Review
Lenovo ThinkPad E14 Gen 2 Review – More Value Than Ever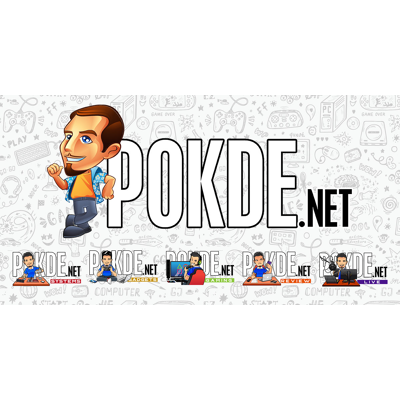 Overview
We finally have a ThinkPad laptop powered by AMD, and it adds more value than ever. Is the Lenovo ThinkPad E14 Gen 2 worth the money? Let's find out.
Positives
+ Good build quality
+ CPU performs well
+ Has decent array of ports
+ Supports USB-C PD charging
+ Surprisingly light to bring around
+ Speakers are surprisingly great
+ Added security measures like ThinkShutter
+ Fingerprint scanner is both fast and reliable
+ TrackPoint is useful
Negatives
- No SD card reader built in
- No touchscreen support
- Display is a little underwhelming
- Keyboard has no backlighting option
Unboxing the Lenovo ThinkPad E14 Gen 2
Let's kick off our Lenovo ThinkPad E14 Gen 2 review with the unboxing. There's nothing much out of the usual with the box itself. Inside the box, you will find the following items:
65W power brick (USB-C)
Power cable
Safety guide and warranty
The Lenovo ThinkPad E14 Gen 2 laptop itself
Appearance
The Lenovo ThinkPad E14 Gen 2 follows the same signature look that the series is known for. You get a black lid with a matte finish, the ThinkPad logo taking up a small space on the upper-left corner, and the Lenovo logo on the bottom-right corner. While this doesn't attract fingerprints much, just be wary when you're holding it as it can stain rather easily still. 
Open up the lid and you'll see the 14-inch Full HD IPS display with relatively slim bezels. The top and bottom bezels are thicker, albeit still very thin, with the top housing the built-in webcam with physical shuttter and the bottom having no logos whatsoever. You also get a chiclet keyboard with TrackPoint, trackpad, fingerprint scanner built into the power button, and product stickers.
On the left side, you have the USB-C port, USB-A port, HDMI port, and a 3.5mm combo audio jack. As for the right side, you have another USB-A port, an RJ45 LAN port, and a Kensington Lock. There's nothing be found on the rear. Looking from here, you can tell that the laptop is a little thick given its type.
Moving over to the bottom, you have a bunch of air vents in slits, three rubberized stands consisting of two short bottom ones and a long top one, two speaker grilles, and product stickers. There are 7 exposed screws here, but there may be one more hidden here. 
Overall, the Lenovo ThinkPad E14 Gen 2 follows the same signature ThinkPad design that everyone knows, complete with the TrackPoint. The design makes it for fitting for the more corporate customer but there's no harm in students using this as well given its features. If your purpose it to use this for work and not games, then it's perfectly fine.
Specifications
CPU
AMD Ryzen 5 4500U @ 2.4 GHz (up to 4 GHz Boost), 6C/6T, 7nm FinFET, 15W TDP
RAM
12GB DDR4 3200MHz
GPU
AMD Radeon Graphics
Storage
256GB PCIe NVMe SSD (Toshiba BG4)
Software
Microsoft Windows 10 Pro
Connectivity
Wireless
Intel Wi-Fi 6 AX200 2×2 ax Wi-Fi
Bluetooth 5.0
Wired
1 x RJ45 LAN
1 x USB-C Gen1 (Power Delivery and DisplayPort support)
1 x USB 3.1 Gen1 (Always-On)
1 x USB 2.0 
1 x HDMI 2.0
Display
14″ (1920 x 1080) 60Hz IPS Anti-glare display
Audio
2 x 2W Harman Kardon speakers
2 x digital microphones
1 x 3.5mm combo audio jack
Power
65W power adapter (USB-C)
45 WHr 3-cell Li-polymer battery
Dimensions
324 x 220 x 18.9 mm
Weight
1.59 kg
Performance
Starting off with CrystalDiskMark, the storage drive in the Lenovo ThinkPad E14 Gen 2 performed well. It should be more than enough for most people so you can expect fast boot ups and minimal loading times, if any. In case you're wondering, it is the 256GB Toshiba BG4 SSD.
On Cinebench R15, the Lenovo ThinkPad E14 Gen 2 performed decently enough. The single core and multi-core performance aren't the highest but it's still within adequate levels. The Lenovo Flex 5 using the same CPU has better performance but I suspect that this has something to do with an optimal RAM configuration.
As for Cinebench R20, the Lenovo ThinkPad E14 Gen 2 appears stronger this time. While the single core performance isn't as high, the multi-core score managed to beat out even the Intel Core i7-1165G7, which is pretty great. This is showing that the laptop has quite a bit of firepower inside.
On Unigine SuperPosition's 4K Optimized benchmark, the score is low, but it's expected given that the benchmark is GPU-intensive. With just the AMD Radeon iGPU, it won't be enough to give out even a decent performance, and a discrete GPU would make a whole world's difference here.
The same can be said with 3DMark's Time Spy benchmark, with the Lenovo ThinkPad E14 Gen 2 scoring low for the same reason. This isn't a machine designed for gaming, rendering, or do any graphically-intensive task, that's for sure.
Moving on PCMark, it showed some rather promising scores overall. Digital Content Creation isn't high but that's to be expected given the lack of a discrete GPU. It's definitely more than enough if you're just using this for office work, web browsing, or similar tasks.
Lastly for battery life, the Lenovo ThinkPad E14 Gen 2 managed to last 9 hours and 44 minutes (584 minutes) in PCMark's Modern Office endurance test before it died out. This is relatively decent for a laptop of this caliber but with newer productivity laptops these days, there is an expectation for it to last even longer. I'm not complaining, but I do hope there is a noticeable improvement for its successor.
Looking for a productivity that's a little out of the usual? Check out our review of the Lenovo ThinkBook Plus with its secondary e-ink display by clicking right here.
User Experience
The Lenovo ThinkPad E14 Gen 2 is a productivity-focused laptop powered by the AMD Ryzen 5 4500U with AMD Radeon Graphics. On the memory side, you get a speedy 256GB SSD storage, Toshiba BG4, and 12GB DDR4 RAM with a clock speed of 3200MHz. It runs rather quietly and I didn't get any thermal issues throughout. While the RAM seems to be okay, I do wished that it came with something more than just 256GB storage capacity as that fills up rather quickly.
As for the display, the 14-inch screen works decently. While viewing angles are good, the colours are far from the best. It looks rather washed out and the screen is a little dim. I have to set it to a rather high brightness indoors, so using it outdoors may be a bit of an issue, especially if it's bright outside. The screen can open up to 180° flat, but it's a shame that there is no option to add touchscreen support. The webcam has ThinkShutter, so you can be sure that no one will be spying on you when you're not using the webcam.
The Lenovo ThinkPad E14 Gen 2 has a decent array of ports. You get a USB-C port with PD charging and DisplayPort support, two USB-A ports, an HDMI port, a combo audio jack, an RJ45 LAN port, and a Kensington Lock. One of the USB-A ports has Always-On, meaning that it also doubles as an emergency powerbank if you need it, which is great. I just wished that it had a built-in SD card reader for better versatility.
As for the keyboard, we have the signature ThinkPad-style keyboard with its TrackPoint. It's certainly one of the best laptop keyboards out there given its tactility, and I'm sure no one would complain. The TrackPoint is useful but as someone who isn't accustomed to it, I tend to forget about it.
The power button also doubles as a fingerprint scanner, and it works great. After a month of using, it has yet to fail me, and that's amazing. Interestingly, the keyboard has no backlighting, which may be a bit of an issue if you plan on using this in a dark environment. The trackpad itself works fine but apart from the clicker's position making it more convenient to use, there's nothing to shout out about.
As this is a Lenovo laptop, you do have access to the Lenovo Vantage software. In here, you can ensure that all the necessary software and drivers are up-to-date, check on your warranty status, configure security settings, and more. It's essentially an all-in-one hub to ensure that this laptop is running at its best. You might not use it much, especially corporate users as the IT department will configure it for you, but it's still worth taking a look.
In the sound department, you have the Dolby Audio software where you can optimize your listening experience on speakers and with your headset. It has four presets that you can use; Movie, Music, Game, and Voice. You can also tailor your experience further using the graphic equalizer in the Personalize tab. As for the speakers themselves, it's surprisingly loud with a good amount of detail. You can even a little bit of a bass thump, which is great for built-in speakers. I'm thoroughly pleased with it.
Lenovo ThinkPad E14 Gen 2 Verdict
The Lenovo ThinkPad E14 Gen 2 is a great productivity-focused laptop. It has good build quality, the CPU performs well, decent array of ports, it supports USB-C PD charging, it's surprisingly light to bring around, the speakers are surprisingly great, and the fingerprint scanner is both fast and reliable. However, there is no SD card reader built in, no touchscreen support either, the display is a little underwhelming, and the keyboard has no backlighting option.
At RM3,323, it offers pretty good value for money, especially given the added security features. At the end of our Lenovo ThinkPad E14 Gen 2 review, I award this with our coveted Silver Pokdeward.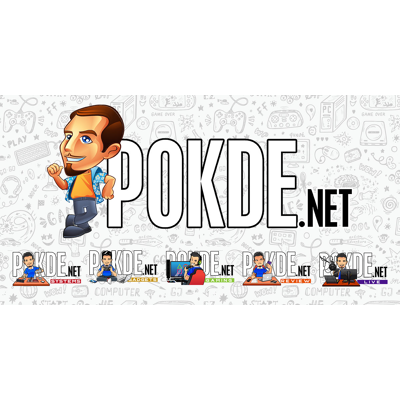 Big thanks to Lenovo Malaysia for letting us use this laptop for the purpose of this review.