Review
ASUS Vivobook Pro 16X OLED (M7600) Review — a wallet-friendly content creator laptop?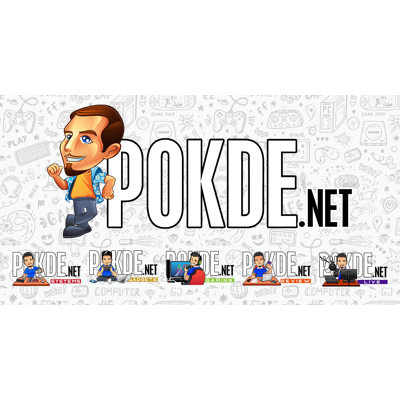 Overview
Many laptop makers slap the "content creator laptop" badge on any laptop that has a good display and better-than-average performance, but ASUS bucks the trend with the ASUS Vivobook Pro 16X OLED, giving it an excellent display, great performance, and most importantly, the ASUS DialPad.
2 Years International Carry-in (1st Year Accidental Protect)
Positives
+ Raised logo on the lid is a nice change from regular flat laptop lids
+ Excellent storage and CPU performance
+ Amazing battery life!
+ Surprisingly good thermals
+ Stunning 4K OLED display
+ ASUS DialPad vastly improves the experience in content creation apps
+ Rather portable for the performance on tap
Negatives
- Anemic GeForce RTX 3050 Ti
- No upgrade options: soldered RAM and single M.2 slot
- I/O tops out at USB 3.0 speeds
- No support for USB-PD
Along with the ASUS ProArt Studiobook OLED series, ASUS also announced the ASUS Vivobook Pro lineup. The ASUS' Vivobook series are trendy, mainstream laptops, and with the Vivobook Pro series, ASUS seems to want to serve budding content creators, who might have much smaller budgets than the pros they are targeting with the ProArt Studiobook OLED series. Well, let's see if the ASUS Vivobook Pro 16X OLED (M7600) here ticks all the right boxes as a more wallet-friendly content creation workhorse.
Unboxing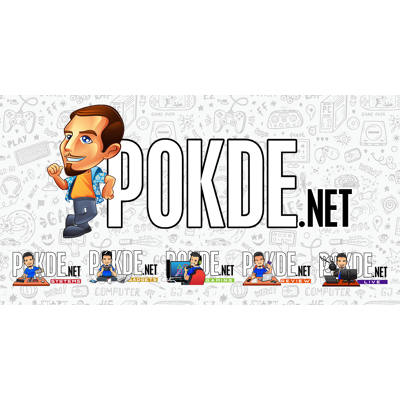 In the rather flashy packaging that says "WOW THE WORLD" in bold text across the top, we only get the basics: a 120W power adapter, some documentation and a cool set of stickers. One unfortunate thing is that ASUS didn't go with USB-PD, and instead we have a standard barrel charging connector. Oh well.
Appearance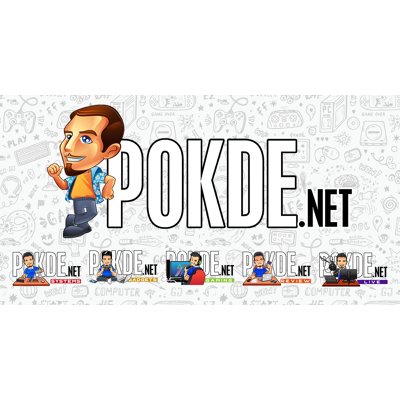 The unit we have here is finished in a fancily named 0° Black, which looks pretty much like a standard sandblasted black finish. I do appreciate the raised label though, which sets the ASUS Vivobook Pro 16X OLED (M7600) apart from most of the laptops out there. Interestingly enough, ASUS has dropped their renowned ErgoLift hinge that raises the bottom of the laptop. Does it really matter? Well, let's keep that for later.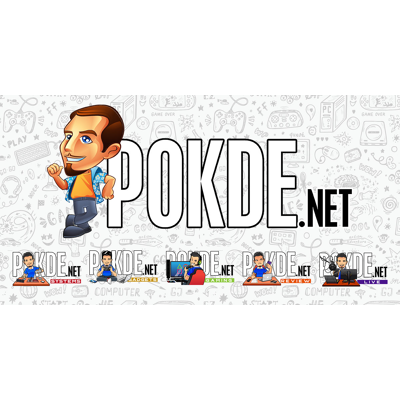 The underside of the laptop features a few angular cuts along the sides for a more dynamic look, although I do feel like it will most probably be overlooked by most users. One thing that probably won't be overlooked is the long rubber feet at the top, that will not only raise the laptop when you are using it, but also provide some additional grip if you are carrying it around. Nice touch there. And of course, I also like the generous vents, as they feed the fans directly.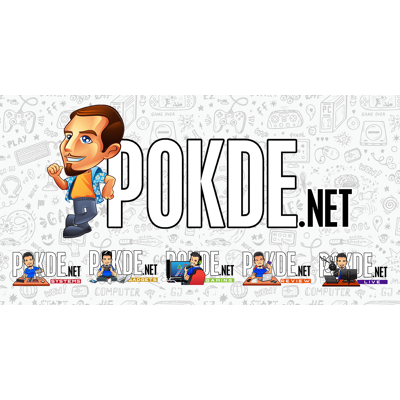 Opening up the laptop, we are greeted by a pretty standard-looking layout. A nice keyboard with contrast modifiers and a numpad, as well as a taller 16:10 display that minimizes the bezels around the display. Overall, a pretty standard looking laptop. But there's definitely more than meets the eye here. Remember the ASUS Dial? Well… Keep that in mind, for now.
ASUS Vivobook Pro 16X OLED (M7600) Specifications
CPU
AMD Ryzen 9 5900HX, 8C/16T @ 3.3GHz (Boost up to 4.6GHz), 45W+ TDP, 7nm
RAM
16GB DDR4-3200 (on-board, dual-channel)
Graphics
AMD Radeon Graphics, 8CU @ up to 2.1GHz
NVIDIA GeForce RTX 3050 Ti Laptop GPU 4GB GDRR6, 35W TGP (50W with Dynamic Boost)
Storage
512GB SK Hynix HFM512GD3JX013N SSD M.2 PCIe 3.0 x4 SSD
Software
Microsoft Windows 10 Home
NVIDIA Studio Driver 472.47
ProArt Creator Hub
MyASUS
Microsoft Office Home & Student 2019 (included)
Adobe Creative Cloud (3-month subscription free)
McAfee Personal Security
Connectivity
Wireless
Intel Wi-Fi 6 AX200 (WiFi 6 + Bluetooth 5.2)
Wired
1 x USB 3.2 Gen 1 (Type-C), 5Gbps
1 x USB 3.2 Gen 1 (Type-A), 5Gbps
2 x USB 2.0
1 x microSD card reader
1 x 3.5mm audio jack
Display
16″ WQUXGA (3840 x 2400) 16:10 OLED display (Samsung SDC415D)
550 nits, 100% DCI-P3, Pantone Validated, VESA DisplayHDR True Black 500
1 x HDMI 1.4
Audio
Stereo speakers, tuned by harman/kardon
Array microphone, Alexa, Cortana voice-recognition support
AI Noise-Cancelling Mic + AI Noise-Cancelling Speaker
Power
96WHrs 6-cell Li-ion battery
120W power adapter
Dimensions
360.5 x 259 x 18.9 mm
Weight
1.95kg
Performance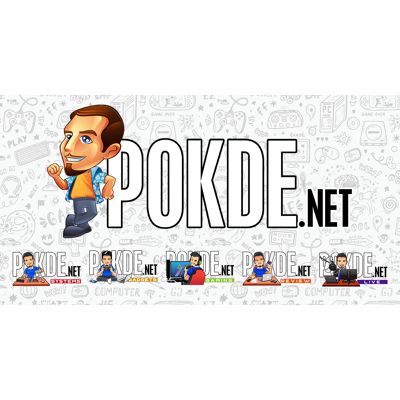 The storage solution that ASUS equipped the ASUS Vivobook Pro 16X OLED with is definitely a strong performer. Its sequential read speeds are right up at the limit of what the PCIe 3.0 x4 interface is capable of, and while write speeds are significantly slower, the quick read speeds are what will let you load your apps faster, which is arguably more important to most people for a snappy user experience.
Continuing on that positive note, the ASUS Vivobook Pro 16X OLED's CPU outperforms all its AMD Ryzen 9 5900HX peers, coming out on top of the stack. The only laptop we have tested that's faster than the ASUS Vivobook Pro 16X OLED (M7600) in Cinebench is the ROG Zephyrus M16, which packs an Core i9-11900H.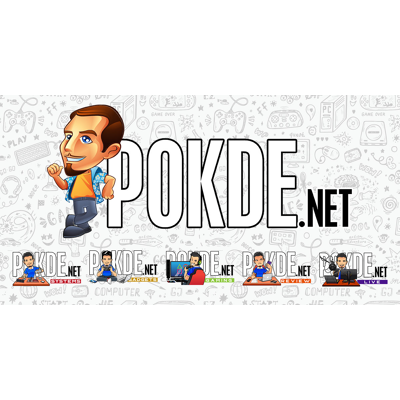 And that's about as far as the good news go. Due to a rather anemic GeForce RTX 3050 Ti Laptop GPU that only has a power budget of 50W, this is slower than even last-gen GeForce RTX 2060 and GeForce GTX 1660 Ti laptops. Definitely not something I can recommend if gaming is your primary usage scenario.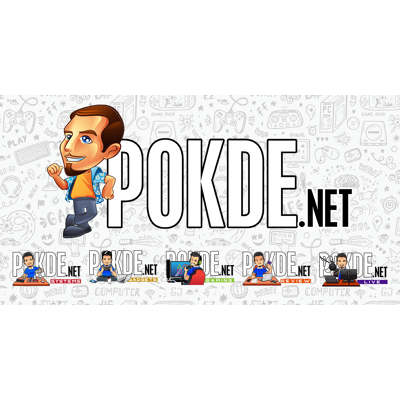 3DMark Time Spy puts it in a similar position. Here, it is actually lower down in the charts than the venerable ROG Strix SCAR II which packs a GeForce GTX 1070 that I still use to handle our weekly PokdeLIVE!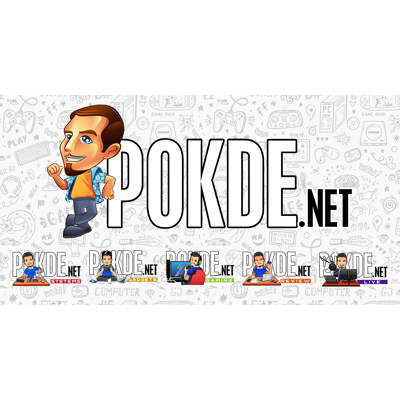 The ASUS Vivobook Pro 16X OLED (M7600) is currently the slowest laptop we have tested with 3DMark Port Royal, which indicates that while you might be able to get away with some gaming, raytracing is not really an option you should consider unless you particularly enjoy looking at slideshows.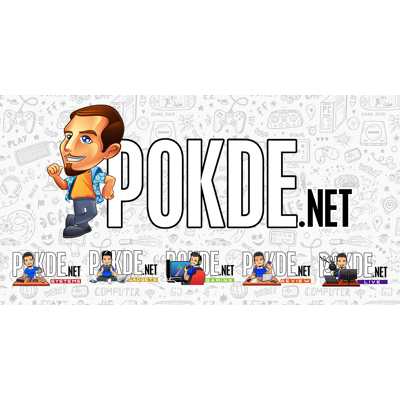 After the horrendous graphics benchmarks, let's take a look at PCMark 10 which tests other usage scenarios. It seems to perform quite well in all aspects, with the exception being the digital content creation section. I believe this is due to the limited performance from the GPU when it comes to handling the parts that involve OpenCL and raytracing. In apps that can take advantage of NVENC and CUDA processing, like most of the Adobe suite, it should perform better.
Battery Life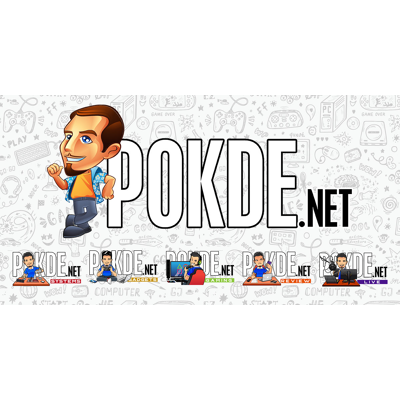 What it lacks in performance, it definitely makes up with its battery life. The ASUS Vivobook Pro 16X OLED ended up outperforming most of the laptops we have tested, charting a nice 11 hours and 10 minutes in the PCMark battery life benchmark. It does have the largest battery in the stack, but that still doesn't take away from the fact that it offers more than double the battery life of my favorite laptop, the ROG Zephyrus G14, with its battery that's less than 26% larger.
Cooling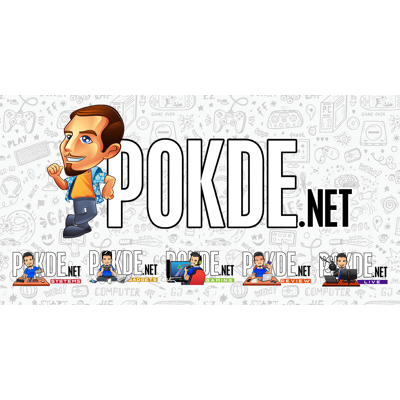 While I will admit that the dual-fan, dual-heatpipe cooling system of the ASUS Vivobook Pro 16X OLED (M7600) doesn't really give me much confidence, it seems that it is perfectly adequate to tame the AMD Ryzen 9 5900HX and GeForce RTX 3050 Ti here.
Over a 15-minute Realbench stress test, the highest CPU and GPU temperatures recorded was just 86.1°C and 71.7°C, respectively. CPU clocks averaged 3.28GHz with an average power draw of 48.2W. Peak CPU power draw was a tad lower than what we have seen in other laptops, at just 64.825W, but peak CPU clocks are still very respectable at 4.46GHz. Meanwhile the GPU chugged along at 1268.6MHz on average, with an average power draw of 34.79W.
I guess this is a lesson to never judge a book by its cover. Despite its suboptimal dual-heatpipe design and exhausts along its hinge, the ASUS Vivobook Pro 16X OLED (M7600) does a great job handling the thermal output of its components. I guess ASUS really managed make something great with the IceCool Plus cooling system.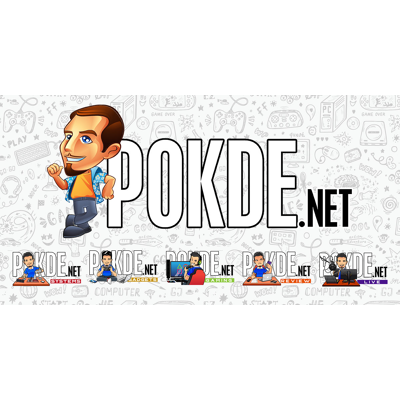 With the bottom cover off, we can see that the fans and heatpipes are asymmetrical. The larger fan cools the heatsink connected to the larger heatpipe, while the smaller fan blows air through the smaller heatsink on the end of the smaller heatpipe. The CPU and GPU share both heatpipes, so the cooling afforded to both chips is the same.
One thing that you might notice is that the VRM feeding the CPU and GPU aren't covered by the heatspreaders, so I do recommend using the ASUS Vivobook Pro 16X OLED with a laptop cooler if you are going to put it under heavy loads for extended periods. Aside from that, you can probably see that that there is no room for upgrades. The only thing that you can replace are the M.2 SSD and the WiFi adapter.
User Experience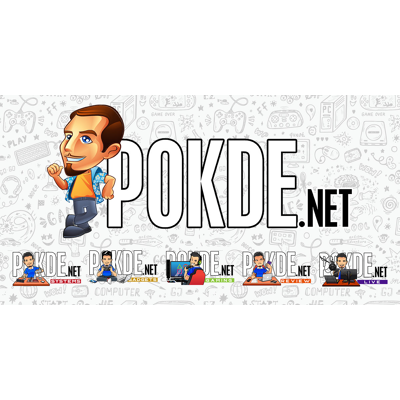 As part of the "Pro" family, the ASUS Vivobook Pro 16X OLED (M7600) also gets a physical privacy shutter over its webcam. It definitely helps for those who are particularly concerned about their privacy and security. There's no IR facial recognition here though, so you will have to rely on the fingerprint scanner that's embedded in the power button. Personally, I do prefer fingerprint scanners over facial recognition systems, so this is great.
Display and Audio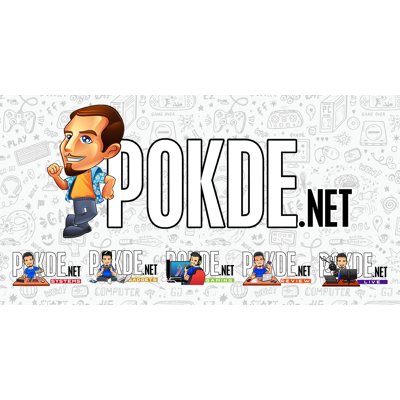 The ASUS Vivobook Pro 16X OLED (M7600) shares its 16″ 16:10 OLED panel sourced from Samsung with the much pricier ASUS ProArt Studiobook 16 OLED which we checked out recently. As such, it is also delivers the exceptional colors and accuracy that the ProArt Studiobook 16 OLED brought to the table. It is slightly less accurate with the average Delta E at 1.99, but it is still very good. Color gamut coverage is also amazing.
Going into the specifics, the gamut coverage figures are at 100% sRGB, 98.2% Adobe RGB and 95.5% DCI-P3. This puts the ASUS Vivobook Pro 16X OLED (M7600) right up there with some of the priciest content creator-oriented displays we have seen. It does seem to offer an ever so slightly lower gamut volume than what we saw with the ProArt Studiobook 16 OLED, so I am not exactly sure if there was some binning going on behind the scenes, but it is still an exceptional laptop display. The only thing that I can complain is that it is glossy, which can make it difficult to use in bright environments like a coffee shop.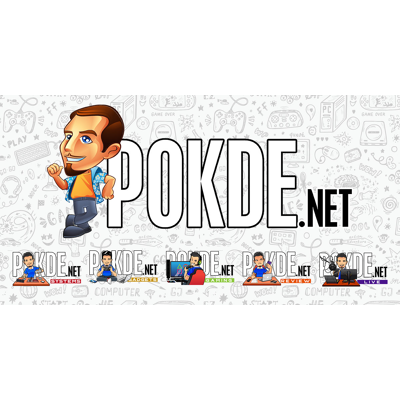 On the audio end, I would definitely recommend any content creator to use headphones to gauge the sound of your content. Bass is evidently missing, and the sound seems to have an overly-stressed representation of the higher frequencies, resulting in a very clear sound that can be a touch sibilant at times. I do find this to be great for watching YouTube talk shows, but definitely not for movies. I guess I am grateful that there's a headphone jack here.
Keyboard and Trackpad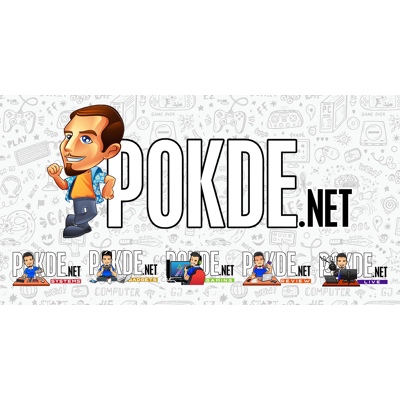 I will start this off by saying that I really love the aesthetics of this keyboard. The contrast modifiers look amazing. The feel of typing on this keyboard is pretty decent, and the spacing between the keys is pretty standard, allowing me to type at my usual rate without spending any time acclimatizing to it. There's also a PrtSc key and a numpad, which makes me very happy, although I rarely use the latter. For those of you who do a lot of number entry, this is a much better option for you than many of ASUS' prior offerings which peculiarly decided to lose the numpad despite having a pretty similar footprint.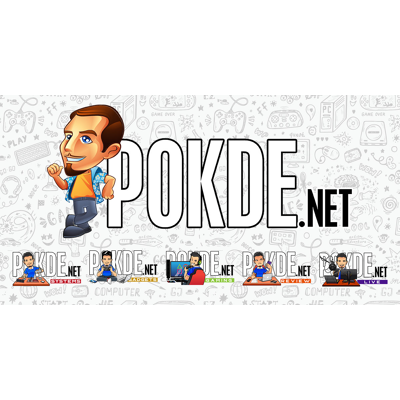 Now the trackpad. The trackpad itself is also a very nice size, with sufficient accuracy for daily use. But that's not what's interesting about this trackpad here. Remember we talked about the ASUS Dial on the ProArt Studiobook 16 OLED? Well, this is a simplification of it. ASUS baked it into the trackpad of the ASUS Vivobook Pro 16X OLED (M7600), and aptly named it the ASUS DialPad. The DialPad is indicated by the illuminated circle you can see in the left half of the trackpad. The tiny icon in the upper right corner is what toggles it on or off, and I would say it works relatively well.
ASUS DialPad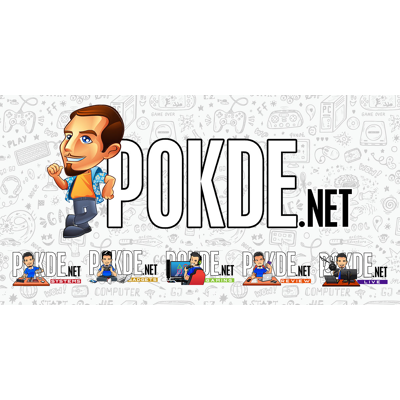 It might not look that visible in photos, but the illumination is quite distinct in real life. In a way, I actually prefer the ASUS DialPad over the ASUS Dial, as it involves less physical hardware taking up the limited space in a laptop's chassis. however it does suffer from a lack of tactility, unlike what the ASUS Dial offers. I think ASUS could probably improve this by adding a vibration motor under the trackpad for haptic feedback to indicate each notch.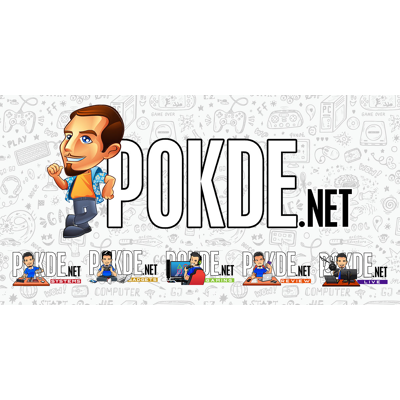 On top of that, the smooth surface of the trackpad makes it quite hard to trace a perfect circle around the active area of the ASUS DialPad, resulting in occasional skips as my finger runs off the track. I think this might be due to the fact that I am not exactly used to it, but even with that slight disadvantage, it still improved my experience in content creation apps, where all the little dials aren't exactly convenient to play around with when you are just using a trackpad.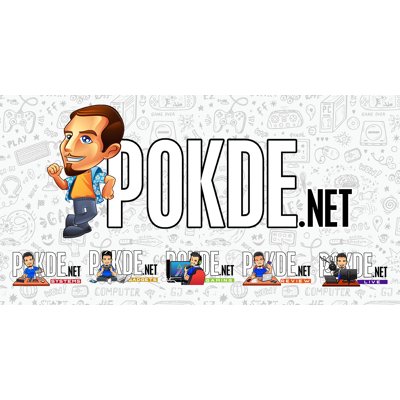 Interestingly enough we have the ProArt Creator Hub here for customization of the ASUS DialPad. Why do we not have a Vivo Creator Hub? With that said, I am sure glad that ASUS didn't fragmentize their software suites, and the ProArt Creator Hub gives you everything you need to customize your controls in the Adobe suite, befitting of the "Pro" moniker of the ASUS Vivobook Pro 16X OLED.
Connectivity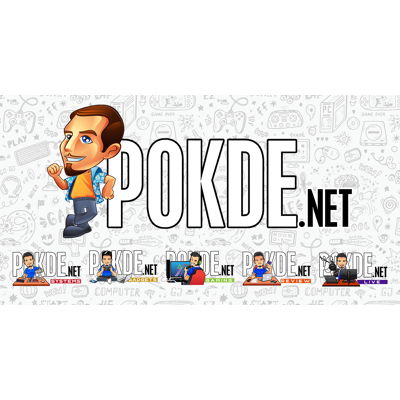 Connectivity on the ASUS Vivobook Pro 16X OLED (M7600) is somewhat of a mixed bag. On one hand, we have the relatively recent Intel Wi-Fi 6 AX200 adapter here, which is actually better than the one we have in the ProArt Studiobook 16 OLED that we reviewed recently. The physical I/O is much less exciting, with just two USB 3.0 ports, one USB-C and one USB-A. The USB-C port also doesn't support USB-PD and DisplayPort Alt Mode, the former which is a major bummer for this relatively portable machine. The standard HDMI port and 3.5mm jack are welcome, as is the microSD card slot. I do think a full-sized SD card slot would have been better though…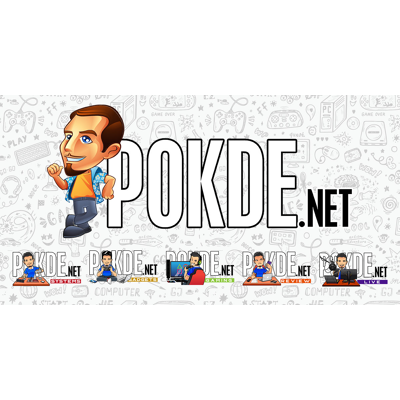 On the left flank we have two USB 2.0 ports, which might sound quite outdated in 2021, but are actually pretty decent additions to the ports on the ASUS Vivobook Pro 16X OLED. They are great for plugging in a mice or keyboard to enhance your experience, as well as your regular USB 2.0 thumb drives. There are also two status LEDs here, which to be entirely honest is a very peculiar position as I don't think anyone actually looks at the side of their laptops.
ProArt Creator Hub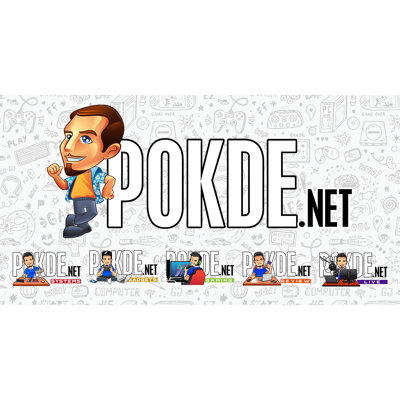 We have the same ProArt Creator Hub here, which is a pretty neat system management suite. I do like the monitoring, fan profiles and the aforementioned ASUS DialPad customizations all in one app. The one thing I don't quite get is the fact that we have an AMD Ryzen 9 5900HX, but no overclocking controls here. I guess ASUS really thinks that creators prefer not to overclock and instead just run them at stock for stability?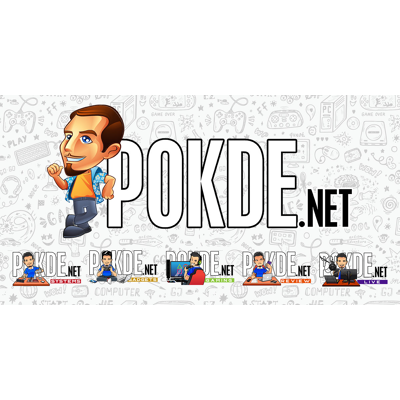 We also have the ability to perform color calibration from ProArt Creator Hub, but once again, there's only support for the i1Display color calibrators, and not the Datacolor Spyder5. The difference between the ASUS Vivobook Pro 16X OLED (M7600) and the ProArt Studiobook 16 OLED is that the latter has a color calibration report saved here, while the ASUS Vivobook Pro 16X OLED doesn't.
On top of that, you also have MyASUS, which gives you other settings like battery charging limit, ASUS Splendid display color profiles, OLED care options as well as the AI Noise Cancellation features. Another rather cool feature is the Link to MyASUS, that lets you control your smartphone from your PC, transfer files and also use your smartphone as a webcam. Not like you would really need that, since the ASUS Vivobook Pro 16X OLED does have a webcam already, but I guess if you want to have additional camera angles in your video calls, this might come in handy.
Conclusion
The ProArt Studiobook 16 OLED is a serious laptop for serious content creators, and I would say that the ASUS Vivobook Pro 16X OLED (M7600) is an equally interesting laptop for creators whose pockets aren't as deep. For RM6499, you get the ASUS DialPad, a rather unique feature allowing for more finetuned control of the dials and sliders in the Adobe suite. The sweet 16:10 4K OLED display is also great, with close to 100% DCI-P3 gamut coverage right out of the box.
One of the things that I foresee getting in the way of more serious content creators is the fact that there you can't upgrade your memory. As you expand your workflow to incorporate more apps, you will quickly find the soldered 16GB RAM in the ASUS Vivobook Pro 16X OLED to be insufficient. The lackluster performance of the GeForce RTX 3050 Ti Laptop GPU might diminish its appeal to students too, who might be interested to use this as an all-purpose laptop for some gaming on the side.
The fact that you only have a microSD card slot and USB 3.0 ports is also quite irksome when it comes to I/O. You can't plug in a fast USB 3.2 Gen 2 drive to transfer files to and fro at 10Gbps, and instead have to settle for USB 3.2 Gen 1's 5Gbps. Using a camera for your photos and videos? Well, whip out that card reader, or go get a microSD card and use an adapter for your camera. Small annoyances, but I would say that they can really drive you mad if you are rushing to push out your content ASAP.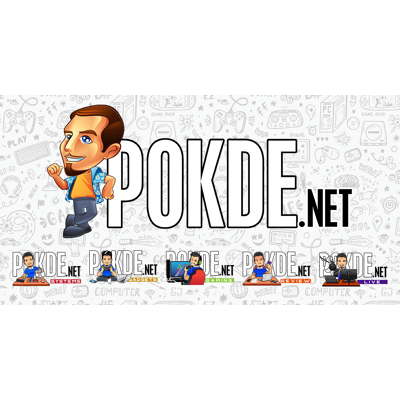 If you don't think that the above drawbacks impact your workflow, well this might just be the laptop for you. As it is, the ASUS Vivobook Pro 16X OLED (M7600) is great for casual content creation, and you don't have to worry about your friends asking about a weird knob on your laptop. With it being relatively portable at 1.95kg, the latter might be pretty important, as you might be inclined to bring the laptop out with you a lot. And did I mention the raised logo, which definitely sets it apart from the other laptops in the market?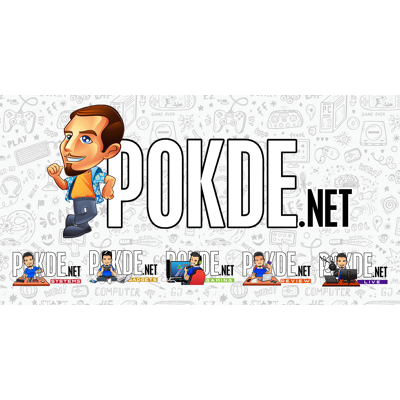 Our thanks to ASUS Malaysia for sending us the ASUS Vivobook Pro 16X OLED (M7600) for review.