Review
Xiaomi Mi Note 10 Review — five lens of awesomeness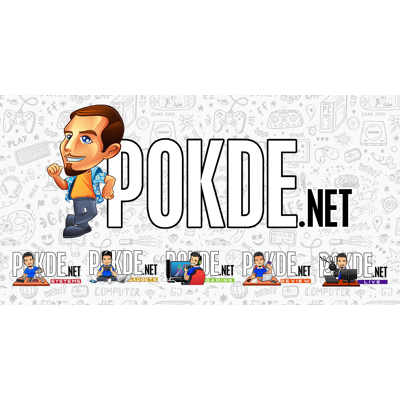 Overview
Xiaomi revived the Mi Note 10 just to throw in an insane camera setup consisting of a whopping five lenses and a 108MP sensor. It's definitely an imaging powerhouse, and you should definitely check it out if you are serious about photography.
Mi Note 10: RM2099 (SRP)
Mi Note 10 Pro: RM2499 (SRP)
Positives
+ 30W charger comes in the box
+ Sleek curvy body!
+ Good performance across the board
+ Excellent battery life
+ Curved display not only looks good but also contributes to a good user experience
+ Best zoom cameras we have seen on a smartphone yet
+Vlog mode is really awesome
Negatives
- Snapdragon 730G is insufficient to handle the amount of pixels it has to process per image
- Palm rejection can be improved
- Limited storage can be an issue for avid camera users
Smartphone makers have been adding more and more cameras to their devices. Last year, four cameras were crammed onto the back of a Samsung Galaxy A9. This year, four cameras are considered mainstream, although not all offer usable cameras, with many manufacturers cheating their way in with cheap 2MP depth sensors. Enter the Xiaomi Mi Note 10, the world's first penta-camera smartphone with every single one of the lenses usable. Note the distinction.
Pretty premium packaging
The Mi Note series is supposed to be among the top tier lineups in Xiaomi's extensive array of smartphones in every price segment, and the packaging here shows. It's sleek in black, and the clear "Note 10" lettering does remind us of a certain other flagship…
Inside the box is what you would you would usually get with your flagship devices. Some documentation, a SIM ejector tool, a soft case, a USB-C cable and last but not least, a 30W charger right in the box. This is the fastest charger Xiaomi has ever bundled in a box, even faster than the Mi 9's 27W Charge Turbo. Things are off to a good start for the Mi Note 10…
Curvaceous beauty
It's worth noting that this is not Xiaomi's first curved display smartphone. The very first one was actually the Mi Note 2 way back, and it seems like Xiaomi has decided to revisit it in the revival of the Mi Note series. And in a big way too, with a 6.47″ AMOLED panel.
The curvature isn't nearly as sharp as you might find on some recent flagships, and there are still some bezels visible along the sides. With that said, the bezels are equally thick all around, so you aren't stuck with a huge chin or the sort of thing here.
And because of the fact that the curvature isn't as ridiculous, you still have a physical volume rocker, power button here on the right side, set into the shiny aluminium frame of the Xiaomi Mi Note 10. The SIM tray is also here on the right, leaving the left bare.
Now the equally curvy back is where things get rather interesting. Depending on how the light hits it, you will either get a clean, cold white, or a fiery orange color. And oh there's a massive penta-camera, quad-LED flash array up there. More on that later.
For a bit more style points, Xiaomi flattened the top and bottom ends. There's still a 3.5mm headphone jack, putting the Xiaomi Mi Note 10 way ahead of many devices launched in 2019. Over on the top is an IR blaster too, which is yet another feature dropped from way too many 2019 smartphones.
Specifications
CPU:
Snapdragon 730G (2 x Kryo 470 Gold @ 2.2 GHz + 6 x Kryo 470 Silver @ 1.8 GHz), 8nm FinFET
GPU:
Adreno 618 @ 700 MHz
RAM:
6GB LPDDR4x
Display:
6.47″ FHD+ (2340 x 1080) 3D curved AMOLED panel, 600-nit max brightness, HDR10 support
Storage:
128GB UFS 2.1
Camera:
Main Camera(s)
(in order of appearance)
5MP f/2.0 5x telephoto, OIS
12MP f/2.0 2x telephoto
108MP f/1.69, 1/1.33″ Samsung HMX, OIS
20MP f/2.2 ultra-wide angle camera, AF
2MP f/2.4 macro, AF

Laser AF, Night mode 2.0, Pro mode, 108MP mode, 1.5cm macro, 4K30 video, 720p960/1080p240 slow mo, Vlog mode, ShootSteady video, AI beauty, AI HDR, AI scene recognition, Quad flashlight (dual soft lights + dual flash lights)

Front Camera
32MP f/2.0

AI Beautify, AI scene detection, 1080p30 video
OS:
MIUI 11 based on Android 9 Pie
Connectivity:
LTE Band 1/2/3/4/5/7/8/18/19/20/26/28/38/40
Wi-Fi 802.11 a/b/g/n/ac (2.4 GHz, 5 GHz)
Bluetooth 5.0
NFC
SIM:
Dual SIM
Battery:
Li-Po 5260 mAh (non-removable)
30W fast charge
Dimensions:
157.8 x 74.2 x 9.67 mm
Weight:
208g
Ingress protection:
N/A
Performance
This is the first time we have tested the Snapdragon 730G, which is an overclocked version of the Snapdragon 730. Of course we would pit it against its older sibling, the Mi 9T which packs a regular Snapdragon 730.
Performance in Antutu is just slightly higher than the Mi 9T, despite rather substantially higher GPU clocks (700 MHz on the Snapdragon 730G vs 610 MHz on the Snapdragon 730).
Focusing on the GPU performance we do see a more distinct advantage of the Snapdragon 730G, although not by much. It is also here we see the Mi Note 10 pull ahead of the Helio G90T-powered Redmi Note 8 Pro.
Geekbench sees the Xiaomi Mi Note 10 serve up impressive performance, but nothing out of the ordinary when put against the Mi 9T. That's because both have the exact same clock speeds on both the CPU clusters.
PCMark performance is a strong point for the Xiaomi Mi Note 10 as well, with it sitting very close to the top of the charts.
Battery life is also amazing, as you would expect out of a 5260 mAh. However it does seem like overclocking the GPU and the larger screen had the combined effect of it not really giving us the efficiency that we enjoyed with the Mi 9T.
The new 30W charger also proved effective when pumping in electrons into the 5260 mAh battery. In just 30 minutes, the battery gained 43%. It may not seem like much, but let's not forget that its a 5260 mAh battery we are talking about. In my usage, 43% meant nearly 5 hours of on-screen time and more than 12 hours away from the plug.
User Experience
Of course, let's start from the top, as usual. The Xiaomi Mi Note 10 supports dual SIMs, but there's unfortunately no support for microSD cards here. Not too big of a surprise as Xiaomi has never been one to offer microSD card support on their higher end Mi devices.
The screen here is really fantastic. While specifications wise it might be in need of dem pixels, in practice it's perfectly fine. It's nothing new though, and doesn't offer the whopping 1000-nit brightness some recent flagships are touting, but I would say the curvature adds a whole lot to the experience, especially when swiping to go back via the gesture navigation.
With that said, the palm rejection algorithm needs a bit of work as there were multiple cases where my palm supporting the phone was registered as a touch and caused the phone to seem unresponsive.
Moving on, Xiaomi also baked in a fingerprint sensor under the display. Xiaomi claims that this is the latest technology available in the market, with improved detection of dry fingers and at low temperatures. I have yet to encounter any issues when unlocking my device, so I guess the claims are true.
MIUI 11 still looks pretty similar to older MIUI versions, although some optimizations under the hood for OLED displays are definitely present. Among them is the always-display presets, which also now come with a new animation when notifications come in. Overall it's really sleek, and I have no complains about it after using the Mi 9 as my daily driver for months now. It's however worth noting that the Mi Mi Note 10 is still running Android 9 Pie under MIUI 11, with an update to Android 10 expected pretty soon.
Godlike camera?
Now it's time to talk about the main highlight of the Xiaomi Mi Note 10: the camera. I personally feel like Xiaomi went a bit overboard here, but if it is for a good cause, I don't really mind. There's a total of five cameras here, and every single one of them are usable. No depth sensors here just to jack up the camera count.
There's a downside to this many cameras though. The sheer number of lenses and the layout means that it's almost impossible to not accidentally touch a camera lens with your palm and leave smudges when holding the Xiaomi Mi Note 10. But perhaps having a micro fiber cloth on you at all times isn't too much of a sacrifice for the imaging capabilities you get with the Xiaomi Mi Note 10?
UI wise, Xiaomi's typical assortment of modes is available. Xiaomi makes full use of the area above and below the viewfinder to lay out their impressive array of options. The camera startup takes a little long though, probably because it takes some time to initialize the array of cameras. Now let's take a look at some sample images…
Being the first mass-produced 108MP camera smartphone definitely has it perks. You get impressive 27MP shots while most of the flagships are still playing with 12MP images. There's plenty of details there and thanks to the pixel-binning tech, you aren't losing out in terms of dynamic range either. But the zoom cameras here are what's really impressive. It definitely puts it right up there with the flagships, if not surpass them in terms of zoom capabilities. On the other hand, the macro capabilities are cool, but not something I can't live without. No idea why Xiaomi thought it was necessary to throw TWO macro-capable cameras in, although I must commend the 2MP macro camera for having autofocus, although resolution is definitely not its strong point. You can check out the camera samples on Google Photos here.
While we rarely consider the video capabilities in our smartphone reviews, the Xiaomi Mi Note 10 has forced me to. One thing I really felt the need to highlight was the Vlog mode. Vlog mode is just great for me to create short videos to post on Instagram stories. It serves up presets that just guide you along as you take different shots, and stitches them together automatically for you.
The chipset does hold you back from taking advantage of of all the resolution and video chops though. Saving a 108MP image takes a good 6 seconds or more, and the videos shot in vlog mode take quite a bit of time to process. A beefier chipset may have been necessary, but perhaps Xiaomi wasn't comfortable pushing the price any higher. Also worth mentioning is the 128GB of storage with no expandability options available means you will have to limit yourself when playing with the camera.
Conclusion
The Xiaomi Mi Note 10 is markedly different from the rest of Xiaomi's lineup. While their smartphones generally serve up a balanced package that offers amazing bang-for-buck at every price point, the Xiaomi Mi Note 10 offers a camera that's better than any flagship they have released, and possibly one of the best in the market till date. Priced at RM2099, they also successfully pull it off at a price point that's lower than many of the flagships it outperforms in terms of camera performance.
You do have to deal with the relatively slow chipset and limited storage, but it isn't hard to transfer images out of the Xiaomi Mi Note 10, making it the ideal camera phone for you without breaking the bank. It's definitely not for everyone, but for those who prioritizes the cameras over everything else, this is the best you can get in this price range.
Our thanks to Xiaomi Malaysia for sending us the Xiaomi Mi Note 10 for review.