HUAWEI FreeBuds 3, the better alternative to the AirPods Pro?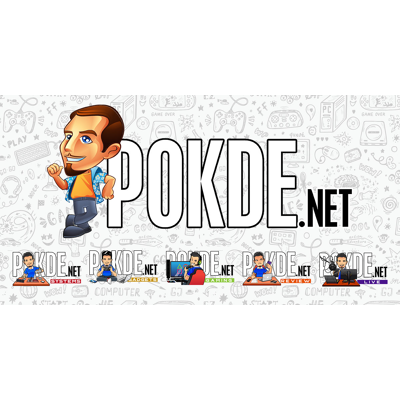 Noise-cancellation is the "in-thing" recently, with many users finding regular sound isolation just insufficient to really help them focus on the task at hand properly in noisier environments. While the AirPods Pro may be one of the most popular choices, the HUAWEI FreeBuds 3 may be a better alternative, while being more affordable at just RM679.
Here's are some reasons why the HUAWEI FreeBuds 3 is a better option than the AirPods Pro.
World's first open ANC TWS earphones
The HUAWEI FreeBuds 3 is the industry first semi-in-ear wireless earphones with active noise cancellation (ANC). It's actually significantly more challenging to design open earphones with ANC, although HUAWEI did it successfully.
The main advantage of having an open design is that it will still allow you to hear ambient noise in situations you will want to hear your surroundings, i.e. when crossing the road or when you expect your coworkers to ask you questions, while the implementation of ANC in the HUAWEI FreeBuds 3 also means that you can enjoy reduced noise levels when you want to immerse yourself in music or focus on your work.
Speaking of ANC, HUAWEI lets you tune the noise reduction with 9 customizable parameters via the Smart Life app. No two ears are alike, so being able to adjust the noise reduction is necessary to ensure a great listening experience. Aside from reducing the noise entering your ears, the HUAWEI FreeBuds 3 can also ensure that your calls are crystal clear. By combining bone voiceprint call noise reduction technology and a wind noise reduction duct, it is able to more effectively distinguish between your voice, the background noise and wind noise.
All of this is enabled by the HUAWEI's self-developed chipset, the Kirin A1.
HUAWEI Kirin A1, low latency and zero dropped connections
The HUAWEI Kirin A1 is HUAWEI's self-developed low-power chipset for wearables. The chipset is the brains of the HUAWEI FreeBuds 3, giving it many smart features, including its flexible noise cancellation capabilities. In addition to that, it also promises a better connection between the earpieces and your smartphone thanks to the implementation of Bluetooth 5.1 and BLE 5.1 as well.
Conventional true wireless stereo (TWS) earphones relies on one earpiece being the master, connecting directly to the smartphone and relaying the signal to the second earpiece. This introduces delay, which makes them unsuitable for watching movies and especially not for gaming. There's also the issue of higher power consumption on the master earpiece. In the HUAWEI FreeBuds 3, both earpieces connect directly to the smartphone in a dual-channel synchronous transmission technology.
This lowers interference and latency even in busy wireless environments where lag and disconnections are a common occurrence with wireless earphones. It also promises better battery life, letting you enjoy more music on a single charge.
The 356 MHz audio processor in the Kirin A1 also lets you enjoy various audio enhancment features such as echo cancellation (AEC), automatic gain control (AGC) and adaptive noise reduction (ANR) to enhance your listening and voice call experience.
Instant pairing and convenient interaction
As soon as you pop open the lid of the FreeBuds 3's charging case, the earphones will begin searching for a paired smartphone, completing the process in less than 3 seconds. Before you put them into your ears, they are ready to pump tunes into your ears.
Via the HUAWEI AI Life app which can be downloaded from the Google Play Store or the HUAWEI AppGallery, you can also set the gesture controls on the HUAWEI FreeBuds 3. Toggle the ANC feature, control your music playback or activate your voice assistant directly from the HUAWEI FreeBuds 3 with touthing the smartphone. You can also get a quick peek at the remaining battery on you connected HUAWEI FreeBuds 3 in the notification bar of your HUAWEI Mate 30.
More ways to charge
While the HUAWEI FreeBuds 3 features an efficient Kirin A1 chipset to deliver a total of 20 hours of continuous music listening, there will come a time when you need to rejuice the charging case. HUAWEI gives you two ways to do it.
You can connect a USB-C cable, which means you can directly charge it up with your HUAWEI Mate 30's charging cable. Or if you want to skip wires, you can also make use of the HUAWEI Mate 30 series' reverse wireless charging, as the HUAWEI FreeBuds 3 support wireless charging.
The most innovative technologies in an ingenious design
We have already touched on most of the technologies of the HUAWEI FreeBuds 3. Now let's talk a bit about the design. Unlike other products, the design of earphones directly affect its usability and comfort. The HUAWEI FreeBuds 3 uses a Dolphin Bionic Design to let HUAWEI cram a large 14mm dynamic driver inside while still offering exceptional comfort.
It comes in both Black and White, which are always in trend. The matching charging case is also designed to be able to store up to four full charges, while still fitting comfortably in the palm of your hand. HUAWEI put a lot of thought into the design of the HUAWEI FreeBuds 3, and it does show.
The noise-cancelling, trendy and convenient HUAWEI FreeBuds 3 is now available at RM679, and you can buy it now from your nearest HUAWEI Store or online via the following link.
As part of their HUAWEI Smart Life campaign, all HUAWEI Mate 30 users will also enjoy three months of free 50GB cloud storage! All you need to do is to sign in with your HUAWEI ID on your device and claim the free 50GB of cloud storage. It's really that simple.
This is an exclusive article for HUAWEI Malaysia.