Review
ASUS ProArt Studiobook 16 OLED (H5600) Review — a true content creator's laptop!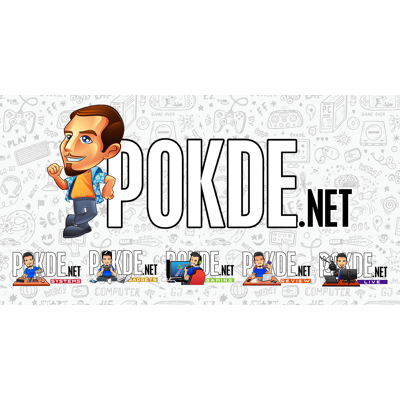 Overview
With most content creator-oriented laptops, you will get a good screen, and that's about it. Fortunately, ASUS decided on a different path with the ASUS ProArt Studiobook 16 OLED, with innovative features that will make the content creation experience much more intuitive than on the average high-performance laptop. And yes, it does tout a fantastic screen too.
Positives
+ Functional, no-frills design
+ Relatively well controlled thermals
+ Upgradeable RAM and SSD
+ Fingerprint security and IR facial recognition is nice to have
+ Mind-blowingly good display
+ Keyboard offers nice tactility
+ ASUS Dial is a godsend for avid creators
+ ProArt Creator Hub is maturing nicely
Negatives
- Performance is slightly lower than similarly-specced laptops
- Lackluster battery life
- Built-in speakers aren't great
- WiFi 5 in such a premium laptop?
ASUS' debuted the ASUS ProArt Studiobook lineup with the eccentric ProArt Studiobook One — an insanely powerful content creation machine that costs as much as a Myvi and is probably faster than one. However it didn't have much aside from its beautiful 4K 120Hz IPS display and Quadro graphics to really make its mark as a content creator's wet dream. Today we will be looking at the ASUS ProArt Studiobook 16 OLED, a much more affordable machine that might actually be a better companion for content creators than the ProArt laptops that came before.
Unboxing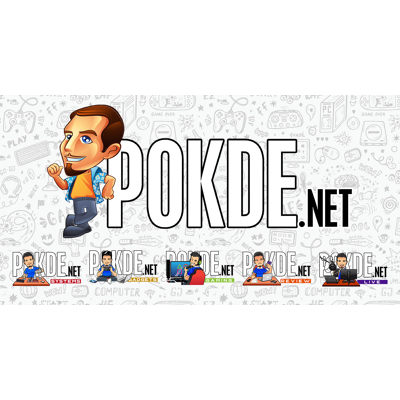 Like most of ASUS' premium laptops, the ASUS ProArt Studiobook 16 OLED itself comes in a separate box, and its charger in another. The ASUS ProArt Studiobook 16 OLED only comes with a 240W power adapter, despite supporting USB-PD too, like most of the recent ROG laptops. Quite unfortunate that a smaller 100W USB-PD power adapter isn't included for when you need a lighter load on your back. In any case, the 240W power adapter is actually much lighter and more compact than older 240W power adapters, like the one I have with my ROG Strix SCAR II.
Appearance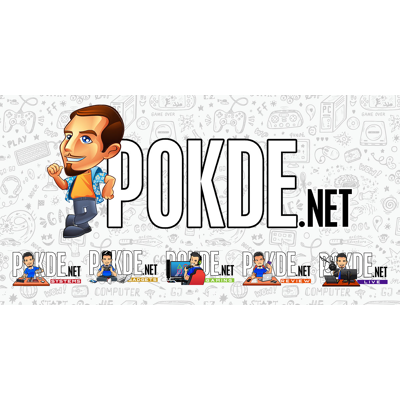 The ASUS ProArt Studiobook 16 OLED's Star Black finish is perfect for a content creator laptop, being a very understated-looking machine. I can't say that I don't wish to see a few gold embellishments here like what was featured with the ASUS ProArt Studiobook Pro X, but I can appreciate the no-nonsense aesthetic ASUS is going with here. Another thing that you might notice is that ASUS is using the ProArt branding instead of the usual ASUS branding here. There's also apparently a nano-coating here that keeps it fingerprint-free, which I can definitely attest to, as it was a lot easier to wipe down for photos than many other laptops.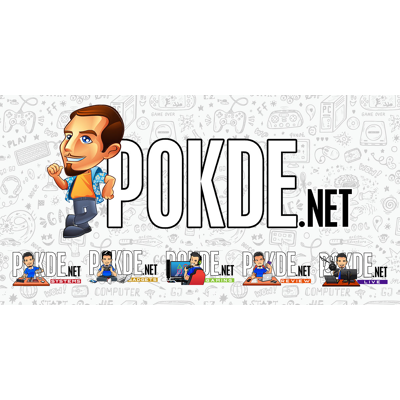 On the bottom we have pretty generous vents, which should ensure that the two fans are well fed with air. The rubber feet also form a frame around the vents, which should help provide some additional clearance for the fans to suck fresh air, on top of ensuring that it will be quite solidly planted on most flat surfaces. And I think you might notice that the nano-coating isn't applied on the bottom…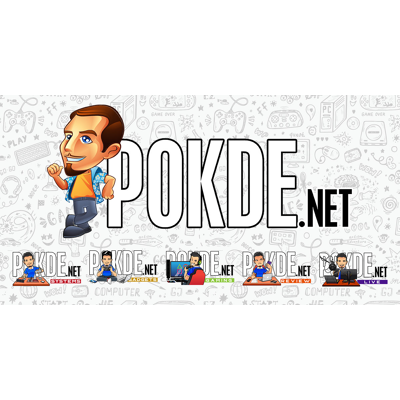 And this is the laptop opened up. You can see that there are relatively minimal bezels around the display, and the fact that ASUS managed to cram not only an ASUS Dial into the ASUS ProArt Studiobook 16 OLED, but also a trackpad with three buttons and a numpad. Remember when I said that the ASUS ProArt Studiobook 16 OLED is probably a much better content creation laptop than the Studiobook One? This is why. The input options are way better. But we will talk more about them later.
ASUS ProArt Studiobook 16 OLED Specifications
CPU
AMD Ryzen 9 5900HX, 8C/16T @ 3.3GHz (Boost up to 4.6GHz), 45W+ TDP, 7nm
RAM
64GB DDR4-3200 (2 x 32GB SO-DIMM), dual-channel
Graphics
AMD Radeon Graphics, 8CU @ up to 2.1GHz
NVIDIA GeForce RTX 3070 Laptop GPU 8GB GDRR6, 90W TGP (110W with Dynamic Boost
Storage
1TB WD PC SN730 M.2 PCIe 3.0 x4 SSD
1 x M.2 2280 PCIe slot vacant
Connectivity
Wireless
Intel Wireless-AC 9260 (WiFi 5 + Bluetooth 5.1)
Wired
2 x USB 3.2 Gen 2 (Type-C), 10Gbps
2 x USB 3.2 Gen 2 (Type-A), 10Gbps
1 x SD Express 7.0 card reader
1 x Realtek RTL8111 GbE LAN
1 x 3.5mm audio jack
Display
16″ WQUXGA (3840 x 2400) 16:10 OLED display (Samsung SDC415D)
550 nits, 100% DCI-P3, Pantone Validated, VESA DisplayHDR True Black 500
1 x HDMI 2.1
2 x DisplayPort Alt Mode via USB-C
Audio
Stereo speakers, tuned by harman/kardon
SonicMaster, Smart Amp technology
Array microphone, Alexa, Cortana voice-recognition support
AI Noise-Cancelling Mic + AI Noise-Cancelling Speaker
Power
90WHrs 4-cell Li-ion battery
240W power adapter
USB-PD charging support (not included)
Dimensions
362 x 264 x 21.4 mm
Weight
2.4kg
Performance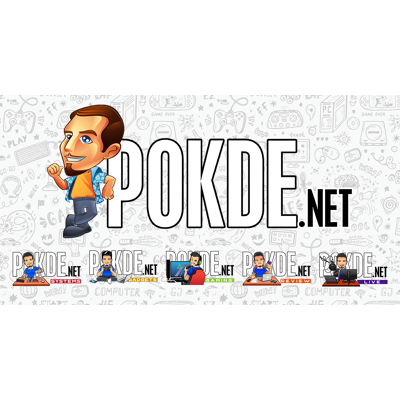 The WD PC SN730 SSD here is quite fast, with close to 3000MB/s read and write speeds. You can also drop in another SSD, as the ASUS ProArt Studiobook 16 OLED (H5600) does have a secondary M.2 slot if you decide you need more storage space.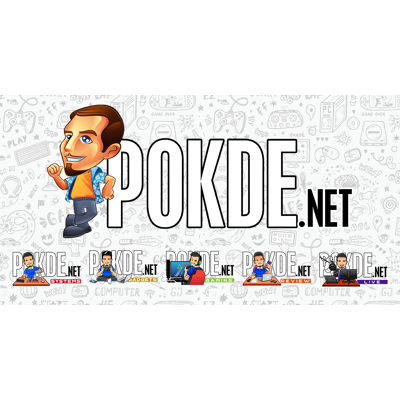 When it comes to CPU performance, the ASUS ProArt Studiobook 16 OLED (H5600) posts slightly slower scores than most of the other laptop in these charts. It does quite easily outperform the last-gen ProArt Studiobook One, although it is worth mentioning that the ProArt Studiobook One was already outdated back when it was launched.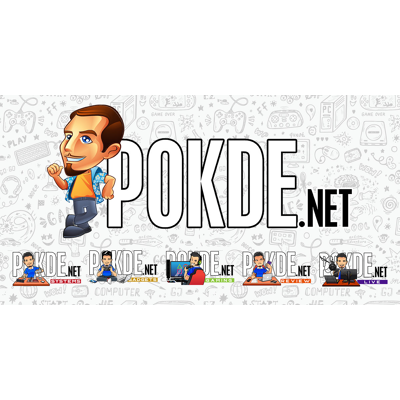 In Superposition, the ASUS ProArt Studiobook 16 OLED's GeForce RTX 3070 scores more than the GeForce RTX 3060 laptops, but it is slower than the GeForce RTX 3070 in the ROG Zephyrus M16. The tables turn here for the ProArt Studiobook One, as the ASUS ProArt Studiobook 16 OLED is a good 33% slower, which is to be expected since the RTX 6000 is actually faster than the desktop GeForce RTX 2080…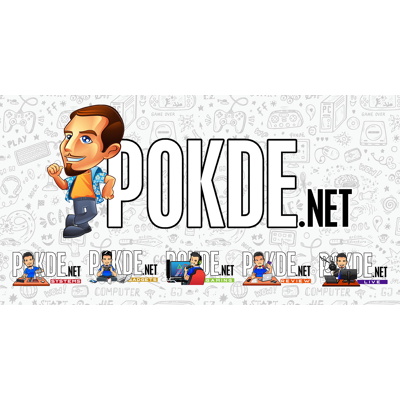 In 3DMark Time Spy, the ASUS ProArt Studiobook 16 OLED sits in the same position the stack, being faster than the GeForce RTX 3060 and slightly slower than the GeForce RTX 3080. The ASUS ProArt Studiobook 16 OLED (H5600) is 22% slower than the ProArt Studiobook One here.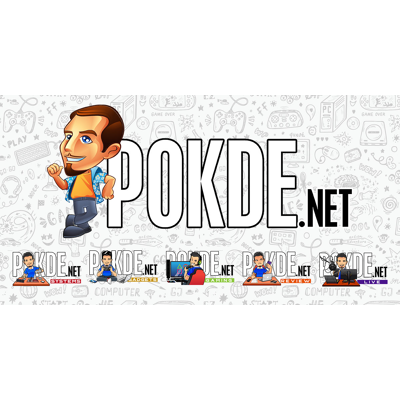 The gap between the ASUS ProArt Studiobook 16 OLED's GeForce RTX 3070 and the Acer Nitro 5's RTX 3080 is even narrower here. This is a gauge of raytracing performance in games, and we can see that the ASUS ProArt Studiobook 16 OLED (H5600) is a pretty great performer here. Overall, gaming performance should be great, which should come as no surprise for a laptop with a GeForce RTX 3070 under the hood, but this is a content creator laptop, so let's see how it does in PCMark.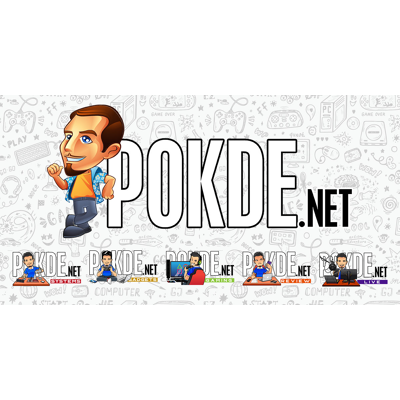 The ASUS ProArt Studiobook 16 OLED's content creation capabilities definitely outclasses the ProArt Studiobook One, presumably because of its faster CPU. As a whole, it is not the fastest laptop we have tested, with most of the other laptops in this collection outperforming it.
Battery Life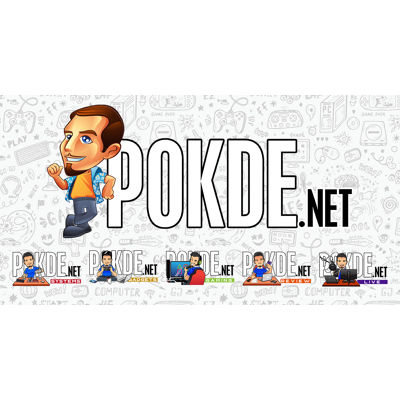 Battery life is quite lackluster here, as ASUS seems to have forgotten to add an iGPU mode here to improve battery life by switching off the dedicated graphics, something which is included with ASUS' gaming laptops. Less than four hours of battery life is definitely not that great when you are out and about, but I guess most users of this sort of machine won't be relying on the battery much, as you can't get the most performance out of it on battery anyway.
Thermals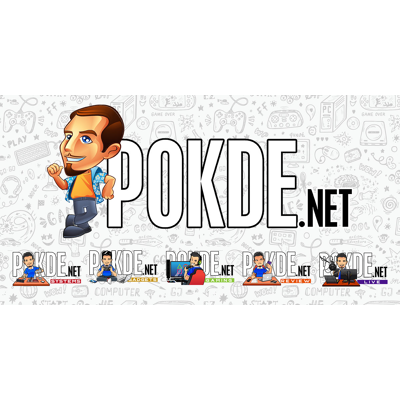 The ASUS ProArt Studiobook 16 OLED's cooling does a pretty good job of maintaining thermals where they should be. While the CPU pulls up to 84.31W, the highest temperature recorded was only 92.4°C, with the average being just 87°C. On average, CPU clocks hovered at 3.29GHz while pulling 48.63W, with peaks of 4.37GHz. Meanwhile the GPU clocks are hovering at 1298MHz with a power draw of 86.2W on average, while temperatures were below 73.8°C at all times. No throttling to be observed, and it seems that ASUS decided to optimize for lower thermals over flat out performance, as evident in the benchmark scores above.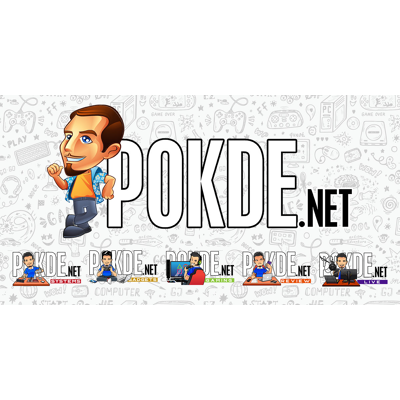 The six heat-pipe system and the heatspreaders that span out from them covers the VRM and VRAM, providing cooling to components that are often ignored. Unfortunately ASUS didn't decide to use liquid metal here, so we could probably have seen better performance out of the ASUS ProArt Studiobook 16 OLED if ASUS decided to go with liquid metal and a more aggressive power profile on the chips.
User Experience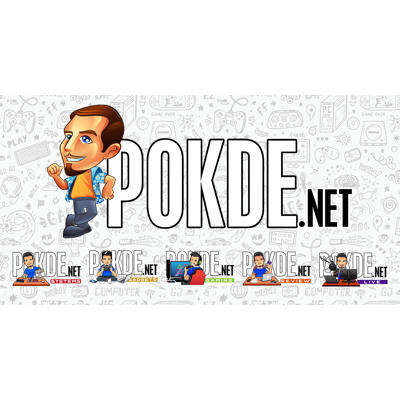 ASUS equipped the ASUS ProArt Studiobook 16 OLED with just about every security measure they have in the bag. There's a fingerprint reader integrated into the power button, as well as an IR facial recognition system to work with Windows Hello. And for those of you out there who are feeling a little iffy about your privacy, there's a physical shutter that blocks off the camera when not in use. No more using odd-looking stickers to cover the webcam!
Display and Audio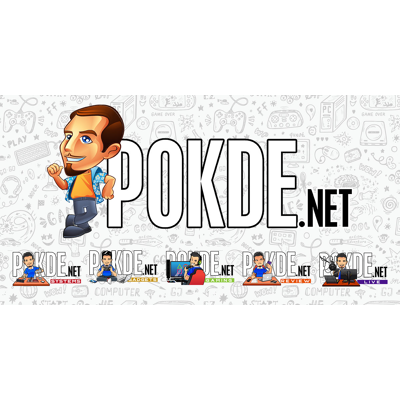 The most important aspect of any content creator-focused laptop is definitely its display, and ASUS went full send here. The 16″ OLED panel touts a 16:10 aspect ratio for some extra viewing space, and it touts a 3840 x 2400 resolution, which is higher than 4K. As an OLED display, you also get to enjoy a stunningly fast 0.2ms response time, although you only get a 60Hz refresh rate here. But I think the most important aspect of it is probably its color gamut and also its color accuracy.
The panel delivers on its promise of Delta E <2, with an average value of 1.8. That's pretty good, although we have seen some IPS panels from ASUS delivering even higher color accuracy. But one thing that IPS cannot touch OLED is on the sheer wide gamut coverage that it can offer. The ASUS ProArt Studiobook 16 OLED's panel offers 98.4% DCI-P3 and 97.8% Adobe RGB gamut coverage, with 118.1% Adobe RGB gamut volume and 121.4% DCI-P3 gamut volume. As compared to the ProArt Studiobook One's 82.6% DCI-P3 coverage, this is a huge upgrade.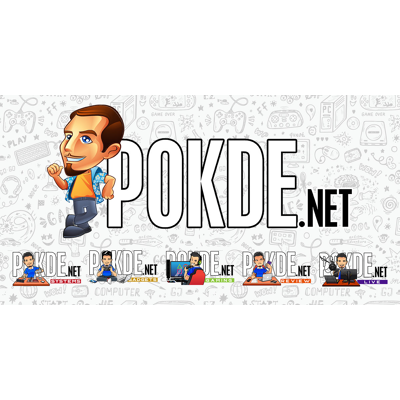 Now when it comes to audio, the ASUS ProArt Studiobook 16 OLED (H5600) is definitely one of the less impressive laptops I have tested this year. For a dual-speaker setup, I guess it is okay-ish, with good clarity. Bass is very evidently lacking, but not too uncommon with similar configurations. I guess it would have been better for ASUS to throw in a quad-speaker or hex-speaker setup here, but I also believe that no self-respecting content creator will do their audio editing on the built-in speakers and will probably have a pair of audiophile-grade audio hardware to do that.
Keyboard and Trackpad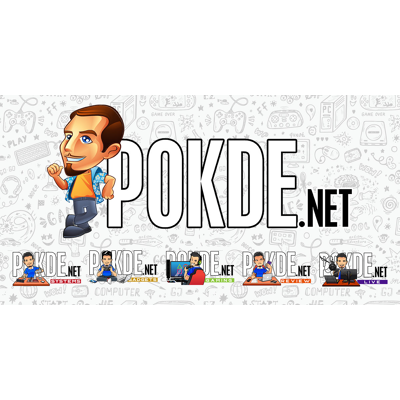 For a laptop keyboard, I would say that the ASUS ProArt Studiobook 16 OLED's is a pretty decent one. It's definitely a lot better than the weird clicky ones ASUS put into the Studiobook One, but it feels like it has slightly shorter travel than the ROG Zephyrus G14. The keys feel more tactile though, so I did find typing on it quite enjoyable. The key spacing is also pretty standard, and I managed to hit 99WPM on my very first try, so I am quite comfortable using the ASUS ProArt Studiobook 16 OLED for my typing work.
And there's also a PrtSc button here, which definitely puts it ahead of the Studiobook One. The one thing that might throw some people off is the absolutely huge right Ctrl key for some reason. There's also a customizable key beside the long Ctrl key, but we will get to that in a bit.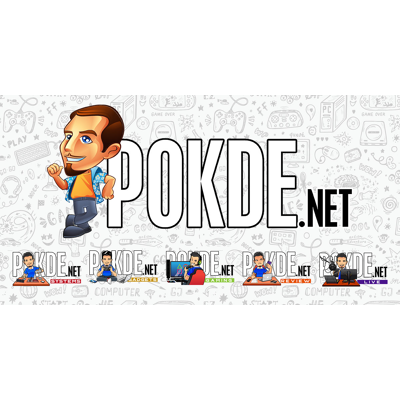 Trackpads with discrete clickers are something I definitely prefer, and ASUS even went as far as to add a middle click, which is apparently needed by engineers using CAD software. While I never really found a need for that, those who do will appreciate this. The trackpad itself is nice and smooth, with decent precision as well. No complaints here.
ASUS Dial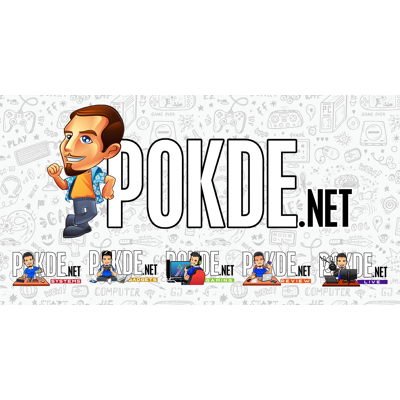 Now, I love knobs and I cannot lie. The ASUS Dial is essentially a super knob, with plenty of features baked in. Now, if you remember how ASUS ingeniously used the second display in the ROG Zephyrus Duo and ASUS Zenbook Duo series for the ASUS Control Panel, this is a physical manisfestation of that. As you are now dealing with just one dial instead of having a whole secondary screen, ASUS added a click to let you switch between the different adjustments that you can dial in with a dial.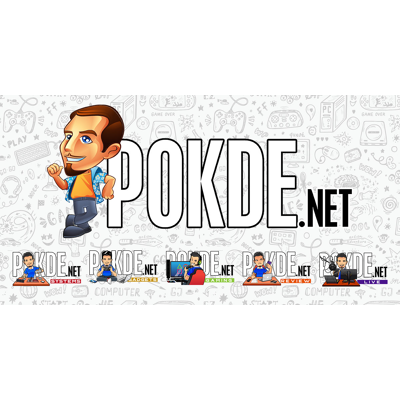 In practice, it works really well, making fine adjustments much easier, and it definitely separates the ASUS ProArt Studiobook 16 OLED from your average content creator-focused laptop that offers little more than a good screen and high performance. The noticeable tactile notches as you turn the dial very clearly indicate each step, and the soft tap to bring up the menu to switch between adjustments is great as well. A bit more tactility when pressing down on the dial would be nice, but I would say that it is good enough in its current implementation.
Even if you aren't a content creator, the ASUS can be used for volume and screen brightness adjustments in 1% increments, way finer than any hotkey can offer! You can even customize what you want the dial to do in the supported apps. Aside from singular functions, the ASUS Dial also supports groups of supported adjustments. Currently, it seems that the full Adobe suite is supported with preset features, with more software expected to be added along the way. In unsupported apps, you can also also use the ASUS Dial as a hotkey of sorts by saving custom key combinations to the left and right rotations. Imagine saving macros in games to the ASUS Dial… Once you get used to the ASUS Dial in your workflow, it's definitely quite hard to go back to using systems without it.
Connectivity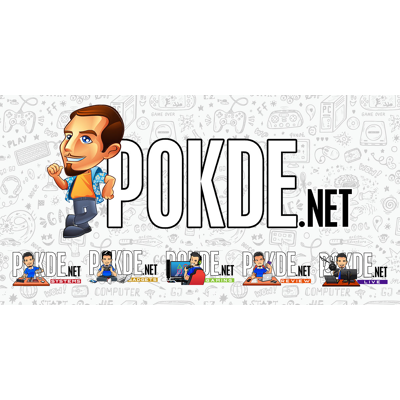 One very odd decision by ASUS is to use a last-gen WiFi 5 solution with the ASUS ProArt Studiobook 16 OLED (H5600). This still tops out at a respectable 1.73Gbps, but you will need to use 160MHz channels for that, something which many WiFi 5 routers don't offer. And the worst thing is that you can't upgrade this! The Intel Wireless-AC 9260 module is soldered down, and I do believe that this is the weakest link — pun not intended — in the entire connectivity aspect of the ASUS ProArt Studiobook 16 OLED.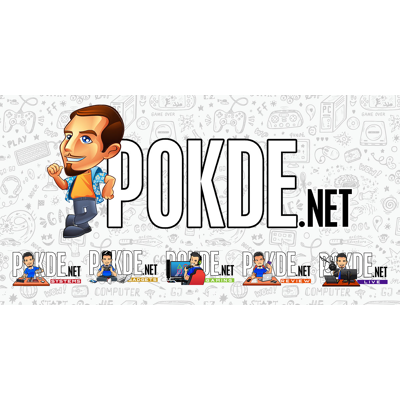 The relatively lackluster connectivity continues with the LAN port. ASUS saw it fit to cram a LAN port in here, but it is limited to just 1Gb, instead of 2.5Gb like few other high-end laptops offer today. I personally don't use LAN though, so I guess this is fine. Aside from the LAN port, you can see the USB 3.2 Gen 2 port, headphone jack and the SD Express 7.0 reader that can reach 985MB/s with a compatible SD card. This is probably something that only pro photographers or videographers will be able to take advantage of, as I am still using slow SD cards that top out at 95MB/s, but it is definitely nice to have when you need it.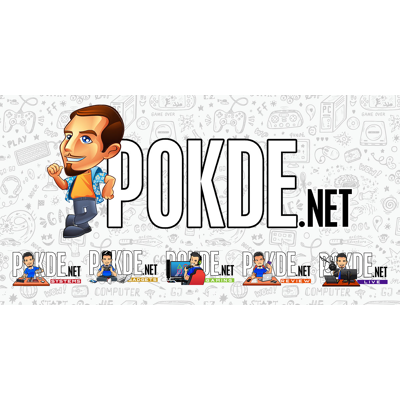 On the left flank we see the Kensington lock slot, another USB 3.2 Gen 2 port, the charging port, HDMI 2.1 and a duo of USB 3.2 Gen 2 Type-C ports. These ports also support USB-PD charging and DisplayPort Alt Mode, letting you use more compact power adapters when you are out on the go, or connect to more displays. Overall, the ASUS ProArt Studiobook 16 OLED (H5600) has enough USB ports to satisfy most people, but I guess if you want more you will have to go with the Intel option which gives you Thunderbolt 4 instead of just USB 3.2 Gen 2.
ProArt Creator Hub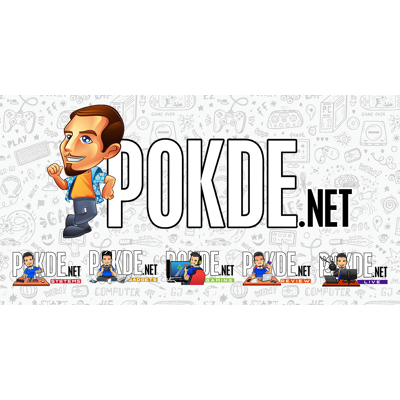 ROG and TUF Gaming laptops have the Armoury Crate, and we have the ProArt Creator Hub here. This offers you system monitoring, fan profiles and also the customizations for the ASUS Dial that we checked out earlier. There's also the customization for the Win key and the dedicated custom key, giving you quicker access to your favorite functions in your apps.
The keys can be bound to commonly used keys, or even used to create customized macros that are specific for each app. Pretty impressive stuff for a laptop, but I do wish that ASUS had added the ability to do it for more keys across the keyboard as well. Like for example, we don't use the numpad in Photoshop, and it might be nice to have them as macros rather than just having two keys here.
There's also the ability to perform color calibration, but it only supports the very pricey i1Display color calibrator, instead of stuff like the Datacolor Spyder5 which we have. One other thing that I found somewhat limiting was that ProArt Creator Hub doesn't offer any overclocking support, despite the fact that we have the AMD Ryzen 9 5900HX here, which has unlocked multipliers. Quite a shame, but I do think that ASUS knows that content creators would rather have the peace of mind that their system is stable rather than eking out extra performance and have questionable stability via overclocking. And no, you can't use Ryzen Master on laptops, yet.
Conclusion
If you are a serious content creator, well the ASUS ProArt Studiobook 16 OLED is going to be a pretty awesome machine for you. It may not be the most powerful laptop we have tested, but it does put itself ahead of the gaming machines with its ASUS Dial, stunning OLED display and an overall excellent creator experience with good customizability and personalization to enhance your workflow.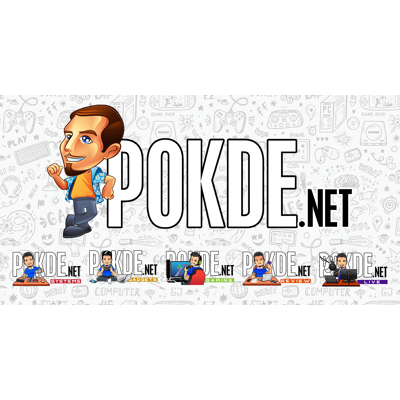 For RM11 999, the ASUS ProArt Studiobook 16 OLED (H5600) is worth a look if you see yourself taking advantage of the aforementioned features. If you are just a casual content creator, gaming laptops like the ROG Zephyrus G14 or Zephyrus M16 might actually be better options for you, with better performance in a lighter package. So yeah, the ASUS ProArt Studiobook 16 OLED is a true content creation machine unlike any other, with plenty of features oriented towards making your content creation experience as streamlined as it can get.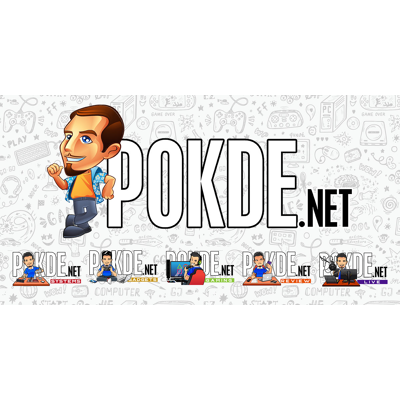 Our thanks to ASUS Malaysia for sending us the ASUS ProArt Studiobook 16 OLED (H5600) for review.