Review
ASUS ProArt StudioBook Pro X Review – It Gets Some Things Right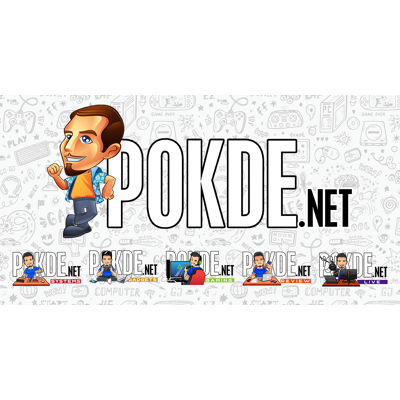 Overview
Looking to get a mobile workstation that can easily meet professional work demands? The ASUS ProArt StudioBook Pro X could be the one you're looking for. Is it worth your money? Let's find out.
Positives
+ Solid build quality
+ Great colours on display
+ 16:10 aspect ratio gives you a little extra screen real estate
+ Abundance of memory (storage and RAM)
+ Comfortable keyboard
+ ScreenPad can be useful
+ Good array of ports
Negatives
- A little too thick
- Battery life is decent at best
- Speakers are too soft
- Limited apps for ScreenPad
- CPU temperature is a bit too high
- Pricey
Unboxing the ASUS ProArt StudioBook Pro X
Kicking off our ASUS ProArt StudioBook Pro X review, we have the unboxing. Inside the box, we found the following items:
User guide
Quick start guide
ScreenPad guide
Power cable
180W power adapter
The ASUS ProArt StudioBook Pro X laptop itself
Appearance
The ASUS ProArt StudioBook Pro X is quite an interesting looking machine. You get the premium look of the ZenBook lineup but it feels like it's taken to the next level. It's an elegant machine, but it feels more solid compared to the other non-gaming ASUS laptops, in my opinion.
Looking at the lid, you can see the brushed metal Star Grey finish with Rose Gold highlights, the latter of which can be seen closer to the hinge. The ASUS logo takes center stage here, and it gives the overall laptop a cleaner, classier look.
Open up the lid and you'll see the 17-inch four-sided NanoEdge display, a white-backlit chiclet keyboard complete with Numpad, the ScreenPad, a fingerprint scanner, and some product stickers. The ScreenPad combines the usual trackpad with an interactive touchscreen display for better productivity. You can also see the rose gold highlights for the power button as well as the line that separates the ScreenPad and the keyboard.
On the left side, you have the proprietary charging port, an HDMI port, two USB Type-A ports, a combo audio jack, and an SD card reader. As for the right side, you have two USB Type-C ports, a USB Type-A port, an RJ45 LAN port, and the Kensington Lock. There's nothing on the rear except for the air vents and a view of the hinge. It's also worth noting that the laptop is rather thick, which can be clearly seen here.
Moving over to the bottom, you have a good view of air vents, speaker grilles, product stickers, and a different view of the rear air vents. There are about 11 screws present here, in case you need to disassemble it for whatever reason. There is a four-sided plastic border here as opposed to the usual rubber stands which gives the laptop a bit of height for better airflow.
Overall, the ASUS ProArt StudioBook Pro X is a clean, classy-looking machine. Given its thick nature and its use of the NVIDIA Quadro T1000 GPU, I feel that it's more appropriate to label it as a mobile workstation. It's not cumbersome to bring around, but it's definitely far from the most convenient for productivity.
If you want something more portable, check out our review of the ASUS VivoBook S15 by clicking right here.
Specifications
Performance
Starting things off with CrystalDiskMark, the ASUS ProArt StudioBook Pro X has two storage devices; a 512GB Intel 760p SSD and a 1TB Seagate Barracude Pro HDD. The former has excellent speeds as you'd might be able to expect while the latter does decently for an HDD. For as long as you keep your installs and other speed-focused files on the SSD, it will generally work pretty fast.
In Cinebench R15, the ASUS ProArt StudioBook Pro X does well enough. We can see that the 10th Gen Intel Core i7 is noticeably better than the 9th Gen powering this mobile workstation. It still works good, just that it would've been great if it had the refresh.
As for Cinebench R20 on the other hand, a similar pattern can be seen, with the 10th Gen Intel Core CPU holding a steady lead in performance. But once again, it doesn't mean that this one is bad, just that comparisons can make it seem worse than it actually is.
Moving on to Unigine SuperPosition in the 4K Optimized benchmark, the ASUS ProArt StudioBook Pro X does decently enough. This test favours GPU power, and the Quadro T1000 specializes professional applications. This is why consumer-grade graphics like even the GTX 1650 and 1660 Ti can perform noticeably better.
A similar pattern can be observed in 3DMark Time Spy, as a GTX 1650 and RTX 2060-powered machines outperformed it. This doesn't mean that the ASUS ProArt StudioBook Pro X isn't worth the money however, it's just that the Quadro T1000 has a different use case.
In PCMark, the ASUS ProArt StudioBook Pro X performs well enough overall. I wouldn't look too much into the digital content creation score here as depending on the software you use, you would be able to get a noticeably smoother, better experience with the Quadro T1000 GPU. It's a matter of whether it's capable of leveraging on the GPU's prowess.
While it's not meant for gaming, we still wanted to see how well the ASUS ProArt StudioBook Pro X could perform. At the game's highest settings in Full HD resolution, the performance is pretty decent. I'm honestly surprised it managed to get rather high frame rates in CSGO and DotA 2. CPU running temperature was rather high, peaking at 96°C but the GPU ran pretty cool overall.
As it is a mobile workstation for professional, we had to test the display. At 100% brightness, the measurement results are pretty good right out of the box. To get the best possible scores, it's recommended to get a score less than 1 for the average ΔE00. As for the maximum ΔE00, it's best to score less than 3.
As for the colour gamut, the ASUS ProArt StudioBook Pro X managed to cover 99.8% sRGB, 83.6% for Adobe RGB, and 97.2% DCI-P3 after calibration. For Gamut volume on the other hand, it covers 140.1% sRGB, 96.5% Adobe RGB and 99.2% DCI-P3. This makes it ideal for colour-accurate work.
We ran the display uniformity test to see if each part of the display are equally lit up, with the centre square used as a guide and compared to the others. The number of squares with recommended and nominal tolerance seems to be equal, with the former for the higher, left side and the latter for the lower, right side.
As for battery life, PCMark's Modern Office endurance test showed something interesting. The battery life of the ASUS ProArt StudioBook Pro X seems to sit right in between gaming laptops and typical ultraportable productivity laptops with 4 hours and 27 minutes (267 minutes). It's decent enough, sure, but it's best to have your charger with you if you plan on doing work for long hours.
User Experience
The ASUS ProArt StudioBook Pro X is powered by the Intel Core i7-9750H and NVIDIA Quadro T1000. It is no simple productivity laptop as it is a mobile workstation designed for professionals. This is why we have a healthy 32GB DDR4 RAM capacity along with 512GB NVMe SSD and 1TB HDD for storage.
It uses a 17-inch Full HD+ NanoEdge display with 60Hz refresh rate. The viewing angles and colours are great. If you do a lot of creative work that require colour accuracy, this will easily fit the bill. It's worth noting that you can open up the lid up to about 180° but due to the nature of the hinge, it's not completely flat. I wished it had touchscreen support for better productivity potential.
The ASUS ProArt StudioBook Pro X has a good array of ports. You get three USB-A ports, two USB-C ports, an HDMI port, a combo audio jack, an RJ45 LAN port, and a full-sized SD card reader. Honestly, I have no complaints with this, and the only thing I feel anyone might have an issue with is the use of a combo audio jack for those who prefer separate headphone / mic jacks.
As you can see here, this laptop is surprisingly thick. I honestly expected it to be as slim and portable as the ZenBooks / VivoBooks. It's not superbly heavy or anything, and I do understand why it's this thick given the parts inside this mobile workstation.
Moving on to the keyboard, it's a bit of a surprise. It doesn't have the typical 1.4mm travel keyboard. Instead, it's a deeper 2.0mm travel keyboard with decent tactility, making it rather enjoyable to use. Technically speaking, the deeper travel may result in slightly slower button presses but it is definitely more comfortable to use. As it's not meant for gaming, that very small difference in timing will not be a concern for anyone.
Instead of the usual touchpad, you get the ASUS ScreenPad, which combines a secondary display with a touchpad. You can use it as a secondary Windows display or as a companion display for specific apps. The choice of apps are rather limited, which includes the likes of the Office suite and Spotify, but it can see improvements in future updates. It can come in handy at times but just be mindful that it will take a hit on the battery life.
On the software side of things, you have MyASUS, which lets you check driver updates, change fan settings, pick your preferred charging mode, system diagnosis, and more. You can even adjust your display settings such as colour mode and blue light intensity here via ASUS Splendid.
The Wi-Fi SmartConnect feature here will automatically connect to router with the best signal in the area when enabled. It's a very useful software suite that you should take the time to familiarize with.
You also have the ProArt Creator Hub, where you can check the status of the machine, run colour calibration, and more. While most people could get by without using it, I'm sure professionals will find this a convenient software to have.
As for the speakers themselves, it's pretty decent. You get clean and clear sound with a little touch of bass. However, it's a little too soft for my liking, even at max volume. It's still pretty nice to have but if you want a more wholesome experience, best to plug in your favourite pair of headphones.
ASUS ProArt StudioBook Pro X Verdict
The ASUS ProArt StudioBook Pro X is a pretty solid laptop, but it's not one that is meant to appeal to most people. After all, it's a mobile workstation, so it's designed with professionals in mind. If your workflow will benefit from using NVIDIA Quadro graphics, it can be a rather attractive choice. You get solid build quality, abundance of memory, they keyboard is comfortable to use, ScreenPad can be pretty useful, and a great display.
However, it's a little too thick for my liking, the battery life is decent at best, the speaker is too soft, limited apps for ScreenPad, the resolution is only Full HD+, and the CPU temperature can get rather high. With a prices starting from RM8,199, it ultimately boils down to whether your workflow requires this type of hardware.
At the end of our ASUS ProArt StudioBook Pro X review, I award this with our Bronze Pokdeward.
A big thanks to ASUS Malaysia for sending us this laptop for the purposes of this review.