Review
Apple Watch Series 8 Review – Don't Fix What Isn't Broken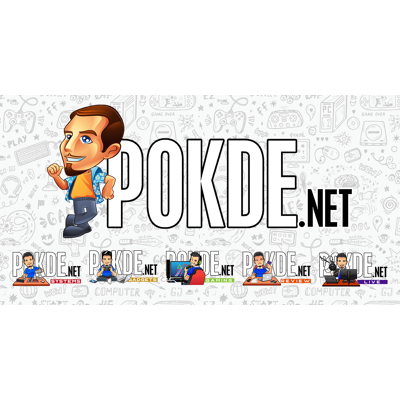 Overview
The Apple Watch Series 8 brings a host of improvements, especially for health, with a new watchOS 9 that gives you more data than ever before. Is it worth your money? Let's find out.
Positives
+ Clean, classy look with IP6X and WR50 dust and water resistance
+ Tons of 3rd party accessories to choose from
+ Excellent Retina LTPO OLED display
+ Always-On display is convenient to have
+ User-friendly UI with good digital crown implementation
+ Abundance of health features and sensors to help rationalize your wellbeing
+ watchOS 9 is leagues ahead of its competition
+ Fast charging
+ Microphone is surprisingly good
+ Car crash detection could just save your life
Negatives
- Lack of focus on rest days for activities / workouts
- Still needs to be charged daily
- Can only be charged with its proprietary wireless charger
- Only works with iPhone
- Pricey
Unboxing the Apple Watch Series 8
Let's kick off our Apple Watch Series 8 review with the unboxing. In typical Apple fashion, you get a minimalistic white box, which opens up two two other boxes; one for the watch and one for the Sport Band. It's essentially the same as last year's Series 7. Inside the boxes, you will find the following items:
Wireless charger (USB-C)
Midnight Black Sport Band
User guide
The Apple Watch Series 8 itself
For our unit, we got ourselves the 45mm variant along with a red sport band. The only thing that differs is the size so everything else should be the same with the smaller 41mm variant.
Specifications
CPU
Apple S8
S8 SiP with 64-bit dual-core CPU
Apple W3 Wireless chip
Apple U1 Ultra Wideband chip
7nm TSMC
GPU
PowerVR
Memory
1GB RAM
Storage
32GB eMMC 5.1
Display
1.9″ 484 x 396 Always-On Retina LTPO OLED display with Sapphire Crystal glass
1000 nits peak brightness
Audio
Loudspeaker
Microphone
Camera
No
Sensors
Accelerometer, gyro, heart rate, barometer, always-on altimeter, compass, SpO2, VO2max, temperature (body)
Temperature sensing (0.01˚ accuracy)
Natural language commands and dictation (talking mode)
Connectivity
Wi-Fi 802.11 /b/g/n, dual-band
Bluetooth 5.3, A2DP, LE
NFC
Ultra Wideband
Software
watchOS 9.1
Battery
308mAh
Apple proprietary wireless charging (USB-C)
Dimensions
45 x 38 x 10.7 mm
Weight
51.5g
Ingress protection
IP6X
The Good
I'm sure a lot of people have been saying how the Apple Watch Series 8 looks pretty much the same as the Series 7. While that is true, there's no denying how good it looks. The rounded-square shape with the digital crown gives it a clean, classy look that is undeniably Apple. The dust and water resistance of IP6X and WR50 respectively also means that it's built pretty solid as well, making it perfect for everyday use, even for workouts.
While going for officially licensed Apple accessories is always the safest option, the one major benefit of going for a mainline Apple Watch is that you can buy a ton of 3rd party accessories for it. From a variety of bands to protective cases for it, you can never really run out of options and given how versatile the Apple Watch Series 8 is, it's easy to get something to match with a variety of outfits at varying prices.
The display is also one of the best I've ever experience on smartwatch thus far. For our unit, we got an adequately sized Retina LTPO OLED display that is some of the sharpest displays on a wearable around, with vibrant colours and excellent contrast that only an OLED display can bring. Having a peak brightness of 1000 nits makes it easy to read even under direct sunlight, and the near-nonexistent bezels make it a joy to look at.
It's worth pointing out that the Always-On display is essentially just a dimmed down version of when the display is active, and it will let you see the time, weather, and other data on the watchface without raising your wrist. It adds a layer of convenience that sets it apart from the Apple Watch SE but having it disabled for extra battery life is also a viable option since the display activates pretty fast upon moving your wrist. In short, it's a great option to have.
Interacting with it has always been convenient as the touchscreen is just as responsive as a modern day iPhone, and the digital crown has this tactility that makes it fun to just toy around with like fidget toy. Initially, I thought it was stupid to use an on-screen keyboard on it given its much smaller than your average smartphone but to my surprise, it was actually easy to use. You'd really only have trouble with accuracy if you have abnormally large fingers.
One of the biggest attractions of this watch is the myriad of health features available. From tracking your sleep to measuring your temperature, it provides so much insight in helping you understand your body and give you a better idea for a healthier you. In fact, they've added more data as part of watchOS 9, such as breaking down how much time you've spent in REM, core, and deep sleep.
At times, the health notification can sound a bit scary, such as if it detects you have an irregular heartbeat or low blood oxygen levels but as long as you understand that it's not a certified medical gear and it's more of something to give you a heads up on what to check on, it's a wonderful thing to have. In short, they've done an incredible job at making these both intuitive and easy to understand.
Going back to watchOS 9 for a moment, it does add more than just new and updated watchfaces. For starters, the new Compass app lets you see the direction you're facing, and using the digital crown lets you get more details on your latitude, longitude, incline, and elevation. The best thing about it is the Backtrack feature, where it keeps a log of where you're going and it will help visualize your pathing. You can even add custom waypoints along the way, which makes it far easier to return back to a point of interest or origin.
Other than that, those who have atrial fibrillation can easily track the amount of time your heart shows signs of it in the Health app. The Medications app will help you keep track of all the medicines and vitamins you take. The addition of low power mode can help you get more out of the watch's battery life as well. Sure, most of these aren't exclusive to this watch but given that it comes with watchOS 9, it's worth mentioning as it adds yet another layer of convenience and data.
I was one of those people who would be too self-conscious trying to talk to the Apple Watch, as it would look as if I'm pretending to be James Bond. While nothing much has changed on this end as Siri still works as great as ever, I have to take a moment to praise how good the microphone is on this thing. Not only is it great for voice notes / messages, it's actually a viable substitute if you ever want to record a video but don't have a standalone mic.
Lastly, the charging speed is pretty fast. The claim going around is that it takes 90 minutes to go from 0% to 100% but that doesn't tell you the whole story. In half that time, it can actually go from 0% to 80%, so you don't have to charge it for too long. 80% is more than enough to last you the whole day, that's for sure, but more on battery life at a later section.
The Bad
While the Apple Watch Series 8 does add numerous improvements toward its health-centric features, there are some things you need to keep in mind. For starters, it has an emphasis on the activity rings, which will notify you during the day to complete it, such as by standing or moving for a certain amount of time. It can be annoying but while it helps people get a clear metric of what to do, the lack of focus on rest days can be damaging for newbies. This can be easily circumvented with the use of other apps, such as Gentler Streak.
The addition of low power mode is great but at the end of the day, the Apple Watch Series 8 is still a smartwatch that you need to charge everyday. Given how feature-packed it is, it shouldn't be a surprise but if you want, you could disable the Always-On display, which allows me to go for 2 days without charging. The fact that charging doesn't take long makes it less annoying.
Speaking of charging however, the need for it to be charged with its proprietary wireless charger can be a pain if you're the type that misplace things or would like minimal wires. Given how strong Apple has pushed MagSafe for the iPhones, it would have been nice if this could be charged with the very same MagSafe charger. Perhaps it's something that could happen in the future.
Lastly, while I personally believe this is one of the best mainstream smartwatches around, it is on the pricier side. Sure, it does start at RM1,899 but if you opt for the stainless steel case with a more premium band, that price could easily shoot up to RM3,649. Keep in mind, this is a smartwatch that can only truly work at its best if you're using an iPhone, so it's not one that's meant for everyone, but that's the price to pay to ensure that everything is working as it should.
Apple Watch Series 8 Verdict
The Apple Watch Series 8 is without a doubt one of the best smartwatches around, with an OS that far exceeds its competition. It certainly is pricey but you do get what you pay for. There's very little reason to upgrade for a Series 7 user but otherwise, it's definitely worth considering. In all honesty, if the battery life was significantly longer, like a week long at least, this could be the closest thing to perfection for a smartwatch in 2022.
At the end of our Apple Watch Series 8 review, I award this smartwatch with our coveted Gold Pokdeward.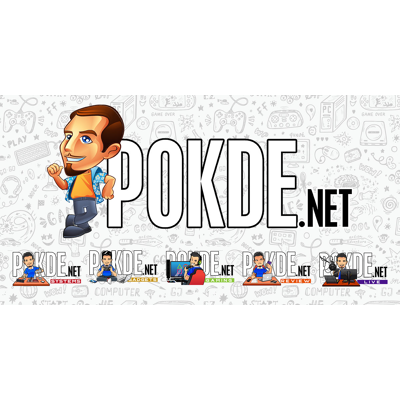 Check out our review of the iPhone 14 Plus by clicking right here.