Review
Acer Nitro 5 Review – AMD Ryzen 9 5900HX + GeForce RTX 3080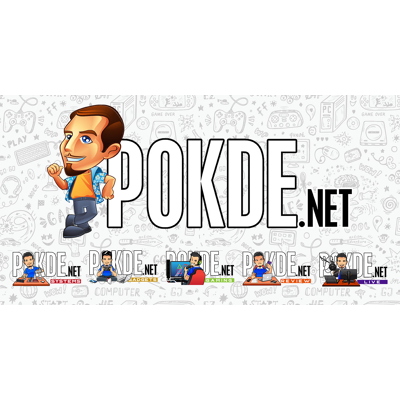 Overview
Unlike the usual offerings, this Acer Nitro 5 gaming laptop is going big on performance, coming in with the AMD Ryzen 9 5900HX and NVIDIA GeForce RTX 3080. Is it worth your money? Let's find out.
2 Years Local Warranty with 1st Year International Warranty
Positives
+ AMD Ryzen 9 5900HX + RTX 3080 is a powerful combo
+ Comfortable 4-zone RGB keyboard
+ 1440p 165Hz display
+ Decent array of ports
+ Doubles as an emergency powerbank
+ Upgraded to HDMI 2.1
Negatives
- Build quality can be improved
- Would be better if they made it lighter
- Slight thermal throttling
- Lacks SD card reader
- Display is a little dim
Unboxing the new Acer Nitro 5
Not to be confused with its predecessors, for this Acer Nitro 5 review, we will checking out the variant powered by the AMD Ryzen 9 5900HX and NVIDIA GeForce RTX 3080. Starting off with the unboxing, you should be able to find at least the following items inside: 
Setup guide
International warranty guide
Planet9 stickers
HDD upgrade cable
Extra screws
Charging brick
Power cable
The Acer Nitro 5 gaming laptop itself
Appearance
For the most part, this variant of the Acer Nitro 5 is the same. It's essentially a refresh so what's most important is inside the laptop, but we'll get to that later. The lid itself has the Acer logo on the center, with some slits on the left and right sides that arches towards the center as it goes down for a more aggressive look.
Open up the lid and you get a 15.6-inch Full HD 144Hz IPS display, a 4-zone RGB chiclet keyboard complete with Numpad, and your run-of-the-mill trackpad. The bezels are also on the thicker side but nothing excessive. It's here that you start to see a bit more with Acer is focusing more on the internals to attract consumers that are more value-centric. The display does have a bit of a wobble, especially if you type a bit hard.
On the left side, you have a Kensington Lock, an air vent, an RJ45 LAN port, two USB-A ports, and a 3.5mm combo audio jack. On the right side, you have a USB-C port, another USB-A port, an HDMI port, and an air vent. In case you're wondering, the proprietary charging port resides in the rear, sandwiched between the two rear vents. It's worth noting that the rear is mostly red, allowing it to stand out a bit more in the blackness of its build.
Moving to the bottom, you have some air vents, speaker grilles, product stickers, and five stands. It's worth noting that only four of the five stands are rubberized whereas the remaining one is small and purely plastic. Another thing is that you get a clear view of 10 screw holes here, with one hidden by the Acer warranty void sticker in the center.
Overall, the Acer Nitro 5 looks like your standard issue gaming laptop. The build quality is decent and the looks can be improved. Given the range and design choice of this product however, we're certain that they're more focused on the internals and practicality than anything else.
Specifications
CPU
AMD Ryzen 9 5900HX @ 3.3 GHz (up to 4.6 GHz Boost), 16M, 8C/16T, 7nm FinFET, 45W TDP
RAM
16GB DDR4 3200MHz (Can be upgraded up to 32GB)
GPU
NVIDIA GeForce RTX 3080 8GB GDDR6
Storage
1TB NVMe PCIe SSD (WD PC SN530)
1 x HDD slot (HDD upgrade kit included)
Connectivity
Wireless
Intel Wi-Fi 6 AX200, 2×2 MU-MIMO, (2.4GHz and 5GHz) Bluetooth 5.0
Wired
1 x USB 3.2 Gen2 Type-A (supports power-off USB charging)
2 x USB 3.2 Gen1 Type-A
1 x USB 3.2 Gen2 Type-C
1 x RJ45 LAN (Killer Ethernet E2600 with Wake On LAN support)
Display
15.6″ QHD (2560 x 1440) 165Hz IPS display with 100% sRGB
1 x HDMI 2.1
Audio
Speakers Array microphones HD Audio 1 x 3.5mm combo audio jack
Others
4-zone RGB keyboard 720p HD webcam with Super HDR
Power
180W power adapter 57.5Whr 4-cell Li-ion battery
Dimensions
363.4 x 255 x 23.9 mm
Weight
2.2 kg
Performance
Starting off our benchmark suite with CrystalDiskMark, the Acer Nitro 5 has pretty good speeds as you can see above here. Basically, loading speeds and bootup times will be very quick, and you'll be able to enjoy high speed transfers as well. The storage space is definitely plenty but if that's not enough, there is an empty SATA slot so you can install an HDD or a SATA SSD if you wish.
Moving on to Cinebench R15, the Acer Nitro 5 had one of the highest scores among our list of benchmarked devices thus far. This isn't a surprise given how powerful the AMD Ryzen 9 5900HX but it's still pretty interesting to see the figures with our own eyes in both single core and multi-core.
As for Cinebench R20, a similar pattern can be seen as it manages to get a high score yet again in both single and multi-core portions of the test. The only laptop that outclassed it is a laptop running the same CPU, which suggests it may be due to optimizations or better thermals.
This is the part where it gets interesting as the GPU also comes into play. In Unigine SuperPosition's 4K Optimized benchmark, the Acer Nitro 5 managed a rather admirable score. The laptops above it are running a similar GPU, though it's interesting to see it lose out to an RTX 2070 SUPER.
It starts to look more sensical in 3DMark's Time Spy benchmark as the Acer Nitro 5 managed quite a high score, with the top 3 laptops here using the same RTX 3080 GPU. This should give you a pretty solid indicator as to how well this machine can game.
As for 3DMark's Port Royal benchmark which tests out the real-time ray tracing capabilities, I still find it odd that the Acer Nitro 5 loses out to the same machine running an RTX 2070 SUPER. In this particular case, I believe software optimizations are needed to bring out the RTX 3080's true potential as it wasn't thermal throttling during testing, but we'll have to wait for that one.
In PCMark 10, it's no surprise to see how well the Acer Nitro 5 performs in all areas. It's definitely more than enough for everyday use, work, and gaming. In fact, it should provide adequate firepower for those who need to run some intensive professional applications, such as rendering.
It wouldn't be a gaming laptop test if we didn't run any games on it. While the average FPS above may seem a little lower than expected, do keep in mind that we ran every game in its native 1440p resolution in the highest settings possible. DLSS performance seem to differ as it works great on Control but no so much on Shadow of the Tomb Raider. As for all the other games, you can easily expect a buttery smooth experience.
Battery life is always the weakest part of any gaming laptop and it's no different with the Acer Nitro 5. In the PCMark Modern Office endurance test, it only managed to last 2 hours and 49 minutes, which isn't a lot. With my own personal use of word processing, Office applications, social media, web browsing, and some music on headphones, I have to charge this laptop once every 3 and a half hours. You'll need to bring the charger everywhere if you're taking it out.
Looking for a business laptop instead? Check out our review of the Acer TravelMate Spin P4 by clicking right here.
User Experience
While the Acer Nitro 5 is typically known for a budget / value-oriented gaming laptop, this particular variant hits differently. After all, it's powered by the AMD Ryzen 9 5900HX and NVIDIA GeForce RTX 3080, which means it's truly a force to be reckoned with. On the memory side, you have a 1TB PCIe NVMe SSD and 16GB DDR4 RAM, which is more than adequate for today's standards unless you need to run professional applications. As far as thermals go, it still does have a bit of thermal throttling but it's not a surprise given the amount of firepower it's packing.
The display has seen a notable upgrade apart from size. It's now a 15.6″ 2K (1440p) 165Hz IPS display with 100% sRGB. The colours a little punchier compared to its previous variants but the one thing I find odd is that the display is a little dim. It certainly packs enough power to push a good number of games 165FPS so you can take full advantage of the refresh rate so it's a good upgrade. Apex Legends, CS:GO, and Valorant will be on the top of that list of games. 
The laptop measures in a 23.9mm thick and 2.2kg in weight. It's definitely far from being big and heavy, but we have seen lighter, more portable gaming laptops as of late, even from Acer themselves. I still don't think it's hard to carry around, but if you really need a light machine, do consider your options.
This Acer Nitro 5 has a decent array of ports. It has a total of three USB-A ports, a USB-C port, an HDMI port, a combo audio jack, and an RJ45 LAN port. What's great here is that the USB Type-A port on the right side supports power-off charging, essentially turning the laptop into an emergency powerbank. I'm happy to see Acer adopting the new HDMI 2.1 standard here, which can let you enjoy 4K 120Hz on an external display. One thing I would like to see added here is an SD card reader, which the laptop is lacking.
The keyboard on the Acer Nitro 5 is comfortable to use. It has a 4-zone RGB keyboard with low travel distance and decent tactility. The addition of the Numpad makes things even more convenient, especially if you need to use this for work. The trackpad works fine but there's nothing much to shout out about.
As this is a Nitro gaming laptop, it comes with the Acer NitroSense software. It isn't as extensive as the PredatorSense software, but it's still something. You can adjust fan speed, change power plan, customize keyboard RGB lighting, and more. The UI is simple and straightforward so most people shouldn't have trouble with it.
Apart from that, you do have the Killer Control Center, specifically when used with a LAN cable, and the DTS:X Ultra software for a more immersive audio experience with 3D audio. I doubt you'd bother with it when used with internal speakers but with gaming headsets, it can give you that extra edge over your enemies in games, especially first-person shooters.
The speakers on the Acer Nitro 5 gaming laptop is pretty much the same as before. It can produce decent details with a severe lack of bass, which is to be expected from built-in speakers. I personally wished that the volume could be louder, but it's not too bad. You're better off using your favourite pair of earphones / headphones / gaming headsets.
Acer Nitro 5 Verdict
For the most part, this Acer Nitro 5 gaming laptop is the same as before but supercharged with even more powerful components. You get great performance, 1440p display with 165Hz refresh rate, a comfortable 4-zone RGB keyboard, decent array of ports, can function as an emergency powerbank, and it finally moved towards the HDMI 2.1 standard. 
However, the build quality can still be improved, would be better if they made it lighter, there is slight thermal throttling, display is a little dim, and it lacks an SD card reader. At RM8,999, this may seem pricey but given what you're getting, it does provide good value for money spent, especially since you wouldn't need to upgrade anything further. At the end of our Acer Nitro 5 review, I award this gaming laptop with our Silver Pokdeward.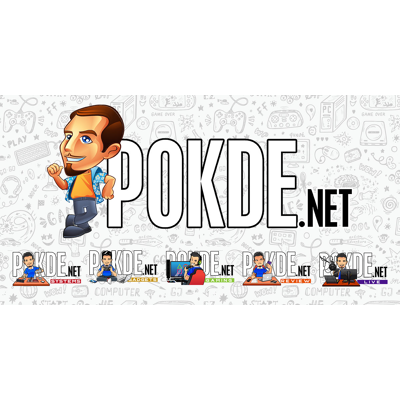 Big thanks to Acer Malaysia for sending us this gaming laptop for the purpose of this review.