What To Watch On Netflix February 2020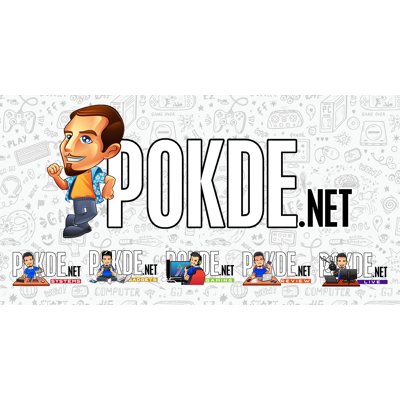 Beforehand we've published that Studio Ghibli has partnered up with Netflix where you can soon enjoy a whole bunch of anime contents from the fame production company. If you are still thinking on what shows to watch, especially in February 2020, well here are some of the titles that's coming.
Netflix Shows February 2020
My Holo Love (7/2/2020)
Soyean is a lonely woman leading a lackluster life because of prosopagnosia (inability to recognize faces). One day she inadvertently comes to posssess a prototype of Hollo, an AI hologram device and her life is changing. Nando, a genius programmer who createss Hollo, moves in next door of Soyeon to snatch Hollo. For Soyeon, the appearances and voices of Nando and Hollo are the same. Where will their triangle relationship go?
Who Killed Malcom X? (7/2/2020)
In this Netflix Original Documentaries, follow the journey of an activist as he embarks on a complex mission on seeking the truth in the name of justice, decades after the assassination of African American leader Malcolm X.
Locke & Key (7/2/2020)
After their father is murdered under mysterious circumstances, the three Locke siblings and their mother move into their ancestral home, Keyhouse, which they discover is full of magical keys that may be connected to their father's death. As the Locke children explore the different keys and their unique powers, a mysterious demon awakens and will stop at nothing to steal from them.
Narcos: Mexico: Season 2 (13/2/2020)
In this highly anticipated sequel, Felix must cope with the U.S and the consequences of his actions against the DEA while facing discontent within his organization.
Spectros (20/2/2020)
Should you be on the lookout for a horror series, well Spectros might be the show for you. A horror mystery starts taking palace in the district of Liberdade, the Japanese neighborhood of Sao Paulo. A teenage boy comes together with three other misfit kids as they become embroiled in the clash amongst Brazilian witchcraft and Japanese Shinto spirits invading their neighborhood.
Pokemon: Mewtwo Strikes Back — Evolution (27/2/2020)
If you are a fan of Pokemon well you might be interested in seeing the CGI remake of the first and iconic Pokemon movie, arriving on the 27th of February 2020.
Formula 1: Drive to Survive: Season 2 (28/2/2020)
Coming back for Season 2, see how Formula 1 drivers, managers, and team owners' perspective in the fast lane, both on and off the track.
Pokdepinion: I'm pretty sure our very own Super Daddy can't wait for the new season of Narcos: Mexico to start!