Review
Acer Chromebook 311 Review — that pure Chrome OS experience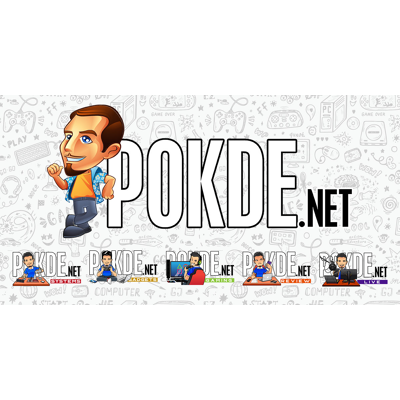 Overview
Acer designed the Acer Chromebook 311 with school kids in mind, with a spillproof keyboard and a rugged design that's meant to withstand the inadvertent abuse our younglings may dole out. But hey, we aren't school kids, and I do think that it has some potential for the working adult too...
Positives
+Rugged design perfect to withstand abuse
+ Nice array of I/O ports
+ Well-spaced out keyboard
+ Very affordable
Negatives
- Dull screen may not be for everyone
- Sound quality is poor
- No touchscreen
Being a tech reviewer is among the most interesting thing to have ever happened in my life. Being able to experience tech at the bleeding edge and provide input to help people make decisions in making the correct purchases are just some of the best perks of this line of work. That being said, my life involved a lot of writing on the go, and a great laptop to match such a work style is a must.
What I assumed would be perfect was an Ultrabook with a Core i7 processor and a giant battery, but today I am glad to share that I have found what may be the best-suited laptop for in the humble Acer Chromebook 311. How is it so? Let's find out.
Overview
The Acer Chromebook 311 makes no statements with its aesthetics. It's just a simple clamshell laptop with matte finishing. But upon closer inspection, we realize that the gray ring around the laptop is hard rubber, making the laptop significantly more rugged than other common laptops at this price point.
The hard rubber should absorb most of the impact force to the laptop in unfortunate events such as a drop. To further compliment the ruggedness, the laptop keyboard is designed to handle spills with drainage hole below the casing to help drain the spill out. This does not mean the laptop is waterproof, it's just designed in a way that it can handle a bit more punishment than other laptops at this price point.
The screen is a simple LCD panel measuring in at 11.6 inches. More premium offerings do come with IPS panels for those who prefer more vivid colors, but personally, the LCD panel serves me quite well as a work-centric laptop. The bezels are relatively thick for a small 11.6″ laptop, but the thickness of it does give more room for the keyboard. You get a 75-key chiclet keyboard with multimedia keys replacing the functions keys along the top row. There's no backlighting in this keyboard, but at the price bracket this laptop is placed at isn't out of the ordinary.
In the I/O department, the Acer Chromebook 311 sports two USB-C, two USB 3.0 Type-A ports, a microSD reader, and a faithful headphone jack. There is more than enough for any use, user can plug in full set of peripherals at with this amount of I/Os ports. Surprisingly, the two USB-C ports also double as charging ports, and both sides offer the same functionality! The Acer Chromebook 311 comes equipped with stereo downward-firing speakers and a single mic next to the HD webcam.
Acer Chromebook 311 Specs
OS
Chrome OS™
CPU
Intel Celeron® N4100 @ 1.10GHz (MaxTurbo 2.4GHz), 4C/4T, 6W TDP
RAM
4GB LPDDR4
GPU
Intel® UHD Graphic 600
Storage
32 GB eMMC
Display
11.6″ HD (1366×768) display, Acer ComfyView
Keyboard
Spill-proof, chiclet keys
I/O
2 x USB 3.0 (up to 5 Gbps)
2 x USB Type-C (USB 3.0, DisplayPort, Power input)
MicroSD card reader
3.5 mm combo headphone jack
Connectivity
WiFi 802.11ac (2×2 MIMO, Gigabit WiFi)
Bluetooth 5.0
Audio
High Definition Stereo speakers
Power
3-cell 3920 mAh Li-Ion battery, Up to 12 hours
45W power adapter
USB-C charging (5/9/15/20V@3A)
Dimensions
302 (W) x 209 (D) x 21.3 (H) mm
Weight
1.26kg
As you would have noticed now, when it comes to the hardware department, it doesn't lose out on much at all. Powered by quad-core Intel Celeron processor with integrated graphics, 4GB RAM and 32GB of storage, you will hardly feel any lag or stutter while using the Acer Chromebook 311. This is thanks to Chrome OS's lightweight footprint, and also that it relies mainly on web apps thus further lessening its reliance on the hardware of the machine itself.
User Experience
The Acer Chromebook 311's display is rather basic, being a 11.6″ panel with a HD resolution. Compare to more recent laptop displays, the colors are rather dull and the brightness is just barely enough. I can hardly imagine using this laptop under the sun, but in an indoor environment it's passable. The viewing angles are also quite poor, so I find myself adjusting the display angle often so I can get a better view.
Despite all that, I personally find the display comfortable to use. Perhaps it is the low saturation that allows my eyes to take a break from the oversaturated world we live in, or maybe it is the nostalgia of using a TN panel. I find myself typing on this laptop more comfortably and with less eyestrain than on my 4K monitor. It could be a personal thing, and I do recommend people that are considering this laptop to try it out at a computer store before buying it as the dull colors might not be for everyone.
Over at the audio department… Well, the good news is that the stereo speaker works as advertised. The bad news is that the sound produced by these speakers lack both bass and treble. It produces sound, but it is hardly an enjoyable experience. You will surely have better luck with your headphones if you are looking for an audio experience.
On the other hand, the typing experience on the Acer Chromebook 311 is rather decent. Yes, this is a simple membrane keyboard, but the short travel and soft bottoming out makes typing an effortless endeavor. The layout is similar to a full-size keyboard hence you be typing at full speed in no time with this keyboard.
While other features are rather basic, the battery life is the one thing that really stands out, easily clocking at least 8 hours of use. In my day-to-day usage, I find my self using it for days without recharging it. Just like the previous Chromebook we tested, both of the USB-C ports can be used as charging input, which is a pretty simple way of addressing the dilemma of choosing which USB-C port for charging or for I/O.
Verdict: The Chromebook 311 is a workhorse
Priced at RM1299, this is what I believe the Chrome OS experience is all about. A snappy computing experience at a very affordable price. This laptop may not be the best for media consumption with its lackluster display and speakers, but it absolute excels at delivering long battery life for work. With sufficient performance for any web app out there, it means anything from word processing to image editing can be done on this laptop.
Our thanks to Acer Malaysia for providing us the Acer Chromebook 311 for us to test!
Also, check out our guide on how to install Linux's Steam on Chromebook so you can access more games on your Chromebook!