Review
HUAWEI MateBook D 15 Review — a lightweight laptop that's not light on features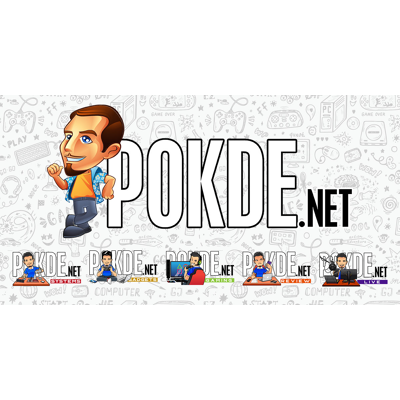 Overview
The HUAWEI MateBook D 15 is HUAWEI's answer to all the affordable AMD-powered thin-and-light notebooks, with a pretty small footprint for a 15.6" laptop and a sweet 1.62 kg weight that would put smaller laptops to shame. And of course, HUAWEI threw in HUAWEI Share, making it a great choice for those using HUAWEI smartphones. The affordable price should seal the deal for most people, but is it for you?
Positives
+ Nice solid build quality
+ 1.62kg for a 15.6" machine is very portable
+ Slim bezels make for a tiny footprint
+ USB-C charger is versatile and supports several charging standards
+ Good performance across the board
+ Great trackpad with plenty of room to work with
+ HUAWEI Share is a godsent if you use a HUAWEI smartphone
+ Reasonably affordable for the features offered
Negatives
- All-metal chassis can get pretty toasty
- Positioning the webcam in the keyboard doesn't offer the most flattering of angles
- Display could be better
- Charger could do with a ground connection
- Too many USB 2.0 ports for a 2020 laptop
The HUAWEI MateBook series come with a very enticing calling card: HUAWEI Share. It's only available on HUAWEI smartphones and HUAWEI's laptops, but previous HUAWEI laptops we looked at were relatively pricey, positioning them out of the average laptop users' reach. But the HUAWEI MateBook D 15 is in a relatively affordable price segment, which makes it a lot more accessible as a companion to HUAWEI and HONOR's smartphones.
Unboxing
Unlike their smartphone packaging, HUAWEI seems to pay little attention to the packaging here. It's a pretty standard brown cardboard box with white prints.
The contents are pretty spartan, with the laptop, a USB-C charger and a Quick Start guide. HUAWEI used a simple wrapper to protect the laptop itself and it is suspended by large foam blocks in the box. Simple yet effective.
No frills
It's a pretty unassuming looking laptop, with vast expanse of bare sandblasted aluminium. The HUAWEI logo is smack dab in the center, and fortunately HUAWEI is using their new branding here instead of the rather classic looking "flower" emblem.
Meanwhile over on the bottom we get yet another vast expanse of bright silver aluminium, with some strategically positioned vents for the speakers and the intakes.
Slim bezels surround the screen, and since there's no need to make room for a webcam on the bezels, it cuts pretty close to the actual display panel itself. Meanwhile the keyboard is a contrasty black with bright, brushed aluminium palm rests all around. The touchpad is probably the biggest I have seen thus far, especially in a laptop of this segment.
Specifications
CPU
AMD Ryzen 5 3500U @ 2.1 GHz (up to 3.7 GHz Boost), 4C/8T, 15W TDP, 12nm FinFET
RAM
8GB DDR4 2400 MHz, dual-channel (soldered, non-upgradeable)
GPU
AMD Radeon Vega 8 Graphics
Storage
256GB Samsung PM981 PCIe 3.0 x4 NVMe SSD
1TB Seagate ST1000LM035 2.5″ SATA 6 Gbps HDD
Software
Microsoft Windows 10 Home
AMD Radeon Software Adrenalin 19.10.30.14
Display Manager
PC Manager
Connectivity
Realtek 8822CE WiFi 802.11ac, 2×2 MIMO
Bluetooth 5.0
1 x USB 3.0
1 x USB-C (USB 2.0)
2 x USB 2.0
Display
15.6″ FHD (1920 x 1080) AUO B156HAN02.8 IPS panel, 60 Hz refresh rate, 250-nit brightness
1 x HDMI
Audio
2 x 2W stereo speaker
1 x combo jack
Power
65W USB-C power adapter
42 WHr Li-ion battery
Dimensions
357.8 x 229.9 x 16.9 mm
Weight
1.62 kg
Performance
In terms of hardware, there really isn't much that's lacking from the HUAWEI MateBook D 15. The RAM might be slightly limited with just 7GB of usable RAM (1GB is reserved for the Radeon Vega graphics) but aside from that, it's pretty solid.
HUAWEI adopts a pretty old yet flexible storage configuration with the HUAWEI MateBook D 15. Unlike the recent crop of laptops we reviewed, the HUAWEI MateBook D 15 comes with room for a 2.5″ drive, and they actually filled it up with a 1TB Seagate hard drive. Performance is as you would expect of a standard 2.5″ 5400 RPM drive, but if you have a need for speed, the 256GB Samsung PM981 should satisfy you.
CPU performance is interesting. HUAWEI has apparently managed to optimize the AMD Ryzen 5 3500U in the HUAWEI MateBook D 15 to deliver slightly better performance than the other laptop we have tested with the same chipset.
GPU performance is also pretty interesting, with the HUAWEI MateBook D 15 coming out on top of its peer packing the Ryzen 5 3500U too. You would also be enjoying better graphics chops than what Intel has to offer, and even better than the discrete NVIDIA MX230 graphics. It's definitely a great option if you are looking for a laptop for light gaming.
Thermals are decent, with the Ryzen 5 3500U heating up to around 81°C after a 3DMark run, but the all-aluminium chassis does get noticeably toasty. Using it on your lap may not be a comfortable experience, nor a healthy one. There's also no mechanism to raise the bottom of the HUAWEI MateBook D 15 off your lap, so you have full contact with the bottom panel, thus transferring more heat to your thighs.
Battery life is good too, with it clock 4 hours 4 minutes in PCMark's Modern Office run. It's a pretty good run, considering that the screen was at full brightness. The screen doesn't really go all that bright in the first place, so you would be looking at it quite often at maximum brightness in well-lit places. Four hours is actually pretty good for a 15.6″ laptop with this level of performance, and since the charger is so compact, you can easily chuck it in your backpack without being weighed down by it.
User Experience
For a 15.6″ laptop, the HUAWEI MateBook D 15 is really quite light at 1.62 kg. And with the fantastically narrow bezels around the screen, its a remarkably portable package, especially for one with such a large display.
Ideal for catching up on K-drama?
While the display lends itself to being a very nice, portable package, the panel itself isn't exactly ideal for color sensitive work. With it capable of displaying less than 60% of the sRGB gamut, you would probably want to look elsewhere if you want to really dial in the colors in your footage. With that said, you would be perfectly fine if you only want to do some basic adjustments to your photos. Media consumption is unhindered, although for those who are accustomed to the vivid colors of AMOLED displays, the colors are indeed noticeably dull. The HUAWEI MateBook D 15's display brightness might be a problem too if you often work in brightly lit places or areas with strong backlighting as it peaks out at just 245.68 nits, according to our measurements. The display is surprisingly well calibrated though, with a whitepoint of 6437K, pretty damn close to the 6500K standard.
Audio is solely powered by the two downward firing speakers on the underside of the laptop. Quite a shame, considering there's plenty of space beside the keyboard for two more speakers. They go very loud, but you won't be getting any bass from them. Good for the random K-drama or YouTube vlog. And of course, as with all downward firing speakers, you will only be getting the best experience if you put it on a solid hard surface. So yes, you don't enjoy the best experience if you are using it on your lap.
Keyboard is OK, but that trackpad tho
Speaking of the keyboard, there's a hidden piece of hardware: the popup webcam. It's great for those who are worried about privacy as you can just push it in when you aren't using it, but this position is not exactly ideal as it does capture a very unflattering angle. Well, I guess some sacrifices had to be made for the thin bezels around the display. The keyboard itself offers decent tactility, but the short travel distance does leave me wanting for more. HUAWEI's configuration of the function keys above the number row is rather unique too, with a Fn lock function instead of holding down the Fn key to use the hotkeys. Not exactly ideal because while it meant that I don't have to stretch my hand to hold the Fn key to use the hotkeys, it meant that I have to tap the Fn key quite frequently to switch between hotkey and function key mode.
The trackpad on the HUAWEI MateBook D 15 is actually pretty nice, as its way larger than what I am used to from other laptops. It's also centered, which is my preferred location. During my Chinese New Year holidays I was using it all the time because I decided not to bring my mouse back, and luckily it didn't disappoint me. It was pretty accurate and small movements were tracked precisely too. One of the best trackpads I have used this year, and did I mention it's size? Yes, size definitely matters when it comes to trackpads.
Way too much USB 2.0 for a 2020 laptop
To better work alongside their slew of smartphones, the HUAWEI MateBook D 15 comes with a 65W USB-C charger that also delivers a nice selection of voltage-amperage combinations that includes the QC 3.0-compliant 18W charging. I do wish HUAWEI designed the charger with an earth connection though, as the laptop gets charged with static when it connected to the wall. The USB-C port itself is far from ideal too, as it only supports USB 2.0 speeds, and has no support for display output or any other goodies that USB-C supports. Beside the charging port is a tiny charging LED, the USB 3.0 port and full-sized HDMI port. Unfortunately, this is the only USB 3.0 port you get.
The other side is home to two USB 2.0 ports and a 3.5mm headphone jack. This is quite disappointing as we now have three USB 2.0 ports on this 2020 machine. There's also no built in SD card reader, which might be a bummer for those of you who intend to use it for some basic image editing. I do believe that HUAWEI doesn't really intend this laptop for media editing anyways, so I can look past that. But only ONE USB 3.0 port and THREE USB 2.0 ports isn't exactly something I can simply overlook.
But wait, there's more!
One of the highlights of getting a HUAWEI laptop would definitely be the HUAWEI Share feature. This allows you to send files wirelessly from your HUAWEI/HONOR smartphone to the HUAWEI MateBook D 15 by simply tapping the device against the HUAWEI Share NFC tag on the laptop. It's a really nifty feature, and now with HUAWEI adding the Multi-Screen Collaboration feature, it's even more functional as you can now use your smartphone from the laptop. The only thing I wish the HUAWEI MateBook D 15 had was a touchscreen, so using the phone on the laptop could be more intuitive.
You would definitely benefit from HUAWEI's integration of the software on both the smartphone and laptop, as both devices will also share their clipboards when synchronized. It's a great feature and definitely helps when working on multiple apps. There's one missing feature though: recording your laptop's screen and transferring it your phone. That feature is apparently only offered on HUAWEI's Intel laptops. But then again, that's a pretty niche feature I can live without.
Verdict: Not for heavy users
The HUAWEI MateBook D 15's HUAWEI Share feature is definitely a major selling point if you are using a HUAWEI smartphone, as it virtually eliminates the need for cables for transferring files between your phone and your laptop, which is something I do on a daily basis. If you don't own a HUAWEI smartphone, it is still a pretty compelling package as its very portable for a 15.6″ laptop, although there are some drawbacks like non-upgradeable RAM, poor selection of I/O ports and a pretty basic display. For RM2499, it is pretty affordable, and it is almost possible to forgive some of the shortcomings, especially if you aren't a heavy user. I would recommend the HUAWEI MateBook D 15 for students as its relatively inexpensive and definitely capable of some casual gaming, and if they use a HUAWEI smartphone, it makes their daily tasks even more convenient because students have a terrible habit of making groups in Whatsapp for discussions. Yes, you know who you are.
Our thanks to HUAWEI Malaysia for sending us the HUAWEI MateBook D 15 for review.