Review
HUAWEI MateBook 14 Review – Good Start, Great Value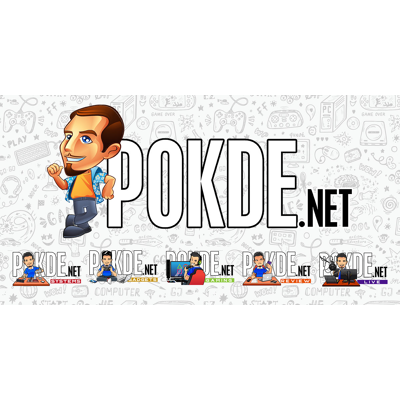 Overview
Powered by the AMD Ryzen 7 4800H, the HUAWEI MateBook 14 is aimed at value-centric consumers looking for an ultraportable laptop with great performance. Is it worth your money? Let's find out.
Positives
+ Good build quality
+ CPU performs well
+ RAM and storage configuration is perfect to start off with
+ 2K display is visually attractive
+ Touchscreen support
+ Easy to bring around
+ Good battery life
Negatives
- Reflective display makes it a bit annoying to use outdoors
- Could use more ports
- Speakers are decent at best
- Lacks discrete GPU
Unboxing the HUAWEI MateBook 14
Unlike our other laptop reviews, we actually produced a HUAWEI MateBook 14 review video earlier, which you can watch right above here. If you'd like to read about it instead, then continue downwards. With every purchase of the HUAWEI MateBook 14 laptop, you're expected to find the following items inside the box:
65W power adapter
USB-C cable
User guide and warranty
The HUAWEI MateBook 14 laptop itself
Appearance
The HUAWEI MateBook 14 is an ultraportable productivity laptop. This is why the lid has a simplistic design with only the HUAWEI text present. It has a more matte finish so it doesn't attract fingerprints much. You can get a good feel of metal build here, and it's pretty good. For our review unit, we received the Space Gray colour option.
Open up the lid and you'll get a good view of its 14-inch 2K IPS display with slim bezels around. The thickest bezel is on the bottom, where the HUAWEI name can be seen. The webcam is not located on the top bezel, as it's located on the keyboard above "7" key, in between F6 and F7. Just press it and it will pop up. The buttons on the keyboard are rather large and reminds me of something from a MacBook. Surprisingly, the trackpad is rather large. The power button is located above the Delete key.
On the left side, you have a USB-C port, a 3.5mm combo audio jack, and a HDMI port. On the right, you have two USB-A ports. There's nothing on the rear but it's worth noting when you have the lid opened, the bottom of the laptop is given a bit of a lift, most likely for ergonomics and improved airflow.
Moving to the bottom of the HUAWEI MateBook 14 laptop, you can find a long air vent, two long rubberized stands with the top one being taller than the bottom, two speaker grilles, product stickers, and about 10 exposed screws. There may be a hidden screw behind one of the product stickers and when all of them are removed, you get access to its internals.
Overall, the HUAWEI MateBook 14 laptop has a simple, yet elegant look. It's clearly catered to those looking to do work / studies on it but do not want a heavy machine to lug around. The build quality is pretty solid as the build is made up mostly of metal, with the only non-metal part being the hinges and side covers. I personally wished it had a wide variety of colour options but it's not a dealbreaker.
Specifications
CPU
AMD Ryzen 7 4800H @ 2.3 GHz (up to 4.2 GHz Boost), 8C/16T, 7nm FinFET, 45W TDP
RAM
16GB (2 x 8GB) 2666 MHz DDR4
GPU
AMD Radeon Graphics
Storage
512GB PCIe NVMe SSD (WD PC SN730)
Software
Microsoft Windows 10 Home
Connectivity

Wireless
802.11ac Wi-Fi
Bluetooth 5.0
Wired
1 x RJ45 LAN
2 x USB 3.2 Gen1 Type-A
1 x USB 3.2 Type-C
1 x HDMI 1.4b

Display
14″ (2160 x 1440) 60Hz IPS display with touchscreen support, 185 PPI
Audio
2 x speakers
4 x digital microphones
1 x 3.5mm combo audio jack
Power
65W power adapter
56 WHr Li-polymer battery
Dimensions
307.5 x 223.8 x 15.9 mm
Weight
1.49 kg
Performance
Starting off with CrystalDiskMark, the storage drive in the HUAWEI MateBook 14 performed pretty well. It should be more than enough for most people so you can expect fast boot ups and minimal loading times, if any. In case you're wondering, it is the WD PC SN730 SSD.
On Cinebench R15, the HUAWEI MateBook 14 performed admirably with the AMD Ryzen 7 4800H essentially performing on par with Intel's 10th Gen i7-series but also scoring the highest in tems of multi-core performance.
As for Cinebench R20, it may not have the highest but the score is excellent nonetheless. It would be a shame for Intel if it managed to beat an Intel Core i9, and the only CPU that beat its single score by a noticeable amount is the 11th Gen Intel CPU.
On Unigine SuperPosition's 4K Optimized benchmark, it could only obtain a rather low score but this is understandable as this test is GPU-reliant. You will need a decent discrete GPU to score above 1,000 here.
The same can be said with 3DMark's Time Spy benchmark, with the HUAWEI MateBook 14 scoring low due to a lack of a discrete GPU. Even something as simple as NVIDIA's GeForce MX-series GPU would elevate the score.
In PCMark, you can see that the HUAWEI MateBook 14 makes for a good all-rounded laptop here. It's no surprise that digital content creation is the lowest here as it needs more firepower. It would make for an excellent laptop for light gaming, work, and studies, that's for sure.
We were curious as to whether you can play any games on it at all so we tested two of the most popular games that are relatively easy to run; DotA 2 and Valorant. I'm surprised that Valorant can run at a smooth 60FPS for the most part but for DotA, you will need to lower down the graphics settings to get a more palatable experience. You can also drop down the game resolution, as we ran the game in its native 2K resolution.
Lastly, we have PCMark's Modern Office endurance test which tests for battery life for productivity-based tasks. The battery life is pretty good as it lasted 8 hours and 34 minutes (514 minutes) before it died out. It may not have the longest battery life for a laptop of this kind, but it's definitely more than enough within practical reasons.
Looking for another HUAWEI laptop? Check out our review of the HUAWEI MateBook X Pro by clicking right here.
User Experience
The HUAWEI MateBook 14 laptop is quite an interesting machine. For starters, it's powered by the AMD Ryzen 7 4800H CPU and it's an ultraportable productivity laptop. It's worth noting that it tends to run quietly, and thermals are good for the most part. I can understand that a lot of consumers may be wary and stick to something they're familiar with, like Intel, but if you're looking to make the most out of your money, this is a great choice.
On the memory side, it has a 512GB NVMe PCIe SSD and 16GB DDR4 2666MHz RAM (8GB x 2). Personally, I feel like this is the perfect amount for an ultraportable productivity laptop in this day and age. The only complaint I foresee is whether 512GB is enough for you, so you might want to get a higher capacity but looking at what you're getting, it's hard to complain.
As for the display, the 14-inch display is great. You get good viewing angles and vibrant colours with it. Furthermore,you get touchscreen support, which makes it that much more attractive. The 3:2 aspect ratio helps as you get more vertical space so you can see more. It does use a 2K display so it's a step up from Full HD, and I feel is a reasonable step up as 4K can be a little too much still. One downside here is that the display is reflective so while it isn't dim, it can be a pain if you're using this outdoors.
The HUAWEI MateBook 14 is a little short on ports in my opinion but it definitely does it better than other, similar laptops. You have a USB Type-C port which is also used to charge the laptop, an HDMI port, a 3.5mm combo audio jack, and two USB Type-A ports. This is still okay given the fact that the MacBook Air only has a single USB-C port.
As for the keyboard, we have a backlit chiclet keyboard with no Numpad. It's a decent enough experience with short travel distance and large key size so it's easy to press. It's just a little mushy for my liking but this is rather subjective. The trackpad works fine and is rather wide, but nothing much to say about it. You're better off using your own mouse.
In the sound department, you have the Nahimic software where you can optimize your listening experience on speakers and with your headset. It doesn't improve the audio experience by a huge margin, but you can tailor your experience to your liking, which is great.
As for the speakers themselves, it's loud and decent but there's nothing to shout out about. It has more emphasis on the highs, so don't expect bass here. For the best listening experience, it's best to use your favourite pair of headphones or external speakers.
If you're looking for something more premium, check out our review of the ASUS ROG Zephyrus by clicking right here.
HUAWEI MateBook 14 Verdict
The HUAWEI MateBook 14 is an excellent ultraportable productivity laptop. It has good build quality, the CPU performs well, the RAM and storage configuration is perfect to start off with, the 2K display is appealing especially with touchscreen support, it's easy to bring around, and the battery life is good.
Sure, the reflective display makes it a bit annoying to use outdoors, it could use more ports, the speakers are decent at best, and it lacks a discrete GPU, but for the price of RM4,399, it's hard to complain. If you're looking at something like the XPS 13, the price is higher than this. Realistically, most people would be uncertain to buy this just because of the Ryzen CPU but if you're willing to take that leap, it will not disappoint you. It's not perfect, but it's still pretty damn good.
At the end of our HUAWEI MateBook 14 review, I award this laptop with our Silver Pokdeward.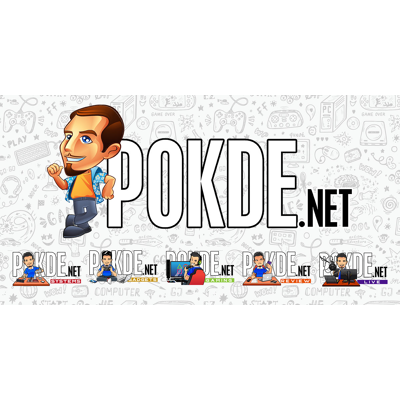 Big thanks to HUAWEI Malaysia for letting us use this laptop for the purpose of this review.