Review
HUAWEI MateBook X Pro (2020) Review — the result of lofty ambitions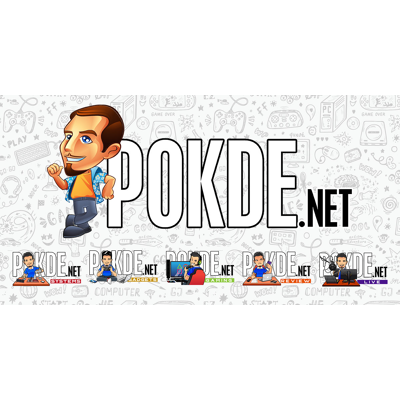 Overview
HUAWEI throws down the gauntlet in the premium ultraportable segment with the flagship HUAWEI MateBook X Pro, with a premium design and great specifications accompanied by a suitably premium price tag. Is this the premium laptop to get?
Positives
+ Emerald Green finish is refreshing in a sea of monochrome laptops
+ High screen-to-body ratio makes for a very small footprint for a 13.9" laptop
+ Light and compact
+ The PCIe NVMe storage here is really nippy
+ Excellent battery life
+ The screen here is a spectacular specimen of a display
+ Keyboard offers nice tactile feedback
+ Inclusion of USB-A port is a godsend
Negatives
- Runs hot and throttles hard
- Surface temperatures are quite unacceptable
- Trackpad's palm rejection is non-existent and doesn't work well with two fingers
- Premium price tag is not doing it any favors
For a smartphone manufacturer, HUAWEI is definitely pushing pretty hard on the laptop front as well. While their laptops feature one main advantage which is the HUAWEI Share feature that allows them to sync easily with supported HUAWEI and HONOR smartphones, that didn't stop them from putting out some really impressive looking laptops. The HUAWEI MateBook X Pro is one of them.
This is the latest iteration of the HUAWEI MateBook X Pro, with the earlier models offered with the 8th Gen Intel Core processors. This time around we get the 10th Gen Intel Core processors. While the hardware has changed under the hood, on the outside, it is still just as thin and light. It also touts a 3:2 aspect ratio for its display, setting it apart from the average 14″ laptop in the market. But is the HUAWEI MateBook X Pro (2020) any good? Well, read on to find out.
Unboxing
HUAWEI went with a rather interesting combination for the packaging. You get a brown cardboard box on the outside, but inside comes the laptop in a premium white box. We have already done an unboxing video of the HUAWEI MateBook X Pro (2020), but if you want a closer look at the items you get in the box, you can check out the image below.
Our package here is short of the MateDock 2 dongle which is a hub to expand a USB-C port into HDMI, VGA, USB-C and USB-A ports, as well as some documentation. The charger here outputs 65W via USB-PD to the laptop, but you can also use it to charge your smartphones via USB-C, letting you carry just one power adapter for both your laptop and smartphone during your travels. Pretty nifty.
Appearance
We received the Emerald Green variant of the HUAWEI MateBook X Pro. It's a pretty subtle shade of green, and you might even mistake it for a dark blue hue at a glance. Gone is the HUAWEI flower emblem, as HUAWEI has decided to adopt a more minimal-looking text-only logo on the lid. I do like it, as it looks quite a bit more premium than its predecessors.
Lifting the lid, you can see that the HUAWEI MateBook X Pro (2020) sports very minimal bezels. HUAWEI claims a screen-to-body ratio of 91%, which isn't too hard to believe one you look at this. HUAWEI went with a very minimalistic design, opting for smooth sandblasted metal all over, befitting its status as a premium ultraportable laptop. The screen is covered with a sheet of glass, and support touch input too, which is a nice touch.
One issue I have with this design is that there aren't any rubber protection to prevent the glass from directly contacting the metal palm rests. That might lead to scratches on the display when particles gets trapped between the glass and palm rest, as there's no gap between the glass and metal body. On the plus side, HUAWEI used magnets to allow for a solid closing experience, with a nice "tap" sound when you close the lid. They also tuned the resistance of the hinge to allow you to easily open the laptop with one hand, and yet doesn't flop around when in use. Great job here.
Over on the bottom we get no vents, unlike most mainstream laptops. HUAWEI went with a rather unique cooling design which we will get into later. There's a NOT FOR SALE sticker on the bottom of our unit, as it is a review sample after all. You can also see the Windows and NVIDIA stickers placed on an easily removable sticker, just in case you want a cleaner looking laptop.
HUAWEI MateBook X Pro Specifications
CPU
Intel Core i7-10510U @ 1.8 GHz (up to 4.9 GHz Boost), 4C/8T, 15W TDP, 14nm
RAM
16GB LPDDR3-2133, dual-channel (on-board)
GPU
Intel UHD Graphics
NVIDIA GeForce MX 250 2GB GDDR5
Storage
1TB Samsung PM981a 3.0 x4 NVMe SSD
Software
Microsoft Windows 10 Home
GeForce Game Ready Driver 441.20
PC Manager
Connectivity
Intel Wireless-AC 9560 (2×2 WiFi 5 up to 1.73 Gbps)
Bluetooth 5.0
1 x USB-C (Thunderbolt 3, DisplayPort, charging)
1 x USB-C (USB 3.1, DisplayPort, charging)
1 x USB 3.0 (5 Gbps)
Display
13.9″ 3K (3000 x 2000) LTPS panel, JDI LPM139M422, 100% sRGB, 450-nit brightness
USB-C supports DisplayPort Alt Mode
Audio
Quad speaker
Quad microphone
1 x 3.5mm combo jack
Power
65W power adapter, USB-PD support
56 WHr Li-Po battery
Dimensions
304 x 217 x 14.6 mm
Weight
1.33 kg
Performance
Synthetic Benchmarks
The SSD in the HUAWEI MateBook X Pro serves up some really impressive numbers, with it being the OEM-variant of the pretty impressive Samsung 970 EVO Plus SSDs which are among the fastest PCIe 3.0 x4 SSDs you can find in the market. There's also 1TB of it, so you aren't going to run out of space any time soon. The partitioning is really dumb though, with the C: drive limited to just 80GB, and the remainder in the D: partition. I have no idea why are they doing this, but it's really annoying as you will have to consciously set every program to install in the D: drive or else you will fill up the C: drive before you finish installing your software.
CPU performance is a pretty curious case, as the HUAWEI MateBook X Pro (2020) does show some impressive single-core performance, but multi-core performance is very poor even when compared to the last-gen Intel Core i5-8265U.
With a GeForce MX250 under the hood, you can pull off some light gaming, or use the CUDA acceleration for video editing. However as you will see, you will not be able to enjoy the hardware much at all, as thermal throttling will kick the CPU down to really low clocks.
PCMark's benchmark corroborates this information too, with the score for the Digital Content Creation section of the benchmark being substantially lower than the Productivity and Essential scores. Productivity and Essential tests are relatively lightweight, and thus do not tax the CPU as much. Once you put a heavy load, you will see temps spike up quite a bit.
Thermals Performance
Even without a GPU adding heat to the system, the HUAWEI MateBook X Pro's cooling system is incapable of properly taming the Intel Core i7-10510U's heat output. In Cinebench R20, the temperatures quickly rose to 90°C and stayed there for a few seconds. Only when the power draw dropped to around 15W did the temperatures look more reasonable at around 72°C. At this point, clocks were hovering around 2.3 GHz.
As the power draw went even further down to around 12W which is where it stayed until the end of the Cinebench run, clocks were pretty low at around 2 GHz. After the multi-core run was over, single-core load allowed clocks to rise while the power draw remained the same, but we definitely never saw anything in excess of 4.0 GHz with temperatures in the mid-80s.
Interestingly, the GPU's heat output handled pretty well. With the GPU running at full tilt in 3DMark, we are seeing maximum temps of 77°C. The CPU has several spikes beyond 90°C, but they quickly drop down as the load isn't taxing the CPU continuously. After the run, the bottom side heats up to an uncomfortable 42°C, while the keyboard gets quite toasty with 44.3°C measured in the center. If you are going to run any taxing tasks on the HUAWEI MateBook X Pro (2020), make sure to not have it on your lap.
Don't get me wrong, going by Intel's definition of bursty workloads, I do think that HUAWEI definitely meets the cut with the HUAWEI MateBook X Pro. So if you are planning to use it for photo editing or gaming, performance would still be rather acceptable, as long as you don't use it on your lap. But if you are looking at sustained workloads like video rendering, then you will run into the limitations of the rather unique cooling system in this laptop.
Part of the reason why the HUAWEI MateBook X Pro runs so hot is because of this rather unconventional cooling system. Instead of forcing air through a fin stack, HUAWEI instead went with an elaborate system that pulls air in from the left vent, allow the air to wick away the heat from the network of heatpipes, before exiting the chassis through the fan. This is the first time I have seen such a unique cooling apparatus, but sadly it isn't all that interesting because it doesn't perform that well in practice.
While the surface area seems pretty significant, a simple heatsink would probably have worked better, while also making it easier to upgrade the one and only component that can be replaced: the SSD. The SSD is currently quite inaccessible with this huge cooling system running all over it, and you can see it sticking out from the left corner.
Battery Life
With the screen brightness dialed down to 200 nits and the power mode set to Better Battery Life, the HUAWEI MateBook X Pro (2020) ran the PCMark Productivity battery life test for 10 hours and 20 minutes before shutting down. That's one of the best showings we have seen, thanks to a rather large 56 WHr battery crammed into the sleek chassis here. Plugging it the the charger refills the tank by 42% in just 30 minutes, which is pretty good considering the battery life offered.
User Experience
One of the main attraction of the HUAWEI MateBook X Pro is its high resolution display. It's an excellent specimen, with higher-than-average brightness and gamut coverage. The taller-than-usual aspect ratio also allows for more usable screen area, and the 91% screen-to-body ratio helps in that. HUAWEI built the HUAWEI MateBook X Pro with very narrow bezels around the screen, allowing for a larger screen in a smaller footprint than conventional laptops.
The JDI LPM139M422A display here is very bright, measuring in at 480.10 nits, with a default whitepoint of 6944K. It offers 95.9% sRGB, 68.4% DCI-P3 and 66.2% Adobe RGB gamut coverage, respectively. Professionals can definitely take advantage of this display when editing photos on the go.
Part of the reason why HUAWEI managed to achieve such a high screen-to-body ratio was the way they hid the webcam in the keyboard instead of putting it in the bezel above the screen. While it bodes well for privacy as you can hide it away when you don't need it, the angle isn't exactly ideal.
The rest of the keyboard is pretty interesting too. There's little travel, but the keyboard offers a very nice tactility that I enjoyed. On the other hand, the trackpad is really finicky, with poor palm rejection and a tendency to totally fail when you try to put a finger on the clicker and one to navigate around. It's made of glass though, so you aren't losing out in terms of premiumness, just usability. Hopefully driver updates will improve the experience of the trackpad. You can choose to ignore the trackpad though as the HUAWEI MateBook X Pro (2020) also sports a touchscreen.
For sound, you get a quad-speaker configuration that allows the HUAWEI MateBook X Pro to deliver some nice sounds with the down-firing speakers handling the low frequencies while the speakers which flank the keyboard deliver the highs directly to your ears. The system works quite well with plenty of details, although bass was still a bit lacking. Usually bigger speakers are more capable of pumping out the bass tunes, and given the size of the HUAWEI MateBook X Pro, you might be inclined to forgive its shortcomings in that area.
While the HUAWEI MateBook X Pro (2020) is a rather compact device, HUAWEI managed to cram in quite a few ports. You get two USB-C ports on the left, with both of them supporting DisplayPort Alt Mode, USB-PD charging and USB 3.1 speeds. One of them even supports Thunderbolt 3, so you can connect high-speed peripherals too, including external GPUs. Meanwhile over on the right flank you get a USB-A port, just so you can use older USB peripherals without having to whip out the MateDock 2 dongle. I really like this design decision, and I believe more ultra-portables should go down this route instead of forcing you to use dongles and adapters with only USB-C ports. I do wish HUAWEI offered a SD card slot though, as that would make it a lot more convenient to use for photo editing, especially when you have such a splendid screen here on the HUAWEI MateBook X Pro.
And of course as part of the HUAWEI ecosystem, the HUAWEI MateBook X Pro comes with HUAWEI Share. It allows you to synchronize your HUAWEI or HONOR smartphone with the laptop in a single tap, enabling seamless file transfers or even multi-screen collaboration. It's a pretty cool feature but one which you will need to have a HUAWEI smartphone with NFC to take advantage of.
Conclusion
HUAWEI got a lot of things right with the HUAWEI MateBook X Pro (2020). A premium build, excellent display, long battery life and good audio are definitely some of the things that you would expect in a laptop that costs a cool RM7999. However with a poor cooling system, you aren't exactly able to enjoy the full brunt of the performance that the hardware in the HUAWEI MateBook X Pro packs. Which is quite unfortunate considering that you are paying quite a lot for it.
Aside from the cooling, there's also the rather wonky trackpad. Sure, there's a touchscreen, but a touchscreen isn't exactly a part of the usual laptop user experience. It's also somewhat inconvenient to move your hand up from the keyboard to touch the screen. Perhaps if HUAWEI is planning a refresh of the HUAWEI MateBook X Pro (2020) down the line, this is what I would recommend: drop the fancy (but ineffective) cooling and go with a standard heatpipe-to-fin array cooling system, lose the touchscreen and put in a better trackpad. And while we are at that, maybe give us an AMD Ryzen 4000 version?
If you are willing to overlook the pitfalls of the HUAWEI MateBook X Pro (2020), you can get it now with a set of free gifts worth RM1954.50, consisting of the HUAWEI Bluetooth Mouse, HUAWEI Backpack, HUAWEI Sound X speaker and HUAWEI Band 4 smartband via the following link:
HUAWEI MateBook X Pro on HUAWEI's Official Online Store
Our thanks to HUAWEI Malaysia for sending us the HUAWEI MateBook X Pro for review.