ASRock BFB lets you overclock non-K Intel CPUs on non-Z motherboards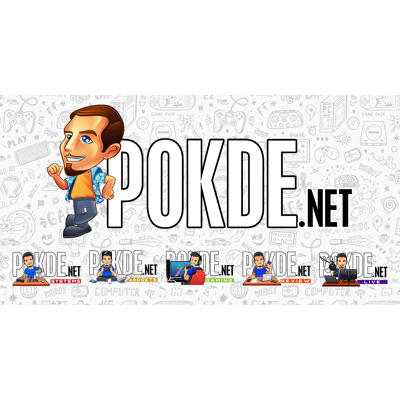 Overclocking on Intel's platform has been limited to unlocked K-SKUs and Intel Z-series motherboards since the 2nd Gen Intel Core processors. With that said, ASRock has repeatedly found loopholes to enable overclocking the non-K-SKUs, and this time they are even offering it on their B-series Intel motherboards. ASRock calls this their Base Frequency Boost (BFB) technology.
From what we can understand from the rather sparse information, the ASRock BFB feature will be increasing the power limits of the locked processors, allowing you to get up to a 1.1 GHz bump in clocks. All Intel processors sport a power limit that forces the clocks down to conform with the TDP limits. That limit might be removed with ASRock BFB, to allow the CPU to boost indefinitely at the higher clock speeds, as long as your cooling system can manage it.
ASRock will be supporting the locked variants 9th Gen and 10th Gen Intel Core processors, on their respective motherboard platforms. For the 9th Gen Intel Core processors, selected ASRock Z390 and B365 motherboards will offer the support. Meanwhile with the 10th Gen Intel Core platform, selected Z490, H470 and B460 motherboards will support this feature. You can check out the list of supported motherboards below:
ASRock BFB Motherboards
9th Gen Intel Core (Z390/B365)
10th Gen Intel Core (Z490/H470/B460)
Z390 Pro4
B365 Phantom Gaming 4
B365 Pro4
B365 Phantom Gaming4
B365M Pro4
B365M-ITX/ac
Z490 Extreme4
Z490 Steel Legend
Z490 Phantom Gaming 4
Z490 Phantom Gaming 4/2.5G
Z490 Phantom Gaming 4/ac
Z490 Phantom Gaming 4/ax
Z490 Phantom Gaming-ITX/TB3
Z490 Pro4
Z490M Pro4
Z490M-ITX/ac
H470 Steel Legend
H470 Phantom Gaming 4
H470M Pro4
H470M-ITX/ac
B460 Steel Legend
B460 Phantom Gaming 4
B460 Pro 4
B460M Pro4
B460M Steel Legend
B460M-HDV
B460M-ITX/ac
Some of the listed motherboards come with a BIOS update listed to support the ASRock Base Frequency Boost feature. This feature should be quite interesting for gamers who want to get more performance without shelling out for a K-SKU processor. The listed ASRock motherboards should be a pretty good choice for those who still want to stick to Intel yet want to enjoy a bit more performance from their locked processors.
AMD has allowed overclocking on the entire Ryzen product stack, as well as on the X-series and B-series motherboards, so ASRock's Base Frequency Boost should allow Intel's platform to compete on similar footing, especially since there are no unlocked 10th Gen Intel Core i3 parts to compete with AMD's Ryzen 3 3100 and Ryzen 3 3300X now.
Usually, these OEM-specific features will be frowned upon by Intel, although I am not so sure if Intel will take action against this. I mean, it does give Intel a hand in competing against AMD's offerings…
Pokdepinion: ASRock is really brave when it comes to defying Intel, but I do wonder why isn't this feature added to their flagship boards like the Taichi too.