Review
Marvel's Spider-Man Miles Morales Review – Worth The Money But It's A Little Short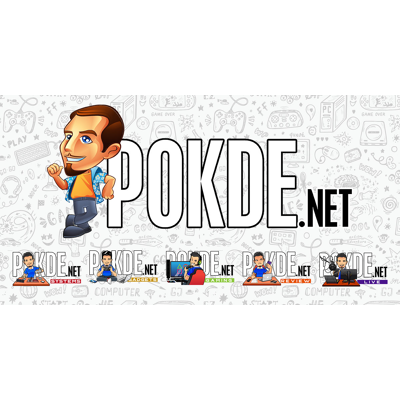 Overview
Marvel's Spider-Man Miles Morales takes place after the events of the previous game, this time with players using Miles Morales as the web-slinger rather than Peter Parker. Is it worth your money? Let's find out.
Positives
+ Breathtaking visuals, even on the PS4
+ Fun open world experience
+ Can go through the game at your own pace
+ Enthralling storyline
+ Loading speed on the base model PS4 is fast
+ Combat system is still as enjoyable as ever
+ Stealth is a viable alternative to direct fights
Negatives
- The game is rather short
- Combat can get overwhelming when there's a crowd
- Unlike on PS5, there is still loading times on PS4 version
- Not much new compared to its predecessor
What is Marvel's Spider-Man Miles Morales About?
Marvel's Spider-Man Miles Morales takes place a year after the previous game, where Miles Morales has trained under Peter Parker as a new Spider-Man. However, Miles is still rather green compared to Peter. After successfully stopping Rhino during a horrendous prison transfer, Peter informs Miles that he will be going abroad as Mary Jane Watson's photographer to cover the civil war in Symkaria.
This unfortunately means that Miles is New York's only Spider-Man for the time being, which he also has to juggle along with his mother, Rio Morales's campaign for City Council. At the same time, a new threat to New York City, and possibly the world, is looming as a gang war between the Roxxon Energy Corporation and a criminal army known simply as The Underground.
Can Miles Morales fill in Peter's shoes as the only Spider-Man around? Or will he find his own way to save the world? One thing's for sure, what lies ahead of him is certainly something far bigger than he, or anyone else, could ever imagine. It's worth noting that while it can technically count as a sequel since it takes place after the events of the first game, it's more of an expansion given the length.
Just As Fun, Not As Many Things To Do
For the most part, Spider-Man Miles Morales feels just like the original game. You go around New York as the web-slinger, take on missions, and save some people in the process. If you're on the PS5, you should be able to enjoy some performance boosts like faster loading speeds, better graphics, and even 60FPS gaming.
As I am still on the base model PS4 however, it feels essentially identical to the previous game. What I can definitely point out is that the loading speed is definitely more than reasonable given the scale of the game. It takes less than 10 seconds to startup a game and whenever there is a loading screen while in-game (such as after a game over), it's only 3 to 5 seconds. That's amazing compared to what I experience in games like Days Gone and Kingdoms of Amalur: Re-Reckoning, which can take a minute or more.
The open world environment that you get here is essentially a snowed up version of New York, which is rather large. However, given how fast you can travel around, it can feel a little small. If you get tired of swinging around, you can always go to a train station for fast travel.
As for what is there to do in the game, you have options. There is the main missions which progresses through the story and give you a chunk of experience points. Then you have side missions which are available through the "Friendly Neighborhood Spider-Man App". These quests will have you doing tasks for various New York citizens, like rescuing a cat and recovering stolen goods. At times when you swing around New York, you'll get crime alerts nearby like robberies, illegal dealings, and more which you can also help take care of.
Apart from that, you have collectibles, where you have to collect various items scattered New York that will either serve as currency to strengthen Spider-Man or unlock some new swag like a new Spidey Suit.
Lastly, you have base control missions, where you take out The Underground's and Roxxon Energy Corporation's bases. Both are similar in concept, where you need to take out all the enemies in the area, but it can be tough if you directly fight them as the number of enemies in the area, especially if there are reinforcements, can be overwhelming.
For the most part, you do have a good variety of things to do in the game. However, the content itself is rather short in my opinion. I personally finished the whole game, even with the side quests, in less than 20 hours. If you go for New Game Plus, you can essentially double the amount, but it isn't much. One thing that's great however is that the pacing of the game feels nice and not even remotely draggy.
Combat Is Still Fun, But Can Get Overwhelming
The combat system in Marvel's Spider-Man Miles Morales can be divided into two parts; direct combat and stealth. Direct combat works essentially the same as before, with it being akin to an all-out brawler where you beat up the baddies and dodge incoming attacks. Spider-Man has a variety of attacks which include simple combos, launching a foe up in the air followed by aerial combos, tossing items at enemies and more.
What's new here with Miles Morales is the Venom abilities, which typically comes with a surge of yellow electrical current. From Venom Smash to Venom Jump, it makes Miles's version of the superhero stand out so much more, Peter Parker feels like a generic superhero now. Like in the previous game, you can strengthen abilities via the skill tree.
Then you have stealth, which works exactly the same as the previous game. The one good thing here is that Miles has the camouflage ability where you can turn temporarily invisible. This actually makes the game a lot easier, and faster, as you can initiate stealth takedowns without getting caught. Stealth is still pretty fun, but it can be frustrating if you accidentally get caught and subsequently destroyed by the enemies, especially given how time-consuming it can get.
Moving on the Skill Tree, there are three sections that can be utilized to strengthen the hero; Combat, Venom, and Camouflage. It's still as simple as the previous game where you level up to gain skill points, and given the amount of experience points you get with each mission, you will most likely max out the skill points just in time for the final mission, or just be one point short of it. It's also worth noting that leveling up will have some added bonuses from time to time, such as maximum health and damage boosts.
One part of the skill tree that you won't unlock simply by leveling up is the Challenge Skills. This one will be unlocked by taking on Peter Parker's challenge missions which are scattered throughout New York. You can actually take on all of them as soon as the game introduces it to you, which I would personally recommend as the skills are very useful to have.
Aside from that, you also have access to gadgets that can be used in combat. By default, it will be the standard web shooter but you can also unlock and upgrade new gadgets, each with their own unique function. Early in the game, you get the ability to summon Holo-Drones, which will fight alongside you. There isn't a big variety here, but it does enough to make Miles feel completely different from Peter Parker.
You will also have access to a variety of different suits for Spider-Man. These aren't just for aesthetics as each Spider Suit will also come with mods for the suit. For example, the S.T.R.I.K.E. suit will grant you the Venom Overclock mod which increases the Venom gauge faster as your health drops. Speaking of mods, you can attach mods that will enhance your fighting capabilities, such as increased perfect dodge timing and reduced melee damage. Think of it as equipping accessories in RPGs.
While some missions will automatically unlock them (especially story missions), the upgrades as well as certain Spider Suits will require the use of tokens which can only be obtained via quests and random city events. It can feel like a chore but it is a good reason to do it nonetheless.
Overall, the combat is still pretty fun, and stealth is still a viable option for most parts of the game. The only issue I have is that when there is a crowd, it can get overwhelming rather quickly. Chances are, you're going to be spamming various Venom abilities to get quickly get rid of enemies and replenish your health, which can put you in a bind if you're not careful. It's not hard and it's still entertaining nonetheless, but it will get stressful in harder difficulties.
Marvel's Spider-Man Miles Morales Verdict
Marvel's Spider-Man Miles Morales is every bit as fun as its predecessor. You get a fun open world experience as the web-slinger, you can go through the game at your own pace, you get an enthralling storyline, loading speed on the base model PS4 is fast, and the combat system is still as enjoyable as ever while also catering to those who prefer a more stealthy approach.
However, the game is rather short, combat can get overwhelming when there's a crowd, there is still loading times on the PS4 compared to the nearly non-existent one on the PS5, and there isn't much new with this entry. It's no surprise that the game will look and perform much better than the PS5 but you can enjoy the game's full experience on the PS4 as well.
At the end of our Marvel's Spider-Man Miles Morales review, I award this game with our coveted Gold Pokdeward.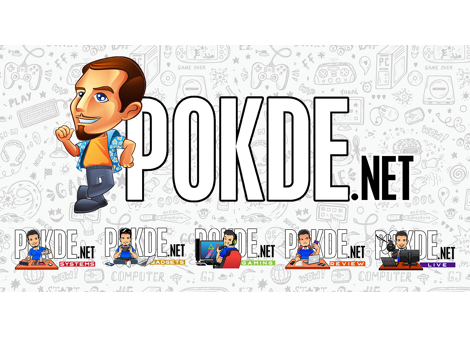 Big thanks to PlayStation Asia for sending us a review copy of this game.