Should You Get the PlayStation 5 As Soon As It Launches? Maybe Not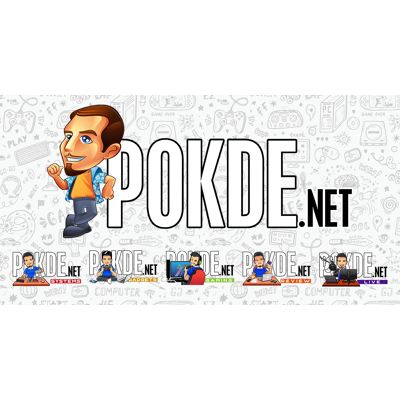 Should You Get the PlayStation 5 As Soon As It Launches? Maybe Not
Previously, we reported about the PlayStation 5 being confirmed for a Holiday 2020 release. In other words, it will be launching sometime towards the end of 2020. The question is, should you get the PlayStation 5 as soon as it launches? Well, it depends but from my standpoint, it would be safer to purchase it at least a little later. I am personally a big fan of the PlayStation consoles and I'm not here to tell you to not buy it at all. There are a number of reasons you should consider if you plan on buying it at launch.
Potential Hardware Defects
Like with any video game console, there's a chance that there would be some form of hardware defect. It can be something minor that wouldn't affect the entire system, or a complete breakdown.
One of the most prominent cases of hardware defects is the Xbox 360's Red Ring of Death (RROD). There were a number of reasons why this happened but it's usually the result of the failure of one or more hardware components. It could be due to overheating or power supply issues.
The earlier iterations of the Xbox 360 was considered a rushed product and that Microsoft should've spent more time in development. The failure rate went as high as 54.2%, the highest we've seen in any console.
We're not saying that this will happen with the PlayStation 5 but in case there may be similar issues, it would be wise to wait it out first. If there is a hardware defect, be it minor or major, it would definitely be addressed swiftly. If nothing like that pops up in the first few months, then you can safely buy it. Better safe than sorry after all.
It's Always Priciest At Launch
We don't have the official retail price of the PlayStation 5 just yet. We do have an inkling of what it could be based on previous console prices. Regardless of the price, it will always be priciest at launch.
Taking into account how powerful the PlayStation 5 is, it wouldn't be a surprise to see the cost alone to be rather high. It's a machine that's expected to support up to 8K resolution, and utilizes the speedy SSD for storage.
If you want to learn more about the PS5 specifications, click right here.
It's common practice for Sony to sell their consoles at a loss to encourage gamers to adopt their system. Over time, the manufacturing costs will be lower and their losses will be minimized to the point of breaking even and eventually profit.
For consumers on the other hand, price cuts are only to be expected as the PS5 starts to age. At this point in time, it would be attractive to more gamers not just from a price point but also…
There's Usually Only a Handful of Games At Launch
The key to a successful video game console launch is a solid lineup of launch titles. However, no matter how good these games are, there will only be a few games available to play at first. Game development is a process that can take a long time so it may take a while before the system is populated with a healthy number of games.
Taking the Nintendo Switch as an example, the only viable game it had at launch was The Legend of Zelda: Breath of the Wild. It is a great game but if you finished the game rather quickly, you had to wait for more games to be released.
Waiting it out at least for a bit would not only save you money with price cuts, you'd have more games to enjoy. At the moment, we don't have an actual confirmed list of launch titles for the PlayStation 5 but we've heard rumours. The potential games to be released on the system at launch includes:
Ghost of Tsushima
Grand Theft Auto VI
Gran Turismo VII
Horizon Zero Dawn 2
Final Fantasy VII Remake Part 2
The Last of Us Part II
The Elder Scrolls 6
DISCLAIMER: These games are only rumoured for release at launch, and have not been confirmed at the time of this writing.
Consider the Competition
The most important part to consider before you choose to get the PlayStation 5 is its competitors. In the console realm, you have the Xbox Series X and the Nintendo Switch. For cloud gaming, you have Google Stadia. Then you have the ultimate utilitarian machine for gaming, PC.
The Xbox Series X is expected to have around the same amount of power as the PS5, with the CPU and GPU being stronger, so we wouldn't be surprised if the offering is similar. The Nintendo Switch may have a newer, stronger variant in the future but even without that, it has a unique selling point that could be more attractive to you.
Google Stadia offers a subscription-based service so you don't have to purchase hardware. PC is a modular system with other uses and a rich library of games already present. If you can afford more than one system, this wouldn't be a problem. If you can only choose one however, you should really consider your options.
We'll be writing more on the PS5 and other upcoming consoles so stay tuned to Pokde.net.