What Went Down at Hotshotz Asia 2017? Well, It's Something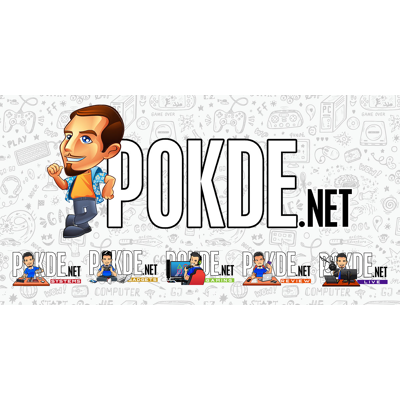 Well, Hotshotz Asia 2017 has come and gone and it was…something alright. Could we expect more gaming events in Malaysia in the near future?
What has been hyped up as of late as of the biggest gaming events in Malaysia, Hotshotz Asia 2017 has finally come and gone over the weekend. Some of you might be around to enjoy the festivities, while the rest might be taking a break for the weekend.
While we were not there on the 1st day of the event as we were at Visual Arts Expo 2017, we were present on the 2nd (final) day on Sunday. So what went down at Hotshotz Asia 2017? Let's find out.
What Went Down at Hotshotz Asia 2017?
As I walked into the hall at KDU's Glenmarie campus where the event is being held, I see a number of PlayStation 4 demo booths setup with a bunch of games setup, with the most noticeable one to me being the recent blockbuster game, Horizon Zero Dawn.
Then I immediately turned into the Digi booth, where the emcee was cheering on a couple of gamers competing to win a prize. I wasn't exactly sure what game it was, but it was a 2D, pixel-based duel game with 2 players going head-to-head.
Then we headed back to the stage where the emcee brought over MDEC's Hasnul Hadi Samsuddin to present for the MDEC prize giving ceremony, which was shortly followed by an impromptu giveaway session, and the DotA 2 Hotshotz tournament finals.
At this point, you might be wondering why I sound pretty clueless. That's because I was clueless. As it turns out, a lot of the things have happened the day before and the crowd was much bigger then. On the day I went, there weren't really much people and reception is lukewarm…to say the least. You'll get a clearer idea from the picture above.
Feeling confused and not exactly sure what to do aside from walking around, listening to the emcee, and taking random photos, I decided to do what I do best to spend time at the event; play Tekken 7. While you're here, let me share with you some of the other photos I took at the event.
In all honesty, Hotshotz Asia 2017 probably had better reception on the 1st day rather than the 2nd day. It felt a little bit depressing, and my confusion didn't help either. I was starting to lose a bit of my mind being there that being able to play Tekken 7 not only gave me purpose, it saved my sanity.
Either way, I still do hope there will be more gaming or gaming-related events in the future. I certainly hope there will be no negative impacts towards this type of events moving forward as well. Perhaps it would've been better if Hotshotz Asia 2017 ran only for 1 day, and it didn't clash with Visual Arts Expo 2017. Next stop, PlayStation Experience 2017.