The LG OLED Flex TV Can Easily Replace Your Gaming Monitor, and Here's Why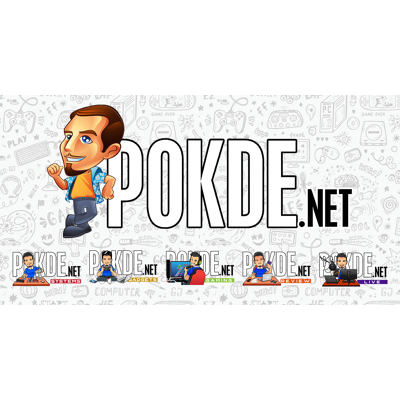 Are you ready to take your gaming experience to a whole new level? Look no further than the LG OLED Flex TV – a game-changer in the world of televisions designed to cater to gamers' every need. From its flexible display to lightning-fast response time, this TV is packed with features that will immerse you in your favorite games like never before. Let's dive into the incredible capabilities of this futuristic TV.
LG OLED Flex TV's Gaming-centric Features
Flex Your Curves: One Screen, 20 Curves
The LG OLED Flex allows you to tailor your viewing experience precisely to your liking. With its unique flexibility, you can go from a flat display to an impressive 900R curve, offering 20 different levels of curvature. Simply press the curvature button on the remote control, and explore the immersive possibilities until you find the perfect arc for your gaming needs.
Swift Moves with 0.1ms Response Time
Gaming requires fast reflexes, and the LG OLED Flex delivers exactly that with its blazing-fast 0.1ms response time. Feel the real-time action with minimal delay, as if you're in the game yourself. Say goodbye to lag and hello to seamless gameplay that keeps you at the edge of your seat.
Optimized Viewing Experience with Super Anti Reflection, Self-Lit Pixels, and More
Avoid distractions and keep your focus on the game with LG OLED Flex's Super Anti Reflection (SAR) technology. Enjoy a 25% reduction in reflections compared to other OLED EVO models, allowing you to game with less distracting shadows on the screen, even in well-lit environments.
Experience gaming in its truest form with LG OLED Flex's self-lit OLED pixels. Revel in infinite contrast, perfect black, and over a billion colors that add depth and vibrancy to every scene, ensuring an unparalleled visual feast no matter what game you're playing.
Find Your Ideal Viewing Position Adjust your battle station to suit your comfort with the LG OLED Flex's custom fit options. Modify the height by up to 140mm and tilt the screen 10 degrees forward or 5 degrees backward to find the optimal position for victory. Whether you're gaming or watching a movie, your perfect seat is just a slight move away.
If you're curious about the TV, check out our LG OLED Flex review by clicking right here.
Your Gaming Battlestation
The LG OLED Flex makes it easier than ever to enhance your gaming experience. The Game Dashboard allows you to adjust the screen size on the fly, displaying scenes in 27, 32, or 42 inches – choose the size that suits your game genre best. Multi-view lets you split the screen to play on one side and watch game guides on the other, offering a seamless multitasking experience.
Make the most out of your gaming session by quickly adjusting all your game settings in one location. The Game Optimizer feature on the LG OLED Flex ensures that you have complete control over your gaming environment for the best performance. Furthermore, with LG OLED Flex, switching between TV and PC mode has never been easier. Connect your mouse, keyboard, headset, and microphone directly to the TV and seamlessly switch between devices with a simple push of a button.
Powerful Yet Convenient Audio Solutions
Feel the intensity of your games with the LG OLED Flex's 40W front-facing speakers that deliver powerful, room-shaking sound. Dolby Atmos® places the audio in virtual space, creating an immersive audio experience that makes you feel like you're in the heart of the action. In case you need to communicate with your teammates and friends online, you can make your voice be heard with the built-in echo-canceling mic in the LG OLED Flex. Whether you're wearing a headset or not, your commands will always come through loud and clear, ensuring smooth communication during gameplay.
The Gamer Aesthetic
The LG OLED Flex boasts a sleek and stylish Shield Design, designed to evoke the strength and resilience of armor in every game. The ultra-thin display is complemented by a solid and powerful back, providing both style and substance for an unforgettable gaming setup.
Illuminate Your Gaming Mood Unleash your gaming aura with the Fusion Lighting feature. Customize the backlight colors and choose from five different lighting modes to match your gaming mood. With Sound Sync, the lighting effects move along with the sound, making explosions and epic moments even more intense. Video Sync synchronizes the lighting with in-game graphics, further immersing you in your gaming world.
The LG OLED Flex TV is a masterpiece of innovation and engineering, designed with gamers in mind. From its flexible display to its lightning-fast response time and customizable features, this TV delivers an unparalleled gaming experience. If you're ready to take your gaming to new heights, the LG OLED Flex is the ultimate choice for the modern gamer.
For more useful tech tidbits, stay tuned to Pokde.net.