Review
38″ Curved Dell UltraSharp U3821DW Review – Simplifying Your Life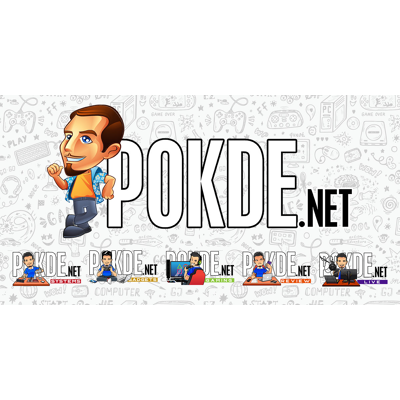 Overview
An ultrawide monitor designed to simplify your life and maximize productivity, the Dell UltraSharp U3821DW is certainly an attractive display to have. Is it worth your money? Let's find out.
Positives
+ Robust selection of ports
+ Has USB-C port with 90W PD charging
+ A separate USB-A port with 15W charging
+ Good colour accuracy
+ 21:9 Ultrawide
+ Sharp WQHD+ resolution
+ Can use VESA mount
+ Can easily fit in at home and in a professional environment
Negatives
- No adaptive refresh rate
- No HDR
- Only 60Hz refresh rate
- Pricey
Unboxing the Dell UltraSharp U3821DW Monitor
The 38″ Curved Dell UltraSharp U3821DW monitor comes in a rather large box. Inside the box, you're expected to find the following items:
DisplayPort cable
HDMI cable
USB-C to USB-C cable
Power cable
Quick Start guide
Colour Calibration Factory Report
The Dell UltraSharp U3821DW monitor itself
Appearance
The Dell UltraSharp U3821DW is a 38-inch curved ultrawide monitor, which is why it looks rather wide. Looking at the front, you have rather minimal bezels with the Dell logo taking a small space on the bottom-center portion. It should still be relatively pleasing if you wish to do a multi-monitor setup unless you want one that is truly seamless.
The stand isn't pre-installed so you will have to install it yourself. It's a rather sturdy piece of metal consisting of two parts; the base plate and the metal bar. You don't need any tools and it's quite easy to assemble as there's a ring on the base plate to keep the metal bar properly attached. It follows the same colour scheme as the monitor itself, which is gray. There's enough space on the base plate to put a gamepad or two if you wish.
Switching over to the rear, you have the Dell logo taking centerstage, right above where the stand is to be installed. Below it, you have all the ports for the monitor, which we will get into at a later section. The power button and analog navigation is towards the bottom-left corner for easier access. It's here that you can truly tell that the monitor is curved.
Overall, the Dell UltraSharp U3821DW monitor looks attractive but is definitely one that looks more suited for an office environment. That doesn't mean you shouldn't get one for home use of course. It has a clean look overall and I'm sure no one would complain about how it looks…aside from space if you're lacking in that area.
38″ Curved Dell UltraSharp U3821DW Specifications
Panel Size
37.52″
Panel Type
IPS
True Resolution
3840 x 1600 (WQHD+)
Display Viewing Area(HxV)
890mm x 387.8mm
Display Surface
Anti-glare 3H hardness
Pixel Pitch
0.22908 mm
Brightness
300cd/m2 (max)
Contrast Ratio
1000:1
Viewing Angle (CR≧10)
178°(H)/178°(V)
Response Time
8 ms (GTG); 5 ms (GTG fast)
Display Colors
1.07b (8-bit)
Color gamut
130.6% sRGB
HDR (High Dynamic Range) Support
No
Maximum Refresh Rate
60Hz
Low Blue Light
Yes
HDCP support
Yes
Viewing modes
Standard, ComfortView, Movie, Game, Color Temp., Color Space, Custom Color
Adaptive refresh rate
No
Signal Input
1 x DisplayPort (DisplayPort 1.4 mode)
2 x HDMI
1 x USB-C (DisplayPort 1.4 mode / power up to 90W)
1 x USB 3.0 upstream (Type B)
3 x USB 3.0 downstream
1 x USB 3.0 downstream with Battery Charging 1.2
1 x Audio line-out
1 x Network (RJ-45)
Earphone jack
3.5mm out
Power Consumption
36.5W (Max)
Chassis Color
Gray
Stand adjustments
Tilt: 5°~21°
Swivel: -30°~30°
Height: 0~12 cm
VESA Wall Mounting
100 x 100 mm
Weight
8.8kg, 13.6kg with stand
Performance
The brightness of the display when measured at 100% brightness in Standard mode was 304.6cd/m2, and it seems that the monitor was running at 80% brightness by default, which measures in at 276cd/m2. There is no HDR here in case you're wondering, and we will be conducting the test in Standard Mode.
As this is an ultrawide monitor, I decided to run the screen uniformity test in a 3×5 grid format for better understanding. 6 out of 15 areas here passed the recommended tolerance whereas the remaining passed the nominal tolerance. The center area isn't counted as that is the area used for reference. I certainly have no complaints here as through my own eyes, it does seem to be even on all areas.
Colour Accuracy
| | | |
| --- | --- | --- |
| | Standard | Standard mode, calibration with DisplayCAL |
| Whitepoint | 8009K | 7887K |
| Average ΔE*00 | 0.31 | 0.35 |
| Maximum ΔE*00 | 1.82 | 1.3 |
By default, the Dell UltraSharp U3821DW has good colour accuracy. After calibrating it using Spyder5 and DisplayCAL, the whitepoint was brought down slightly, with average Delta E figures being slightly worse but maximum Delta E figures seeing a notable improvement.
Gamut
Gamut
Standard
Standard mode, calibration with DisplayCAL
sRGB
Coverage
99.6%
99.6%
Volume
131.2%
132.4%
Adobe RGB
Coverage
82.7%
82.6%
Volume
90.4%
91.2%
DCI-P3
Coverage
90.8%
92.0%
Volume
93.0%
93.8%
For the gamut coverage and volume, it doesn't seem to differ much before and after calibration. Overall with 99% sRGB, 83% Adobe RGB, and 92% DCI-P3, it does offer a relatively wide gamut coverage and should be suitable enough for most content creators out there unless you have a specific need for higher Adobe RGB or DCI-P3.
Looking for a solid productivity laptop that would make good use of this monitor? Check out our review of the Dell Latitude 9510 2-in-1 by clicking right here.
User Experience
The Dell UltraSharp U3821DW is designed for productivity, and the ultrawide aspect ratio is to help you maximize on that. You don't get those fancy features like HDR, G-SYNC, FreeSync, or anything like that. It's straightforward and I enjoy using it but it ultimately depends on what you're using it for as I won't game on it. For starters, you get a robust offering of ports with some clearly designed to make your life easier.
You have a DisplayPort 1.4 and two HDMI ports, so you have more flexibility in planning out how you to want to use your display, especially in a multi-monitor setup. Then, you have an RJ45 port so you can get a stable LAN connection with ease and a USB-C port which not only supports DisplayPort 1.4, but also has Power Delivery up to 90W. This means that you can charge ultraportable laptops just by using the USB-C port.
Then you have an audio line-out and an array of USB ports with one that supports Battery Charging 1.2, giving 15W of power to charge your smartphone or tablet. This is particularly great because the number of plugs you need to use become lesser, therefore allowing you have less wires and clutter overall.
Towards the bottom-left corner of the monitor's rear, you have a power button and a navigational joystick. It's simple and effective to navigate through the monitor's OSD. Speaking of which…
The OSD itself is your standard Dell UI which is relatively straightforward. For the most part, you might need a bit of time to get used to it but once you know which setting belongs to what section, it will be a breeze to use it moving forward. There are also a number of profiles you can make use of depending on what you're using the monitor for but I foresee most people sticking to Standard and ComfortView most of the time.
If you don't have your own pair of speakers, headphones, or audio gear, I wouldn't really recommend using the built-in speakers of the Dell UltraSharp U3821DW ultrawide monitor. The volume is decent but it lacks the dynamic range and crips detail that would give you an enjoyable listening experience. It sounds so flat that you would be better off getting a relatively affordable Bluetooth speaker for an overall better experience.
The Dell UltraSharp U3821DW does offer some versatility in how you want to use the monitor as it can tilt, swivel, and is height-adjustable. The metallic stand itself gives some space so you comfortably place your smartphone while it's charging. If you want, you can swap it out for a VESA mount as it supports the standard 100 x 100 mm mounting brackets.
Dell UltraSharp U3821DW Verdict
With a robust selection of ports designed to simplify your life, good colour accuracy, ultrawide aspect ratio, sharp WQHD+ resolution, and a clean look that can easily fit at home or in a professional environment, the Dell UltraSharp U3821DW monitor is certainly an attractive display to own. It may be missing out on certain notable features like adaptive refresh rate and HDR but the performance speaks for itself.
At RM5,169, it's certainly a pricey monitor to have but if you're not looking to play games competitively and instead look at it from a productivity standpoint, it's definitely worth a consideration. At the end of our Dell UltraSharp U3821DW review, I award this ultrawide monitor with our Silver Pokdeward.
Our thanks to Dell Malaysia for sending us this monitor for the purposes of this review.