11 Best Gadgets That You Must Have During a Lockdown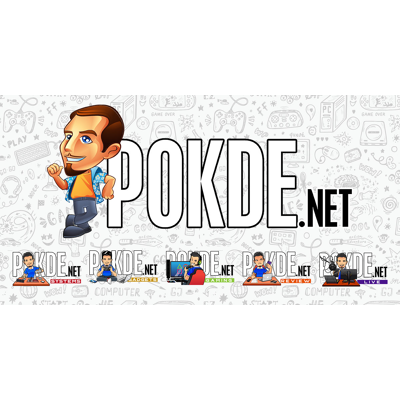 In this COVID-19 pandemic, many of us will be stuck at home. This also means many of us will be doing work at home instead of the office. If you're looking to boost your productivity at home or simply want the best experience at home possible, then here are our picks of the 10 best gadgets that you must have during a lockdown.
Mouse: Razer Basilisk Ultimate
The Razer Basilisk Ultimate is a powerhouse of a gaming mouse. You have 11 programmable buttons, Razer Focus+ Optical Sensor for precision, 100% PTFE feet for a smooth glide, good battery life and that Razer Chroma RGB goodness. This is a gaming mouse that I use personally.
With Razer Hyperspeed Wireless technology, the response time is as if you're using a wired gaming mouse. It even comes with a dock for easier charging. If you're looking for the best gaming mouse around, the Razer Basilisk Ultimate can easily fit the bill. Just be mindful that the bill is a bit high.
If you want to check out our in-depth review of the product, click right here.
Headset: ROG Strix Go 2.4 headset
When you think of lockdown, chances that are work from home isn't far off from that. It's hard to find a gaming headset that is great for both work and gaming until the ASUS ROG STRIX Go 2.4 headset arrived. Essentially, it is a wireless gaming headset but there's a lot more to it than just that.
It features a low-latency 2.4 GHz wireless connection via a USB-C adapter with a long battery life and fast charging. Not only is it built for comfort, the microphone has AI Mic noise cancellation technology which results in crystal clear voice quality, making it perfect for conference calls at home.
Not only is it versatile for work and gaming, it's also versatile in platform compatibility as you can use it on PC, smartphone, and even the Nintendo Switch. It will work on those platforms complete with voice functionality. With this, you can have one simple solution instead of different headsets for different occasions, saving you money and clutter.
Keyboard: Logitech G913
There's no doubt that when it comes to keyboards, you have to go the mechanical route. Wireless options aren't many, let alone low-profile ones, but there are good ones. None can come close to the Logitech G913. It's a low-profile wireless mechanical keyboard that can connect to either Lightspeed Wireless or Bluetooth.
The keyboard itself uses Logitech's own low-profile GL switches with 1.5mm actuation; GL Linear, GL Clicky, and GL Tactile. You get a full-sized keyboard, macro keys, media control, glorious RGB lighting, and a surprisingly long battery life. With Bluetooth, you can pair it with smartphones and tablets.
Speakers: Edifier S360DB
Since you're gonna be stuck at home for a while, chances are that you'd want the best home entertainment experience possible. The Edifier S360DB can easily satisfy that. This works with multiple modern audio inputs including Optical and Bluetooth aptX, giving you a variety of options.
You get some awe-inspiring audio with no distortions and punchy bass that will surely give you an immersive experience, whether it's Netflix or gaming. The design itself is practical with high quality MDF wooden enclosure. This will surely satisfy your audio needs at home.
If you want to check out our in-depth review of the product, click right here.
Monitor: ASUS ZenScreen Touch MB16AMT
Some of you may find it odd that for monitors, we picked a portable monitor but there's a good reason for that. The ASUS ZenScreen Touch MB16AMT makes a great secondary display as it's portable, is battery-powered, has built-in speakers, and adds touchscreen functionality.
You can use it to extend your smartphone's display. Moreover, you can connect it to a wide variety of devices including game consoles as it has both USB-C and HDMI. If you want to watch something while at the kitchen, in the comforts of your bed, or taking care of the kids, this will easily do the trick.
If you want to check out our in-depth review of the product, click right here.
TV: Sony A8F 4K OLED TV
If you want a much bigger display instead, then look no further than the Sony A8F 4K OLED TV. With 55-inch and 65-inch size options, you get a TV with 4K UHD resolution, Android OS, and great colours thanks to the nature of OLED panels. The built-in speakers itself is surprisingly satisfying.
If you have an ARC / eARC compatible sound system, you can easily connect it via the TV's HDMI port 3 for easy and improved sound experience. It's great for gaming too but keep in mind to use the TV's Game Mode as the input lag would be very high in other viewing modes.
If you want to check out our in-depth review of the product, click right here.
Camera: Sony RX100 VII
You may find it weird that a camera is here in a list of gadgets for when you are stuck at home, but there's a good reason for that. The Sony RX100 VII is one of easiest cameras to use while giving you great quality for both photos and videos. You get DSLR-quality photos and crisps video quality up to 4K.
The biggest addition to this iteration is the microphone jack, which finally lets you use an external microphone with the RX100-series camera. If you simply want to take photos, selfies, or vlog at home in a lockdown, this will easily solve that and provide great quality at the same time. You can even share to your smartphone wirelessly to post it up on social media.
We are in the midst of reviewing this camera. Be sure to stay tuned for the in-depth review.
Router: ASUS RT-AX56U
Being stuck at home means you're going to be relying on the internet a lot more than usual. For a more consistent home internet experience, you're going to need the ASUS RT-AX56U router. For starters, it's a 2×2 dual-band Wi-Fi router that follows the new 802.11ax standard. This makes it 1.5x faster than your standard 2×2 802.11ac router.
You might be thinking why you need that if your home internet speed isn't fast. The key here is reliability as the ASUS RT-AX56U is designed for multi-device households and can provide better network capacity thanks to the new standard.
Furthermore, the ASUS AiMesh technology can help extend the range of your home Wi-Fi to ensure that there are no dead zones in the house. This is done by connecting with other ASUS routers that will act as a Mesh Wi-Fi, eliminating the need to purchase standalone Mesh Wi-Fi solutions which are very pricey.
Laptop: Dell XPS 13
Despite the lockdown, work doesn't stop for many of us as we need to do that from home instead. You can't go wrong with the new Dell XPS 13. You have the choice of a 13.4-inch display in either Full HD+ or Ultra HD+ resolution with touchscreen functionality. It has a "+" because of the 16:10 aspect ratio, giving you a bit more screen space to work with.
Furthermore, you get a 10th Gen Intel Core CPU, up to 1TB NVMe SSD storage, all-day battery life, and USB-C charging. As part of Project Athena, it works as convenient as a smartphone such as fast wake-up and Adaptive Intelligence. It's very light at 1.2kg and works decent enough for gaming.
If you want something stronger for gaming however…
Gaming Laptop: Acer Predator Triton 900
For gaming laptops, it's hard to match up with the Acer Predator Triton 900. It's a beastly gaming laptop running Intel Core i7-9750H, GeForce RTX 2080 GPU, two 512GB NVMe SSD in RAID 0, 16GB DDR4 RAM, and a 17.3-inch 4K resolution touchscreen display.
What makes this special is the Ezel Aero hinges, which allows you to use it in four different display modes including a 180° screen flip. Surprisingly, the running temperature is good with no thermal throttling. If you want something that's straight up for gaming, the Helios 700 may be the better choice but if you want something special, the Triton 900 is the one.
If you want to check out our in-depth review of the product, click right here.
Chromebook: Acer Chromebook 311
If you know that you want a simpler machine either for yourself or for your kids, the Acer Chromebook 311 would be a better choice. It's built with ruggedness in mind with a spill-proof keyboard and a hard rubber finish that can easily absorb impact in case of a drop.
You get a decent array of ports, USB-C charging, and a machine that is both light and easy to use. If you plan on doing some office work or just pass it to the kids to watch YouTube videos, this will easily solve that without breaking the bank. Just make sure you have a earphones / external speakers ready as the built-in speakers aren't the best.
If you want to check out our in-depth review of the product, click right here.