The Schenker XMG Apex 15 packs an AMD Ryzen 9 3950X in just 2.6 kg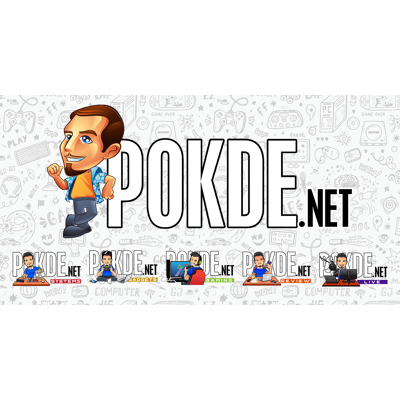 Now while I love the AMD Ryzen 9 4900HS in the ROG Zephyrus G14, I am sure that there are some out there who need even more horsepower. What about a AMD Ryzen 9 3950X then? Does 16 cores, 32 threads sound sufficient? Well, Schenker is the first to offer that exact processor in the XMG Apex 15.
To not overwhelm the cooling, and probably the power delivery system too, Schenker will be limiting the processors to 65W. That's not really a huge issue for processors like the Ryzen 5 3600 and Ryzen 7 3700X, but you will potentially lose some top-end performance from the Ryzen 9 3900X or Ryzen 9 3950X. Regardless, the core count should still give you quite an advantage over anything else in the market right now.
Aside from the processor, you can equip the XMG Apex 15 with up to 64GB DDR4 memory and up to a GeForce RTX 2070. You will have to throw in a GPU with the Schenker XMG Apex 15s because the AMD Ryzen 3000 series desktop processors do not sport an iGPU. On the outside, you get 15.6″ 1080p IPS display that runs at up to 144 Hz.
It would probably be foolish to expect great battery life though, as while the AMD Ryzen 3000 series desktop processors are relatively efficient compared to the competition, they are still quite a bit more power hungry than your usual laptop chip. Throw in the dinky 62 WHr battery and you most probably won't see north of 2 hour of battery life.
On the bright side, the Schenker XMG Apex 15 weighs around 2.6 kg, which is really quite light even when compared against some of the lesser laptops available in the market. It's far from a portable machine though with it being 32.5 mm thick. But still… if you compare it against desktops featuring the Ryzen 9 3950X, it is vastly more mobile.
Schenker XMG Apex 15 Specs
Up to AMD Ryzen 9 3950X, 16C/32T, (Eco Mode, 65W TDP)
Up to GeForce RTX 2070 8GB GDDR6
Up to 64GB DDR4-2666 RAM
Up to 2 x M.2 SSDs + 1 x 2.5″ SATA drive
15.6″ FHD 144 Hz IPS display
62 WHr Li-Ion battery, 230W power adapter
361 x 258 x 32.5 mm
2.6 kg
Prices from €1,337 (~RM6394)
As you might expect from a system based on Clevo's barebones designs, the Schenker XMG Apex 15 is rather customizable, with the basic offering featuring a Ryzen 5 3600, 8GB RAM, 256GB SSD and a GeForce RTX 2060.
Fully kitted out, you would be looking at a price tag of around €4478 (~RM21415). That includes the Ryzen 9 3950X, 64GB of Samsung DDR4-2666 RAM, two 2TB Samsung 970 EVO Plus M.2 SSDs, a 4TB Samsung 860 QVO 2.5″ SSD, WiFi 6, Windows 10 Pro and the unique option of not having any XMG branding on the lid of the Schenker XMG Apex 15.
Pokdepinion: Might not want to carry this around everyday, but for content creators who need a powerful system that can be thrown into a bag, this might just be it.