Review
2.1 Edifier M601DB Review – Significant Upgrade for the Right Purpose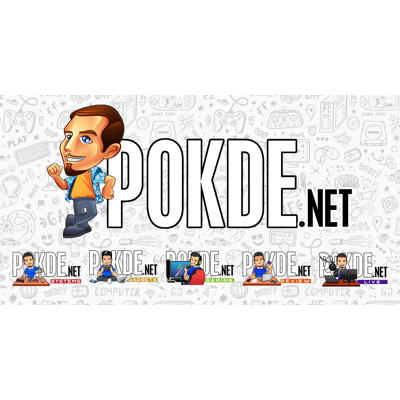 Overview
Designed as a versatile and convenient digital home theater audio system that doesn't sacrifice on performance, the Edifier M601DB is a 2.1 channel speaker system with active speakers and wireless subwoofer. Is it worth your money? Let's find out.
Positives
+ Great sound quality
+ Excellent variety of connectivity options
+ Can easily connect to smartphone via Bluetooth 5.1
+ Design allows it to easily fit in any household
+ Front-firing subwoofer is more apartment-friendly
+ Wooden enclosure optimizes the sound production
+ Comes with remote control for added convenience
Negatives
- Needs two power points to fully utilize
- Bass from subwoofer can be overwhelming
- Not ideal for gaming
- Relatively pricey
Unboxing the Edifier M601DB
Let's kick off our Edifier M601DB review with the unboxing. It has a rather simple packaging with the box clad in white. You can also find some basic product details written on it as well. Inside the box, you can expect to find the following items:
User guide
Warranty card
USB-A to microUSB cable
3.5mm AUX cable
The Edifier M601DB speaker itself
Appearance
The Edifier M601DB is a 2.1 speaker system consisting of two speakers and one large, front-firing subwoofer. All of them are built using wooden enclosures and it looks like a pretty solid audio system. For the two speaker, you have the usual fabric speaker grilles on the front with the logo towards the bottom, and nothing much on the sides and bottom.
For the top of one of the speakers however, you have three buttons; Volume Down, Power, and Volume Up.
Moving over to the rear, you can find a single connector for one of them, while the other has a 3.5mm AUX jack, two Line-in ports (white and red), Optical Audio port, Coaxial port, LED indicator lights for status and pairing, the port for the other speaker to connect to, a power switch, and a power cable.
Switching over the subwoofer, it's a front-firing type with the same speaker grille on the front and the logo towards the bottom. There's nothing on the left side but on the right side, you have the bass reflex port. As for the bottom, you have four stands to give it a bit of a lift from the ground.
Moving over to the rear of the subwoofer, you can find LED indicator lights for status and pairing, two-pin port for power, power switch, and a dial to adjust the bass level. In case it wasn't clear enough from the picture, this subwoofer connects to the two speakers wirelessly, hence why it lacks the connector for the speakers.
Overall, the Edifier M601DB looks like a solidly built 2.1 speaker system, though it doesn't look too different from the usual offering by the company. Given the wooden enclosure and how it's designed, it does look like a rather powerful audio system. Let's see if it can perform as well as it looks in the User Experience section.
Specifications
Power output:
Peak: 220W
RMS: 110W (Speaker 20W + 20W, Subwoofer 70W)
Frequency response:
Speaker: 140Hz – 20,000 KHz
Subwoofer: 50 – 170 Hz
Home Theater Channels:
2.1 active speakers with wireless subwoofer
Input type:

Bluetooth 5.1
Line in
Optical
Coaxial
Aux

Dimensions:
Speaker: 130 x 225 x 160 mm
Subwoofer: 278 x 300 x 335 mm
Weight:
11.5kg
User Experience
Setting up the Edifier M601DB is pretty easy as you just need to plug it in to a power outlet, connect the speakers together, pair it with the subwoofer, and either pick an audio source or connect them to multiple sources at once through the multiple options you have. While the wireless subwoofer will let you position it with much ease compared to other similar products, the need to use two power outlets, one for the speakers and one for the subwoofer, is a pain.
There are five ways to connect to the Edifier M601DB; Bluetooth, Line-in, Coaxial, Optical, and 3.5mm AUX. The most convenient method is Bluetooth, which works with Bluetooth-enabled PCs and smartphones. Simply scan for the speaker, connect to it and you're good to go, no app needed. The latency is a little noticeable but that's to expect from Bluetooth audio. I wouldn't use this for competitive gaming but if you simply want a boost in quality, then by all means.
Looking for portable speakers with an added touch of convenience? Check out our review of the Edifier MP380 by clicking right here.
With optical, coaxial, line-inm and 3.5mm AUX, it's pretty straightforward as you simply need to connect to a music player, regardless if it's your smartphone, PC, or other devices, and start playing. Just make sure you have the correct default device set if you're on PC. On AUX, you will simply be getting audio played on the speaker. Personally, the best sound quality came from Optical compared to the other ones, with the worst coming from AUX, but it's not bad by any means.
As mentioned earlier, there are three buttons on the Edifier M601DB but if you want to do more, it does come with a remote control for added convenience. In it, you can find the following buttons:
Power: To power on / off the speaker
Volume Up / Down: To increase / decrease volume
Play / Pause: To play / pause songs / videos
Previous / Next Track: To change to previous / next song
AUX: To switch to AUX source
Line-in: To switch to Line-in source
COAX: To switch to Coaxial sourcce
OPT: To switch to Optical source
Bluetooth: To switch to Bluetooth source / pairing
Mute: To deafen all sounds coming through the speakers
As for the sound quality, the Edifier M601DB is actually pretty good but it's personally not my cup of tea for speakers. It can get very loud and the bass is quite overwhelming to the point of it drowning out the mids and highs. It's much better if you reduce the bass through an equalizer and turning down the physical dial, as it results in pleasing mids and highs.
Personally, this speaker system works best for music and movies, but not so much for gaming. In games like Apex Legends and Valorant, I had trouble getting an idea where enemies are at, and sometimes it doesn't capture the sound of enemy foot steps. The soundstage is rather narrow, which isn't an ideal for this type of use. If you just want to enjoy in-game audio at high quality, then that would not be an issue.
Edifier M601DB Verdict
The Edifier M601DB is a great 2.1 speaker system but it also depends on what you need one for. The sound quality is great, it has a great variety of connectivity options, can easily connect to smartphones via Bluetooth 5.1, the design allows it to fit any household with ease, front-firing subwoofer is more apartment-friendly, wooden enclosure optimizes the sound production, and it has a remote control for added convenience.
The only downsides here is that it needs two power points to fully utilize it, the bass from the subwoofer can be overwhelming, it's not ideal for gaming, and it's relatively pricey at RM999. It's still a pretty solid speaker system so if you're looking for a good audio upgrade, this is definitely worth considering. At the end of our Edifier M601DB review, I award this with our Silver Pokdeward.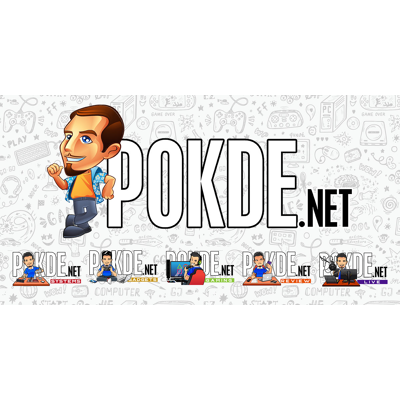 Big thanks to Edifier Malaysia for sending us this speaker for the purposes of this review.