Review
Edifier MP380 Review – Versatile, Powerful, and Affordable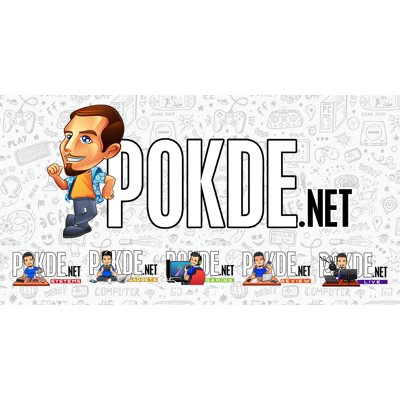 Overview
A relatively unique offering, the Edifier MP380 is a versatile, multifunctional wireless Bluetooth speaker with 2.1 channel audio, USB hub, and USB sound card capabilities. Is it worth your money? Let's find out.
Positives
+ Sound quality is amazing
+ Can function as a USB soundcard
+ Doubles as a USB hub
+ Good battery life
+ Attractive design
+ Ample input options
+ Affordable
Negatives
- Highs could be improved for a more balanced sound profile
- Uses microUSB instead of USB-C
- Bluetooth latency could be improved
Unboxing the Edifier MP380
Let's kick off our Edifier MP380 review with the unboxing. It has a rather simple packaging with the box clad in white. You can also find some basic product details written on it as well. Inside the box, you can expect to find the following items:
User guide
Warranty card
USB-A to microUSB cable
3.5mm AUX cable
The Edifier MP380 speaker itself
Appearance
The Edifier MP380 is a Bluetooth wireless speaker resembling a miniature soundbar. If you painted it a gold, it would look like your stereotypical gold brick that you often see on TV. From the front, you can see a bunch of holes which, as you can easily tell, is where the audio will be coming out from.
On the left side, you have four USB-A ports, a headphone jack, and AUX jack, a memory card reader, and a microUSB port. On the right side, you have five buttons used to control the speaker, which are Power, Volume Up, Play / Pause, Volume Down, and Bluetooth.
There's nothing on the top and rear except for the Edifier text and logo respectively. As for the bottom, you have two rubberized stands on the left and right side of the speaker. This is meant to help it stay put on whatever surface you place it on.
Overall, the Edifier MP380 looks like a solidly built Bluetooth wireless speaker that has a clean and classy look. If it was a proper home entertainment soundbar, it would look as if it belonged in a high end system. Can it perform like a high end system? Let's find out in the User Experience section.
Specifications
Power output:
10W + 10W
Signal to noise ratio:
R/L ≥ 85dB(A)
Frequency response:
75 – 20,000 KHz
Sound pressure:
≤ 7%
Input Sensitivity:
AUX: 700± 50mV
Bluetooth: 700 ± 50mFFS
USB Sound Card: 700 ± 60mFFS
Input type:
Bluetooth 5.0
AUX
TF Card
U-Disk
Sound Card
Dimensions:
247 x 38 x 72.3 mm
Weight:
688g
User Experience
There are three ways to connect to the Edifier MP380; Bluetooth, USB, and 3.5mm AUX. The most convenient method is Bluetooth, which works with Bluetooth-enabled PCs and smartphones. Simply scan for the speaker, connect to it and you're good to go, no app needed. The latency is a little noticeable but that's to expect from Bluetooth audio. I wouldn't use this for competitive gaming but if you simply want a boost in quality, then by all means.
Looking for something that's applicable for gaming? Check out our review of the Edifier G2000 gaming speakers by clicking right here.
With USB and 3.5mm AUX, it's pretty straightforward as you simply need to connect to a music player, regardless if it's your smartphone or PC, and start playing. Just make sure you have the correct default device set if you're on PC. On AUX, you will simply be getting audio played on the speaker but there are some nice additional touches if you use USB.
Via USB, the Edifier MP380 can act as both a USB soundcard and a USB hub. With the former, you can have the speaker handle the signal processing for a nice clean audio and make use of the headphone jack if you wish. As for the latter, you can use the USB ports and memory card slot for easy data transfer. It's a very helpful additional feature that can help simplify your life, especially if your PC is a little short on ports.
As mentioned earlier, there are a total of five buttons on the Edifier MP380, and they're easy to work with. Those buttons are:
Power: To power on / off the speaker
Volume Up: To increase volume
Play / Pause: To play / pause songs / videos
Volume Down: To decrease volume
Bluetooth: To enter Bluetooth mode for pairing purposes
As for the sound quality, the Edifier MP380 certainly blew me away. It is rather bass-heavy but it doesn't drown out the mids and highs. It's enjoyable for music and does provide a pretty immersive experience for movies / videos. It's worth noting that it could do better with the highs for a more balanced sound profile but in all honesty, I'm amazed by it given the price. No built-in laptop / smartphone speaker could ever match with this. If they made a longer version of it like a home theater soundbar, the sound would spread out a wider and provide an even better experience.
For battery life, it seems that my experience varies with each charge. Certain times, I get about 6 hours while other times, I would get slightly over 7 hours. I do believe this is dependent on the media being played but regardless, it's still great given what you're getting.
Edifier MP380 Verdict
The Edifier MP380 is a spectacular Bluetooth wireless speaker. The sound quality is amazing, it can function as a USB soundcard, can double as a USB hub, has good battery life, attractive design, ample input options, and is affordable at just RM299. My only complaints are that the highs could be improved for a more balanced sound profile, it uses microUSB instead of USB-C, and Bluetooth latency could be improved.
It's hard to complain about it given the price and I'm sure anyone would be able to appreciate this. At the end of our Edifier MP380 review, I award this Bluetooth wireless speaker with our coveted Gold Pokdeward.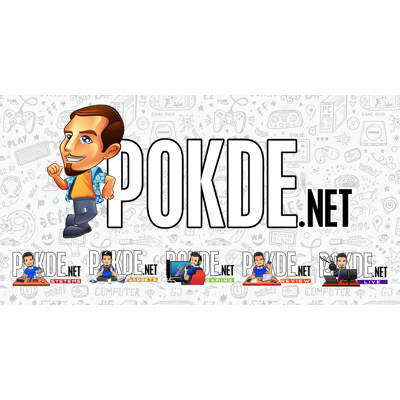 Big thanks to Edifier Malaysia for sending us this speaker for the purposes of this review.