Review
Edifier S360DB Review – 2.1 Active Speakers Enhanced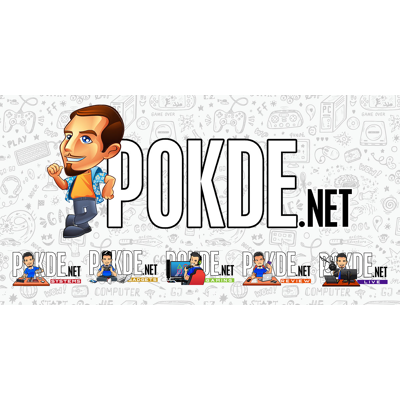 Positives
+ Practical design with high quality MDF wooden enclosure
+ Multiple modern audio inputs including Optical and Bluetooth aptX
+ No distortions even at very high volumes
+ Excellent subwoofer delivers perfect bass punches wirelessly
+ Mild mids and squeling highs keep a well balanced audio experience, tweakable to your flavor
Negatives
- Still lacks NFC like its predecessor
- The price can be better since the S350DB was near perfect too
We reviewed the Edifier S350DB before. Here's and upgraded version, the S360DB. Does it have what it takes to fight it's elder sibling?
Buying from the link above will grant some affiliate commissions to us that lets us buy some cookies.
I think by far the best Edifier speakers that have ever landed in our labs are the Edifier S350DB and by reading the review itself, you can tell how much we loved it. So, when Edifier told us that they had an Edifier S360DB which is an update to its predecessor, I was just wondering, what on earth would have they done this time? Especially then they said that the price would be 1.5 of the S350DB.
Unboxing the Edifier S360DB
If you are familiar with the S350DB, you could see that the hardware is very similar, but it's actually different. How different?
Appearance
The Edifier S360DB comes with two satellite towers and one subwoofer unit as its essential components. The main satellite tower is the right unit that has a built-in amplifier while the left unit is passive, channeling signals to it using speaker connection cables.
There's option to connect using RCA cables, optical cable or coaxial cable. Of course, if you don't want things to get messy on your desk, Bluetooth option is available too.
These satellites are equipped with Hi-Fi class planar diaphragm tweeters along with 4-inches Aluminum mid-range drivers making them 0.5-inch larger than it's elder sibling. The Infrared receiver is located on the right satellite where a tiny display panel shows the currently active profile of the speaker.
On the side of the right satellite speaker, you will find the bass, treble and volume knobs that allow you to tweak the output audio to fit your listening flavor.
The subwoofer unit is where things get rather interesting. It's actually a wireless subwoofer unit with 8-inches of long-throw speaker driver that has one sole purpose – to deliver bass punches when needed, wirelessly. That is right.
Unlike the S350DB that housed all the connectivity, Edifier decided to keep the subwoofer unit neat with only one power cable running into it, while offloading all the connectivity to the active speaker unit instead. I find this an excellent move because the subwoofer unit is meant to be placed on the floor and managing cable behind the active satellite unit is easier.
While the front façade of these speakers is made of hard plastic, the enclosed body is made of MDF wood that Edifier says helps in reducing sound resonance.
Specifications
Power Output
R/L (Treble): 10W + 10W
R/L (Mid + Bass): 30W + 30W
Subwoofer: 75W
Signal-to-Noise Ratio
R/L: ≥ 85 dBA
Subwoofer: ≥ 85 dB
Frequencey Response
R/L: 60Hz – 20KHz
Subwoofer: 40Hz – 150Hz
Input Type
RCA Stereo Input (PC & AUX), Optical, Coaxial, Bluetooth 4.1
Drivers
Tweeters: Planar Diaphragm x 2
Mid + Bass: 4-inches (105mm) x 2
Subwoofer: 8-inches (220mm)
Frequency Band
2.402GHz ~ 2.480GHz
Sensitivity
AUX Input
R/L: 500±50mV
Subwoofer: 220±20mV
PC Input
R/L: 700±50mV
Subwoofer: 220±20mV
Optical/Coaxial
R/L: 350±50mFFs
Subwoofer: 180±20mFFs
Bluetooth
R/L: 450±50mFFs
Subwoofer: 200±20mFFs
Dimensions
Satellite
140 x 253 x 177mm
Subwoofer
275 x 299 x 322mm
Performance
The Edifier S360DB houses some serious business on the inside. Much like its predecessor that was running AIC3254 chip, while its still present, Edifier has thrown in ST Microelectronic's STM32F071 CPU which is an ARM Cortex-M0 Access line MCU with 128 Kb of flash memory and clocked at 48MHz. This is coupled to Texas Instrument's PCM9211 216kHz Digital Audio Interface that processes both analog and digital signals and has Stereo ADC as well. The PCM9211 allows up to 12 multiplexed inputs and 3x PCM inputs letting audio receivers to be multiplexed along with the analog and S/PDIF signals to a DSP.
In simpler terms, the PCM9211 processes the input from all available sources including the line-in, optical and S/PDIF and delivers it to the DSP.
On the amplification side, Edifier has retained the closed-loop Class-D TAS5754M Amplifier like what we can find in the S350DB, S2000 and Airpulse A200 since its proven to deliver true-to-source audio accuracy working the audio sampling between 8kHz to 192kHz.
As you can see in the specifications above, the speakers' frequency response range is between 60Hz – 20kHz while the subwoofer's frequency response range is between 40Hz – 150Hz. Based on this, the power delivery is provided dynamically to each frequency range. A combination of 10W + 30W for the speakers and 75W for the subwoofer means the S360DB is actually powerful enough to cover even 1000 sqft area without much problem.
I mentioned earlier that the subwoofer is interconnected with the satellite speakers using wireless technology. This is achieved using EV01S Module using 5.8GHz bands. It delivers uncompressed wireless digital audio for crystal clear audio frequencies. The module itself hosts all the necessary wireless features like data encryption, pairing functionality, bi-directional control data messages for sending and receiving, low power audio snooze, WLAN detection and Automatic Frequency Allocation. This is probably the biggest change Edifier has brought to the S360DB compared to the S350DB, and how well does it work?
User Experience
Much like the S350DB, the Edifier S360DB comes with Bluetooth that has been upgraded to V4.1 and retains the aptX functionality. However, even in this version, the NFC is still missing. I don't know about you guys, but I'm kinda hooked to NFC now considering how easy it makes the pairing process and it's a bummer that for extra RM500 over the S350DB, this one still doesn't have it.
I burned in the speakers for well over 72 hours and it has achieved its optimum sound capabilities already. With a little cable management here, a little positioning there, and the S360DB setup was all set to rock. I set the volume at 70% on the speaker, Bass knob at +5 and treble at +3.5 and I found my sweet spot. Putting it at the default settings will give you a pretty flat tone – and that's not a bad thing if you need absolute pitches, but you can see, I'm a bass aficionado.
I tested the Edifier S360DB across several genres and I could manage it right with the input system itself without having to tweak the knobs at all; at least to my listening pleasure.
I'm sure you have questions about the bass being wireless. I placed the subwoofer unit on the floor and tested it in the range of a few meters from the satellite towers. I couldn't experience a single jig truth be told. In fact, I almost forgot that the subwoofer unit was wireless. The 5.8GHz band really does a great job here.
On Bluetooth, within 5 meters radius, you can be assured that the experience is going to be remarkable. Afterall, it does have aptX under its hood that improves audio delivery and given the fact that the S360DB is Hi-Res certified, the sound quality is definitely superb.
I don't really know how am I going to explain the audio spectrum here. The bass is perfect, the mids are excellent and the highs that struggle a little on default settings can easily be tweaked with the knob. I mean, it covers a pretty wide frequency range, giving us enough flexibility to tune it to the flavor that satisfies our ears.
So is it worth the upgrade from the S350DB? For RM500 extra that the S360DB asks, I myself would stick to the S350DB. BUT, the slightly bigger drivers are actually capable of changing my mind. It really does make a difference, I won't lie. The wireless subwoofer actually does make cable management a whole lot, well, manageable. If you are using this for a large area, the S360DB is worth investing in. If you're aiming for PC setup, I'd say, stick with the S350DB.
Conclusion
Edifier's S-series are probably the best bang for buck speaker sets that you can buy. I wasn't even done with the S350DB and the S360DB upped the ante already. The bass is powerful, the mids are spot-on and the highs are at the perfect squeal. What can you really ask for more? Usually, speaker sets at this level of audio would easily cost you twice for what Edifier is asking, but that's not a surprise knowing it's Edifier, is it?
Buying from the link above will grant some affiliate commissions to us that lets us buy some cookies.