Review
ViewSonic VX2458-C-MHD 24″ Curved Gaming Monitor Review — Wallet-friendly curved gaming monitor!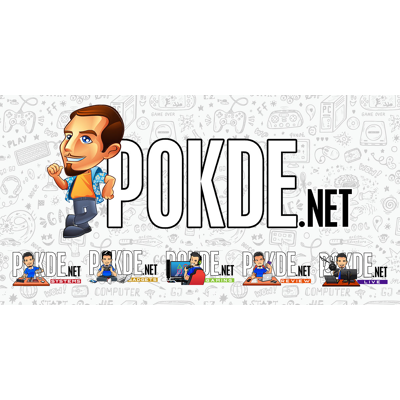 Overview
The ViewSonic VX2458-C-MHD is an affordable gaming monitor that offers a curved 144 Hz VA panel, but packs a pretty extensive list of features, as well as a wide gamut that would put most monitors in its price range to shame.
Positives
+ Input options are exemplary, with support for 144 Hz on all of them
+ Good gamut coverage and volume
+ Excellent color accuracy is achievable via calibration
+ Sweet 144 Hz fluidity without breaking the bank
+ Features offered extends beyond just gaming
+ Pretty affordable for a 144 Hz curved monitor
+ 3 year warranty!
Negatives
- Color accuracy is quite off out of the box
- Ghosting can be an issue with really fast moving objects on screen
- Built-in speakers are there just for the sake of being there
Introduction
If you are in the market for a gaming monitor, there are a number of features you will want to take note of. A high refresh rate, quick response times and adaptive refresh rate technology are what you should have on a gaming monitor in 2019. The ViewSonic VX2458-C-MHD checks all the boxes, and is priced very affordably. So affordably, that we decided that we had to check it out for ourselves.
Unboxing
ViewSonic has kept the packaging simple, with brown cardboard on the outside…
…and thick polystyrene on the inside. Basically all you need to keep the ViewSonic VX2458-C-MHD well-protected from damage that might happen during transportation.
Our review unit came with little more than the monitor itself and power adapter, although the box lists a HDMI cable and quick start guide, which you will definitely get when you purchase your monitor, but didn't come with our unit.
Appearance
ViewSonic clearly thought glossy plastic is a good material to use all over the monitor. The bezels are somewhat thick, making the ViewSonic VX2458-C-MHD less suitable for multi-monitor setups.
The back is even more glossy plastic, with a good array of inputs in the middle, the stereo speakers flanking them, and the singular joystick breaking the glossy deep black finish. It's worth mentioning that the vertical part of the stand is permanently attached to the back of the monitor, with the feet attached via a screw separately. You don't get VESA mounting points, but that's somewhat expected at this price point.
Specifications
Panel Size
24″ (23.6″ viewable area)
Panel Type
VA TFT LCD (1800R curvature)
True Resolution
1920 x 1080 (FHD)
Display Viewing Area(HxV)
521.4mm x 293.28mm
Display Surface
Non-glare
Pixel Pitch
0.272 mm
Brightness
280 cd/m2 (Typical)
Contrast Ratio
3000 :1 (Typical)
Viewing Angle (CR≧10)
178°(H)/178°(V)
Response Time
21 ms (GTG)
3 ms (GTG with Overdrive)
1 ms (MPRT)
Display Colors
16.7m (6 bit+FRC)
Color gamut
85% NTSC
HDR (High Dynamic Range) Support
No
Refresh Rate
48 ~ 144 Hz (LFC-capable)
Low Blue Light
Yes
HDCP support
Yes
Viewing modes
Standard, Game, Movie, Web, Text, MAC, Mono
Adaptive refresh rate
Yes, FreeSync, G-SYNC Compatible
Signal Input
HDMI v1.4 (up to 144 Hz)
DisplayPort 1.2 (up to 144 Hz)
DVI-D (up to 144 Hz)
Earphone jack
3.5mm out
Power Consumption
32.2W (Max)
Chassis Color
Glossy Black
Stand adjustments
Tilt: -5±2°~20±2°
VESA Wall Mounting
No
Weight
3.37kg
Performance
We used DisplayCAL to obtain measurements of the monitor's performance, the maximum brightness we saw was with the User Color color temperature setting, at 308 cd/m2 at the center, while on the Native mode we are seeing a measured brightness of around 230cd/m2 before calibrating, and around 199 cd/m2 once we have calibrated it to 6500K and gamma 2.2.
Uniformity is pretty good to the naked eye, although when put under a Sypder5,  we see that the top edge is a wee bit dimmer than the center. It's absolutely fine for daily use and gaming as I absolutely didn't notice the difference in brightness. I would recommend you not to get this monitor for production work, but then again, no one buys a curved monitor for that kind of purpose.
Color gamut is also pretty impressive, offering 95.0% sRGB coverage, 82.0% Adobe RGB and 84.1% DCI P3 coverage. The sRGB coverage is just a bit short on the blue end, in DCI-P3, we see the ViewSonic VX2458-C-MHD really lacking in the red and green areas as well. With that said, the results here are surprisingly good as it almost deliver 100% sRGB gamut. The gamut volume is also pretty impressive at 124%, 85.4% and 87.8% for sRGB, Adobe RGB and DCI-P3, respectively.
Out of the box
You can download the drivers from the website which includes a color profile for the monitor setting the whitepoint to 6500K. Unfortunately it doesn't exactly deliver on that.
| | |
| --- | --- |
| Measured whitepoint | CCT 8163K |
| Average ΔE*00 | 6.58 |
| Maximum ΔE*00 | 12.9 |
| Measured contrast | 1314:1 |
| Measured brightness | 232 cd/m² |
These results aren't great at all. For production work, a Delta E value of <2 is necessary to ensure that the colors you are seeing are as intended. This is pretty way out of whack, and the white point is also way too blue, aside from being way off from the intended 6500K whitepoint with the factory color profile.
Calibrated
We calibrated the display to 6500K white balance and gamma 2.2 with DisplayCAL and a Spyder5, and these are the results we got.
| | |
| --- | --- |
| Measured whitepoint | CCT 6392K |
| Average ΔE*00 | 1.12 |
| Maximum ΔE*00 | 2.67 |
| Measured contrast | 1104:1 |
| Measured brightness | 193 cd/m² |
After calibrating the monitor, we see some pretty impressive figures. The maximum Delta E got below 2.67, which is very acceptable. The brightness is on the dim side now though, at only 193 cd/m² to accommodate the 6500K white balance. You can download the profile created here.
User Experience
First off, let's start with how easy it is to setup. The ViewSonic VX2458-C-MHD literally has almost every input that is supported by modern GPUs. You get DVI-D, HDMI 1.4 and DisplayPort 1.2, all supporting the full 48 ~ 144 Hz refresh rate. You would want to use the DP input if you are using a NVIDIA graphics card though, as NVIDIA only supports G-SYNC Compatible over DP. It's worth noting that the ViewSonic VX2458-C-MHD isn't in NVIDIA's validated list of G-SYNC Compatible monitors though, but I have confirmed that you can use G-SYNC Compatible on this monitor.
The power adapter is not built into the monitor, which can be a point in favor of the ViewSonic VX2458-C-MHD as it means you won't need to run a thick IEC C13 cord all the way to your monitor. Also, replacing the external power adapter is going to be a lot cheaper than trying to get a new built-in power adapter for your specific monitor.
Once you got everything up and running, you might want to pay the OSD settings a visit. While the ViewSonic VX3211-4K-MHD we reviewed previously had a comically tiny OSD, the ViewSonic VX2458-C-MHD has a regular sized one. It's also quite a bit easier to navigate with the joystick, although there are some idiosyncrasies in the design of the OSD. For example, tapping the joystick closes the menu, while to apply, you had to move it left. You will get the hang of it, but when I first started off, I really questioned the sanity of the person in charge of designing the OSD here.
Right off the bat, if you are coming from any display with a lower refresh rate, you are in for a treat. 144 Hz is definitely serves up a much smoother experience. Even in Windows, the pointer moves way more fluidly than on a lower refresh rate display. For gamers, you get FreeSync or G-SYNC Compatible in addition to the high refresh rate, depending on your camp.
You also get the various gaming modes you would usually see on any self-respecting gaming monitor, as well the option to adjust the level of DCR (dynamic contrast ratio) you want. There's Black Stabilization too on the ViewSonic VX2458-C-MHD, for when you need to brighten up dark areas. Like spotting enemies in dark corners, for example. It's a lot less subtle than some implementations I have seen though.
Moving on, the viewing angles are great, but since this is a curved monitor, you would want to sit dead center to experience the enhanced immersion brought about by the curvature. Curved monitors promise less strain on your eyes, and I can vouch for it as I have stared at it for hours on end without issue. The pixel density of this display isn't particularly high at around 93 PPI, but it's sufficient for me at my desk which places the monitor around 69cm away from my face. Speaking of my desk, a more flexible stand that allows for height adjustments would have been great.
The VA panel used here in the ViewSonic VX2458-C-MHD is somewhat prone ghosting, a weakness that affects all VA panels in general. While I was able to see some mild ghosting in the UFO test, I didn't notice it when playing my usual games. If you find the ghosting too apparent for your liking, ViewSonic does offer some reprieve in the form of the 1ms Mode that uses backlight strobing to simulate a faster response time and also overdrive. You might want to avoid the 1ms Mode though as it disables FreeSync in addition to dimming the display a bit. It's not that bright in the first place, so this actually makes it slightly worse.
You do get stereo 3W speakers with the ViewSonic VX2458-C-MHD, but they are quite unnecessary. The sound quality is akin to an old radio, and I would probably only use them if I lost all my earphones and speakers and had to listen to an urgent voice message immediately. If I had some extra time, I would drive out to a nearby Daiso to buy earphones. They sound that bad.
Enough about the hardware, for now. In addition to what the monitor offers, ViewSonic also lets you use the ViewSplit software with this monitor. Basically it allows you to divide the display area more flexibly than natively possible in Windows. It's a cool feature but probably one which would benefit larger monitors than the 24″ ViewSonic VX2458-C-MHD.
Conclusion
The ViewSonic VX2458-C-MHD is priced at RM719 on ViewSonic's LazMall Flagship Store, which is somewhat steep for its feature set. However you can routinely find it for quite a bit less, making it one of the most affordable curved 144 Hz gaming monitors you can find in the market. It also offers one of the widest gamuts we have seen in this price range, which is nice to have although you most probably won't be using this for production work given that it is a curved monitor.
Gamers who are sensitive to even the slightest ghosting in fast-paced games might want to avoid this monitor. Aside from the limitations of its VA panel, this monitor represents a pretty solid option for gamers. If you want to experience the fluidity of a 144 Hz panel as well as the immersiveness of a curved monitor without breaking the bank, this is the monitor for you. Not to mention the color accuracy is absolutely commendable after calibration, which means you will be able to experience colors as you should in games, if you have the tools for it.
Our thanks to ViewSonic for provisioning the ViewSonic VX2458-C-MHD for our testing purposes.