Review
ASUS BR1100F Review – Education Essentials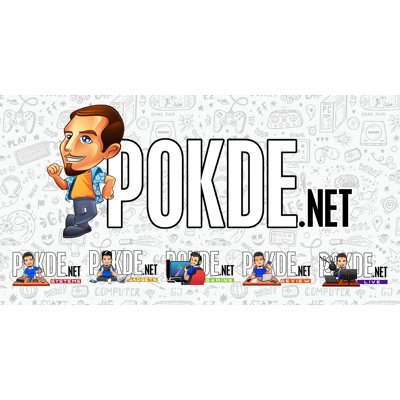 Overview
Designed for kids between 8 to 12 years old, the ASUS BR1100C is a laptop designed to help transition from the traditional educational experience to an online classroom. Is it worth your money? Let's find out.
Positives
+ Good battery life
+ Adequate amount of ports
+ Touchscreen support
+ Comes with ASUS Active Stylus with a dedicated port
+ Dual-band Wi-Fi 6 support
+ MicroSD + 4G SIM card slot optional upgrade
+ It's very easy to replace the internal parts
+ Sturdy with MIL-STD-810H standard rigidity
Negatives
- Intel Celeron N4500 is a little too weak
- Speakers could use major improvements
- No keyboard backlighting
- Random delays when using touchscreen with stylus
- Display is reflective with extremely thick bezels
Unboxing the ASUS BR1100F
Given that the focus of the ASUS BR1100F is a laptop targeted at children, typically primary school age, for the purpose of education, I figured the packaging would be different. Instead, it looks like your typical ASUS productivity laptop box. Inside it, you will find the following items:
ASUS Active Stylus guide
Quick start guide
User guide
45W Power brick
Power cable
The ASUS BR1100F laptop itself
Appearance
The ASUS BR1100F is a student laptop focused on primary school students. It doesn't look like your typical ASUS productivity laptop like the ZenBooks and VivoBooks. The lid has a dark gray finish with textured surface and a lighter gray outer lining. As usual, you can find the ASUS logo right at the center.
Open up the lid and you'll get a glimpse of the 11.6-inch display, chiclet keyboard, and trackpad. The bezels are relatively big and it allows the laptop to rotate up to 360°. However, that's not the biggest thing here as the bezels are humongous, so much so that it feels like a laptop from a decade or two ago.
On the left side, you have a Kensington Lock, proprietary charging port, a USB-C port, a USB-A port, HDMI port, and the active stylus port. As for the right side, you can find the volume rockers, power button, a 3.5mm combo audio jack, another USB-A port, and an RJ45 LAN port.
Moving over to the bottom, you have three rubberized stands consisting of two short ones and one long one to give it a bit of a lift from the surface it's being placed on. Apart from that, you also have a couple of speaker grilles, product stickers, and 9 exposed screws. It's worth noting that the surface is textured similarly to the lid.
Overall, the ASUS BR1100F looks like a laptop from decades ago that focuses on practicality rather than design. For children and for the purpose of education, I wouldn't complain about it but I personally wished they improved on the looks some more, perhaps give it the same design language as the VivoBook or ZenBook. It would make children more excited to use the laptop, that's for sure.
If you're looking for a more modern productivity laptop, check out our review of the ASUS ZenBook Flip S by clicking right here.
Specifications
CPU
Intel Celeron N4500 @ 1.1 GHz (up to 2.8 GHz Boost), 4M, 2C/2T, 10nm, 6W TDP
RAM
4GB DDR4
GPU
Intel UHD Graphics
Storage
128GB eMMC
Software
Microsoft Windows 10 Pro
Connectivity
Wireless
802.11ax Wi-Fi 6 (2.4GHz and 5GHz)
Bluetooth 5.0
Wired
1 x USB 2.0 Type-A
1 x USB 3.2 Gen1 Type-A
1 x USB 3.2 Gen2 Type-C (with Power Delivery)
1 x RJ45 Gigabit Ethernet LAN
1 x MicroSD card reader + SIM card slot (4G LTE)
Display
11.6″ WXGA (1366 x 768) 60Hz TN display, 45% NTSC, touch support
1 x HDMI 1.4
Audio
SonicMaster
Built-in speakers
Built-in aray microphone with Cortana support
1 x 3.5mm combo audio jack
Power
45W power adapter
42Whr 3-cell Li-ion battery
Dimensions
294.6 x 204.9 x 19.9 mm
Weight
1.26 kg
Performance
Kicking off our benchmark suite with CrystalDiskMark, you can see that the speeds are low compared to most boot drives you find today. This isn't a surprise since it uses eMMC storage instead of the typical SSD storage you tend to find nowadays in most laptops. You can install an SSD inside here if you wish, so a massive speed boost is still possible. Essentially, the speed here is akin to a slightly slower SATA-based SSD storage.
Moving on to Cinebench R15, it's no surprise that the ASUS BR1100F had very low scores. After all, it's powered by the Intel Celeron N4500, which is best for its energy efficiency. It's amazing to think that its multi-core score is only slightly better than a single core Intel Core i7-10810U.
A similar pattern can be seen in Cinebench R20, though the number doesn't look depressing. In fact, the single core performance is decent enough, and we can't expect much from multi-core given it's a dual-core CPU.
Unsurprisingly, I couldn't get Unigine SuperPosition to run in this laptop. As a result, we'll just have to skip this one.
In 3DMark Time Spy, the ASUS BR1100F only managed a measly score of 129. This benchmark is GPU-intensive, so this is to be expected as it only uses an integrated Intel UHD graphics.
As for PCMark 10, it managed to score well enough given its specifications. This is a good sign that it's meant for productivity, web browsing, and some light multimedia use, making it ideal for educational use.
The battery life is one area that I'm confident with the ASUS BR1100F, especially given that it uses the Intel Celeron N4500. In the Modern Office endurance test, it managed to last 8 hours and 19 minutes (499 minutes) before the battery depleted, which is more than enough for most people.
User Experience
The ASUS BR1100F is a laptop designed for young children for the purpose of education. This type of product has grown more important since the pandemic hit as most places have shifted towards online learning at home. It's powered by the Intel Celeron N4500 with Intel UHD graphics. As for memory, it has an 8GB DDR4 RAM and 128GB eMMC storage.
Honestly, the laptop is rather sluggish but if you're not doing any complex tasks, it should work just fine. I would opt for an SSD upgrade, maybe even the RAM as well, to give it that much needed speed boost. Most of all, the CPU could certainly use more help to make it more usable, so if you can, do opt for the variant with the Intel Pentium Silver instead. It's not a huge upgrade, but it's certainly one that is needed.
Speaking of upgrades, the ASUS BR1100F is designed for easy upgrades. In fact, they're pushing for it in the sense that your child can learn about the internal components and replace it themselves. I took it upon myself to open it up and I have to agree as you just need to loosen 9 screws on the bottom and pop open the plastic shell. Most laptops tend to look rather complicated when you open it up but this one, everything is positioned in such a way that it's akin to a tutorial for learning about laptops.
As for the display, the 11.6-inch display works fine enough. Viewing angles are decent at best, colours are lacking that punchy quality to it, and the screen is quite reflective so using it in a brightly lit environment isn't the best. I have no complaints on the WXGA resolution however, since it's more than enough for the intended purpose of this laptop. Having touchscreen support is a boon for that added bit of productivity, and it can even encourage your child to be creative. What I personally don't like is the ultra-thick bezels, making it feel like a machine from a decade or two ago.
Speaking of touchscreen, the ASUS BR1100F does come with an ASUS Active Stylus with a dedicated port for it. It's certainly a nice addition to the laptop as you can use the touchscreen traditionally with your hand on write on the display like you would a pen. Since it's digital, children can write down notes or draw and express their creativity. It works fine but at times, I notice that there's an odd delay between using it and the appropriate visuals appearing at times. I have a strong feeling it's due to the CPU used as there's always a small lag whenever this happens.
The ASUS BR1100F does come with an adequate amount of ports as it has a two USB Type-A ports, one USB Type-C port that supports PD charging, an HDMI port, a combo audio jack, and an RJ45 LAN port. Depending on the variant you choose, you can even opt to have a microSD + SIM card slot here for added memory, ease of data transfer, and remain connected to the internet wherever you go, which is very useful for the digital learning experience.
As for the keyboard, we have a chiclet keyboard with no Numpad. You get short travel distance with a hint of tactility, but nothing more than that. For me, the size of each key is relatively small but for young children, it should be adequate for them, so that's fine. What I don't like is the lack of backlighting. A simple white backlighting would help for better visibility, especially for children who are still growing accustomed to a keyboard layout.
In the sound department, the ASUS BR1100F's speakers are somewhat depressing. It lacks volume, clarity, bass, and everything in between. In fact, I would dare say that the speakers are just there for practical use and nothing more, which is okay still given the purpose of this laptop. I do believe for the sake of having a more conducive online learning experience, especially in a digital classroom, give your child a headphone with a decent microphone built in.
ASUS BR1100F Verdict
Under normal circumstances, the ASUS BR1100F has a lot of things that wouldn't be acceptable for young adults and older. For children however, it's perfectly fine. You get good battery life, adequate amount of ports, MIL-STD-810H rigidity, touchscreen support, dual-band Wi-Fi 6 support, comes with the ASUS Active Stylus with a dedicated port for it, can include a 4G SIM card slot, and it's very easy to replace the internal parts.
However, the CPU for this particular variant is a little too weak, the speakers could use major improvements, there is no backlighting for the keyboard, random delays when using touchscreen with stylus, and the display is reflective with extremely thick bezels. Perhaps with the Intel Pentium Silver, I could give it a better award but in the case of this ASUS BR1100F review, I award this laptop with our Bronze Pokdeward.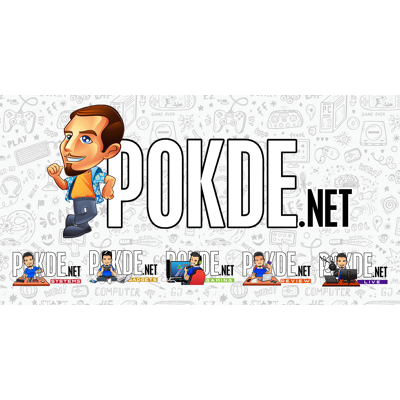 Big thanks to ASUS Malaysia for sending us this laptop for the purposes of this review.