RM 62 Million Spent In 10 Seconds For The Huawei P20 Series? What!?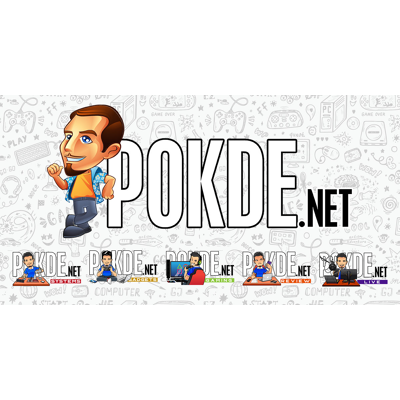 That's 6.2 million bucks a second
Talk about your hot potato. Huawei Consumer Business Group has just revealed that a total of RMB 100,000,000 (approximately RM 62,000,000) has been made from the sales of Huawei's new devices, the Huawei P20 and Huawei P20 Pro through Huawei's Vmall e-commerce platform.
Here's the kicker though, all this money was spent in the FIRST 10 SECONDS of which the Huawei devices were made available on the online store.
That is just mind-blowing. Either these people really love Huawei enough to go ape over the Huawei P20 series or someone's blowing smoke up another someone's tuchas. I mean seriously, 62 million bucks could get you a small island somewhere off Penang or something. I wonder if we'll hear about this sort of crazy money being spent on these devices over here.
The Huawei P20 features a 5.8 inch IPS LCD display with an 18:7:9 aspect ratio with 4GB of RAM and 128GB internal storage (no external support). Under the hood, the device runs on Huawei's proprietary Kirin 970 octa core processor and it features AI. Powering the device is a 3,400 mAh battery. In terms of software, the Huawei P20 runs EMUI 8.1 which is based on Android 8.1 Oreo.
The cameras featured on the P20 are a dual lens setup on the back which consists of the familiar f/1.8 12MP lens that shoot colour and a secondary f/1.6 20MP lens that shoots in monochrome. As for the selfie camera, the P20 sports a 24MP shooter that comes with f/2.0 aperture and it supports fixed focal length.
As for the Huawei P20 Pro, the device features not only a bigger screen than it's brother at 6.1 inches but it also packs a bigger RAM at 6GB as well as a bigger battery which is 4,000 mAh.
Another notable difference is of course the camera setup, which has everybody and their mum talking about. The Huawei P20 Pro features a rear camera with a tri-lens setup. One is a 40MP f/1.8 lens that shoots colour, the other a 20MP f/1.6 monochrome lens while the third one is an 8MP f/2.4 telephoto lens.
The Huawei P20 and Huawei P20 Pro are available now in Malaysia with a retail price of RM 2,599 and RM 3,299 respectively.