Review
ASUS ZenBook Flip S UX371 Review — beautiful screen, great performance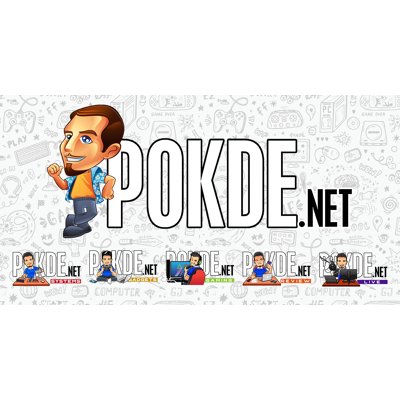 Overview
I am usually a fan of more conventional clamshell laptops, but the ASUS ZenBook Flip S UX371 is actually interesting enough for me to consider it over a traditional laptop. It's fast, it's light, and it looks downright stunning.
Positives
+ Packaging is decidedly more premium than your average laptop
+ Bronze accents on a deep blue finish never gets old
+ 11th Gen Intel Core processor offers a significant performance uplift over previous gen options
+ Good battery life despite high-res screen
+ 4K OLED display is simply gorgeous and well-calibrated out of the box
+ NumberPad and touchscreen makes navigating around blissful
+ Great sounding speakers
Negatives
- Glossy display can lead to uncomfortable glare at times
- Performance is not the best we have seen from the i7-1165G7
- Keyboard could do with a bit more tactility
- Where is my headphone jack?
ASUS has always made some awesomely designed laptops, and the ASUS ZenBook Flip S is the latest iteration of their convertible series. The ASUS ZenBook Flip S packs the latest 11th Gen Intel Core processor and is also Intel Evo-certified, which means that it delivers an experience that is expected of a next-gen laptop. On top of all that stuff from Intel, the ASUS ZenBook Flip does bring a lot more on the table too, so lets check them out.
Unboxing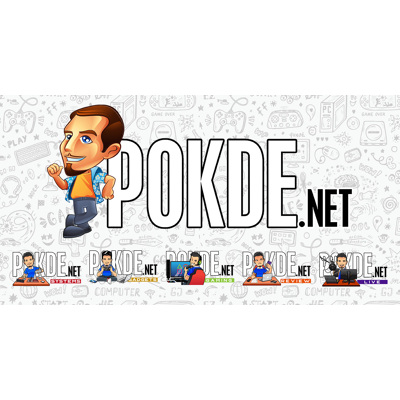 ASUS upped the ante further with the packaging for the ASUS ZenBook Flip S UX371. Here, the contents of the package are split into two parts, the laptop itself and the charger.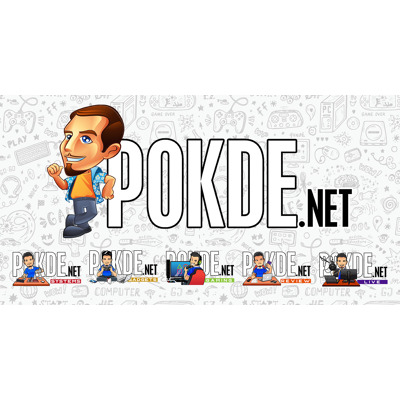 Under the laptop lies an envelope that should presumably contain some of your usual documentation, but as ours is an early review sample, we don't get those in the package. There's also a very compact 65W USB-C power adapter, as well as a USB-C to 3.5mm dongle. Yup, this is yet another laptop from ASUS without the headphone jack.
According to the specifications, it should come with an additional sleeve, stylus and also a USB-A to RJ45 ethernet adapter, all of which didn't come with review sample.
Appearance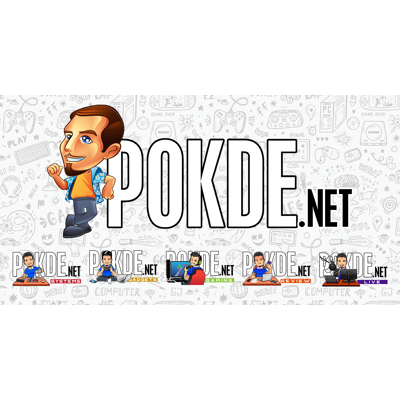 The lid of the ASUS ZenBook Flip S UX371 comes in a stunning Jade Black finish, that is reminiscent of ASUS' premium laptops that come in dark blue finishes. The ASUS logo contrasts very well in Red Copper, giving off an air of opulence that ASUS reserves for their most premium of laptops, which the ASUS ZenBook Flip S UX371 is apparently a part of.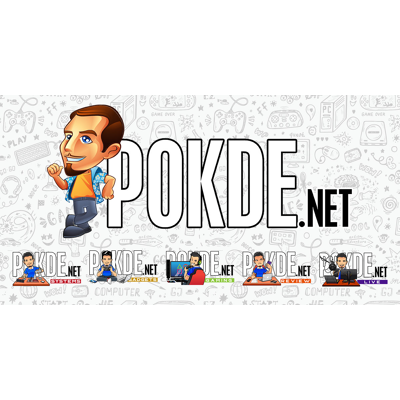 The bottom of the laptop is decidedly more boring, although ASUS seems to have baked in more cooling vents here than they did on the ASUS ZenBook 14 UX425E. The design combines a few angular lines with smoothly curved edges.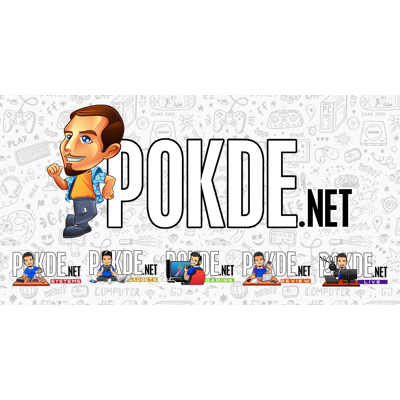 The ASUS ZenBook Flip S UX371 sports a glass cover over its display, which gives it a more premium look, although it does result in some glare. The ErgoLift does raise the bottom up a slight bit, which is quite interesting considering the hinge folds around in 360°. The laptop looks really sleek, with an extremely thin profile.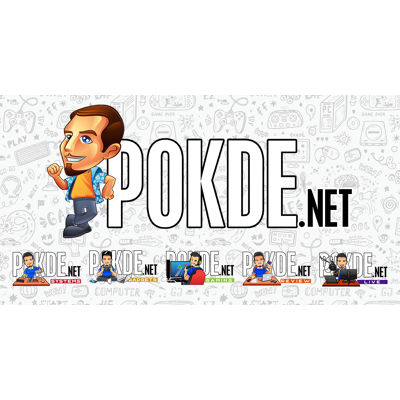 The Red Copper trim is also visible above the keyboard. There's a narrow chamfered edge featuring the contrasting color around the lower half, and a sliver of it on the side of the lid, making for a really attractive looking laptop from every angle.
ASUS ZenBook Flip S UX371 Specifications
CPU
Intel Core i7-1165G7 @ 2.8 GHz (up to 4.7GHz Boost), 4C/8T, 25W TDP, 10nm SuperFin
RAM
16GB LPDDR4X-4266, dual-channel (on-board)
GPU
Intel Iris Xe Graphics (96EU @ up to 1.3GHz)
Storage
1TB WDC PC SN730 3.0 x4 NVMe SSD
Software
Microsoft Windows 10 Pro
Intel Graphics Command Center
MyASUS
McAfee Personal Security
Connectivity
Intel WiFi 6 AX201 (2×2 WiFi 6 up to 2.4Gbps)
Bluetooth 5.0
2 x USB-C (Thunderbolt 4, USB-PD charging)
1 x USB 3.0
1 x microSD card reader
Display
13.3″ 4K (2160p) OLED Samsung SDC4147 panel, 400-nit, 100% DCI-P3, 80% screen-to-body ratio
HDMI 1.4 (up to 4K@60 Hz)
Audio
Stereo speakers, certified by Harman-Kardon
USB-C DAC included
Array microphone
Power
65W power adapter, USB-PD support
67WHr, 4-cell, Li-Po battery
Dimensions
305 x 211 x 13.9 mm
Weight
1.2kg
Performance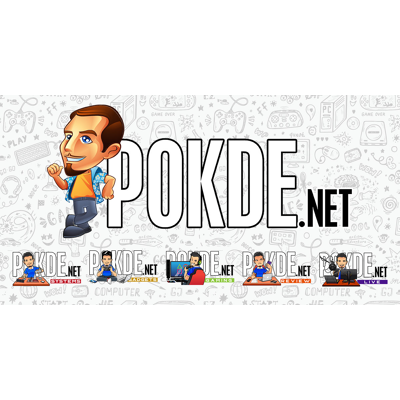 First up, the storage. ASUS did use a significantly more premium SSD for the ASUS ZenBook Flip S UX371 rather than their usual Intel SSD 660p. The WD WDC PC SN730 is much faster here, although you probably won't be able to really experience a major difference in normal use anyway.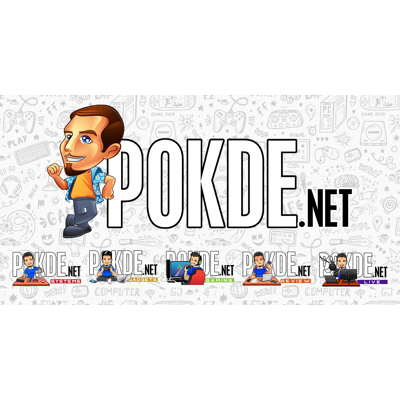 For some peculiar reason, the Intel Core i7-1165G7 in the ASUS ZenBook Flip S UX371 actually underperforms when compared against the ASUS ZenBook 14 UX425E which we tested earlier. In fact it runs even slower than the much more affordable VivoBook 15 K513.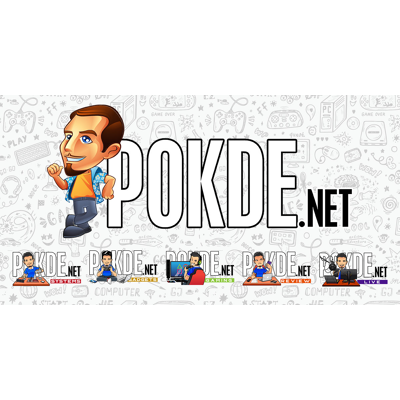 A serious peculiarity happens in 3DMark, where the ASUS ZenBook Flip S UX371 comes up really short behind the ASUS ZenBook 14 UX425E. It is still about 50% faster than the 10th Gen ASUS ZenBook though.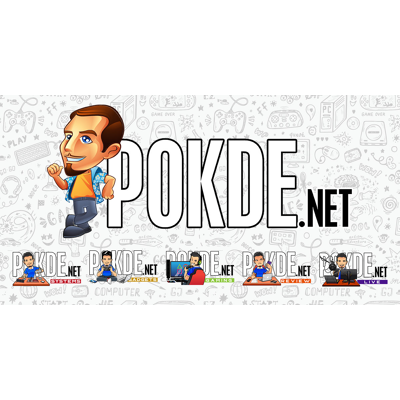 Superposition sees the ASUS ZenBook Flip S UX371 come right up under the ASUS VivoBook 15 K513 which packs a GeForce MX350. Apparently there's still areas where the MX350 will still shine over the integrated Iris Xe Graphics. This is also the one benchmark where we see the ASUS ZenBook Flip S UX371 outperform the ASUS ZenBook 14 UX425E.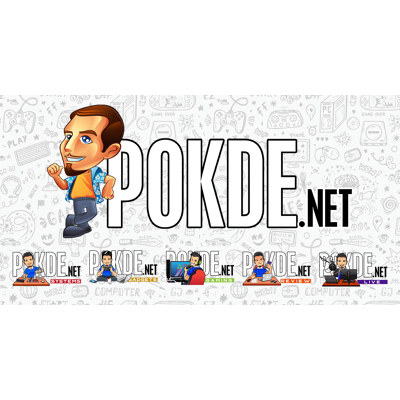 PCMark performance is as you would expect. It is a great laptop for essential computing and productivity, but digital content creation won't be its strong point. PCMark's Digital Content Creation section does prefer more cores and a beefier GPU, so these results are expected. But of course, this is already much better than last-gen's results.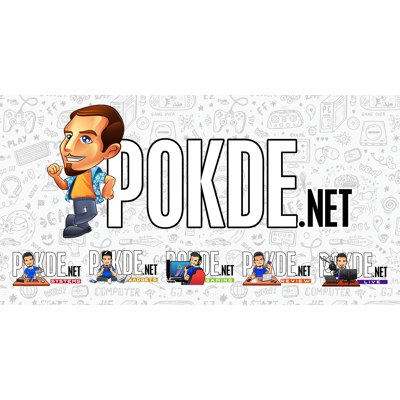 Battery life is another area that the ASUS ZenBook Flip S UX371 doesn't exactly shine, because of the high resolution 4K OLED display. That doesn't really bode well for battery life, even though it has the same-sized battery as the ASUS ZenBook 14 UX425E. Still, 8 hours of battery life is nothing to scoff at.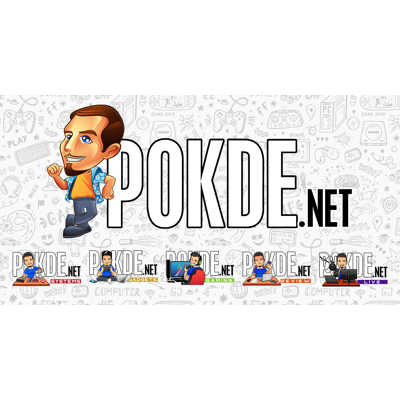 The multi-core section is pretty abysmal looking on the ASUS ZenBook Flip S UX371. It does come with a higher power limit at first than the ASUS ZenBook 14 UX425E, allowing it to boost higher, but it quickly tapers down to around 13W by the end of the run. As a result, the average clocks are just under 2.5GHz, although thermals do look slightly better here due to the rather aggressive throttling, maxing out at 92°C.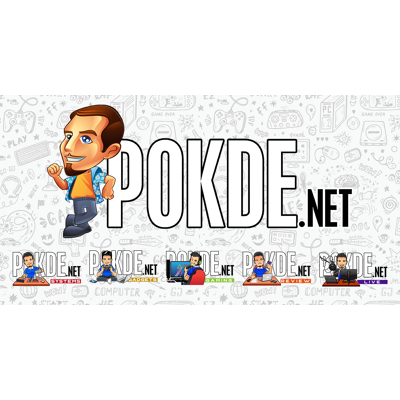 In the single-core run we see a more interesting scenario. The power limit is kept at under 12W, while over on the ASUS ZenBook 14 UX425E we saw it run at up to 18.5W. As such, the highest clocks we see here are just 4.03GHz, with appreciably lower thermals of under 85°C. Average clocks are just below 3.7GHz, versus the 4.28GHz average we see on the ASUS ZenBook 14 UX425E.
This might be due to the Intel Evo certification, as Intel dictates that an Intel Evo-certified laptop has to deliver a similar experience on battery as it can when connected to the wall. So the lower power limit may be intentional for a more consistent experience, even if it hurts the overall performance. Also the cooler thermals do allow it to feel better in use.
User Experience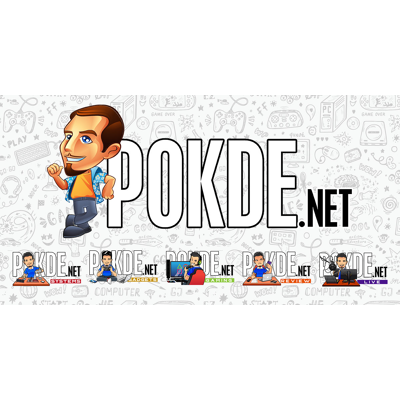 As mentioned earlier, ASUS built the ASUS ZenBook Flip S UX371 with a 360° hinge. This allows you to use it as a regular laptop, a tablet, or use it to present information to the person opposite you in the tent mode seen above. It is touch sensitive too on top of allowing you to use a stylus with it. The smooth glass surface does add some glare, but considering the quality of the screen under it, you really don't want to apply a matte layer to take away from the sharpness or vibrance of the sweet 4K Samsung OLED panel underneath.
ASUS equipped the ASUS ZenBook Flip S UX371 with one of the best displays we have seen, delivering 100% sRGB, 98.1% Adobe RGB and 95.8% DCI-P3 gamut coverage. Gamut volume is just absolutely amazing, with up to 171.8% sRGB. If only it wasn't as reflective, this would definitely be one of my favorite displays in a laptop.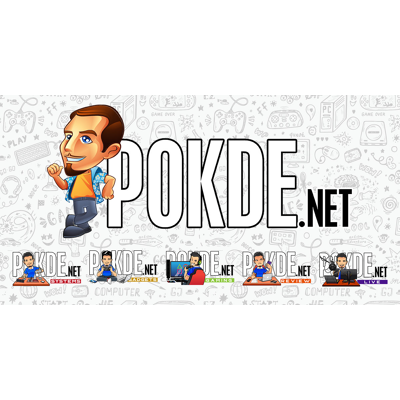 Above that sweet display there's also an infrared facial recognition system, which offers a convenient, secure login option. If you still prefer fingerprint scanners, well unfortunately the ASUS ZenBook Flip S UX371 doesn't offer one.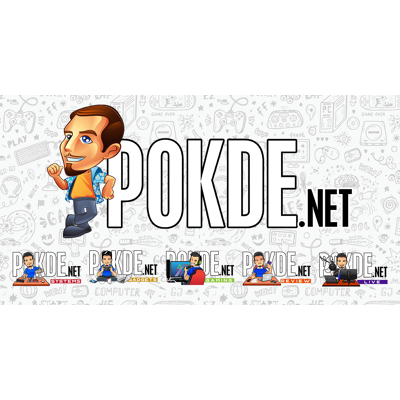 The keyboard here appears to be directly lifted from the ASUS ZenBook 14 series, albeit with less bezels around the edges, as this is a slightly smaller laptop, after all. The trackpad is still huge, complete with the NumberPad functionality. I guess having a ScreenPad would have been cool on a laptop of this caliber, but apparently ASUS decided that it wouldn't have been a good fit for the ASUS ZenBook Flip S UX371.
The travel distance here is pretty perfect already, although for some reason there's just a wee bit more mushiness than I like. Flipping the keyboard behind the display disables the keyboard, but it doesn't have that fancy locking mechanism that physically blocks keypresses that is available in some convertible laptops.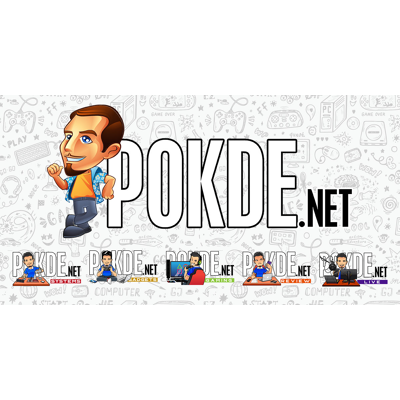 Now, let's move on to the I/O. The right side only offers up a USB 3.0 port and the rather weirdly positioned power button. This is pretty standard for convertible laptops, but the button here is really narrow and fiddly, which doesn't make for a very satisfying experience when turning on the laptop. I wish ASUS had made the button larger and more solid to press.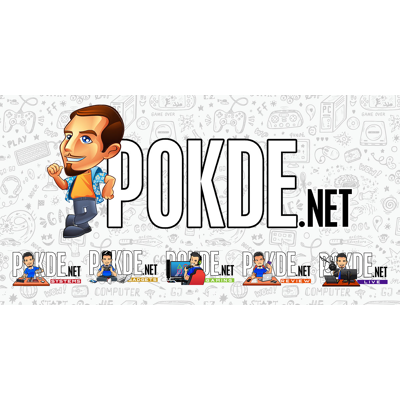 On the other side you get a full-sized HDMI port and two Thunderbolt 4 ports. This laptop appears to be designed in the same vein as the ASUS ZenBook 14 UX425 laptops, with a full-sized HDMI and USB-A port, but unfortunately it also loses the microSD card slot, in addition to the headphone jack that's already absent from the latest ZenBook 14 laptops.
Thankfully, the audio experience is actually surprisingly good out of the speakers built into the laptop. The harman/kardon speakers deliver good sound here, and I did enjoy listening to some music on it, as it is even cable of pumping out a bit of bass. Quite amazing for such a lightweight laptop.
Conclusion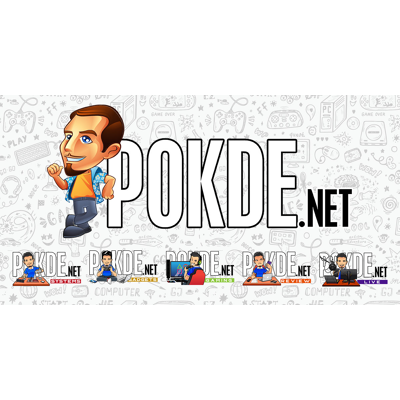 This is a very premium offering from ASUS, and the pricing does reflect it as well. For RM6799, you get a beautiful 4K OLED display in a 2-in-1 convertible form factor, I do think that it is quite a fair price to pay. Unfortunately it does seem that you will have to give up a bit of performance, as the ASUS ZenBook Flip S UX371 apparently doesn't allow the 11th Gen Intel Core to deliver its fullest potential.
Still, it is quite powerful as it is, so I guess it is acceptable. Its portability is also a strong plus in its favor, as it weighs just 1.2kg, glass screen cover and all. I do wish the keyboard was a bit more tactile, but overall, I would say that the ASUS ZenBook Flip S UX371 is definitely a strong contender for one of the best convertible laptops out there.
[UPDATE 12/3/21: the ASUS ZenBook Flip S UX371 is priced at RM6799 in Malaysia]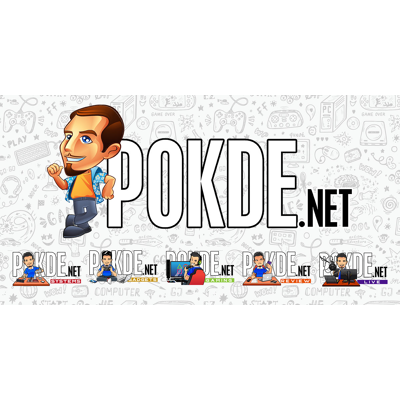 Our thanks to ASUS Malaysia for sending us the ASUS ZenBook Flip S UX371 for review.