Review
ASUS ZenBook Flip 13 OLED UX363 Review — the first step to making OLED laptops mainstream?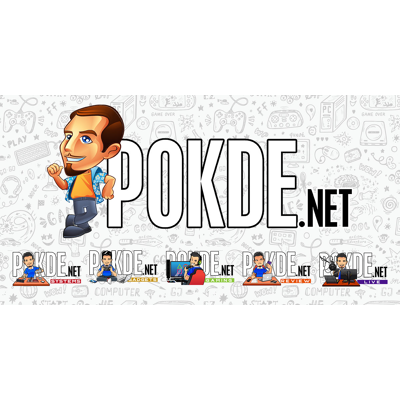 Overview
The ASUS ZenBook Flip 13 OLED most defining feature is its OLED display, which allows it to boast stunning gamut coverage well above what contemporary IPS panels are capable of. The flexibility of the convertible form factor also makes for more ways to take advantage of the sweet display.
i5-1135G7: RM4699 (SRP)
i7-1165G7: RM5199 (SRP)
Positives
+ Comes with an active stylus in the box
+ 2-in-1 hinge is very smooth yet offers enough resistance to stay in place
+ ClearVoice works remarkably well
+ OLED display is a stunner
+ Keyboard is nice to type on
+ Dual Thunderbolt 4 is a nice touch
Negatives
- OLED display looks slightly grainy
- Lackluster performance
- No headphone jack
- No microSD card slot
OLED displays are becoming the standard in smartphones, due to their infinite contrast ratios and wider gamut coverage, that lends itself well to a more vivid viewing experience. While previously only really premium content creator laptops offered OLED panels, it has begun to trickle down to more affordable offerings, like the ASUS ZenBook Flip 13 OLED we are looking at here. Don't get me wrong, this is still a premium machine, but it is definitely a lot more wallet-friendly than the OLED laptops of yore. Let's check it out.
Unboxing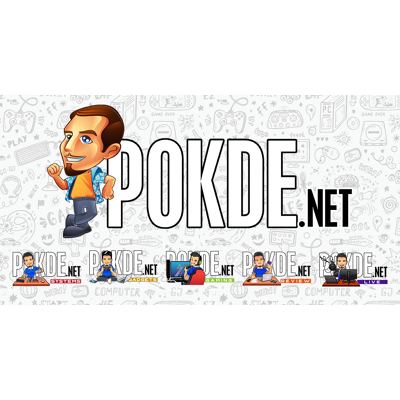 Instead of the more premium packaging that some of the recent ASUS ZenBook laptops come in, the ASUS ZenBook Flip 13 OLED arrived in a box that's more similar to their previous offerings with the product image and name on the front side. Over on the side is ASUS' standard labeling.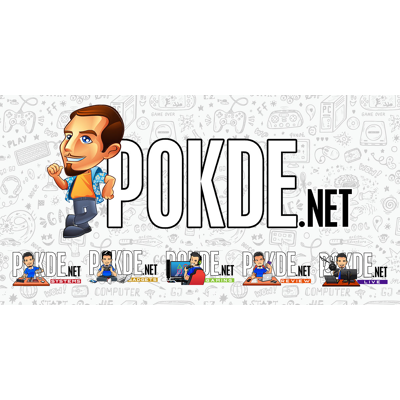 In the box, the standard assortment of documentation and accessories are present. There's a compact 65W power adapter with a 3-pin UK plug and cable. The ASUS ZenBook Flip 13 OLED also comes with a stylus and USB-C DAC. Yes, the ASUS ZenBook Flip 13 OLED is yet another laptop from ASUS that doesn't have a headphone jack.
Appearance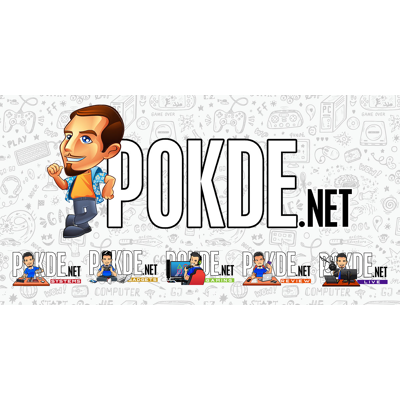 As with most of the recent ASUS ZenBook lineup, the lid sports a concentric circle pattern. This finish is what ASUS dubs "Pine Grey", which seems to mean a grey that has a hint of blue-green mixed in. Regardless, I dig it. I do wish that it was a bit less of a fingerprint magnet though as it can be quite hard to clean with the oil seemingly getting stuck between the fine ridges.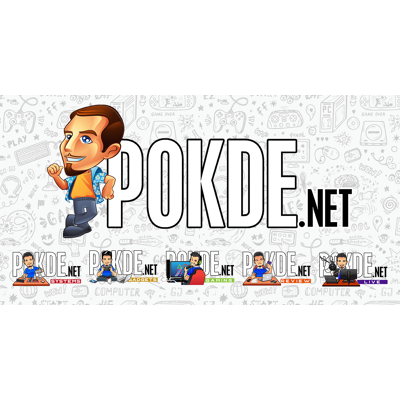 The bottom lid is smooth metal, with subtle curves around the edges. It is worth mentioning that the vents here are purely ornamental, as the ASUS ZenBook Flip 13 OLED draws in fresh air from the rear edge of the laptop instead. The four rubber feet in the corners provide sufficient elevation, while the speakers are positioned near the front edge of the device.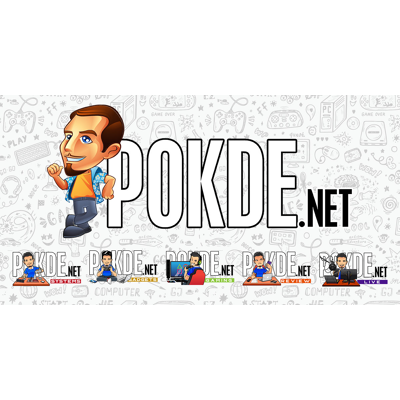 The glass cover over the ASUS ZenBook Flip 13 OLED's display is pretty reflective. It does look very premium thanks to the glossy sheen, but of course those who use their laptops outdoors might find it pretty impractical due to the glare. The bezels are quite thin all around the display, although due to the 360° hinge, you see more of the lower bezel than you would on a design like the ASUS ZenBook 14 or ZenBook Duo 14.
The ASUS ZenBook Flip 13 OLED is equipped with an ErgoLift hinge, but it barely raises the laptop. As a result, the keyboard isn't nearly as tilted as on ASUS' non-Flip laptops, but that's a small price to pay for the flexibility that a 2-in-1 convertible offers. I assume it will be a tall order to design a hinge that can not only go all the way around, but also raise the laptop off the table when used as a normal laptop.
ASUS ZenBook Flip 13 OLED Specs
CPU
Intel Core i7-1165G7 @ 2.8 GHz (up to 4.7GHz Boost), 4C/8T, 25W TDP, 10nm SuperFin
RAM
8GB LPDDR4X-4266 (on-board)
GPU
Intel Iris Xe Graphics (96EU @ up to 1.3GHz)
Storage
512GB Kingston OM8PCP3512F PCIe 3.0 x4 NVMe SSD
Software
Microsoft Windows 10 Home
Intel Graphics Command Center
MyASUS
Microsoft Office 2019 Home & Student
McAfee Personal Security
Connectivity
Intel WiFi 6 AX201 (2×2 WiFi 6 up to 2.4Gbps)
Bluetooth 5.0
2 x USB-C (Thunderbolt 4, USB-PD charging)
1 x USB 3.0
1 x microSD card reader
Display
13.3″ FHD (1080p) OLED Samsung SDC414A panel, 400-nit, 100% DCI-P3
HDMI 1.4 (up to 4K@60 Hz)
Audio
Stereo speakers, certified by Harman-Kardon
USB-C DAC included
Array microphone
Power
65W power adapter, USB-PD support
67WHr, 4-cell, Li-Po battery
Dimensions
305 x 211 x 13.9 mm
Weight
1.3kg
Performance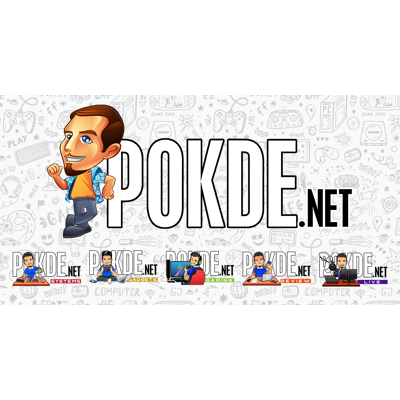 Starting off with the storage benchmarks, the OEM drive from Kingston performs on par with many mid-range PCIe 3.0 x4 NVMe SSDs. In practice, the ASUS ZenBook Flip 13 OLED loads everything really quickly and boots almost instantly.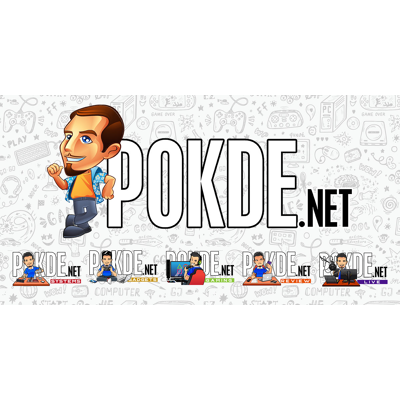 Cinebench R20 charts the CPU performance, and it appears that the ASUS ZenBook Flip 13 OLED boasts of rather strong single-core performance. It appears that multi-core performance is not exactly its strong suit though, as it is the slowest performing one here.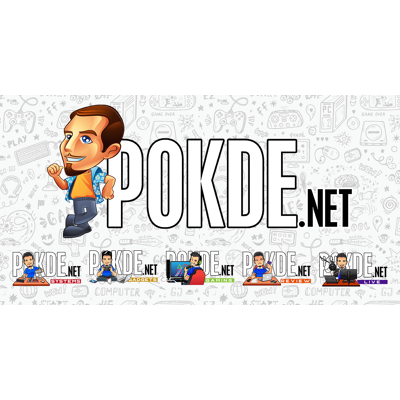 GPU performance is right up there with the best, although the Swift 3X does have a dedicated Xe MAX graphics to provide it with an extra bit of performance here. In terms of integrated graphics, it doesn't get much better than the 11th Gen Intel Core processors for now.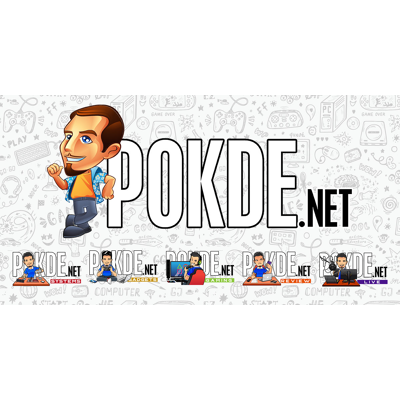 In 3DMark Time Spy, the better CPU performance of the Lenovo Yoga 9i and its Intel Core i7-1185G7 contributes to the difference.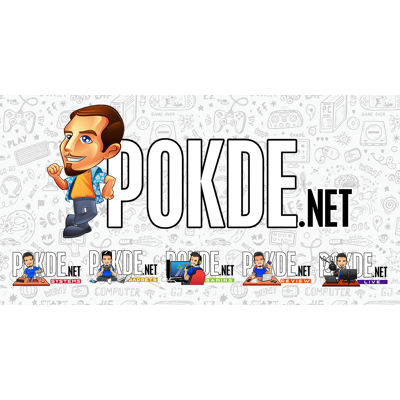 As you would expect, the ASUS ZenBook Flip 13 OLED blazes through the basic computing and productivity. Basic content creation is possible, but do not expect to depend on it as your sole video editing machine.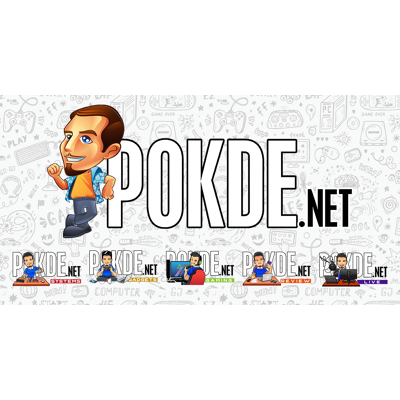 The ASUS ZenBook Flip 13 OLED offer excellent battery endurance, which is quite a surprise given that PCMark isn't particularly optimized for an OLED display with white backgrounds and stuff. The lower resolution here appears to be main factor that allowed it to significantly outperform the ZenBook Flip S which touts a 4K display.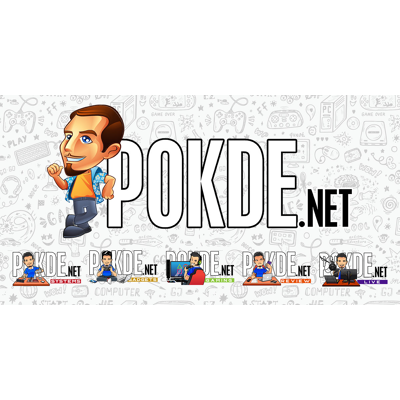 There isn't much to talk about the cooling in the ASUS ZenBook Flip 13 OLED. A single fan blows out of a single heatsink connected to a extra-wide heatpipe. As there aren't any dedicated GPUs here, there's only one chip that needs cooling in the ASUS ZenBook Flip 13 OLED.
With that said, ASUS did attempt to deliver extra performance with the ASUS Intelligent Performance Technology (AIPT) feature. It raises the sustained power limit from 25W to a good 35W, which does allow it to boost higher, but the cooling here is only able to sustain it for short bursts at a time. In benchmarks like Cinebench that applies a sustained load, the Intel Core i7-1165G7 ends up thermal throttling. With that said, the ASUS ZenBook Flip 13 OLED with the Performance mode enabled posts a 7% higher multi-core score though, so if you are planning on using it for more CPU-intensive workloads, switching the AIPT mode can help.
User Experience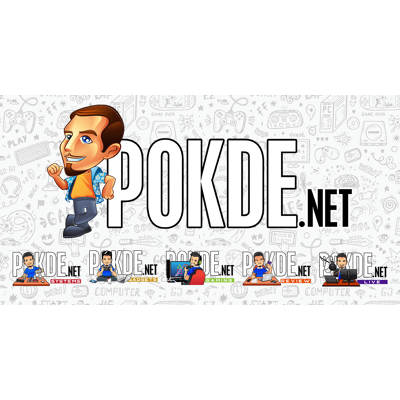 As a convertible, the ASUS ZenBook Flip 13 OLED definitely offers plenty of flexibility when it comes to how you want to use it. I generally do not use convertibles in any other mode other than the basic laptop mode. I find that the 13″ display and 1.3kg weight results in a device that's a bit too hefty for me to carry and use as a tablet when out and about. However I wouldn't mind kicking back in bed with the ASUS ZenBook Flip 13 OLED as a tablet to catch up on some Netflix or maybe reading a few e-books before I doze off.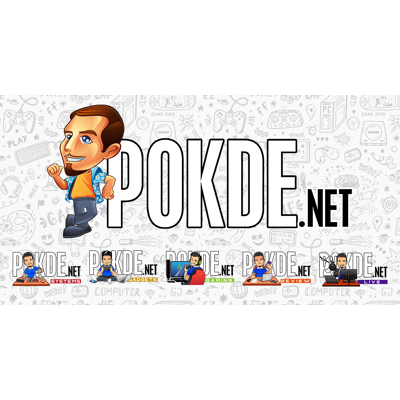 As customary of recent ASUS ZenBooks, the ASUS ZenBook Flip 13 OLED sports an IR facial recognition system that works with Windows Hello. The camera also works pretty well, as you can see in the following video:
I also tested the ASUS AI Noise-Cancelling Technology featured in the ASUS ZenBook Flip 13 OLED in the video above. It is able to cancel out ambient noise quite effectively. With a YouTube video of some ambient café noises playing from my speakers, ClearVoice definitely does a very good job at removing most of the noise at the expense of some fidelity.
Display and Audio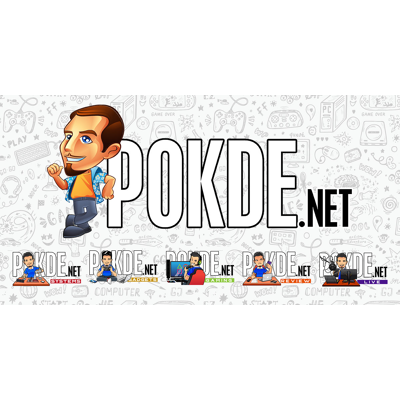 As you would expect from the name, one of the ASUS ZenBook Flip 13 OLED's main highlight is its display. True enough, it is an excellent panel. While only coming with a FHD resolution, the vividness and contrast is absolutely stunning owing to its OLED technology. I measured 99.5% DCI-P3, 96.9% Adobe RGB and 100% sRGB gamut coverage. Meanwhile gamut volume comes in at 123.2% DCI-P3, 119.8% Adobe RGB and 173.9% sRGB. In short, a really vivid and vibrant display.
But there are drawbacks too with the OLED display. While I absolutely enjoyed the true blacks and vibrant colors, the PenTile subpixel layout of the panel is quite apparent. It isn't nearly as visible in the ASUS ZenBook Flip S that touted a 4K panel, but here it is quite obvious, which is noticeable as a fine graininess.
I am not sure if I just sit too close to the laptop when I work, but it does mar the overall quality of the display for me. When put side by side with the ASUS ZenBook Duo 14, the ASUS ZenBook Flip 13 OLED's sparser subpixel layout is quite noticeable to me, although I am not exactly sure if you can see it in the image below.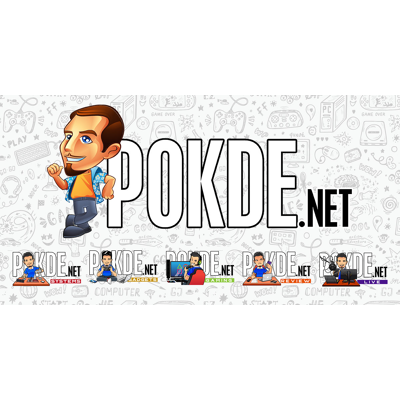 Moving on, the audio of the ASUS ZenBook Flip 13 OLED is pretty good. It does provide for an enjoyable listening experience. Bass is surprisingly present in the sound, which isn't all that common in a laptop, especially one that's this thin and light. Plugging in the USB-C dongle definitely promises a much better listening experience, provided you have a good pair of headphones.
Keyboard and Trackpad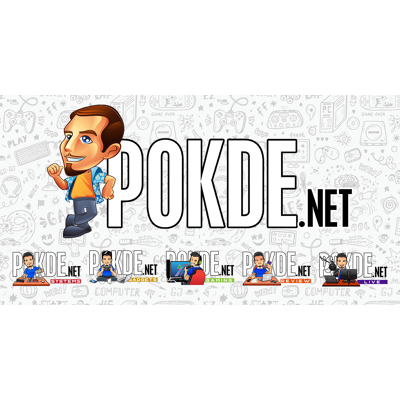 ASUS has consistently delivered on their keyboards, and the ASUS ZenBook Flip 13 OLED is no different. The keyboard offers sufficient tactile feedback and travel distance, with nicely spaced out keys. What I really like is that ASUS still found the room to cram in the PrtScr, Insert, Delete, Home, PgUp, PgDn and End keys, despite the limited space. In fact they went so far as to double up on them, with the Arrow keys also featuring a secondary layer that can be accessed via pressing the arrow keys.
The trackpad in the ASUS ZenBook Flip 13 OLED is humongous, probably relative to the size of the laptop itself. There's also the NumberPad feature which doesn't take over the trackpad, something that the ROG team at ASUS has yet to pick up on. Overall I just leave the NumberPad on, even though I rarely use it. It doesn't get in the way and it is smart enough to identify when I am swiping on it as a trackpad and when I am trying to use the NumPad. Really good stuff.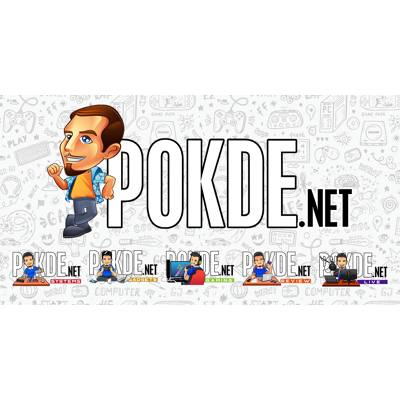 Thanks to its ability to flip around, it does offer a pretty good drawing experience, with the display propped up like a canvas on an easel. So far it does appear that the stylus is accurate enough for random doodles. It supports up to 4096 levels of pressure, which is about as good as it gets. The ASUS Pen is an active stylus, which means you will have to replace the AAAA battery when it finally runs out of juice.
I/O Ports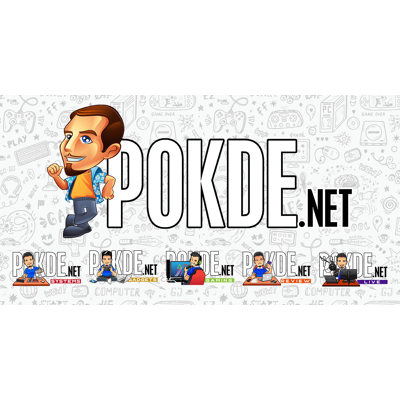 ASUS markets the ASUS ZenBook Flip 13 OLED as one of the thinnest laptops with full-sized ports, and I must say they largely delivered. Here on the right there's a full-sized USB 3.0 port along with the power button. I am not exactly a fan of the power button, as I feel that ASUS should have made a larger, more clicky button instead of this fiddly, tiny sliver.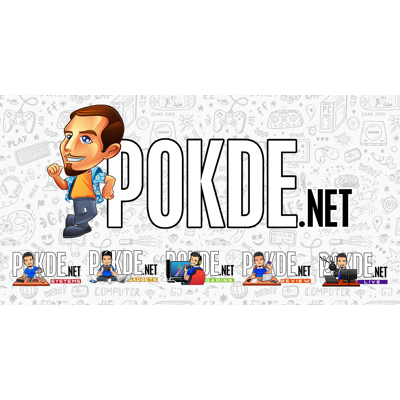 Over on the other side, there's a standard HDMI port along with two Thunderbolt 4 ports. Having two Thunderbolt 4 ports means that you still have a USB-C port free when you are plugged in to the charger, which is actually pretty handy.
Overall, the selection of ports on the ASUS ZenBook Flip 13 OLED is about as good as it gets in a design this compact, but it is missing a memory card slot. Be it for microSD or SD cards, the ASUS ZenBook Flip 13 OLED sorely needs one. The display is perfect for editing photos and videos, there's sufficient horsepower under the hood for it, and yet content creators will still have to resort to an external card reader. And oh, there's no headphone jack so you will have to rely on Bluetooth headphones or give up a USB-C port if you plan on editing the audio in your videos.
Pre-installed Software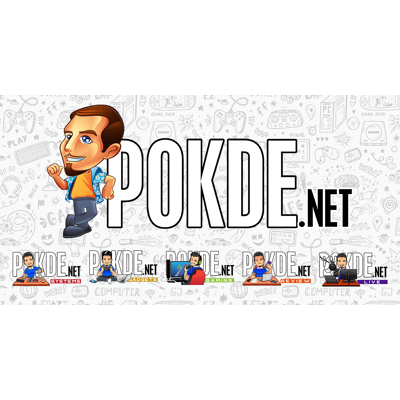 As customary of ASUS, you get the MyASUS software suite. This is where you get to play around with the battery charging limit, AIPT profile (which is curiously called Fan Profile), Splendid and Tru2Life features. With this being an OLED panel, ASUS also baked in a screensaver feature into MyASUS to help prevent burn in, which should alleviate the fears of burn-in happening.
ASUS also threw in Microsoft Office 2019 Home and Student to satisfy your needs for basic productivity. And of course there's the really annoying McAfee that sends you a popup every once in a while so you don't forget about it. Oh well.
Conclusion
After using the ASUS ZenBook Flip 13 OLED for a little more than two weeks, I feel like it is probably more suited for those who are more artistic than yours truly. The stylus support lets you draw on the sweet touchscreen and the wide color gamut support will also let you express yourself better in color. It is a great laptop if you want to take advantage of that.
For RM5199, I would say that the ASUS ZenBook Flip 13 OLED is a rather enticing step forward for ASUS. A relatively affordable OLED convertible, for those who do not want to shell out the extra RM1600 for the amazing 4K OLED display of the ZenBook Flip S OLED UX371. There are a few niggles here and there like the slight graininess of the PenTile matrix due to the resolution, the lack of a headphone jack and card slot, but I guess those are minor complaints in the face of an ultraportable with good performance and a beautiful display that covers the full DCI-P3 gamut.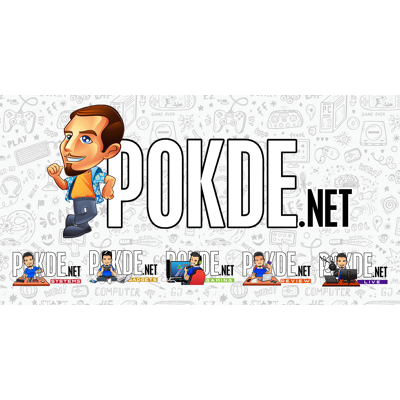 Our thanks to ASUS Malaysia for sending us the ASUS ZenBook Flip 13 OLED for review.