Review
ASUS ZenBook 14 (UX425EA) Review — it has got tiger blood!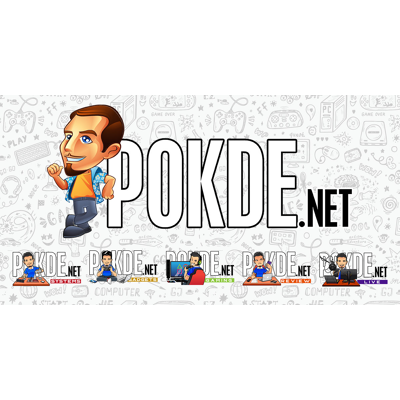 Overview
After bringing us the awesome ASUS ZenBook 14 (UX425), ASUS decided not to fix what ain't broken, and refresh it with a Tiger Lake processor. We now have the ASUS ZenBook 14 (UX425EA) which packs the Intel Core i7-1165G7 in the same svelte machine. And at the same price too!
2 Year Global Warranty + 1 Year Perfect Warranty
Intel Core i5-1135G7: RM3999
Intel Core i7-1165G7: RM4699
Positives
+ Laptop sleeve comes included in the box
+ Timeless design that has graced ZenBooks over the years
+ Tiger Lake is a great upgrade in graphics performance!
+ Superb battery life
+ Excellent display color accuracy
+ Keyboard and trackpad are awesome to use
+ Dual Thunderbolt 4 opens up a lot of avenues for expansion
Negatives
- 8GB RAM can be limiting down the line
- SSD is slower than expected at this price point
- No headphone jack
- Can run really toasty
- Included USB DAC does not work with AudioWizard
Today we will be taking a look at the ASUS ZenBook 14 (UX425EA). If that sounds familiar, that's because we have previously reviewed the ASUS ZenBook 14 (UX425), which packed an Ice Lake processor. Today, it is pretty much the same laptop, but with a Tiger Lake processor under the hood.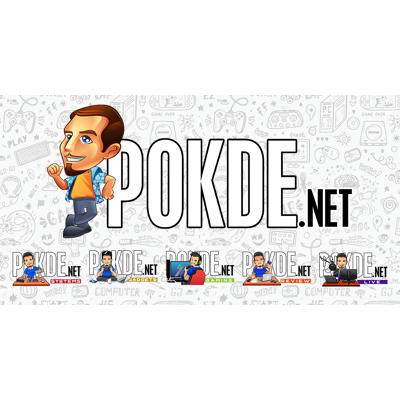 I did think that the Ice Lake-powered ASUS Zenbook 14 UX425 was very close to perfection, with a timeless design, good performance, great battery life, an excellent display, a very comfortable keyboard and trackpad combo, as well as its impressive expandability with dual Thunderbolt 3 ports.
So, will this new Tiger Lake-powered ASUS ZenBook 14 (UX425EA) impress me even further, with its Willow Cove CPU cores and Iris Xe graphics, or will it be more of the same? Well, let's find out.
Unboxing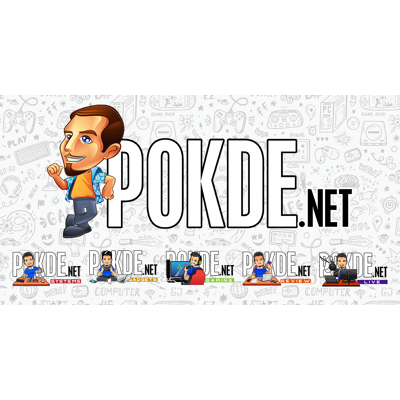 As usual, let's start with the unboxing. The packaging is pretty premium, and does seem like an upgrade over the previous generation of ZenBooks. But of course, it is what's inside that matters when it comes to packaging, and there's quite a nice spread here.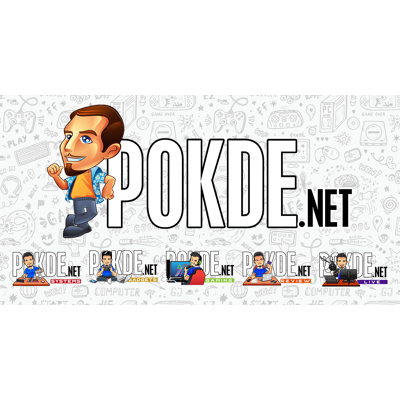 You get a USB-C power adapter that can pump up to 65W into laptop for fast charging, a nice laptop sleeve, your usual documentation, as well as a USB-C to headphone jack adapter. Yes, this laptop doesn't have a headphone jack.
Appearance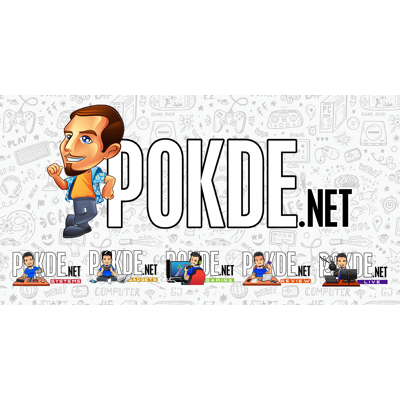 Moving on, let's take a look at the ASUS ZenBook 14 itself. Design wise, ASUS didn't try to change things up, and that's good. The Ice Lake powered ZenBook 14 was a sleek machine, and so is the Tiger Lake-powered version we have here today. On the lid, there's a nice concentric circle pattern, that's a signature of the ASUS ZenBook series. I do quite like the offset logo, rather than having it in the center like ASUS used to do in their much older designs.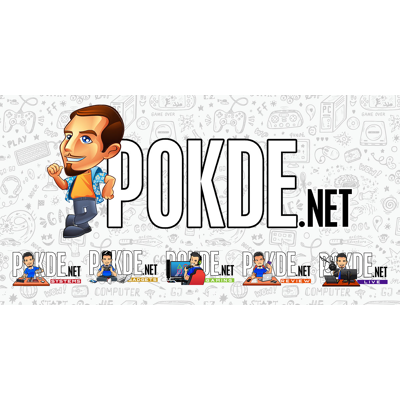 The bottom of the laptop is definitely not the most sexy part of this laptop, but shakes things up a little by going with angular edges. There's a nice intake vent along the center to allow the cooling system to draw in fresh air, and ASUS decided to use an array of holes, instead of the longer slits that they preferred in earlier designs. A similar decision was applied to the speaker grilles, which will output their sound at around 45 degrees to bounce off your desk.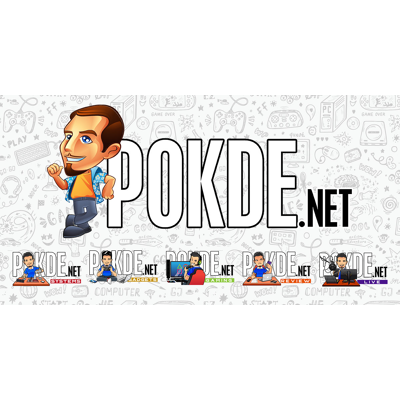 Opening up the ZenBook 14, you will first lay your eyes on the screen, which has shockingly thin bezels. And yet, ASUS managed to cram in not only a webcam above the display, but also an IR facial recognition system. More on that later. Then there's the keyboard. While most laptops will have their keyboard in a matching color or just plain old black, ASUS went with a gray. Interesting decision indeed. Further down, there's the ASUS NumberPad which is a very nifty bit of innovation that ASUS borrowed from their gaming machines.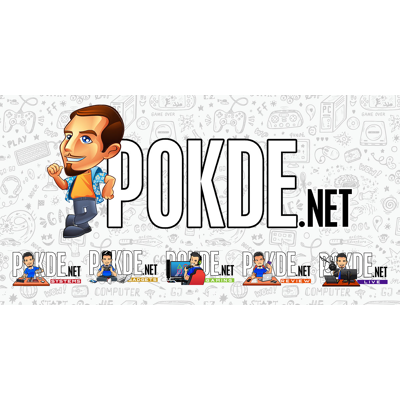 To make it more ergonomic in use, ASUS designed the ZenBook 14 with the ErgoLift hinge, which raises the laptop at a slight angle. This makes it more comfortable for you to type on the laptop when you have it on a desk, in addition to increasing the clearance under the laptop to allow it to breathe easier.
ASUS ZenBook 14 (UX425EA) Specifications
CPU
Intel Core i7-1165G7 @ 2.8 GHz (up to 4.7GHz Boost), 4C/8T, 25W TDP, 10nm SuperFin
RAM
8GB LPDDR4X-4266, dual-channel (on-board)
GPU
Intel Iris Xe Graphics (96EU @ up to 1.3GHz)
Storage
512GB Intel 660p 3.0 x4 NVMe SSD
Software
Microsoft Windows 10 Home
Office Home & Student 2019
Intel Graphics Command Center
MyASUS
AudioWizard
McAfee Personal Security
Connectivity
Intel WiFi 6 AX201 (2×2 WiFi 6 up to 2.4Gbps)
Bluetooth 5.0
2 x USB-C (Thunderbolt 4, USB-PD charging)
1 x USB 3.0
1 x microSD card reader
Display
14″ FHD (1080p) IPS panel, Innolux N140HCE-EN2, 300-nit brightness, 90% screen-to-body ratio
HDMI 2.0 (up to 4K@60 Hz)
Audio
Stereo speakers, certified by Harman-Kardon
USB-C DAC included
Array microphone
Power
65W power adapter, USB-PD support
67 WHr Li-Po battery
Dimensions
319 x 208 x 13.9 mm
Weight
1.17kg
Performance
Next up, benchmarks. Considering that it is a Tiger Lake-powered machine, I do believe many of you are interested to know how it performs. We are too. So let's get to it.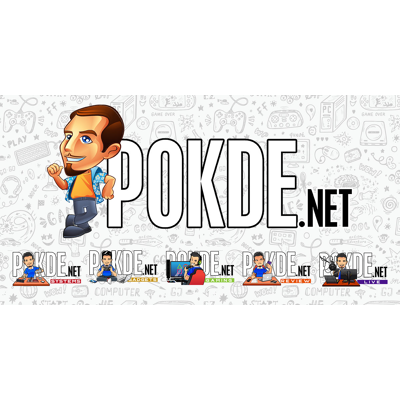 Firstly, the storage. As ASUS is using the Intel 660p QLC-based drive, performance isn't great. Sequential reads are pegged at around 1.5GB/s, while read speeds are at close to 1GB/s. Random speeds are fine, although they won't match the premium SSDs in the market today.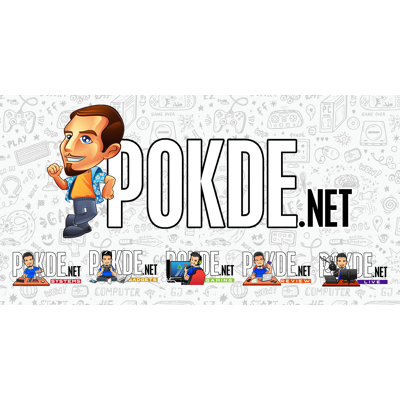 The newer CPU architecture in the Intel Core i7-1165G7 allows it to outperform most of the ultraportables we have tested, including its high-performance predecessors like the Intel Core i9-10980HK, in Cinebench R20. Tiger Lake does offer a nice performance boost, and most of it comes from its ability to clock higher than Ice Lake. The only area which we see it falter behind the competition is in the multi-threaded test, as it is nigh impossible to make up for double the cores, even if you increase IPC significantly.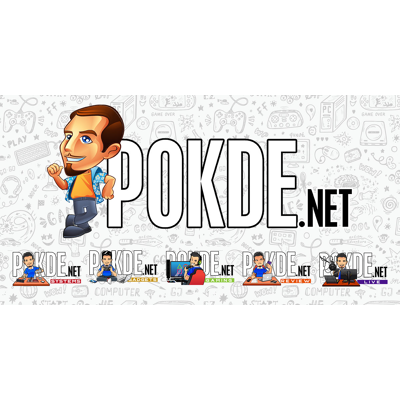 But the biggest gains are probably in the graphics division, as we can see here in Superposition, it easily beat even the MX250. Intel definitely has the fastest integrated graphics right now with the Intel Iris Xe Graphics, and it is nice to see them beat AMD's APU for once, as AMD's Radeon Vega integrated graphics have led integrated graphics benchmark charts for quite some time. It has made NVIDIA's entry level MX GPUs largely irrelevant, unless you have a use for CUDA cores or something.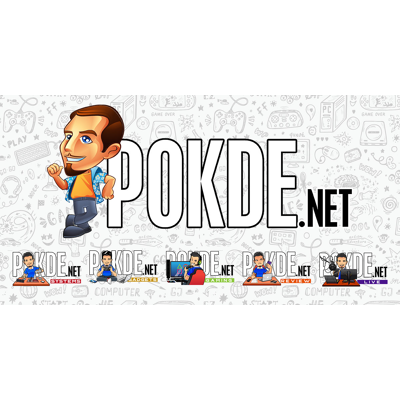 Meanwhile over in 3DMark we see a similarly nice bump up over the existing laptops in the market, simply because of its much beefier GPU. Despite coming to the fight with far fewer CPU cores, the much better GPU performance packed into the Intel Core i7-1165G7 allows the ASUS ZenBook 14 to eke out a win over AMD's 8-core Ryzen laptops.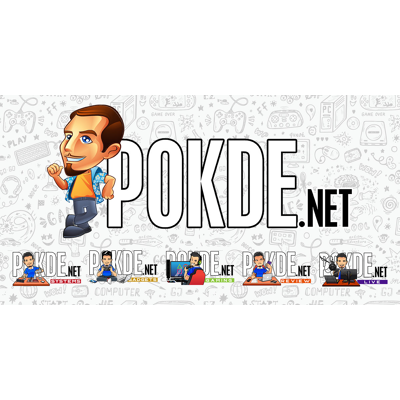 PCMark gauges the overall performance of the machine, and here we see the ASUS ZenBook 14 offer excellent performance in the essentials and productivity segments, while taking a step back in digital content creation. Digital content creation generally prefers more cores and beefier GPUs, so the ASUS ZenBook 14 doesn't shine here. But that doesn't mean you can't do content creation. It just means that it won't be as great an experience as you would probably get from a beefier machine.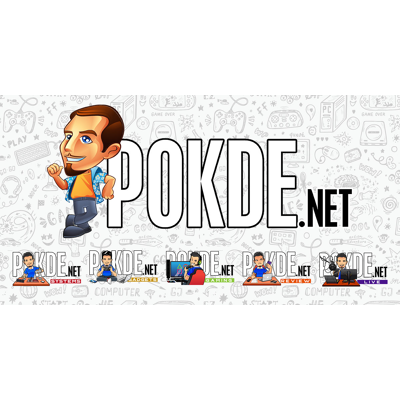 On top of all that performance, it also offers great battery life. With such performance gains, it is quite impressive to see that the ASUS ZenBook 14 UX425E deliver even better battery life than its predecessor. Compared against the AMD laptops in this chart, it does have the largest battery, but Tiger Lake is quite visibly more efficient than Renoir, at least in the implementations we are seeing here.
Clocks, Thermals and Power
To check out the boost and power characteristics, I am using Cinebench R20. As Cinebench has multi-core and single-core sections of its test, we can see how it behaves when tackling multi-threaded tasks versus single-threaded ones.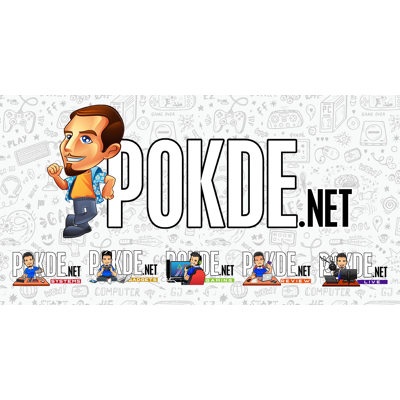 For the multi-core part, we see power draw drop from around 38W at maximum boost, before dropping off to 23W, and then tapering off to less than 18W at the end of the run. Clock speeds also take a nose dive due to it hitting the thermal and power limits, with them dropping from the max of around 3.59GHz at the start, down to 2.8GHz as it runs out of boost and finally around 2.5GHz at the end of the run. The highest temperature observed was a pretty toasty 95°C, although as the CPU gets its power limit dropped, so do the temperatures.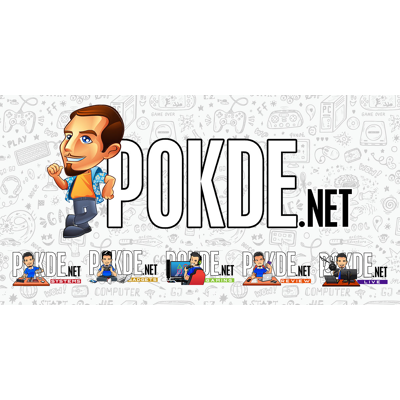 Over in the single-core run, the graphs are quite a bit more chaotic. The 18.5W power limit here is plenty for the Core i7-1165G7 to stretch its legs, and on average we are seeing clocks of around 4.28GHz. The temperatures aren't nearly as well controlled here, averaging around 86.5°C, as while the power limit is relatively tame, the clocks are still quite high. Interestingly, we also see boosts above the 4.7GHz it is rated for, which should provide a nice boost in short, bursty workloads.
User Experience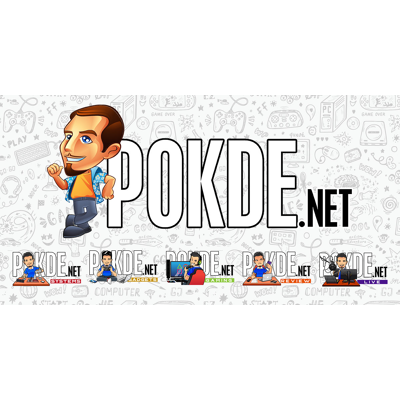 And now, the user experience. As mentioned earlier, the laptop features an IR facial unlock feature that works with Windows Hello. Unlike their older implementations, the one here works really fast. Once you have set it up, it will almost instantly recognize your face when you arrive at the lockscreen, and unlock the laptop. During the process, you can see the IR beam flashing, but because it is so intuitive, you might actually miss it in normal daily use.
While previously I would have preferred a fingerprint scanner, the ZenBook 14's facial recognition is fast enough to satisfy me. And the fact that I don't have to move my hand to put my finger on a fingerprint scanner, is probably a strong motivator for me to choose the ASUS ZenBook 14's facial recognition over any fingerprint-based security option.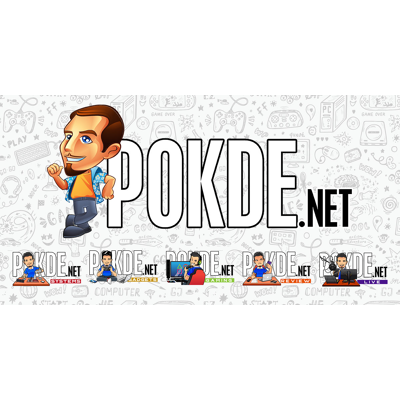 Looking down slightly, you will find the nice display. It is pretty standard, measuring in at 14″ and sporting a regular 1080p resolution, but it is a quality one. But of course, observing a screen through a camera is not the ideal way of picking your next laptop if screen quality is important to you, so we did run some tests as well.
The display is capable of 96.6% sRGB, 67.6% Adobe RGB and 70.3% DCI-P3 gamut coverage, which should suffice for most users. While you might argue that 100% sRGB doesn't quite cut it anymore, most of the content online is still calibrated for sRGB viewing, so the ASUS ZenBook 14 is perfect for content consumption as well as some light content creation. Aside from decent gamut coverage, we are also seeing average delta E figures of 1.09, which is pretty excellent considering that the ASUS ZenBook 14 doesn't come factory calibrated.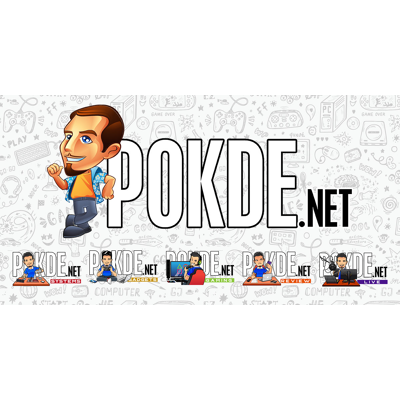 Speaking of which, the keyboard on this is pretty good. I did enjoy typing on it, with good tactile feedback and there's sufficient travel distance as well. The full-sized keys are great for touch typing too, as they allowed me to mistype far less on this keyboard than on laptops that have a more cramped layout. The ASUS NumberPad feature is also a godsend, especially considering that the ASUS ZenBook 14 doesn't have enough room for a dedicated numpad array.
As I frequently use Excel for my work, being able to perform number entries via the Numberpad is really much better than having to rely on the numbers above the letter keys. And the fact that you can easily toggle it on and off, or just leave it on and use the trackpad and the Numberpad feature seamlessly, is really quite amazing. ASUS definitely refined the user experience, as now you don't have to disable the Numberpad to use the trackpad for mousing around anymore.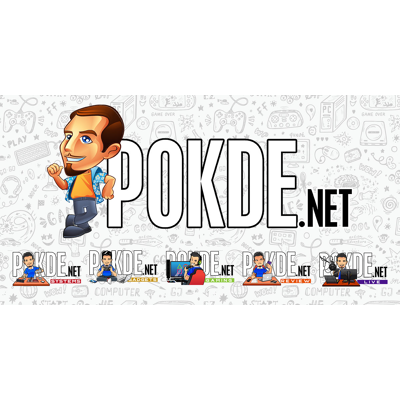 If you still prefer full-sized peripherals, well, there's also the full-sized USB-A port. Yes, having USB-C is great for future compatibility and of course Thunderbolt 4 is definitely the way to go when it comes to expandability, but how many peripherals have a USB-C connector? For now, most peripherals are still based on USB-A, and being able to plug them in directly to the ASUS ZenBook 14 is a really refreshing experience, as many ultraportable laptops are now moving towards purely USB-C, despite the fact that you still need USB-A for most of your existing USB devices.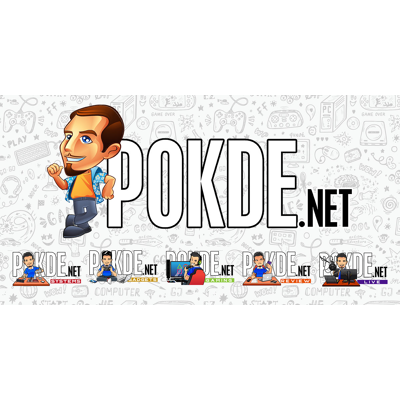 Let's not forget the microSD card slot too, as it is quite convenient for a quick storage upgrade, or if you use a camera with an adapted microSD, it will also be very easy to transfer your shots to the ASUS ZenBook 14. A full-sized SD card slot would have been preferable for photographers, but then again, I guess that this is a compromise I am willing to live with, considering how thin and portable this laptop is. The full-sized HDMI port is also great if you often have to connect your laptop to a projector for presentations, or just to kick back with some movies on a bigger display.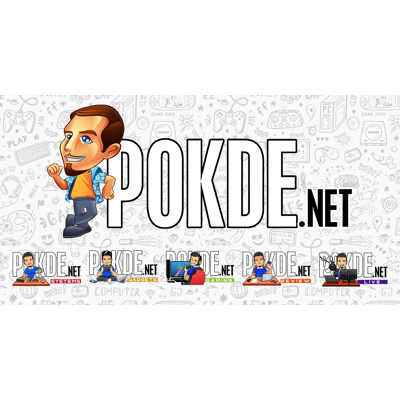 We have talked quite a bit about the hardware experience, now let's check out the built-in software. MyASUS will be pretty familiar to most of you who have used an ASUS laptop recently, but ASUS has taken it up a notch here, and you can do way more with it now. The best feature to have been added to MyASUS is definitely the Link To MyASUS feature, and we first saw it on the ASUS ExpertBook B9. The ASUS ZenBook 14 offers the capability to access your smartphone and even mirror your smartphone's screen over to the laptop, for a more convenient multi-tasking experience. It's really nifty and I wished ASUS had unveiled this feature earlier, when they still offered their ASUS ZenFones here in Malaysia.
On top of all the work that you can do, the ASUS ZenBook 14 is also actually up to the task if you decide to kick back and game a little. You might not have expected a laptop like this to be able to game, with it only featuring an iGPU, but the Iris Xe Graphics here is actually quite capable. I did manage to get a few rounds of CS:GO in, and surprisingly it was quite a smooth experience. I did finish a game, even though it wasn't the best gaming experience I have had, it does give me the option to kill some time, and keep myself entertained if needed.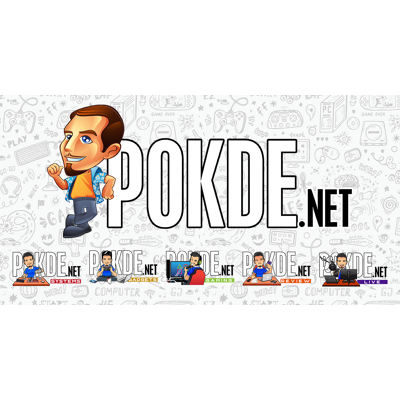 It can handle some Genshin Impact too, if you are into that, but the game still feels kinda sluggish. Lowering the resolution down to 720p allows for a smoother experience, but in a nutshell, despite the ASUS ZenBook 14 packing Intel's latest Iris Xe graphics, it still won't be replacing your gaming laptop anytime soon.
Conclusion
Overall, I do think that the improvement coming from Ice Lake to Tiger Lake is pretty tangible. The performance is better than expected, and I do appreciate the fact that ASUS kept the ASUS ZenBook 14 UX425EA similar to the UX425 in most areas. As the saying goes, if it ain't broken, don't fix it. And the ASUS Zenbook 14 UX425EA is just the perfect example of that. With that said, I am still annoyed that there still isn't a headphone jack. I do understand that most people rely on wireless headphones today, but I just prefer having the option to connect a pair of wired headphones to my laptop.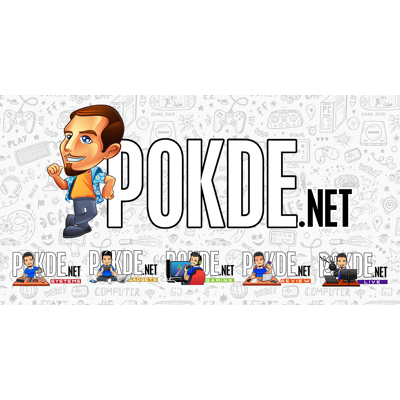 I do think that the ASUS ZenBook 14 UX425EA is a great laptop priced at RM4699. It packs a nice punch, thanks to the 11th Gen Intel Core processor under the hood. It is perfect for everyday productivity, and even some gaming if you feel like it. The only issues with it aside from the headphone jack is the non-upgradeable 8GB RAM and the relatively slow storage at this price point. But 8GB RAM is still going to be sufficient for most users, and while I consider the storage slow because I have been playing with premium SSDs, it doesn't impact the user experience in any meaningful way. It still boots up quick enough, and I guess that's more important to most users.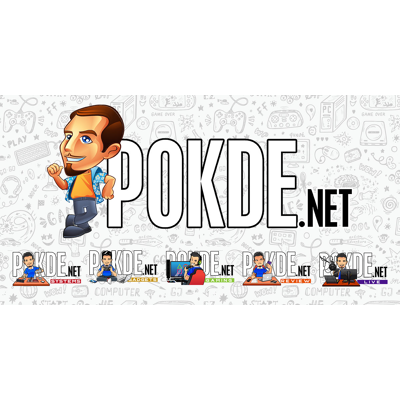 Our thanks to ASUS Malaysia for sending us the ASUS ZenBook 14 (UX425EA) for review.