Review
ASUS ZenBook 14 (UX425) Review — a truly refined machine but not without its quirks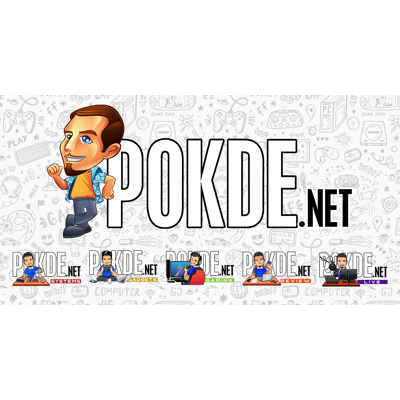 Overview
ASUS crammed everything they got into the ASUS ZenBook 14 (UX425), but decided to take away just one little component we have always taken for granted... But putting that aside, this is probably the finest laptop ASUS has put out thus far, especially when you consider that it doesn't cost an arm and a leg.
2 Year Global Warranty + 1 Year Perfect Warranty
Core i5-1035G1: RM3999
Core i7-1065G7: RM4699
Positives
+ Laptop sleeve comes included in the box
+ Timeless design that has graced ZenBooks over the years
+ Good performance across the board
+ Great battery life
+ Excellent display color accuracy
+ Keyboard and trackpad are awesome to use
+ Dual Thunderbolt 3 opens up a lot of avenues for expansion
Negatives
- 8GB RAM can be limiting down the line
- SSD is slower than expected at this price point
- No headphone jack
- Included USB DAC does not work with AudioWizard
The ASUS ZenBook series is one of ASUS' most prolific lineup, with it debuting a number of impressive innovations. Previously we had the ASUS ErgoLift and also the ASUS ScreenPad Plus technologies appearing first in the ASUS ZenBook series before trickling down to ASUS' other laptop lineups, so let's see what do we have here with the ASUS ZenBook 14 (UX425) which is the latest iteration of ASUS' esteemed ultraportable lineups.
Unboxing
Packaging wise, the ASUS ZenBook 14 comes in a slightly more premium box, with the ASUS ZenBook branding emblazoned onto the front in gold onto a silver background. The size is pretty standard for ASUS' laptop packaging, so nothing too special here.
On the inside, you will find the laptop, the power adapter, the usual documentation and also a USB-C to 3.5mm adapter. There's even a nice soft fabric sleeve included in the box too.
Appearance
As customary of ASUS' Zenbook series, you get a concentric circle pattern on the lid. The offset logo gives the ASUS ZenBook 14 a more dynamic look, and the offset also affects the concentric circles' center. I do think that the offset logo looks better than the centered one, but that might just be me.
A very angular bottom panel gives rise to a sleek, no frills design. There's a narrow intake vent along the back to allow the cooling system to breathe. Instead of the usual long slits with a mesh behind it, ASUS went with an array of tiny holes instead. Similar perforations are found serving as the speaker grilles, which are also located on the bottom here.
Our laptop comes in Pine Grey which does imply that it should sport some greenish-blue hues. The palm rests are clearly quite bluish, and the keyboard is very visibly gray. I guess that counts? The bezels around the displays are really thin, and ASUS threw in both their ASUS NumberPad and ASUS ErgoLift technologies into the ASUS ZenBook 14 (UX425), as you might have noticed. Overall, it's just a very sleek machine with an original design, unlike many of the ASUS ZenBook 14's peers which seem to take pride in borrowing from the designs of other laptop makers and calling it their own.
One thing that avid ASUS users might realize is the rather subtle ErgoLift hinge. Instead of raising it clear off the table, the ASUS ZenBook 14 goes for a lesser angle, although I do think that it is sufficient to improve typing experience, audio and also cooling, all of which we will check out in a bit.
ASUS ZenBook 14 (UX425) Specifications
CPU
Intel Core i7-1065G7 @ 1.3 GHz (up to 3.9GHz Boost), 4C/8T, 15W TDP, 10nm
RAM
8GB LPDDR4X-3200, dual-channel (on-board)
GPU
Intel Iris Plus Graphics (64EU @ up to 1.1GHz)
Storage
512GB Intel 660p 3.0 x4 NVMe SSD
Software
Microsoft Windows 10 Home
Office Home & Student 2019
Intel Graphics Command Center
MyASUS
AudioWizard
McAfee Personal Security
Connectivity
Intel WiFi 6 AX201 (2×2 WiFi 6 up to 2.4Gbps)
Bluetooth 5.0
2 x USB-C (Thunderbolt 3, USB-PD charging)
1 x USB 3.0
1 x microSD card reader
Display
14″ FHD (1080p) IPS panel, Innolux N140HCE-EN2, 300-nit brightness, 90% screen-to-body ratio
HDMI 2.0 (up to [email protected] Hz)
Audio
Stereo speakers, certified by Harman-Kardon
USB-C DAC included
Array microphone
Power
65W power adapter, USB-PD support
67 WHr Li-Po battery
Dimensions
319 x 208 x 13.9 mm
Weight
1.13 kg
Performance
As usual, we will start off with the storage performance test. The ASUS ZenBook 14's Intel 660p is not the fastest in the market, but it should suffice for most users. I m not sure why didn't ASUS decide to include a faster drive like a Samsung PM981a, considering the relatively premium price segment that the ASUS ZenBook 14 (UX425) occupies.
The ASUS ZenBook 14's Ice Lake processor does deliver impressive performance gains over the Intel Core i7-10510U. In fact it delivers a rather competitive score versus the 6C/12T Intel Core i7-10710U too, although it does appear that the specific implementation we tested may not have allowed the six cores to really shine.
As you might have expected, the Ice Lake processors' Gen11 GPU does deliver a nice performance bump, but it is still quite a far cry from what the latest AMD Ryzen 4000 processors can deliver with their integrated graphics.
Similarly significant gains are seen in Superposition too. Here it's much close to the HONOR MagicBook 14's AMD Ryzen 5 3500U, which means that you should be able to squeeze out some DOTA 2 and CS:GO at the lowest graphics settings out of the ASUS ZenBook 14 (UX425) in a pinch.
As observed in the CPU and GPU benchmarks, the overall performance of the ASUS ZenBook 14 is pretty good. And it should easily tackle any task that you can practically expect an ultraportable to handle.
Battery life is really good too, although it is worth noting that all the laptops we are comparing it against have smaller batteries. This combination of a large battery with LPDDR4X memory and a relatively efficient 10nm processor seems to be quite effective at providing long battery life.
However I do think that ASUS didn't make full use of the LPDDR4X memory, unlike their approach with the ASUS ExpertBook B9 which saw the RAM clock down during idle, which resulted in some serious battery life gains. I am not sure if this is a limitation of the Ice Lake architecture or just that ASUS didn't implement it. I am leaning towards the latter.
The cooling of the ASUS ZenBook 14 (UX425) is adequate, although the initial boost which sees the Core i7-1065G7 pull 38W resulted in the CPU hitting 97°C, before the power limit dropped to 25W and gradually tapering off to around 17W. The ASUS ZenBook 14's cooling is more than adequate for a 15W processor, with thermals hovering around 62°C in Realbench once it runs out of boost. Clocks are quite abysmal at that point though, hovering at around 1.1GHz.
User Experience
The all-aluminium build of the ASUS ZenBook 14 does lend itself well to a solid feeling device. Overall it will be an excellent addition to your kit with it being so light and compact. Another thing that I really liked was how little effort it took to open the laptop, with the ASUS ZenBook 14 sporting a light but relatively sturdy hinge. Moving it around when it is opened will more often than not cause the hinge to open to its widest, which is probably a side effect of the light hinge design.
Taking a look at the screen on the ASUS ZenBook 14 (UX425), I must say that I am quite impressed. You get slim bezels all around and yet they managed to cram in a webcam and an IR facial recognition camera above the display. Color accuracy is also amazing with an average Delta E figure of 0.46. It does come with a rather cold 8356K white point out of the box though, but that can easily be corrected.
Gamut coverage and volume figures are pretty standard for the premium ultraportable laptop segment, with close to 100% sRGB gamut coverage and understandably lower coverage for DCI-P3 and Adobe RGB gamuts. It's still sufficient for some content creation though, if you are okay with just 8GB of RAM.
Of course, content creation isn't limited to RAM-intensive multimedia editing. If you are into some light image editing, then the ASUS ZenBook 14 is more than up to the task. In fact I do think that the ASUS ZenBook 14 is quite a great laptop for our use, as the keyboard is really a joy to type on. There's just the right amount of travel and tactility, and the keys are also very well-spaced out, which is always nice to find on an ultraportable.
Overall, I enjoyed the typing experience on the ASUS ZenBook 14. The layout is also quite close to a standard keyboard with the main keys being where they are supposed to be, and only the cluster that's usually found above the arrow keys on a regular keyboard moved around a bit. That does take some getting used to, but nothing out of the ordinary. Some might find the power button being a part of the keyboard an annoyance, but to be honest it wasn't really an issue during my use of the laptop.
The trackpad on the ASUS ZenBook 14 is also quite noteworthy, as it is very precise and smooth to glide your finger on. On top of being an excellent example of a trackpad, ASUS also packed in the NumberPad feature here, giving the ASUS ZenBook 14 an easier method of number entry than even my TKL keyboard can offer. I do wish there was some haptic feedback to the "keypresses" on the NumberPad, as it was a bit jarring to tap on them and not feel any feedback at all. Precision is all well and good, and there's even two levels of brightness in addition to being able to summon the Calculator app by swiping on the triangle-like icon on the upper left corner of the trackpad.
In case you didn't realize, there's no fingerprint scanner anywhere to be found on the ASUS ZenBook 14. That's because ASUS decided that the IR facial recognition camera suffices when it comes to security. While I don't have a twin to test it out, it did recognize me a lot faster and a lot more reliably than my prior experiences with Windows Hello, so I guess that either ASUS got the hardware right or Microsoft got the software right. Regardless, I am a happy camper.
While we are talking about the software, the ASUS ZenBook 14 (UX425) comes with AudioWizard and MyASUS, which allow you to tune up the audio and display to your preference, respectively. The latter is also home to a few more settings and features too, like a simple battery management tool and also driver updates. A relatively new addition to MyASUS is of course Link to MyASUS, which lets you mirror your smartphone to your laptop, or even turn your Android device into a second display, wirelessly. Pretty cool, huh?
Well if you aren't into wireless displays, the ASUS ZenBook 14 does come with one full-sized HDMI port. There are also two Thunderbolt 3 ports which will allow the addition of multiple displays to the ASUS ZenBook 14, as long as you have the appropriate hardware. For those of you who don't fancy carrying dongles around, ASUS also included a standard USB 3.0 port on the right side of the laptop, along with a microSD card slot.
I do wish it was a full-sized SD card slot, but ASUS' rationale for the smaller slot was that action cams and drones are more popular than standard cameras today, and those use microSD cards instead of SD cards. What you do need a dongle for is the 3.5mm jack. The legacy audio port was apparently too bulky to fit into the ASUS ZenBook 14 (UX425)'s svelte 13.9mm profile, so instead of cramming one into the side of the laptop, ASUS gives you a nice USB-C DAC.
It is powered by some ESS SABRE hardware and is apparently Hi-Res Audio certified, but it only goes up to 24-bit 96kHz, instead of 192kHz that's more common nowadays. Another issue with it is that AudioWizard doesn't work with the dongle, so you can't adjust the sound profile to your preference if you use the dongle.
Besides that, it works pretty well, and also thankfully supports microphone input to allow you to use your headsets with the ASUS ZenBook 14 for conference calls. It appears to be fully capable of powering my Cooler Master MH752, which while aren't all that difficult to drive, can easily illustrate the difference between DACs that have enough power, and those that don't. The speakers on the underside of the laptop are rather weak when it comes to volume, despite sounding quite good, so you will find headphones to be quite important if you want to enjoy your music or movies.
Conclusion
ASUS is asking for RM4699 for the ASUS ZenBook 14 (UX425), which is pretty reasonable for all the hardware they crammed into the machine. The battery life is good, the screen is great, keyboard is excellent and the trackpad is just exemplary. In a nutshell, it's one fine ultraportable laptop. We can see that ASUS did put all of their knowledge into making it thinner, lighter and nicer to use, although the loss of the headphone jack is just absolutely uncalled for.
It offers sufficient performance for most tasks with the Intel Core i7-1065G7, although I do wish that it came with 16GB of RAM instead, as 8GB can be quite limiting even when it comes to relatively basic multi-tasking. I do think that would have made the ASUS ZenBook 14 much more desirable. So yeah, it's very near perfection, but somehow ASUS just manages to fall short.
Our thanks to ASUS Malaysia for sending us the ASUS ZenBook 14 for review.