Review
ASUS ROG STRIX B760-A GAMING WIFI D4 Review – Close To The Sun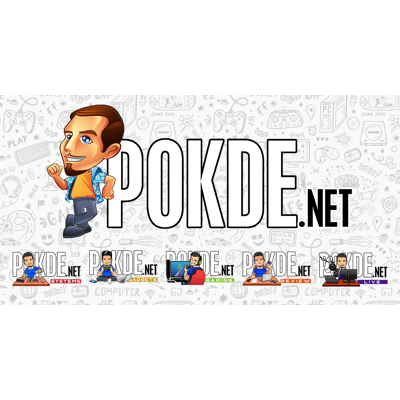 Overview
The ASUS ROG STRIX B760-A GAMING WIFI is pretty much Intel's counterpart for ROG's B650-A model. Aside from CPU-related differences, how do they differ? Let's find out.
Positives
+ Q-Release for GPUs
+ Easy-to-use BIOS
+ DDR4 support provides lower platform cost
Negatives
- VRM gets very hot if paired with 253W MTP CPUs running full-power
With Intel just announced its updated mid-range chipsets to replace B660 – the B760 line of motherboards are now releasing soon and one of which has reached our office for us to take a look. The ASUS ROG STRIX B760-A GAMING WIFI D4 is among the last of its breed to support DDR4 as AMD has moved on to DDR5 entirely ever since – let's see if it's any good.
Unboxing
With a white motherboard comes a white box – though aside from that it's pretty much your standard contemporary ASUS motherboard packaging. The model specifically labels 'D4' as part of its name to differentiate itself to its DDR5 counterparts.
While you're not necessarily getting a full suite of stuffs like you do on premium ROG MAXIMUS models – there's enough parts and spares for you to get going right away. As a good measure, ASUS included cable ties if you're the kind of people who use these to tidy up the cabling (though my preference is to use those ties like you see on PSU cables and repurpose them, since they're reversible).
Appearance
This year's ROG STRIX motherboards follows a common theme, which is retro 8-bit look (whereas the previous model follow the 80s cyberpunk-style design). Just like its AMD B650 counterpart – you get white heatsinks all across the board, with the sole RGB lighting seen on the lower side of the I/O panel. Like the B650 – parts of the I/O panel is plastic so be aware when grabbing it as it'll torque on the plastic cover.
Three SSD slots are available on this board – with the top and bottom right supporting standard M.2 2280 form factor, and the left slot being the one supporting up to M.2 22110 form factor. CMOS battery is seen exposed here, however once you install any decent modern GPU it's effectively inaccessible anyway and will warrant a GPU removal in order to reset BIOS settings in the event of bootloop or POST failure.
ROG certainly took a bit more artistic liberty on the I/O shield with more 8-bit graphics plastered around (the B650 counterpart is plain white and a ROG logo up top), but are otherwise the same in terms of the number of ports to the AMD B650 version. That said, Intel's PCIe lanes seemed to limit the available bandwidth to the I/O as three of the USB ports (the bottom three) are 3.2 Gen 1 instead of 3.2 Gen 2 on the AMD ones.
Another small detail: this motherboard gets an onboard DisplayPort while it's direct flagship, MAXIMUS Z790 HERO, only comes with a single HDMI port for onboard display outputs. If you own gaming monitors, this should be a convenient quality-of-life feature for GPU troubleshooting since some gaming monitors only provide DisplayPort cables.
Specifications
ASUS ROG STRIX B760-A GAMING WIFI D4
CPU Support
LGA1700 (Intel Core 13th Gen & 12th Gen, Pentium & Celeron w/ compatible socket)
Form Factor
ATX (12 x 9.6 in / 305 x 244mm)
Chipset
Intel B760
Power & VRM
1x EPS 8-pin + 1x EPS 4-pin
12+1 stage (Vcore+SoC), Alpha & Omega AOZ5316NQI (55A per powerstage)
ASUS DIGI+ EPU ASP2210R PWM controller
Memory
4-slot Max. 128GB DDR4-3200 non-ECC unbuffered
DDR4-5333+ overclocking support
PCIe Expansion Slots
1x PCIe 5.0 x16 (CPU)
2x PCIe 3.0 x1
1x PCIe 3.0 x16 (supports x4 mode)
*All PCIe 3.0 slots shares bandwidth – x16 slot fallback to x2 mode if either of x1 slots are active
Storage
4x SATA 6Gb/s
3x M.2 slots (PCIe 4.0 x4)
Networking
Intel Wi-Fi 6E AX211 (CNVio2)
Intel 2.5GbE I226-V LAN
USB
Rear:
1x USB 3.2 Gen 2×2 (USB-C)
1x USB 3.2 Gen 2
3x USB 3.2 Gen 1 (2x USB-A, 1x USB-C)
4x USB 2.0 (4x USB-A)
Front (headers):
1x USB 3.2 Gen 2×2 header (USB-C)
1x USB 3.2 Gen 1 headers (splitting to 2x USB 3.2 Gen 1)
1x USB 2.0 header + 1x USB 2.0 5-1 pin header (splitting to 3x USB 2.0)
Other I/O
1x HDMI 2.1 (onboard GPU)
1x DisplayPort 1.4 (onboard GPU)
1x Wi-Fi 6E antenna connector module
1x BIOS FlashBack button
Audio
ROG SupremeFX
Realtek ALC4080 codec
Savitech SV3H712 amp
5-channel audio jacks (rear)
1x front panel audio header
Peripheral Headers
Fan and Cooling
1 x 4-pin CPU Fan header
1 x 4-pin CPU OPT Fan header
1 x 4-pin AIO Pump header
4 x 4-pin Chassis Fan headers
Miscellaneous
3 x Addressable Gen 2 headers
1 x AURA RGB header
1 x Clear CMOS header
1 x Front Panel Audio header (AAFP)
1 x S/PDIF Out header
1 x 20-5 pin System Panel header
1 x Thunderbolt 4 header
Accessories
Cables
2 x SATA 6Gb/s cables
Additional Cooling Kit
1 x Thermal pad for M.2
Miscellaneous
1 x ASUS Wi-Fi moving antennas
1 x Cable ties package
1 x M.2 Q-Latch package
1 x ROG key chain
1 x ROG Strix stickers
1 x ROG Strix thank you card
1 x M.2 Rubber Packages
Documentation
1 x User guide
Test System
A Closer Look
VRMs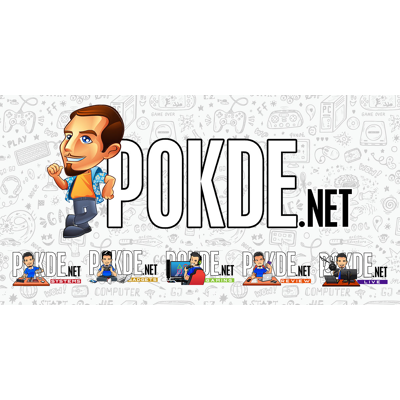 The VRM is handled by 12+1 stage with the 55A Alpha & Omega AOZ5316NQI handling the power – all orchestrated by the in-house DIGI+ EPU ASP2100R PWM controller. On paper, this is slightly less powerful than AMD's counterpart (runs on 12+2 stage 60A), so it'd be something to look at especially given Intel CPU's higher power draw. You might not be pairing the Core i9-13900K on this board, but the same TDP target applies to the Core i7-13700K as well…
Audio
From what we can tell, this is identical to the B650-A's layout: from the Savitech SV3H712 amp, Realtek ALC4080 codec (not visible) down to the exact same signal path. So whatever you're expecting of the audio quality from the AMD motherboard, you can expect the same to apply here as well – which is to say it will handle high-impedance headphones (up to 600Ω) no problem.
Storage & Expansion
Three SSD slots – though ASUS went with a different choices of PCIe 5.0 allocation here. All SSD slots are PCIe 4.0 x4, while the GPU slot remains the sole connection wired to PCIe 5.0 standard. Seems like an odd choice, given we're not close to saturating PCIe 4.0 x16 bandwidth (we only barely just went past PCIe 3.0 x16 about a generation ago, mind you) and it's probably better off wiring it to PCIe 5.0 SSDs (which they do on STRIX B650-A) which are starting to surface on the market.
As for the PCIe slots, you get either PCIe 5.0 x16 for GPU or PCIe 3.0 (x16 and a pair of x1 slots) for the rest. However there's a few quirks to point out: the topmost PCIe 3.0 x1 slot will likely get blocked if you have a very thick GPU (say, any air-cooled RTX 40 GPUs right now), and if you do use these x1 slot – shared bandwidth meant the x16 slot will fallback to x2 speeds from its default x4 speeds from the PCH.
I/O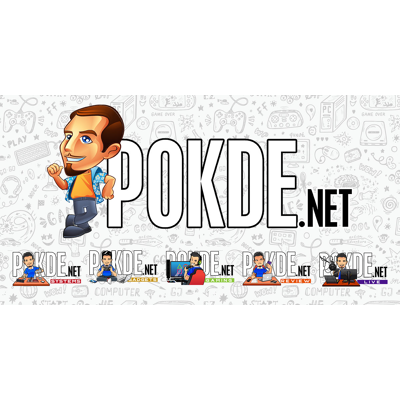 Like the AMD counterpart – no native Thunderbolt/USB4 port on the rear but you do have the option to connect a Thunderbolt port through front panel header. The downstream data is managed by Intel's B760 chipset through DMI 4.0 x4 (effectively PCIe 4.0 x4) link with individual I/O controllers courtesy of ASMedia chips. As with other current-gen Intel motherboards, the 2.5GbE LAN now uses the more power-efficient I226-V controller but are otherwise the same in specifications. Wi-Fi 6E module is likewise an Intel-exclusive AX211 with proprietary CNVio2 form factor.
Thermals
Given this is a midrange motherboard mainly designed for midrange CPUs, we simulated a maximum 181-watt load (MTP value of Core i5-13600K) and did a 10-minute Cinebench R23 run to see how would VRM temperatures fare. (No active cooling was present for the duration of this test.) The temperate clocked in at 72°C – not very hot all things considered, but given Intel's rather big appetite for power, let's see how will a full-blown 253-watt CPU go against it…
Mmm… toasty. While technically it didn't thermal throttle on the 10-minute run, given how the temperature climbs over time shown on the graph I'd say another 5 minutes and it'll probably overheat and cause problems to the CPU's performance. Having a fan to cool the VRM heatsink certainly helps – as we're testing the worst-case scenario here. While it's technically not as realistic to put a Core i9 on a motherboard like this, just be aware if you decide to put even a Core i7-13700K (which is also a 253W MTP chip), it'll give the VRMs some serious work to do.
Other Features
The STRIX B760-A also gets a PCIe Q-Latch release level for easy GPU removal, which is among the features trickled down from the flagship lineups and also a new feature from its preceding B660-A model. For the status light you're still settling with the traditional Q-LED layout and turning on the system outside the case will require shorting the front panel pins.
Starting Up
Software is courtesy of ASUS's staple – ROG Armoury Crate. As with ROG models you get a suite of software ranging from benchmark tools to stress test software, which are all optional. As for the software itself, you get all the controls needed to manage RGB, fan control and even AI-based fan-acoustic tuning so you can save time from constantly adjusting the curves for hours.
Conclusion
The price you're looking at is RM 1,339 – which is slightly cheaper than the AMD counterpart but not that much cheaper given the small compromise in I/O options. We can't say how the price would stack up against other brands, but by far MSI and GIGABYTE doesn't seem to offer any boards close to the price ROG is asking for (some of them even comes with DDR5 support). Still, for this price you get some handy feature including Q-Release latch which isn't common on this segment.
The PCIe configuration isn't really the most ideal layout, since SSDs are catching up on PCIe 5.0 faster than GPU does so the choice of giving the PCIe 5.0 signals to the GPU does sound a bit intriguing at least. And that leaves the rest of the slots running on a measly PCIe 3.0 x4 at best – not ideal if you're running on any kind of high-bandwidth expansion cards. Perhaps leaving the GPU on PCIe 4.0 x16 could free up a lot more bandwidth for I/O and SSDs to use instead. On that note, you don't get USB-PD on the front-panel USB-C ports, so just bring your own charger for that.
And the temperatures – it's something worth looking out for if you do plan on running unlocked CPUs on this motherboard. Given proper cooling it's not as likely you'll be seeing VRM throttling, but Intel's huge power requirements meant you have to be aware of how much you are willing to push the VRMs to feed the CPU to its maximum potential. DDR4 support meant you save on memory costs, best-case you're carrying your existing RAM sticks forward; and worst case you can buy DDR4 modules for pretty cheap prices these days.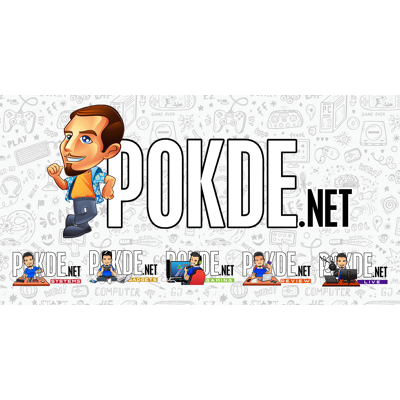 Special thanks to ASUS Malaysia for sending us the ROG STRIX B760-A GAMING WIFI for the purpose of this review.