Review
Kingston KC2500 M.2 PCIe NVMe 1TB SSD Review — great speed comes at a sizeable cost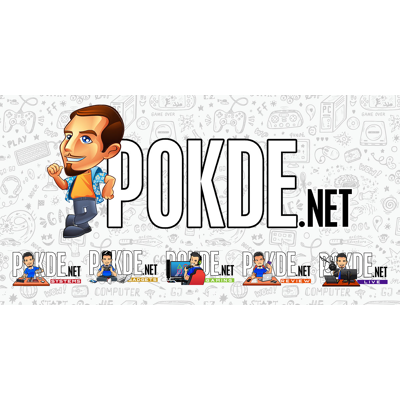 Overview
The Kingston KC2500 is an impressive all-rounded SSD, but it does come at a relatively steep premium that might not sit well in the current market where some PCIe NVMe SSDs are becoming even cheaper than SATA SSDs.
5 Years Limited Warranty, 600TBW
Positives
+ Very nippy performance
+ Included cloning software license is convenient
+ Security features might be a bonus for some
Negatives
- Controller gets toasty
- Pricey
Kingston's latest SSD offering comes in the form of the Kingston KC2500 M.2 PCIe 3.0 x4 NVMe SSD, which is the latest iteration of their SSD. We previously reviewed the Kingston KC2000 last year, so let's see what has changed in the latest from Kingston.
Packaging + Appearance
The packaging of the Kingston KC2500 PCIe NVMe SSD involves the drive seated in a plastic tray, before being sealed in a card. It means that you will have to pretty much destroy the packaging to take the drive out. The insides of the card is actually where Kingston decided to print the warranty details, which is quite a weird place because no one will really keep a ripped up piece of cardboard.
All you get is the Kingston KC2500 PCIe NVMe SSD as well as a copy of Acronis True Image HD, which will allow you to easily clone your drive without having to look for other software too. On the top side of the drive you get the controller and and four NAND chips under the label.
The Kingston KC2500 PCIe NVMe SSD uses both sides of its PCB and packs them full of chips. There are two DDR3L DRAM chips here too, along with four more NAND packages. The PCB is black too, which is always a nice touch to match your other components.
Specifications
Kingston KC2500 PCIe NVMe SSD 1TB
Capacity
1TB (931GB usable)
Interface
M.2 PCIe 3.0 x4
NAND Type
96L 3D TLC NAND
DRAM Cache
DDR3L
Controller
SMI SM2262EN
Rated speed
Sequential:
Read: Up to 3500 MB/s Write: Up to 2900 MB/s
Random:
Read: 375 000 IOPS Write: 300 000 IOPS
Endurance
600TBW
Dimensions
80 mm X 22 mm X 3.5 mm
Weight
10 gram
Included accessories
Free copy of Acronis True Image HD
Warranty
5 years
Pokde Benchrig
Performance
Synthetic
Despite sharing the exact same controller as its predecessor, the Kingston KC2000, Kingston used faster NAND to deliver absolutely chart-topping performance.
Similarly impressive gains are seen in the AS SSD benchmark, with excellent random performance as well as exemplary access times.
And with Anvil's Storage Utilities which gives the drive an aggregated score, the Kingston KC2500 PCIe NVMe SSD comes in well ahead of any drive we have tested thus far.
Under load, the controller can easily hit 64°C, so a heatsink would be recommended for the Kingston KC2500 PCIe NVMe SSD, although we noted no degradation of performance at that point. But since most decent motherboards today have a heatsink anyway, you should be perfectly fine. We also observed a similar scenario with the Kingston KC2000, so I guess it is expected of the SM2262EN.
Real world
Due to its impressive write speeds, we won't be testing copying files to it from another drive, simply because we do not have a faster drive. We will most probably use the Kingston KC2500 PCIe NVMe SSD as the source drive for future SSD benchmarks though.
When it comes to loading times, the Kingston KC2500 PCIe NVMe SSD flexes its muscles, coming up nearly 2 seconds faster in the FF XIV Stormblood loading benchmarks. If you have games that take ages to load, then this is the SSD for you. No, it won't improve your GTA Online loading times.
The Kingston KC2500 PCIe NVMe SSD is fast, but it is also one of the most expensive PCIe 3.0 x4 NVMe drives we have tested in recent times. But the Kingston KC2500 PCIe NVMe SSD actually offers way more than what we test.
Conclusion
Since we do not test the encryption, we were unable to take advantage of the Kingston KC2500 PCIe NVMe SSD's XTS-AES 256-bit encryption. The drive is really quite expensive, if you are looking at it as a regular PCIe NVMe SSD drive. But if you compare against the competition with the similar feature set and performance ballpark, you would be looking at relatively high prices as well. At RM849, it's a bit difficult to recommend to casual users, but if you need the security, as well as one of the fastest PCIe 3.0 x4 drives you can get, well, the Kingston KC2500 PCIe NVMe SSD is a strong option.
Our thanks to Kingston for sending us the Kingston KC2500 PCIe NVMe SSD for review.