Razer Productivity Suite launched to improve workplace ergonomics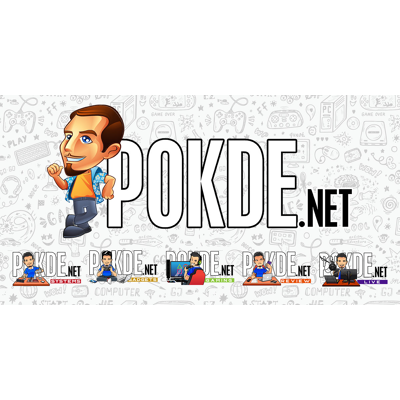 Better known for their gaming hardware, Razer wants to prove that they aren't a one-trick pony, and have just announced the Razer Productivity Suite comprising of the new Pro Click mouse, Pro Type keyboard and Pro Glide surface. The Razer Pro Click mouse is designed in collaboration with Humanscale to improve workplace ergonomics, so that you can more easily convince your boss to buy them for your workstation.
Razer Pro Click
The Razer Pro Click is contoured to ensure that your wrist rests at a neutral 30° angle to prevent discomfort and injuries like carpal tunnel syndrome and tendonitis. Comfort zones are also included to better support the palm, thumb and pinky further reduce fatigue and improve comfort when working.
And of course, being a part of Razer's ecosystem, the Razer Pro Click will come with Razer's 5G Advanced 5G Optical Sensor as well as their durable switches that promise up to 50 million clicks.
The Razer Pro Click offers eight programmable buttons to give you the ability to assign frequent keypresses to your mouse directly. Last but not least, Razer will be equipping the mouse with multi-host Bluetooth connectivity and a battery life of up to 400 hours. Oh and it comes in white, making it the perfect match for your clean desktop setup.
The Razer Pro Click is priced at $99.99 (~RM418).
Razer Pro Type
To go along with the Razer Pro Click, there's the Razer Pro Type in a similar white color scheme. There's no Razer Chroma here, only white LED backlighting, unfortunately. The Razer Pro Type sports a soft-touch coating for additional typing comfort, and comes with Razer's Orange Mechanical Switches that are a bliss to type on with their tactile-yet-quiet experience.
The Razer Pro Type supports both Bluetooth and wireless connectivity to up to four devices, letting you use it with your multiple work devices seamlessly.
The Razer Pro Type will be available for $139.99 (~RM585).
Razer Pro Glide
A good desk might not have the best surface for your mouse to smoothly glide on, so you will need a mousepad to go along with it. The Razer Pro Glide is a relatively simple surface that offers some slight cushioning for comfort and a textured micro-weave cloth surface for precision. Sized at 360 x 275 mm, you have plenty of room to navigate with your Razer Pro Click. And it also matches the overall theme of the entire Razer Productivity Suite.
The Razer Pro Glide is priced at $9.99 (~RM42).
Pokdepinion: I sure hope I can convince my boss to get me the whole Razer Productivity Suite…