Review
ASUS ROG STRIX B650-A GAMING WIFI Review – Approachable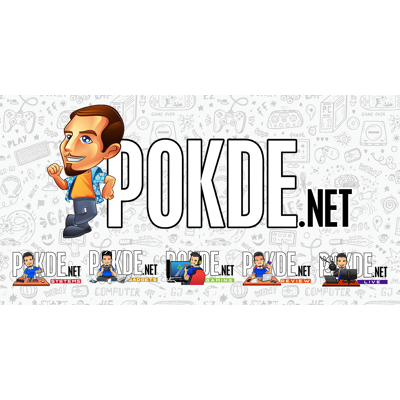 Overview
ASUS brings its challenger to the AMD B650 battlefield in the form of ROG STRIX B650-A GAMING WIFI. It comes with a few creature comforts, some trickled-down, some already seen. This is a solid starting point for most builders.
Positives
+ All slots PCIe 4.0 and up
+ Q-Release for GPUs
+ Easy-to-use BIOS
+ PBO Enhancement feature
Negatives
- Third M.2 slots fights bandwidth with bottom PCIe 4.0 x16 (chipset) slot
As it stands right now, AMD's B650 is the 'entry-ticket' platform to its latest AM5 processors. It's technically not entry-level, but as a midrange model – this is where most people's picks will land on when it comes to building a decent-spec PC. ASUS sent in their ROG STRIX series of the B650 motherboard – which comes in white – for us to check out.
Unboxing
For a gaming motherboard, it's a fairly straightforward box: name and image in the front, features on the back – just your standard packaging ordeal. A white motherboard does mean a white box though – and this can probably be part of your showpiece.
Opening the box reveals the board itself, Wi-Fi antenna (placed separately in an individual compartment), and a few spare parts for later use, namely: SATA cables, M.2 thermal pads, Q-Latch screws, and zip-ties for cable management.
Appearance
Gone is the more cyberpunk-style design, and in comes the retro-style typefaces across the board (pun intended). In this case most white parts are actually just metal heatsinks – and upon closer look I'd argue it's more like brushed aluminum look that you usually see in laptops. There's one exception – parts of the I/O shield is in fact plastic and has trace amounts of RGB lighting available. Due to the way it's constructed – it's probably safe to avoid grabbing the I/O shield with too much pressure on it.
You do get three M.2 slots available, each comes with its individual heatsink due to the PCIe slot layout. The bottom one supports longer M.2 22110 form factor on top of the existing sizes (including mainstream 2280 ones). Since there's no CMOS reset button like the flagship Crosshair model – that will need to be manually done by removing the CMOS battery which is exposed next to the SSD slot.
Interestingly, unlike Crosshair X670E HERO – you get two display outputs available for the onboard GPU. Below them are two USB 3.2 Gen 2 ports, and after that comes a tiny BIOS FlashBack and four USB 2.0 ports. Next row is USB-A and USB-C (both USB 3.2 Gen 2), plus a 2.5GbE LAN port. Then comes Wi-Fi 6E antennas, and finally audio outputs with a lone USB 3.2 Gen2x2 sitting next to them. Not the cleanest arrangement of ports I've seen at least…
Specifications
ASUS ROG STRIX B650-A GAMING WIFI
CPU Support
Socket AM5 (AMD Ryzen 7000 Series)
Form Factor
ATX (12 x 9.6 in / 305 x 244mm)
Chipset
AMD B650
Power & VRM
1x EPS 8-pin + 1x EPS 4-pin
12+2 stage (Vcore+SoC), Alpha & Omega AOZ5317NQI (60A per powerstage)
ASUS DIGI+ EPU ASP2208GQW PWM controller
Memory
4-slot Max. 128GB DDR5-5200 unbuffered
Overclocking support up to DDR5-6400+
AMD EXPO support
PCIe Expansion Slots
1x PCIe 4.0 x16 (CPU)
2x PCIe 3.0 x1 slots
1x PCIe 4.0 x16 (Chipset, supports x4 mode – shares bandwidth with third M.2 slot)
Storage
4x SATA 6Gb/s
3x M.2 slots (1x PCIe 5.0 x4 + 2x PCIe 4.0 x4)
*Third slot (M.2_3) shares bandwidth with PCIe 4.0 x16 slot, disabled under PCIe mode
Networking
AMD RZ616 Wi-Fi 6E (MediaTek MT7922A22M) (M.2 2230)
Intel 2.5GbE I225-V LAN
USB
Rear:
1x USB 3.2 Gen 2×2 (USB-C)
4x USB 3.2 Gen 2 (3x USB-A, 1x USB-C)
4x USB 2.0 (4x USB-A)
Front (headers):
1x USB 3.2 Gen 2×2 header (USB-C)
1x USB 3.2 Gen 1 headers (splitting to 2x USB 3.2 Gen 1)
2x USB 2.0 headers (splitting to 4x USB 2.0)
Other I/O
1x HDMI 2.1 (onboard GPU)
1x DisplayPort 1.4 (onboard GPU)
1x Wi-Fi antenna connector module
1x BIOS FlashBack button
Audio
ROG SupremeFX
Realtek ALC4080 codec
Savitech SV3H712 amp
5-channel audio jacks (rear)
1x front panel audio header
Peripheral Headers
Fan and Cooling
1 x 4-pin CPU Fan header
1 x 4-pin CPU OPT Fan header
1 x 4-pin AIO Pump header
4 x 4-pin Chassis Fan headers
Miscellaneous
3 x Addressable Gen 2 headers
1 x AURA RGB header
1 x Clear CMOS header
1 x CPU Over Voltage jumper
1 x Front Panel Audio header (AAFP)
1 x S/PDIF Out header
1 x 20-3 pin System Panel header with Chassis intrude function
1 x Thermal Sensor header
1 x Thunderbolt header
1 x COM_DEBUG header
Accessories
Cables
2 x SATA 6Gb/s cables
Additional Cooling Kit
1 x Thermal pad for M.2
Miscellaneous
1 x ASUS Wi-Fi moving antennas
1 x Cable ties pack
1 x M.2 Q-Latch package
1 x ROG key chain
1 x ROG Strix stickers
1 x ROG Strix thank you card
2 x M.2 Rubber Packages
Documentation
1 x User guide
Test System
A Closer Look
VRMs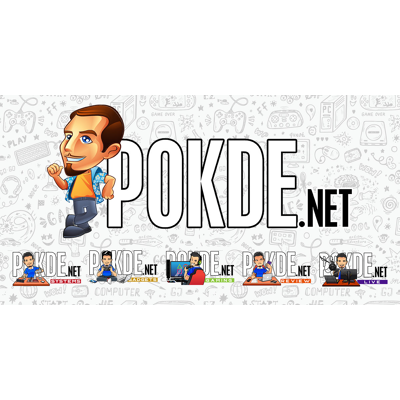 This array of 12+2 powerstage is courtesy of Alpha & Omega AOZ5317NQI DrMOS capable of 60 amps – middle-of-the-road spec all things considered. Still, it's more than capable of covering Ryzen's increased power draw in this generation. The heatsinks sitting on top of VRMs are still quite sizeable, but given Ryzen's relatively lower power usage (compared to equivalent Intel chips at least), it's unlikely for you to run too close to the sun. ASUS chose its own in-house VRM controller, DIGI+ EPU ASP2208GQW, to handle the power delivery.
Audio
While not necessarily using the highest-end ESS Sabre DACs, the tried-and-tested combination of Realtek ALC4080 codec + Savitech SV3H712 amp which is previously featured on boards like ROG STRIX Z590-F should be a good indication that this is a pretty solid pair for powering high-end or even planar magnetic headphones.
Storage & Expansion
The B650-A provides four PCIe slots and three M.2 slots: the topmost enjoys full PCIe 5.0 x4 bandwidth while the middle, second slot is rated for PCIe 4.0 x4 speeds. Same applies to the third one, however there's a bit of jiggling for that slot in particular. As the slot fights its bandwidth with the bottom PCIe 4.0 x16 slot – the slot may get disabled based on the BIOS settings. It's not likely you'll be encountering such situation unless you have a lot of M.2s and a bunch of PCIe expansion cards that requires this slot.
I/O
While the flagship Crosshair gets a USB4/Thunderbolt port built-in, it's absent from the STRIX B650-A – however you do get a Thunderbolt header down the bottom if you need to have all that high-speed peripherals to go somewhere. This being a standard B650 chipset meant just one Promontory 21 FCH chip – you do still get PCIe 5.0 capabilities on the primary M.2 slot. Downstream I/O is handled with various ASMedia and Genesys chips.
LAN is the same Intel I225-V 2.5GbE seen in many motherboards by now; however that's not the case for the Wi-Fi module. Likely to reduce its hardware reliance on the rival chipmaker – AMD has gotten help from MediaTek to build a custom M.2 Wi-Fi module for AMD-based systems. This AMD RZ616 Wi-Fi 6E module (also called MediaTek MT7922A22M) is based on MediaTek's designs; however it's not exactly known if there's any special sauce courtesy of Team Red.
Thermals
With the Ryzen 7 7700X pushing all its 105W TDP (effective PPT peak ~142W) available for a 10-minute Cinebench R23 stress test, the temperatures are fairly well managed. With higher-power Ryzen 9 it will get hotter – but there's enough headroom to consider this as mostly a non-issue.
If you want to keep the CPU thermals more reasonable, starting from BIOS version 0809, ASUS has included a PBO feature called PBO Enhancement. Setting it up is very simple – head to BIOS, under PBO Settings select Enhancement, then pick the target temperature you want. Level 1 is usually the best for most users as it improves performance by a small margin while dropping the temperature slightly over stock limits.
Other Features
A new feature in ROG's midrange motherboards is the PCIe Q-Release button – already long-featured in flagship models, this is a very welcomed addition especially as GPU gets increasingly bigger and causing the latch itself increasingly difficult to reach these days. Not all creature comforts gets passed down the line, of course – so in this case you're still on a traditional four-LED status indicators, and manually shorting front-panel pins is required to fire up the system.
Starting Up
Like the Crosshair X670E HERO – not much gets in the way of first boot. You get the EXPO up and it's off to the races. Starting with BIOS ver. 0805, you get ASUS's exclusive PBO Enhancement feature which I highly recommend to turn on for better thermals and sometimes better performance as well. ROG Armoury Crate is the app that handles your system vitals, and you always have the option to leave it to AI if you want a one-click thermal/acoustic optimization done for you.
This motherboard also comes with a suite of included software ranging from basic stuffs like MyASUS (you can disable it in BIOS if you don't need it) to test toolkits such as AIDA64. All are optional – so pick your poison accordingly.
Conclusion
This being an ROG board meant the price sits a bit on the upper end of the spectrum – however at RM1,409 the ASUS ROG STRIX B650-A GAMING WIFI is also not the most pricey B650 seen on the market. With that price, it does get you a bunch of creature comforts that's still fairly uncommon in the mid-range motherboards, such as the Q-Release PCIe slot – which is a first among ROG's AMD B-series lineage.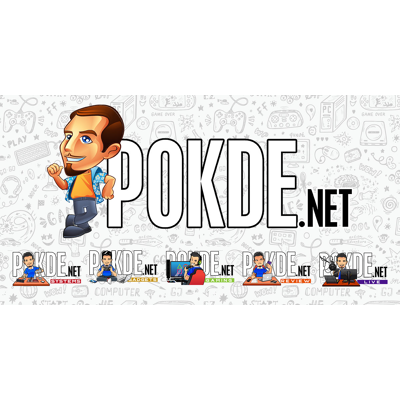 With PCIe 5.0 support brings I/O bandwidth and more flexibility in general – although the bottom PCIe and M.2 slot fighting for the same piece of bandwidth can require some 'either-or' changes in settings depending on your parts on hand. That said, all slots now support PCIe 4.0 and up is certainly a plus. Though, you don't get USB-PD support on USB-C headers, so stick with your current charging brick if you have a phone or laptop that's needing some top up.
The design is certainly appealing, and generally it won't be too much of an issue for first-time builders to use this motherboard as their starting point. On top of solid specs, many of the tiny details can be taken care of by-design or through AI features (such as acoustic controls), so if that's a small cost to pay for convenience, it's a fairly good deal.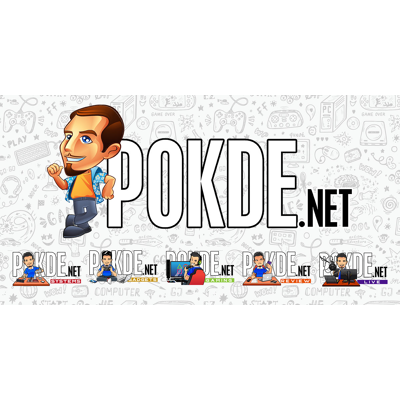 Thanks to ASUS Malaysia for sending us the ROG STRIX B650-A GAMING WIFI for the purpose of this review.