Review
HONOR 20 Pro Review — photography powerhouse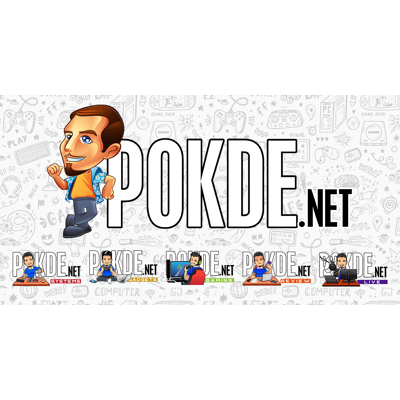 Overview
The HONOR 20 Pro delivers a camera that can put pricier flagships to shame with a 48MP f/1.4 primary camera in a design that looks great and feels better in hand. This is HONOR's best camera smartphone thus far, coming with an ultra-wide angle camera, a stabilized 3x telephoto camera and also a super macro camera, thrown in just for good measure.
Positives
+ Beautiful design that also feels great in hand
+ Decent performance
+ Great battery life and fast charging speeds
+ In-screen camera is still my favorite notch-killer
+ Stereo audio
+ Camera is top tier, even when compared against much pricier options
Negatives
- Macro camera is still a questionable addition
- Camera software could have been better laid out
- No 4K60 video recording
- Magic UI 2.1 is due for a revamp
- Lack of flagship features like IP-rating and wireless charging
Introduction
The HONOR 20 was pretty disappointing to me. I loved the HONOR View20 before it, and I was probably expecting a bit more. Now we will be looking at the HONOR 20 Pro, a smartphone which actually brings more to table than just more cameras. It is quite an upgrade over the HONOR View20 and the HONOR 20, but does it have what it takes to impress us in a time when the market is saturated with great phones from every other smartphone maker? Let's find out.
Unboxing
The box is pretty similar to the HONOR 20's with some light UV spot patterns applied onto the clean white surfaces of the box. Of course, the "PRO" is highlighted to differentiate between the HONOR 20 Pro and its lesser brethren.
The device we got here is the Phantom Blue variant. While we didn't receive any documentation with it, all the necessities are here. The USB-C to 3.5mm dongle is here because the HONOR 20 Pro lacks a 3.5mm jack, like most recent flagships.
Appearance
The HONOR 20 Pro's front facade is dominated by the 6.26″ display. The selfie camera cutout is located closer to the edges than the Korean flagships, which gives you more usable screen space. There's a very minimal bottom chin and side bezels, as HONOR maximized the space here to offer an impressive 91.7% screen-to-body ratio.
Over on the back we see that HONOR has done some changes to the design. While the HONOR 20 and HONOR 20 Pro are pretty similar, the HONOR 20 Pro definitely feels more premium in hand with a 3D curved glass back. The color is also more premium. In addition to the holographic design, the color also darkens at the top and bottom extremes, giving it an even more intense 3D effect. As far as designs go, HONOR has done a great job.
The side of the frame is metal, and HONOR used a side-mounted fingerprint scanner which also serves as the power button. It allowed HONOR to design the seamless back while also not having to resort to under-display fingerprint scanners. We all know how these physical fingerprint scanners are faster than any under-display fingerprint scanner, so I hope HONOR continues this design even after they make the jump to AMOLED in their upcoming flagships.
Last but not least, we gotta check out that sweet bottom. The HONOR 20 Pro sports curvy sides, with only a USB port, the primary microphone hole and the loudspeaker here. It's a bit thicker than the HONOR 20 as well, probably due to the larger battery and also more impressive camera hardware. There's still no 3.5mm jack here though, unfortunately. Over on the top we have the proximity sensor which looks like a IR blaster, but it isn't one, much to our disappointment.
Specifications
CPU:
Kirin 980 (2 x Cortex-A76 @ 2.6 GHz + 2 x Cortex-A76 @ 1.92 GHz + 4 x Cortex-A55 @ 1.8 GHz), 7nm FinFET
GPU:
Mali-G76MP10 @ 720 MHz
RAM:
8GB LPDDR4x
Display:
6.26″ FHD+ (1080p) IPS LCD display, HONOR AllView, 91.7% screen-to-body ratio
Storage:
256GB UFS 2.1
Camera:
Main Camera(s)
48MP f/1.4, Sony Exmor IMX 586, 0.8μm pixels, OIS + 16MP f/2.2 super wide angle + 8MP f/2.4 3x telephoto lens, OIS + 2MP f/2.4 macro camera
OIS, AIS, EIS, PDAF, laser AF, LED flash, Portrait mode, AI Ultra-Clarity, Super Night mode, Aperture mode, HiVision
Front Camera
32MP f/2.0
AI beautification, AI HDR, Portrait mode
OS:
Magic UI 2.1.0 based on Android 9 Pie
Connectivity:
Wi-Fi 802.11 a/b/g/n/ac (2.4 GHz + 5 GHz)
Dual-band GPS
Bluetooth 5.0
NFC
SIM:
Dual nanoSIM
Battery:
Li-Po 4000 mAh (non-removable)
22.5W HUAWEI SuperCharge fast charging
Ingress protection:
No
Dimensions:
154.60 x 73.97 x 8.44 mm
Weight:
182 g
Performance
In Antutu the HONOR 20 Pro bests all the other Kirin 980 smartphones, which is nice to see. When pitted against the competition, you do see that the Kirin 980 comes up a bit short.
The CPU performance is decent, although it is a lot more competitive against last year's flagships rather than 2019's.
GPU performance is an area where the Kirin 980's Mali-G76 MP10 doesn't impress. But it is worth mentioning that it won't have an issue tackling the latest mobile games, although as you can see, it won't be topping any benchmarks.
PCMark performance sees it come in just below the HUAWEI P30 and also the Xiaomi duo in this stack, although it handily comes up on top of the Samsung flagships.
Interestingly, the battery life figures sees it come way below the HUAWEI P30 which has a much smaller battery, despite similar specifications aside from the display. The HONOR 20 Pro also scores the exact same as the HONOR 20, which is even more suspicious.
Using the HONOR 20 Pro for daily use as well as gaming, it really performs as you would expect a flagship to. Fluidity in daily use and well-sustained performance in PUBG Mobile are what I expect of any flagship, and the HONOR 20 Pro does deliver all that without a hiccup. It warms up quite a bit though, which does make it quite uncomfortable if you are planning on extended gaming sessions.
Battery life in my daily usage also reflect small gains despite the larger battery. Perhaps the larger RAM does consume more power, causing it to burn through more power. Recharging it with the included 22.5W SuperCharge power adapter yielded 42% in just 30 minutes, which is a good showing given the size of the battery.
User Experience
I do feel like HONOR did a really good job designing the HONOR 20 Pro. Unlike the HONOR View20 which felt like it was going to slip out of my hand at any time, and the HONOR 20 which was a bit too blocky for liking, the HONOR 20 Pro felt much more comfortable and secure in my hands.
The side-mounted fingerprint scanner on the HONOR 20 Pro is also more refined than the HONOR 20's. The HONOR 20 sample I received had pretty sharp edges around the fingerprint scanner, but this HONOR 20 Pro didn't have such an issue. It is also a very snappy one, as lightly resting my thumb against it was more than enough to unlock the HONOR 20 Pro.
The screen is good. It's not AMOLED good, but it's good enough, even when comparing against other flagships. 1080p is plenty for a sharp screen of this size, and from what I can tell, the color reproduction is pretty spot on as well. HONOR could have probably opted for an AMOLED panel, especially given that this is the "Pro" variant, but this is still a very solid display panel and I most definitely won't hold it against HONOR for choosing an IPS panel instead.
Another thing I like about the HONOR 20 Pro is that HONOR is still offering stereo sound by partnering up the loudspeaker on the bottom with the earpiece up top. It does make a difference, especially when comparing side by side against another flagship which lacks the capability. What I don't like is that the HONOR 20 Pro doesn't have a headphone jack, although a USB-C to 3.5mm dongle is included in the box.
While I loved the hardware, the software was a tad less impressive. Magic UI 2.1 is based on Android 9 Pie but the design is quite an old one, with only minor tweaks here and there over the years. The user experience is pretty good. I had no issues finding whatever I needed, and the option to use an app drawer is also pretty unique for a Chinese-made Android skin. It just looks old. Given that EMUI 10 is coming soon, the horizon beckons for Magic UI 2.1, and we might finally see a UI that befits the beautiful design of the HONOR 20 Pro.
Moving on, let's take a closer look at the camera. The camera hardware is just awesome. It features an unprecedented f/1.4 aperture, which is really no joke when you consider the large 1/2″ sensor. And on top of that, there's OIS, which adds to the complexity of the whole camera setup here. There's also OIS for the 3x zoom camera, a necessity given the long focal length.
The software would look familiar to anyone who has used a HUAWEI or HONOR smartphone in recent times. The UI has remained pretty recognizable, just like how Magic UI/EMUI has barely changed over the years. The camera app is easy to use, although I do find the fact that the way HONOR hid the Super Macro and 48MP AI Ultra Clarity modes very frustrating.
As you might expect given the hardware, the results are pretty good. The Portrait shots are also one of the most accurate we have seen thus far, with the edges around our model as refined as they come. It's even better than the HONOR 20's, which came with a 2MP depth sensor for the sole purpose of delivering better bokeh. There probably some room for improvement with its processing though, with an aggressive noise reduction algorithm wiping out a lot of detail in shots taken indoors. Aside from that, the Super Night Mode serves up excellent shots at night, and I am very impressed by all the cameras on the HONOR 20 Pro. Except for the macro camera which I still believe is an unnecessary inclusion. I must however mention that for some reason, the HONOR 20 Pro's macro camera delivers better results than the HONOR 20, despite both devices sporting the similar hardware. You can view the full sized shots here.
Conclusion
Now to answer the question I posed in the very beginning of this article. Am I impressed? Definitely. I got some amazing results out of the camera, and I believe there's still room for more optimization on the software side as the hardware is just unprecedented at this point. It's worth mentioning that the HONOR 20 Pro bagged the honors (hehe) of being the second highest scoring device ever tested by DxOMark. And this is their very first device to be tested by the renowned camera reviewers, so HONOR definitely did an amazing job with the HONOR 20 Pro.
With a price tag of RM2299, the HONOR 20 Pro is pretty reasonably priced. It could however do with more flagship features like ingress protection and wireless charging. And if I was feeling particular picky, the HONOR View20's IR blaster and 3.5mm jack would have also been very welcome on the HONOR 20 Pro. But set aside what the HONOR 20 Pro lacks, and focusing on what the HONOR 20 Pro has, I do see that it offers a camera that is better than flagships that are going for a lot more ringgit. If your primary consideration when choosing a smartphone is a great camera, this is the phone to get.
Our thanks to HONOR Malaysia for providing us the HONOR 20 Pro for review.