Review
ASUS ROG Swift PG27AQN Review – A Whopping 360Hz Display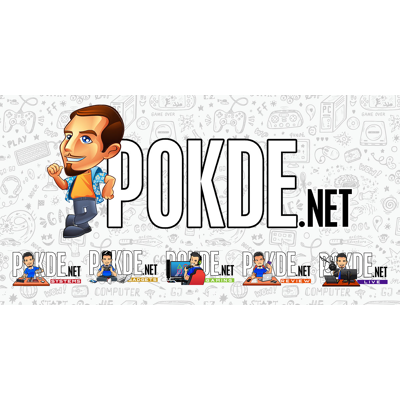 Overview
The ASUS ROG Swift PG27AQN is a gaming monitor designed for Esports professionals, coming in with chockful of gaming-centric features, quick response, and a monstrous 360Hz refresh rate. Is it worth your money? Let's find out.
Positives
+ Excellent, colour-accurate display
+ 360Hz refresh rate with 1ms (GTG) response time
+ Good brightness with anti-glare finish
+ Chockful of gaming-focused features along with G-SYNC
+ Smart, eye-catching design
+ Great adjustability (tilt, swivel, pivot, and height)
+ Sturdy build, especially the stand
Negatives
- Black bars in Esports dual-mode isn't pleasing to see
- USB hub could use more ports for better usability
- No motion blur reduction
- Contrast ratio limitations
- Pricey
Unboxing the ASUS ROG Swift PG27AQN
Starting off the ASUS ROG Swift PG27AQN review the unboxing, the monitor comes in a rather large box bearing the Republic of Gamers' signature black and red colour theme. You get quite a bit of explanations on the features and specification details of the monitor here. Inside the box, you can find the following items:  
Colour pre-calibration report
DisplayPort cable
HDMI cable
Power adapter
Power cord
Quick start guide
ROG sticker
USB 3.2 cable
Warranty Card
Welcome Card
The ASUS ROG Swift PG27AQN monitor itself
Specifications
Panel Size
Wide Screen 27″
Panel Type
IPS
True Resolution
2560 x 1440
Display Viewing Area (HxV)
595.968 x 335.232 mm
Display Surface
Anti-Glare
Pixel Pitch
0.233 mm
Brightness
600 cd/m2 (peak) 400 cd/m2 (typical)
Contrast Ratio
1000:1
Viewing Angle (CR≧10)
178°(H) / 178°(V)
Response Time
1ms GTG
Display Colours
16.7m colours
HDR Support
Yes, VESA DisplayHDR 600 / HDR10
Refresh Rate
360Hz
Low Blue Light
Yes
HDCP Support
Yes 2.2
Viewing Modes
Scenery, Racing, Cinema, RTS/RPG, G-SYNC Esports, sRGB
Adaptive Refresh Rate
Yes, G-SYNC
Signal Input
1 x Headphone jack
2 x USB 3.2 Gen 1 Type-A
3 x HDMI 2.0
1 x DisplayPort 1.4 DSC
Audio
No
Power Consumption
Power Consumption : <42W Power Saving Mode : <0.5W Power Off Mode : <0.3W Voltage : 100-240V, 50/60Hz
Chassis Colours
Black
Tilt
Tilt : Yes (+20° ~ -5°)
Swivel : Yes (+25° ~ -25°)
Pivot : Yes (0° ~ 90° Clockwise)
Height Adjustment : 0~100mm
VESA Wall Mounting
Yes, 100 x 100 mm
Dimensions
614 x (408-508) x 255 mm, 8.4kg (with stand)
614 x 367 x 90 mm, 4.8kg (without stand)
Performance
The brightness of the display when measured at 100% brightness is 426.3cd/m2, and it was running at this setting by default. While I expected it to be a bit brighter given the specifications, it's still more than enough for most rooms, even when it can get rather glary in brightly lit rooms. Keep in mind, the display itself is anti-glare. The 600 figure is for HDR, so that explains why its only within the 400 range by default. What would be nice is if the contrast ratio is higher for a better overall look, but 1000:1 is still pretty decent.
Running the display uniformity test with a 3×3 grid, the ASUS ROG Swift PG27AQN had decent results. It's generally even for most areas, though the corner seems to have exceeded nominal tolerance. In this specific case, the corners are brighter than the center and the rest of the squares. To the regular human eye, the difference is still hard to spot so don't worry too much about it unless you're using it for professional creative work.
Colour Accuracy
| | | |
| --- | --- | --- |
|   | Standard | Standard mode, calibration with DisplayCAL |
| Whitepoint | 8400K | 8300K |
| Average ΔE*00 | 1.05 | 0.32 |
| Maximum ΔE*00 | 1.95 | 1.06 |
By default, the colour accuracy on the ASUS ROG Swift PG27AQN is pretty good, with Delta-E figures being less than 2 for both average and maximum. It gets even better once it's been calibrated but I can easily say that it's already great right out of the box. It also proves that the factory calibration report is legit based on our own data.
Gamut
Gamut
Standard
Standard mode, calibration with DisplayCAL
sRGB
Coverage
99.7%
99.9%
Volume
131.7%
133.5%
Adobe RGB
Coverage
88.2%
89.1%
Volume
104.5%
104.8%
DCI-P3
Coverage
96.8%
97.5%
Volume
97.1%
97.6%
For the gamut coverage and volume, there were slight improvements after calibration. Overall with 99% sRGB, 89% Adobe RGB, and 97% DCI-P3, it's capable of displaying a wide gamut of colours which would be great not just for media consumption like gaming and movies, but also for professional creative work. Unless for some reason you really need something with more colours, this will do the job just fine, which is great if you also play games on the side.
Looking for a good gaming mouse to up your performance? Check out our ASUS ROG Gladius III Wireless Aimpoint review by clicking right here.
The Good
The first positive point of the ASUS ROG Swift PG27AQN is likely the primary reason the more serious gamers will look into it, which is the quick response time. With just 1ms (GTG) and 360Hz refresh rate, it's noticeably faster than most gaming monitors out there. To give you a better idea, most of the ones out there go for about 4ms (GTG). The 3ms difference isn't big enough for most people to notice but the pros will certainly appreciate it.
While the general rule is to have games running at the same figure for both FPS and refresh rate of the best experience, that's usually difficult to keep up consistently. This is why G-SYNC is a godsend as it will ensure that the refresh rate will match up with your GeForce graphics card, thus preventing the issue of screen tearing. Also in situations where certain games just can't reach 60FPS, you'd be surprised how smooth even 45-50FPS games look with this, albeit looking a little blurred.
Next up, we have the stand. It's not just the fact that it's built pretty sturdy, but I'm more so appreciative of the ability to adjust the monitor while using it. You can easily tilt, swivel, pivot, and adjust the height of the monitor, and it's not even slight (exact measurements can be seen in specifications). This makes it pretty versatile as it can tailor to your own use case for the best experience possible.
Then, and this is a somewhat subjective one, the ASUS ROG Swift PG27AQN has a good design. Subjectively, it's pleasing to the eyes with very minimal bezels and ROG logo with Aura Sync RGB for adding bling. Objectively speaking, the stand itself doesn't take up as much space as I thought it would, and it has a hole for better cable management. Even if you're not a fan of its look, I'm sure you can appreciate its practicality.
Lastly, it's chock full of gaming-specific features that pro gamers would enjoy. For the average gamer, it might be gimmicky but after testing it out myself, I can see how some of them can bring benefits, even if I can't pull out the full potential at my skill level. For instance, the Esports dual-mode feature within the OSD resizes the visuals, mimicking a 25-inch Full HD or 2368×1332 display. This can give a more familiar feel for pro gamers and also give a slight performance boost if it's ever needed.
The Bad
The first drawback of the ASUS ROG Swift PG27AQN is a continuation on the Esports dual-mode feature, in which I dislike the black bars surrounding the display when the mode is in use. Personally, I would stick to the full 27-inch 1440p experience as I believe pro gamers would typically use stronger hardware, with higher end RTX 30-series or RTX 40-series, so there's really no need for that small performance boost.
After all, 1440p isn't really heavy to run in this day and age, with the RTX 3070 even capable of decent performance in plenty of games at 4K resolution. I wouldn't say the feature is useless, more so that the use case is very niche. Perhaps the black bars could be replaced with ROG-related visuals in newer iterations for better immersion.
Next up, while it's great that this monitor comes with a USB hub of sorts, I feel like it's a little lacking. After all, you only get two USB 3.2 Gen 1 Type-A ports, with the USB-B connected directly to the PC. It's only meant to be used to connect your gaming keyboard and mouse but given that these things usually bring at least a tiny bit of latency, it's not one that its intended target will end up using. Would be nice if it had an extra USB-A port along with a USB-C port with decent charging capabilities to reduce desk clutter. As it is, I'm sure most people will just ignore it.
Lastly, and this might be the issue that will make people consider its competitors instead, is the lack of motion blur reduction. Sure, running games at higher FPS with its monstrous 360Hz refresh rate would make fast motion look clearer, with 1440p further adding to its fidelity over Full HD resolution. However, one must remember that high refresh rate doesn't directly translate to less blur as it's more so on smoothness.
Highly likely, this is because ULMB (Ultra Low Motion Blur) can't work in tandem with G-SYNC, and using other motion blur-related technologies like ASUS's own ELMB-Sync with existing VRR technologies isn't great. I don't see the lack of motion blur reduction as a dealbreaker, but it's at least worth pointing out as you might have different priorities when it comes to in-game visuals.
ASUS ROG Swift PG27AQN Verdict
The ASUS ROG Swift PG27AQN is a good gaming monitor, but it's intended purpose makes it more fitting for a niche section of gaming. For most people, you're better off looking at alternatives as even ASUS themselves have something that would be more worth your money within the ROG lineup unless you're a very serious pro gamer, especially with its RM6,599 asking price. Alternatively, if you just want as quick of a response time and as high of a refresh rate possible along with consistent, colourful visuals, this will certainly do the trick.
At the end of our ASUS ROG Swift PG27AQN review, I award this gaming monitor with our Silver Pokdeward.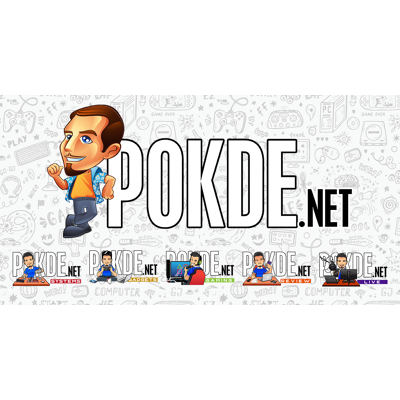 Big thanks to ASUS Malaysia for sending us this monitor for the purpose of this review.