Review
ASUS TUF Gaming B550M Plus Review — the sweet spot in ASUS' B550 offerings?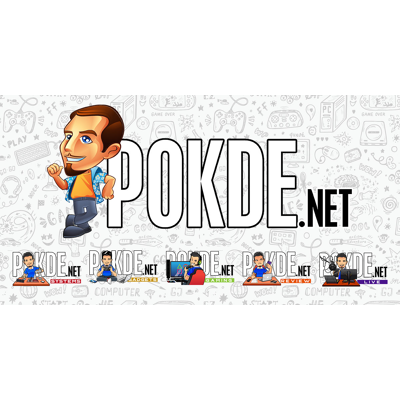 Overview
Fulfilling the budget intentions of the AMD B550 platform, the ASUS TUF Gaming B550M Plus doesn't skimp on the niceties while offering a unique aesthetic that can be quite polarizing. Beyond that, it is one solid motherboard that's absolutely worthy of consideration for anyone wanting to experience PCIe 4.0 connectivity or is considering an upgrade path beyond the current 3rd Gen AMD Ryzen processors.
ASUS TUF Gaming B550M Plus - RM635 (SRP)
ASUS TUF Gaming B550M Plus (WiFi) - RM749 (SRP)
Positives
+ Unique aesthetic goes well with the TUF Gaming theme
+ Great selection of rear I/O ports
+ RGB lighting is easily visible regardless of your build
+ Feature-rich BIOS
+ Good VRM design for an affordable board
+ AI Noise Cancellation is very cool
+ Very reasonably priced for feature set on offer
Negatives
- VRM heatsinks has some rather sharp edges
- BIOS refuses to follow XMP profile voltage automatically
- Placement of SATA ports is sub-optimal
- Could do with a USB 3.1 header
While the TUF series used to stand on equal footing with the full-blooded ROG boards of yore, the TUF Gaming series is a shadow of its former glory, instead relegated to being a more budget-friendly lineup in ASUS' product stack. With that said, we never turn down good value, and as the AMD B550 is all about bringing value to consumers, this might be an even better option than the ROG Strix B550-E Gaming that we previously reviewed. This is also the most affordable board we have checked out in recent times, so lets see if the TUF Gaming B550M Plus has what it takes.
Unboxing
For an affordable board, the ASUS TUF Gaming B550M Plus comes with little more than the bare necessities. You get the I/O shield in the box, two SATA 6Gb/s cables, some TUF paraphrenalia, some hardware to mount your M.2 SSDs and a driver DVD. We should definitely do away with optical disks.
Appearance
The TUF Gaming identity is very visible, with a lot of silk-screened print all over the PCB. The black, gray and yellow is actually quite well done without looking gaudy.
Instead of going with an I/O shroud covering the VRM heatsinks, the ASUS TUF Gaming B550M Plus actually goes with a more functional design than many of ASUS' more premium motherboards. The heatsink extends a bit over the I/O area, giving us even more surface area for better cooling of the VRMs.
Despite the limited room of the mATX design, ASUS still managed to cram in two M.2 slots. However only one comes with a heatspreader. I do think it is fine as most PCIe 4.0 SSDs that actually need a heatsink will come with one pre-installed on the drive, while those that don't, like most PCIe 3.0 drives in the market, are perfectly fine without one.
It does take away the "cleanness" of a build though as you will have a SSD that doesn't mesh into the ASUS TUF Gaming B550M Plus's theme. Meanwhile the PCH heatsink is a small chunk of aluminium that's surprisingly held down by plastic push pins. It doesn't really matter as the AMD B550 chipset doesn't really produce that much heat but… how much more will a normal screw mounting system cost over this?
So as you might expect, there's no integrated I/O shield here. Interestingly, we actually have a better array of USB ports here than what we saw on the ROG Strix B550-E Gaming. Four USB 3.0 ports, two USB 3.1 10 Gbps ports and just two USB 2.0 ports just seems like the perfect array of ports to me. There's even a PS/2 port for those who are still hung up on the legacy standard.
On the rear side of the board, a heavy dose of silk-screened printing is applied too to keep up the theme. Unfortunately you won't be able to see it and to be entirely honest, I have no idea why does ASUS keep doing this. It might not be expensive… but just why?
RGB lighting is limited to just the lower right corner of the board. Honestly I do like it as while it will be largely occluded by big GPUs, the light will bounce off the motherboard tray for some cool ambient lighting.
Specifications
ASUS TUF Gaming B550M Plus
CPU support
AMD AM4
3rd Gen AMD Ryzen Processors
Power
1 x 24-pin ATX
1 x 8-pin EATX 12V
ASUS ASP1106 PWM controller
8 x Vishay SiC639 (50A) powerstage for CPU
2 x  Vishay SiC639 (50A) powerstage for SoC
Chipset
AMD B550
Memory
4 x DDR4 DIMM, max. 128GB un-buffered memory
Up to 4800 MHz (OC)
Multi-GPU Support
2-way AMD CrossFireX
Expansion slots
PCIe 3.0 x1
PCIe 4.0 x16 (x16 electrically)
PCIe 3.0 x16 (x4 electrically)
Storage
4 x SATA 6 Gb/s, supports RAID 0,1,10
1 x M.2 PCIe 4.0 x4/SATA
1 x M.2 PCIe 3.0 x4 (disables SATA6G_5/6)
Network
Realtek RTL8125B 2.5GbE
USB
Rear I/O:
1 x USB 3.1 (10 Gbps)
1 x USB 3.1 Type-C (10 Gbps)
4 x USB 3.0
2 x USB 2.0
On-board headers:
1 x USB 3.0 (5 Gbps) (2 ports each)
2 x USB 2.0 (2 ports each)
Audio
SupremeFX S1200A CODEC
5 x audio jacks (rear)
1 x front panel audio connector
1 x S/PDIF
Display output
1 x HDMI 2.1
1 x DisplayPort 1.2
Other onboard connectors
1 x CPU fan header
1 x CPU_OPT fan header
2 x Chassis fan headers
2 x AURA RGB headers
1 x ARGB Gen 2 headers
Overclocking features
BIOS Flashback
Q-LED debug LEDs
Included accessories
User's manual
I/O Shield
2 x SATA 6Gb/s cables
1 x M.2 Screw Packages
1 x M.2 rubber package
1 x Driver disk
1 x TUF Gaming sticker
1 x TUF Certification card
Form factor
mATX (9.6″ x 9.6″)
System
Taking a Closer Look
The VRMs
ASUS is adopting one of their simplest VRM designs they have in their arsenal for the ASUS TUF Gaming B550M Plus. It's a 8+2 power stage design managed by the ASP1106 PWM controller. With ASUS' Team Power Architecture, you get two power stages per phase.
Each power stage is capable of up to 50A, ,meaning that the ASUS TUF Gaming B550M Plus can easily handle all the CPUs that AMD can throw out on the AM4 platform. Instead of the discrete high-side, low-side combos we usually see on budget boards like this, ASUS used Vishay SiC639 DrMOS for the ASUS TUF Gaming B550M Plus, which is a nice touch. The large-ish heatsinks also weigh a total of 203 grams, which is quite hefty for a budget-oriented design like this.
The Audio
ASUS used a SupremeFX S1200A codec here. However unlike the ASUS TUF Gaming B550M Plus, ASUS dropped the USB-C audio port, and instead puts the conventional S/PDIF optical port.
Storage
There are four SATA ports along the bottom of the board, and two M.2 slots that support both M.2 PCIe NVMe SSDs and SATA SSDs. Unfortunately the SATA ports are not of the 90° variety, so if you plugged in a card that's thicker than the 2.7-slot ROG Strix GeForce RTX 2070 SUPER we have here, it's going to either hit the GPU, or be totally inaccessible.
Networking
While there's a WiFi version of the ASUS TUF Gaming B550M Plus, that's not the variant we are looking at here today. The ASUS TUF Gaming B550M Plus packs 2.5GbE LAN courtesy of the Realtek RTL8125B, which is quite interesting considering its price point. I personally would shell out the extra to get the WiFi version, but that might just be me. Regardless, there's a PCIe 3.0 x1 slot that open up opportunities to throw in a WiFi card down the road if you feel that you need the capabilities.
User Experience
Build
As a mATX board, your case options are much wider. Of course, like what we noted in the storage section, there's is the possibility that you might run into some sort of compatibility issue with the headers along the bottom of the board, if you don't do your due research before getting your hardware, but I don't think there are that many 3-slot GPUs in the market anyway.
The build process will be similar to many other boards we have taken a look at, except that you will have to install the I/O shield with the ASUS TUF Gaming B550M Plus. For M.2 SSDs, the thermal pads are pre-applied so you don't have to worry about that.
BIOS
The ASUS TUF Gaming B550M Plus sports the ASUS theme for the BIOS, which means that it is predominantly blue, instead of the red hues that the ROG and ROG Strix boards sport. While the theme is different, the feature set is really similar, except for a few options here and there that are toned down simple due to the hardware of the board, like a lower power limit and fewer LLC steps.
You will be pleased to find out that there's still BIOS Flashback functionality though, despite the very affordable price point that the ASUS TUF Gaming B550M Plus occupies.
Overclocking
ASUS Performance Enhancement might seem like a more enticing feature to have on a board that's going to target gamers who might just want to slap on an XMP profile (which is called D.O.C.P. on ASUS boards, for whatever reason), throw on some simple optimizations and start gaming without going deeper into manual overclocking.
Well, unfortunately it seems that ASUS Performance Enhancement literally does nothing to the Cinebench R20 scores, and in fact we see a regression in scores. Manual overclocking allowed us to push the AMD Ryzen 7 3800XT to 4.575 GHz on CCX0 and 4.525 GHz on CCX1 at 1.325V, which were the exact same results we achieved on the ROG Strix B550-E Gaming, and while single-core performance took a hit, the multi-core performance is really quite impressive.
Now speaking of the XMP profile, the board somehow didn't apply the XMP profile's 1.45V preset, instead only throwing on 1.40V. That caused me to not be able to boot until I realized the issue, and entered the correct voltage for the RAM I was using. So while the timings worked fine, you might want to check your voltage if you are using kits that require higher-than-usual voltage.
So of course without a Q-CODE readout, it can get quite hard to go with a trial-and-error approach. There are Q-LEDs that will help you identify which component was not passing the POST process.
The VRMs do not have a thermal readout in HWiNFO, so we went about to read the temperatures with a thermal gun. Temperatures ranged below 35°C even with our AMD Ryzen 7 3800XT pulling 113W, and the heatsinks were just very barely warm.
Software
ASUS offers Armoury Crate, DTS Custom, AI Suite 3 and ASUS Turbo LAN with the ASUS TUF Gaming B550M Plus. Armoury Crate needs no further introduction, and the AI Noise Cancelling Microphone feature that's exclusive for ASUS TUF Gaming and ROG Strix B550 boards is available here too. Here's a quick test of the AI Noise Cancelling Microphone:
Conclusion
The ASUS TUF Gaming B550M Plus is quite an interesting motherboard for just RM635. I would still recommend getting the slightly pricier ASUS TUF Gaming B550M Plus (WiFi) that comes in at RM749, as WiFi 6 is a very nice feature to have, and you also won't have to worry about using up your single PCIe 3.0 x1 slot that can go towards USB hubs or other stuff in your build.
The power delivery system performed quite admirably, running cool even when driving a Ryzen 7 3800XT at stock and also overclocked. It should have zero issues even when tackling a Ryzen 9 3950X with an overclock. My main grouse with the ASUS TUF Gaming B550M Plus would be the placement of the SATA ports, as it can get in the way of thicker GPUs. One can probably argue that with M.2 PCIe 3.0 SSDs being so affordable today, there's barely a need for SATA SSDs… But still… I like my options.
There's no USB 3.1 10 Gbps header on the motherboard, which means if you decide to pair the ASUS TUF Gaming B550M Plus with a more premium casing, you won't be able to use the front panel USB-C port. But I think that's really a negligible concern for most people considering boards in this price range…
Speaking of cases, ASUS does have a pretty impressive TUF Gaming Alliance ecosystem going on, where you can get everything from RAM sticks, SSDs, coolers, cases and even power supplies from ASUS' partners under the TUF Gaming Alliance umbrella. For anyone going for a themed build, it is actually easier to go with TUF Gaming than with ROG, since there are no ROG RAM or ROG SSDs, as far as I am aware.
Overall, the ASUS TUF Gaming B550M Plus is a solid board for anyone looking to try out PCIe 4.0, or if you just want to have a guaranteed upgrade path to the 4th Gen AMD Ryzen processors down the line.
Our thanks to ASUS Malaysia for sending us the ASUS TUF Gaming B550M Plus for review.