Review
PNY CS1031 SSD Review – As Basic As It Gets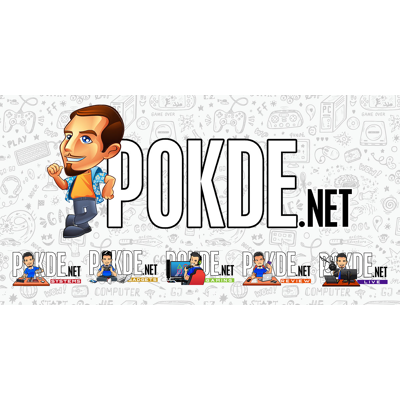 Overview
This is PNY's most basic M.2 NVMe SSD on offer - the CS1031. How much performance can you get from one of these drives?
256GB - RM89
500GB - RM122
1TB - RM208
2TB - RM459
Positives
+ Sequential performance exceeds official specs
+ Four capacity options
+ 5-year warranty
+ Low-profile single-sided design
Negatives
- Sequential speeds is middling even by PCIe 3.0 standards
- Inconsistent sustained write performance (on most variants)
Let's get this out of the way first: the cheapest offering in PNY's SSD lineup comes in the form of CS1031 SSD, which is a PCIe 3.0 SSD. Hang on – PCIe 3.0? Yep. Matter of fact, this is a product PNY launched last year as a direct replacement to the CS1030 model. So, any improvements? Or anything that can be looked forward to? Read this review to find out…
Unboxing & Appearance
Nothing too special here, it's the same thing inside and out as the mid-range offering that is CS2241. Same white packaging, same SSD heat spreader design with a hint of blue streaks, and not much else. That being said, all the essential information you need to know about this drive is nicely presented on the packaging.
Much like the CS2241, all four capacities – 256GB, 500GB, 1TB, and 2TB – are single-sided drives meaning it'll fit within the tightest vertical clearances of certain laptops. The NAND packages sit on top of a classic blue-colored PCB, meanwhile.
Specifications
PNY CS1031 SSD
Datasheet available here.
Capacity
256GB, 500GB, 1TB, 2TB
Form Factor
M.2 2280
Interface
PCIe 3.0 x4, NVMe 1.3
Controller
Phison E13
NAND
256GB: Micron 176-layer TLC NAND
500GB: Intel 144-layer QLC NAND
1TB: Intel 144-layer QLC NAND
2TB: Micron 176-layer QLC NAND
DRAM
None, Host Memory Buffer (HMB) only
Read/Write Speed (Rated)
256GB: 1,700 MB/s (Read), 1,100 MB/s (Write)
500GB: 2,200 MB/s (Read), 1,200 MB/s (Write)
1TB: 2,400 MB/s (Read), 1,750 MB/s (Write)
2TB: 2,400 MB/s (Read), 1,750 MB/s (Write)
IOPS
Unspecified
Write Endurance
256GB: 150 TBW
500GB: 110 TBW
1TB: 240TBW
2TB: 480TBW
MTBF (Mean Time Between Failure)
2,000,000 hours
Warranty
5 years
Test System
Performance
CrystalDiskMark
Looking at the performance numbers, there's some surprises: the 256GB and 2TB versions in fact overdelivered on sequential speeds, with the 256GB being much faster on reads (500+MB/s more than specs), and the 2TB overperforming on writes (~250MB/s more). Given these are low-end NVMe drives, it's nice to have some extra performance where available. It's worth noting that the 2TB version also possess the best random I/O performance among the four, which means small file accesses will be snappier.
AS SSD Benchmark
AS SSD presents numbers that are closer than what the packaging says from their respective models. Interestingly, the 500GB is the worst performing overall, mainly down to weaker write performance. On that note, the 2TB excels it – giving it a high score of 4019 points from the run.
Anvil's Storage Utilities
Similar story here on Anvil benchmark – the 500GB is down on performance (this case it's both reads and writes), with the 256GB winning ever-so-slightly over its larger sibling. The 1TB performs better than the two, while the 2TB continues to lead the pack in both metrics.
AIDA64 Disk Benchmark
When it comes to sustained write performance, these drives are behaving in rather interesting ways. The 500GB seems to be the only one with a consistent high-speed and low-speed regimes, while the rest have different levels of sudden spikes in write performance before dipping down to the lowest (presumably at the NAND's raw write speeds).
The way 2TB variant runs this test is weirder, to say the least. It's constantly rising and falling from 2GB/s down to 20MB/s in rapid succession – we're talking less than a minute in each spike and valley – so much so that the graph wouldn't fit the oscillation (so the ~900MB/s you're seeing in the graph is technically incorrect). It also took a whooping 1400 minutes to complete, which is 23 hours 20 minutes, or almost a full day. Not ideal for large file transfers.
Value
There's two aspects to consider when it comes to value – one is performance, and the other is cost-per-gigabyte. The CS1031 1TB is the cheapest in terms of cost per gigabyte, at roughly RM0.21 per GB. Though, other models aren't far off, so you're pretty much in the same ballpark as far as value is concerned. However, if you take performance figures into account, perhaps the CS2241 2TB or 1TB is the best way out.
Note: do keep in mind that SSD pricing is volatile – prices are accurate at the time of this writing, however global chip supply and other factor may affect overall pricing of SSDs. They're expected to rise very soon – here's why. For latest pricing on the PNY CS1041 SSDs, click here.
Warranty
As usual, PNY Malaysia, and its distributor Fusion Tech Supply Sdn Bhd (FTSMY), is responsible for warranty-related matters for the PNY CS1031 SSDs. Just make sure your packaging has this yellow label, and you're well covered under PNY's 5-year warranty.
Conclusion
The PNY CS1031 is arguably a bit dated when it comes to the technology that comes with it – for a product launched in 2022, running on PCIe 3.0 seems like an odd choice. Granted, the prices are cheap, and the 256GB option is there for those who needs "just" the SSD and are fine to forego the lack of performance in general (it's still multitudes faster than traditional HDDs, so there's that).
All four models here feature single-sided chips, which means it won't have any issues fitting inside the tightest spaces in thin-and-light laptops. However, just be aware of the rather quirky performance characteristics of this drive – especially in large file transfers, but in general you should be fine.
As for the pricing, the 256GB comes at RM89, 500GB will cost you RM122, 1TB meanwhile is priced at RM208 and finally the 2TB variant is RM459. Honestly, the prices isn't too far off from the arguably superior CS2241, which comes with more modern standards such as PCIe 4.0 and a much better sequential performance at that. With the exception of 256GB (for when you need the cheapest drive only), you're pretty much better off with CS2241 in larger capacities.
Thanks to PNY Malaysia for providing us all four variants of CS1031 SSDs for this review.