Review
Moving Out Review — Are You F.A.R.T Enough?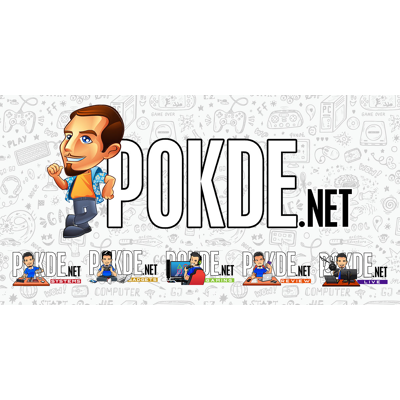 Overview
A couch co-op game that you can simply pick up and enjoy straight away. Just be sure to be organized.
Positives
+ Simplistic gameplay
+ Co-op makes the game even more enjoyable
+ You can wreck havoc while living your mover fantasies
+ Decent challenge when it comes to puzzles
Negatives
- Price is a bit high
- Lacks online co-op
What is Moving Out About?
Ever fancied yourself to be a great neighbor and help people move their things? Well now you can with Moving Out, a game developed by SMG Studio and Devm Games. Moving Out is a couch co-op game that adds a fun and whimsical twist to the chore that is moving things out. No longer will the whole experience be dull or mundane, and you would be adjusting your jaw from all the laughter by the end of the day.
Straight to Business
You start out fresh from training having just gotten your Furniture Arrangement & Relocation Technician certification. Yes, you saw that right, you're F.A.R.T certified. If that doesn't tell you how "serious" the moving business is, I don't know what will.
The goal of the game is to collect a number of items from the client's house and dump it all onto the mover's truck. Sounds simple, right? Wait till you start getting bit by random turtles or slapped silly by your own teammates for not rushing to help them lift the sofa. Controls are simple and easy to master, making the whole moving experience fun and seamless. Moving Out also provides an Assisted Mode where there are a number of tweaks that you can do to make the game more accessible, fun and not tiring for everyone.
Best enjoyed with company
Hate moving sofas and fridges alone? Not to worry as Moving Out allows you to play with three other players together. This way, you can have fun trying to dictate whether it's my right or your right that we're shifting to.
Personally, I prefer the chaos… I mean excitement of having four movers at the same time as it adds to the whole experience. Don't worry, there are no movement control order here. You can go ahead and break rules and everything in sight (glass windows and doors included).
Getting the Job Done
Moving Out requires players to think spatially and try to squeeze out furniture out of tiny doors while having an eye on the clock. Players are awarded medals (gold being the fastest and bronze the slowest) based on the time that they set for each house. Each house that you enter represents a different challenge for the player to overcome. As you move (pun intended) along the levels, you get to unlock more wacky characters and the levels get increasingly elaborate.
Visually, Moving Out is very pleasing to the eyes with colours that pop and level designs that are really well thought of, providing a good balance of fun and challenge.
It's Fun But…
The downside of it all is that if you are expecting to play with your friends online, you can't. As mentioned before, it is a couch co-op game. This definitely limits the fun factor at least a little bit. Think of all the fun that you can have with all the random people in the world. Moving Out also does not present itself as a story driven game, therefore offering an experience that is fleeting.
Replayability is rather low unless you're the achievement hunter type and strive to get gold for all the levels but still I feel as though it doesn't encourage players to invest more time in playing it. Moving Out is one of those games that is perfect for blowing off some steam and for the times that you just want to have some fun.
If you want to find another fun couch co-op game, check out Biped right here.
Moving Out Verdict
Priced at RM105, I feel that it might be slightly more than what is worth paying for these types of games. Personally, I'd wait for it to be discounted for it to be worth the money. At least if online multiplayer was a thing, it wouldn't be too bad. It's still a fun game to play, but it's one that is best to play with other people.
With that in mind, I award Moving Out our Bronze Pokdeaward.
Thanks to PlayStation Asia for providing a copy of Moving that was used for the purpose of this review!