Maxis Upgrades Postpaid Plans With Extra Mobile Data for Free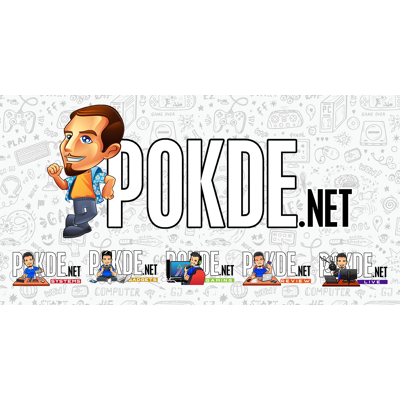 If you are a Maxis postpaid user, then we have some wonderful news for you. They have drastically increased the amount of mobile data in your plan free of charge starting 4th June 2020. Furthermore, they will be removing the weekday and weekend data split, so the your new, increased mobile data quota will be applicable for any day of the week.
The amount of mobile data increased differs from plan to plan. For instance, the Maxis Postpaid 68 plan has its mobile data quota doubled from 15GB to 30GB whereas the Tablet 28 Plan has tripled from 10GB to 30GB. For the full list of changes, we've listed them right below here.
Maxis Postpaid Monthly Mobile Data Quota Increment
Maxis Postpaid 68 (Sabah and Sarawak) = 15GB all-day to 30GB all-day
Maxis Postpaid 98 = 20GB all-day + 10GB 4G Weekend to 40GB all-day
Maxis Postpaid 108 = 30GB all-day to 50GB all-day
Maxis Postpaid 128 = 40GB all-day to 60GB all-day
Maxis Postpaid 158 = 50GB all-day to 80GB all-day
Maxis Postpaid 188 = 60GB all-day to 100GB all-day
Maxis Postpaid Share 48 = 10GB all-day + 10GB personal to 30GB all-day
Maxis Postpaid 248 = 70GB all-day to 110GB all-day
Maxis Postpaid 368 = 100GB all-day to 130GB all-day
Tablet 28 Plan = 10GB (sharable) to 30GB (sharable)
It's also worth noting that if you topped-up an additional RM10 per month on Postpaid 98 to combine all-day and weekend data together, you will be getting 50GB per month instead of the aforementioned 40GB quota.
This upgrade is only applicable to Maxis postpaid users and will not apply for Hotlink users. The upgrade will be taking place from 4th June to 10th June 2020, with an SMS notification to indicate when they've successfully upgraded your plan. If you plan on subscribing to the postpaid plans, you can enjoy the new, higher quota capacity starting 4th June 2020 onwards.
You will not be allowed to change the share limit quota or change plans during the 1-week upgrade period. The new quota will also not be prorated and you will be getting it as soon as your upgrade process has completed.
Pokdepinion: Wow, that's a lot of extra mobile data and it's free too. Might not be able to make use of it as much given many of us are still stuck at home but if you don't have Wi-Fi access, this is definitely a huge boon.