Review
PNY CS3140 SSD Review – An Abundance Of Speed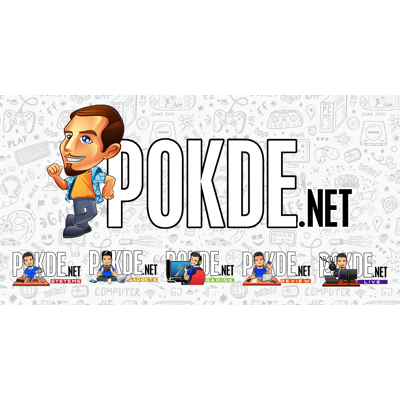 Overview
PNY's souped-up CS3140 SSD comes in many sizes and speeds, so we put them through the test and see how far they can go.
1TB: RM359
2TB: RM639
4TB: RM1,499
Positives
+ Impressive sustained write performance
+ Storage options go as high as 8TB
+ Excellent write endurance
+ Offers optional heatsinks
+ Good value for speed
Unboxing & Appearance
PNY this time around have provided us three of the CS3140 SSD in the form of 1TB, 2TB and 4TB capacities (8TB version is available as well, but isn't included in our test today). As the high-performance model, this naturally comes with the XLR8 branding – with the basic performance metrics labeled on the paper packaging accordingly.
Much like the CS2241 we reviewed earlier, it's a typical PNY design with the double-sided heat spreader, this time with the red accents instead. With the exception of 1TB, all variants use double-sided designs as the DRAM chips occupy significant area available from the M.2 2280 form factor. Exercise caution if you're installing this on ultra-thin laptops, as some may not accommodate double-sided SSDs like this one.
Specifications
PNY CS3140 SSD
Capacity
1TB, 2TB, 4TB, 8TB
Form Factor
M.2 2280
Interface
PCIe 4.0 x4, NVMe 1.4
Controller
Phison PS5018-E18
NAND Type
Micron 176-layer TLC NAND
DRAM
1GB DDR4
Read/Write Speed (Rated)
1TB: 7,500 MB/s (Read), 5,650 MB/s (Write)
2TB: 7,500 MB/s (Read), 6,850 MB/s (Write)
4TB: 7,500 MB/s (Read), 6,850 MB/s (Write)
8TB: 7,000 MB/s (Read), 5,900 MB/s (Write)
IOPS
Unspecified
Write Endurance
1TB: 700 TBW
2TB: 1400 TBW
4TB: 3000 TBW
8TB: 6000 TBW
MTBF (Mean Time Between Failure)
2,000,000 hours
Warranty
5 years
Test System
Performance
CrystalDiskMark
Going by the specs on paper, there are some discrepancies when it comes to sequential read/writes. All three drives fell roughly 500MB/s short of the advertised 7,500MB/s sequential reads; whereas sequential write performance saw the 1TB model actually exceeding what the specs said, while the 2TB and 4TB model also fell slightly off (in any case is negligible in real life). The 1TB does fell well behind in random reads, while the 2TB excelled on this metric (and is on average the highest performing model of the bunch).
AS SSD Benchmark
Another utility to run through their paces: AS SSD reveals generally lower figures across the board, with all models seemingly encountered performance ceiling around 5.2-5.5GB/s. Final scores does reveal the 2TB model being the highest performing one – in line with what CrystalDiskMark presented just now.
Anvil's Storage Utilities
For this benchmark the 1TB model scored the highest – by a negligible margin. In general though, it's on the same ballpark so there should be little to no practical difference in all three drives.
AIDA64 Disk Benchmark
AIDA64 is where the drives get pushed the hardest – it's more akin to a full-capacity data transfer that hammers SLC cache and DRAM with everything thrown at them. Fairly interesting results here: the 1TB model managed to sustain at around 4.3GB/s until both DRAM and SLC cache was exhausted, dropping the write speed down to a still respectable 700MB/s by the end of the run.
Meanwhile, the 4TB exhibits two small dips in the high speed regime, from the initial burst of 5.4GB/s down to 5.0GB/s, then down again to 4.5GB/s. When SLC caching ends up depleted, the number falls down to around 1GB/s until the drive is completely full. The 2TB drive is the best performing one, with 4.7GB/s sustained up until 40% capacity, and still remains in the region of 1.5GB/s (with occasional dips) for the remainder of the run.
Value
All in all, the value for PNY CS3140 SSDs are very good for the performance on offer here. Just like its value-focused cousin, the CS2241, if you're looking for the best bang for the buck – the 2TB variant lands on the sweet spot for value, storage and speed. That said, the value proposition for 4TB version is very good considering the rarity (and thus higher pricing than standard) at current time.
Warranty
PNY offers 5 years of warranty for all CS3140 models, customers can refer to Fusion Tech Supply Sdn Bhd (PNY local distributor) or PNY Malaysia's Facebook page for any warranty-related matters. Just make sure your product contains the sticker as seen above, and you're good to go.
Conclusion
If performance is what you're after for the next SSD purchase, the PNY CS3140 has generally achieved that very well. Impressive sequential read/writes, and sustained performance meant it can handle some serious data transfers often demanded by video productions. That's all thanks to the Phison E18 controller paired with dedicated onboard DRAM and plenty of SLC caching – which meant the drives are highly performant in both high-speed and low-speed (DRAM/SLC cache exhausted) regimes.
Onto the price: PNY says the 1TB version will set you back for RM359, while 2TB is priced at RM639; as for  the 4TB version, that'll cost you RM1,499. The 4TB version in particular is among the cheapest SSDs out there that is capable of exploiting the full potential of PCIe 4.0 systems, while the 2TB offers the best value for the capacity (and speed) to keep games running in their tip-top shape.
Keep in mind these models also comes with heatsinked versions as well – what we've listed so far is non-heatsinked versions. For PS5 console owners, you might want to look at those variants; as for PC and laptop users looking for a high-performance SSD to either fit the massive Steam library or handle data-heavy projects, without the massive price tag that comes with them? This is very much it, people.
You can purchase the PNY CS3140 SSDs by clicking right here.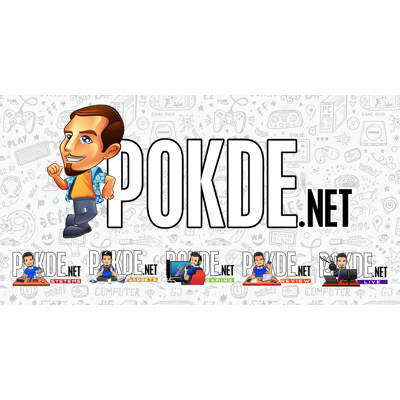 Thanks to PNY Malaysia for providing us three (1TB, 2TB & 4TB) variants of the CS3140 SSD for this review.