Review
ASUS TUF DASH F15 (FX517Z) Review – Glass Half Full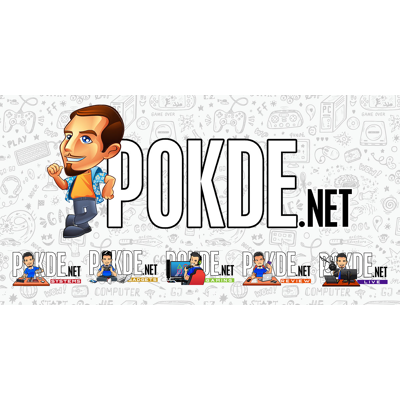 Overview
The ASUS TUF Dash F15 is here to give those who work and play a single device to juggle with. Can it do both and be good at it? Let's see.
Positives
+ Well-design and well-built chassis
+ Solid keyboard & touchpad
+ Good thermal management
+ Solid I/O
+ Hotkeys for quick volume control
Negatives
- Whiny fans
- Single 8GB RAM
- Sub-par display & speakers
- No RGB options
Let's talk history. In 2020, ASUS and AMD shocked the gaming laptop world with its Zephyrus G14 laptop – a small laptop that has performance levels and battery life combination which previously unheard of in the gaming laptops, let alone the ones in the same size. Intel, at the time, had no answer: they saw their CPUs getting smashed in efficiency figures and the battery life is simply no match to AMD counterparts.
The next year, Intel finally has an answer to that – with a class of CPUs that power laptops which sits in between full-blown gaming laptops and lightweight office laptops. Sub-20mm thickness, sub-2kg weight, you get the idea: it's aimed straight towards AMD's amazingly efficient HS-series powered laptops – and with it comes the TUF Dash series laptops (we reviewed it here), specifically designed with Intel's middle-class laptop processors. Now in its second generation, is this TUF tough enough to fight against the competition?
Unboxing ASUS TUF Dash F15 (FX517Z-EHN090W)
Up front, the box tells you straightforward which kind of laptop sits inside – which says TUF Dash F15. Once opened, first you see is the laptop. Take that out and in the center sits the papers, while the cables (AC adapter and the power brick) are placed on either sides of the box, which you can reveal by pulling from the edge. In summary, you get these items: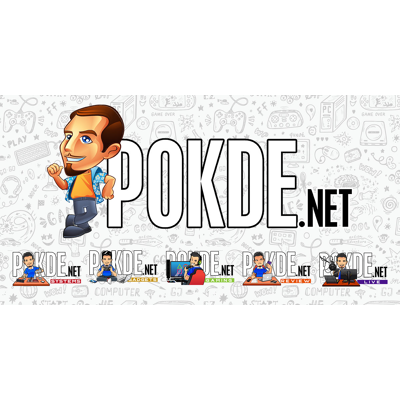 ASUS TUF Dash F15
AC cable
180W power brick
User guide
Quick start guide
MyASUS leaflet
The laptop itself comes with new design – a brand new indicator lights now arranged in a X-shape formation marks a big departure from a row of four lights which has been present in almost every ASUS laptops for years by now. The lights section of the chassis are always exposed to the outside, both from closed and open lid positions.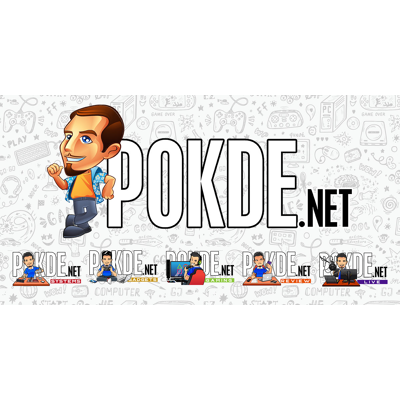 The keyboard is now full-size unlike its predecessor – which lacked numpad. As this is a 15-inch chassis, fitting this much keys does mean the chassis edge sits very close to the outermost keys. No RGB though – this is white LED only. You get hotkeys above, pretty much ASUS-exclusive feature. Top right is the exposed intake – though I can't tell where exactly it directs the air into as I can't see what's beneath the grille.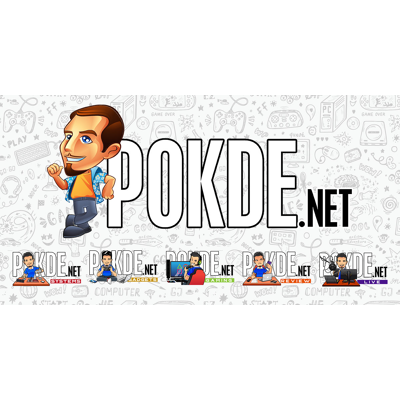 Bottom side is entirely new – gone is the old honeycomb design, and now it's dominated by square and diagonal lines. Only parts of the bottom panel are exposed as air intakes – unlike other laptops which leave the entire bottom grille open for air intakes. It's most certainly a design choice to avoid excessive dust accumulation over time. Bottom-firing speakers are also visible, placed right on the deck area.
On both sides we have I/O: bar a single USB-A on the right side, everything sits on the left. In ascending order: AC barrel plug, LAN port, HDMI, Thunderbolt 4 (which is labeled through a sticker, as it isn't labeled on the chassis itself somehow… I guess it was an oversight?), USB-C with DP Alt Mode and USB-PD charging, another USB-A and headphone jack. Like most gaming laptops, exhaust is done through four channels – left, top left, top right and right side.
The camera on top is 720p – standard in laptops of this segment. One interesting design choice though is the sheer size of that lip… I don't remember if I've ever seen any laptop that comes with a lip that huge.
Specifications
ASUS TUF Dash F15 (FX157Z-EHN090W)
CPU
Intel Core i5-12450H (4P+4E – 8 cores, 12 threads)
RAM
8GB DDR5-4800, SODIMM single channel
Graphics
Integrated: Intel UHD Graphics (48 EUs)
Discrete: NVIDIA GeForce RTX 3050 Ti (75W+15W Dynamic Boost), with GPU MUX Switch
Storage
SK Hynix BC711 512GB (PCIe 3.0 x4)
Display
15.6″ FHD 16:9 IPS
1920×1080, 144Hz, 25ms response time
65% sRGB, 250nits brightness
Anti-glare panel
I/O
1x Thunderbolt 4 (supports display out – DisplayPort 1.4 routed through integrated graphics)
1x 3.5mm audio jack
1x RJ45
1x HDMI 2.0b
1x USB 3.2 Gen2 Type-C with DisplayPort 1.4 and PD 3.0 (100W max)
2x USB 3.2 Gen1 Type-A
1x DC-in
1x Kensington Lock
Connectivity
Wi-Fi 6, Bluetooth 5.2 (Intel AX201)
Battery
76Wh
Power Supply
180W, barrel plug DC connector (supports 100W USB-PD charging)
Dimensions
354.9mm x 251.9mm x 19.9mm
Weight
2.0kg
Performance
All benchmarks here are performed under default power profiles unless otherwise stated. Certain benchmarks will be tested on multiple GPU modes.
What you see here is the performance of its onboard SSD, the model number traces back to SK Hynix BC711 512GB. Which is a PCIe 3.0 based GPU, a rather odd choice of hardware… cost-cutting is likely the reason for it though. That said, most NVMe SSDs these days perform more or less on the same ballpark – despite what the sequential I/O speeds may tell you. In fact, I found its Random read/write performance better than some PCIe 4.0 SSDs, so realistically you're not losing performance despite running on an older PCIe protocol.
In Cinebench R20, this Intel CPU puts up some generally OK numbers – although it is definitely no Ryzen when it comes to multicore performance. The 4P+4E is not going to put up a fight against something like a Ryzen 7 6800U or a Core i7-1260P in terms of performance-per-watt, but it'll handle the games and tasks just fine. The benchmark sees the CPU consumes 75W during the first few seconds of the test before settling down on 50W – which the cooling of this laptop handled just about fine, peaking at 96°C maximum.
Superposition is next. Since this is a GPU-based test, we did two separate runs with the MUX switch turn on and off – both shows virtually no difference on scores and framerates, other than error margins. The VRAM bottleneck (this benchmark setting requires slightly more than 4GB VRAM, which the GPU was just short of) likely contributes to this. We saw GPU temps stabilize at about 85°C after a few runs – still within the thermal throttling limits.
Same goes to 3DMark Time Spy – both modes runs about the same with no discernible performance difference.
Since this is a RTX GPU (not that we recommend you to really use it at this performance tier), we've also thrown 3DMark Port Royal just to see what happens. Both runs are virtually identical, at virtually unplayable framerates (it hovers around 3 to 4 FPS during the demo run). Proceed with caution if you chose to enable ray tracing features in your games.
Up next is gaming. All four games are run on their most suitable presets targeting 60-90FPS – with two sets of results based on MUX configuration (ASUS labels them as "Standard" and "Ultimate"). Keep in mind enabling MUX is a tradeoff – it disables the iGPU completely which will increase power consumption while running on battery. But with that you get a small performance bump (up to 10% as seen here) as your framerates get higher.
This setting is unlikely to bother you much if you play mainly sightseeing games that don't run on super high framerates – but if you play eSports or FPS titles and needs all these frames, turn them on by all means. Switching MUX on and off will require a system restart.
Next, productivity. One of the main selling point of this class of laptops is that you can game and work on the same machine – which the ASUS TUF Dash F15 gladly provides with solid amount of performance. The RTX 3050 Ti can handle some moderate video editing, just don't try to push it too far when it comes to video resolutions.
Finally, battery test – for a gaming laptop, 8 hours 4 minutes is very good showing for this ASUS TUF Dash F15. Note that this run is done by "Optimized" GPU profile – you can push the runtimes even longer if you chose to turn off the discrete GPU entirely with "Eco" mode. Of course, given this laptop contains high-power hardware so if you decided to push it, just bring your charger along.
The Good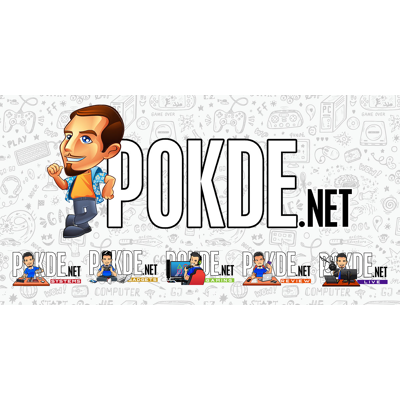 Despite its sub-20mm chassis, the thermal management has been good – no throttling seen in all tests. The 84-blade Arc Flow fans (carried from ROG's models in previous model year) does help with the limited amount of heatsink surface area this chassis provides. The worst we've seen is 96°C and 85°C on CPU and GPU respectively – still a few degrees away from throttling limits. That said, the Armoury Crate app gives you option to adjust the fan profiles in Manual Mode if you want to keeps the thermals down, or crank the power up – the choice is yours.
Speaking of chassis, ASUS deserves credit for it: the chassis flex is very minimal, and the keyboard deck surface doesn't pick up fingerprints like some other models do. I personally feel they have nailed both the engineering and the design of this chassis, so good job on that.
The keyboard and touchpad is just about what you would expect from laptops of this price range – you won't have any major issues using it for long typing or web browsing sessions. Although I'd like to point out that cramming all these keys within a narrow-bezel 15-inch chassis seems a bit tight so your mileage may vary there. As for the keystroke itself, I'd give it a B. Key travel is good, and so is the tactile feedback – but I felt a tiny bit of mushiness when bottoming out and I'm not sure why.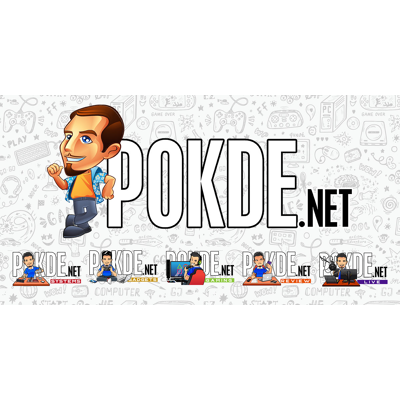 The volume hotkeys up top now doesn't require you to hold down for a second before it scrolls up or down, which is nice – but I personally would prefer a shorter hold time instead of removing it entirely as I have overshot the volume level a few times.
In terms of I/O, it covers all bases – HDMI, Thunderbolt, DisplayPort USB-C, USB-C charging, all the creature comforts from more premium laptops is pretty much present here. Though, you might just have to make do with seeing a lot of cables on your left side if you do wire up to a lot of peripherals – there's just no space in the rear of the chassis to place these ports.
The Bad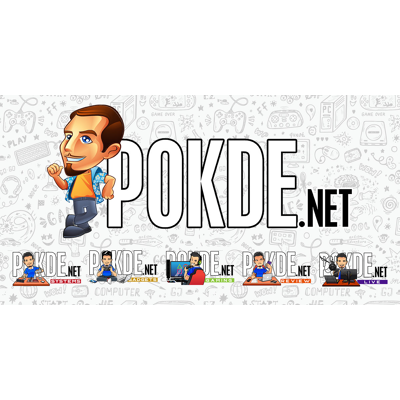 There's a few quirks you will have to deal with when daily driving this laptop. The most obvious comes from the fans – on low speeds, they don't bother you much if at all; however when something calls for high fan speeds, that's when you'll start to realize what it means by "sounding like a jet taking off". Once the fans break past 3000RPM or so you'll start hearing a very high-pitch whine, and it will almost certainly be audible even wearing headphones.
As the budget-oriented line within ASUS's gaming laptops, there are a few inevitable corners cut here. Most common ones comes down to displays and speakers – let's address the display first. While for its intended purposes, which is gaming, it will do the job just fine – just don't expect it to be capable of handling anything color-sensitive. This is a 65% sRGB display, which is not capable of reproducing the colors accurately.
Speakers on the other hand is subpar – while it's unlikely that gamers will use speakers for gaming (they'll be wearing headsets anyway), some users that I know of do use this type of gaming laptops as their editing or content creation machines – color accuracy notwithstanding. In most cases they consume content if they're not working on active projects – and for that purpose, the speakers can't reproduce bass, even after EQ tuning it's just simply not there. Headsets is a must if you want proper audio out of this laptop.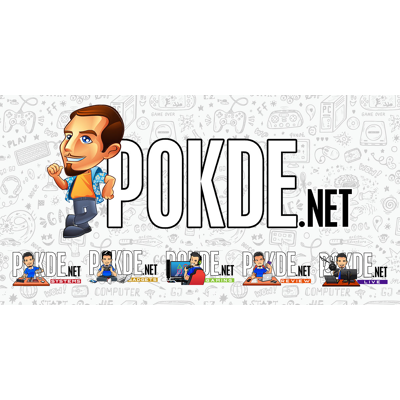 Meanwhile, there's zero RGB presence despite being a gaming laptop – not even a single-zone RGB. All you get is a white backlit keyboard that is pretty much the same as every productivity-based laptop out there – I wish they can at least provide single-zone RGB just because… it's a gaming laptop after all, you know.
For this particular unit though, a single-channel 8GB RAM is definitely a no-go when it comes to gaming – aside from seeing games maxing out RAM right away, the lack of dual-channel bandwidth drags down the overall performance, especially on 1% lows which is more obvious as it is effectively causing stuttering issues. Another odd choice of hardware is the SSD – this particular SK Hynix BC711 runs on PCIe 3.0 x4 speeds, while it won't impact performance realistically in most cases, one does wonder why PCIe 4.0 SSDs weren't used here (which the CPU supports).
Verdict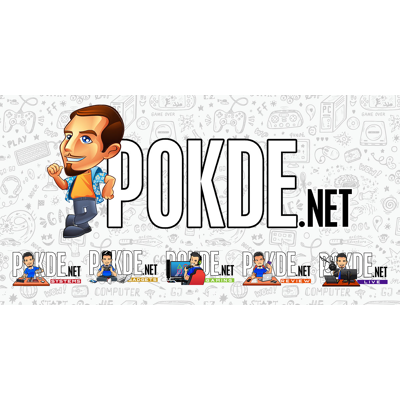 I'll put it this way: this year's ASUS TUF Dash F15 has a good starting point. The chassis is great, I/O is solid, thermals are manageable, touchpad and keyboard are both definitely serviceable. That said, this model comes with multiple configurations in different price ranges – I highly suggest you compare them all against each other to determine what are the things you're fine to sacrifice or otherwise. For this very unit that's sent to us though, "glass half-full" pretty much sums it up. At RM4,799 – while some things are good, I feel like it definitely is capable of doing better.
At the end of our ASUS TUF Dash F15 (FX517Z) review, I award this laptop with our Bronze Pokdeward.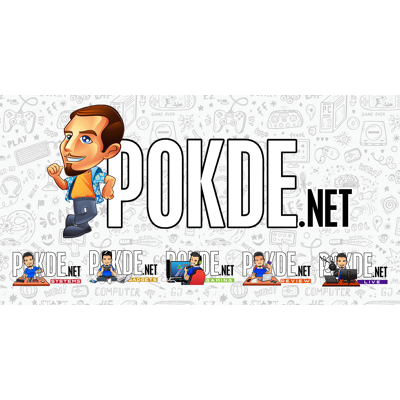 Special thanks to ASUS Malaysia for sending us this laptop for the purpose of this review.