Review
Acer Predator CG437K S Review – HDMI 2.1 Upgrade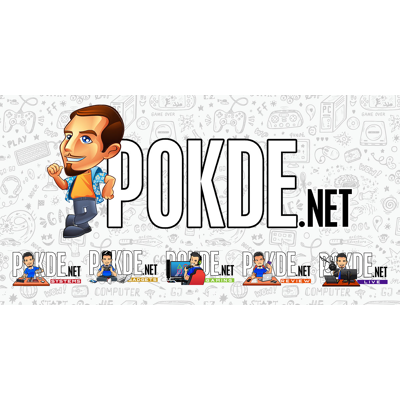 Overview
Looking for a large, TV-like gaming monitor that can make full use of your gaming PC and next generation gaming consoles? Look no further than the Acer Predator CG437K S. Is it worth your money? Let's find out.
Positives
+ Up to 144Hz refresh rate
+ Glorious 4K resolution with great colour reproduction
+ As large as modern day consumer TVs
+ Move to HDMI 2.1 makes it suitable for PS5 / Xbox Series X
+ G-SYNC capable
+ RGB lighting
+ Stand has platform to place gamepads on
+ Good variety of connectivity options
+ Remote control is a lifesaver
Negatives
- RGB lighting implementation could be better
- Corners are dimmer than every other part of the screen
- Need two DisplayPorts to get 144Hz
- 30W USB-C port needs a boost in power for better use
- There are monitors with better, more accurate colour reproduction
Unboxing the Acer Predator CG437K S
Let's kick off the Acer Predator CG437K S review with the unboxing. Inside the large black box, you are expected to find the following items:
DisplayPort cable
USB-C cable
USB-B cable
RGB strips
RGB header
Remote control
Power cable
User guide
Warranty card
The Acer Predator CG437K S gaming monitor itself
Specifications
| | |
| --- | --- |
| Panel Size | Wide Screen 43″ (109.22 cm) |
| Panel Type | VA |
| True Resolution | 3840 x 2160 |
| Display Viewing Area (HxV) | 529.42 x 941.12 mm |
| Display Surface | Anti-Glare / Matte |
| Pixel Pitch | 0.245 mm |
| Brightness | 750 cd/m2 |
| Contrast Ratio | 4000:1 |
| Viewing Angle (CR≧10) | 178°(H) / 178°(V) |
| Response Time | 4ms GTG / 1ms VRB |
| Display Colours | 1073741824 colours, 30 bits |
| HDR Support | Yes, VESA DisplayHDR1000 |
| Refresh Rate | 144Hz (overclockable to 165Hz) |
| Low Blue Light | Yes |
| HDCP Support | No |
| Viewing Modes | Action, Racing, Sports, User, Standard, ECO, Graphic, HDR |
| Adaptive Refresh Rate | Yes, G-SYNC |
| Signal Input | 1 x USB Type-C (supports DisplayPort 1.4, 30W) 2 x USB 2.0 (downstream) 2 x USB 3.0 (downstream) 1 x USB 3.0 Type-B (upstream) 3 x HDMI 2.1 2 x DisplayPort 1.4b |
| Audio | 2 x 10W speakers |
| Power Consumption | 51.7W, brightness @ 200 nits |
| Chassis Colours | Black |
| Tilt | No |
| VESA Wall Mounting | Yes, 200 x 100 mm |
| Weight | 18.7 kg |
Performance
The brightness of the display when measured at 100% brightness in Standard mode was 259.44cd/m2, and it seems that the monitor was running at 80% brightness by default, which measures in at 212.7cd/m2.
We ran the screen uniformity test in a 3×3 grid format since it's the standard 16:9 aspect ratio. 4 out of 9 areas here passed the nominal tolerance whereas the remaining exceeded it. Interestingly, the ones that exceeded are all four corners, which are noticeably dimmer than everywhere else. The center area isn't counted as that is the area used for reference. For gaming, it should still look great and most people wouldn't be able to tell the difference.
Colour Accuracy
| | | |
| --- | --- | --- |
|   | Standard | Standard mode, calibration with DisplayCAL |
| Whitepoint | 6493K | 6487K |
| Average ΔE*00 | 0.39 | 0.31 |
| Maximum ΔE*00 | 1.03 | 1.25 |
By default, the Acer Predator CG437K S has good colour accuracy. After calibrating it using SpyderX and DisplayCAL, the improvements were minor, but at least it's there. The maximum delta-E figure did see an increase but it did lower the average from a good score to an even better one. This would be great if you want to see visuals as they are meant to be but it's a bit hard to recommend this for creative work due to the uneven brightness from the previous section.
Gamut
Gamut
Standard
Standard mode, calibration with DisplayCAL
sRGB
Coverage
99.9%
99.9%
Volume
138.8%
139%
Adobe RGB
Coverage
85.7%
85.8%
Volume
95.6%
95.7%
DCI-P3
Coverage
94.5%
94.5%
Volume
98.3%
98.4%
For the gamut coverage and volume, it doesn't seem to differ much before and after calibration either. Overall with 99% sRGB, 86% Adobe RGB, and 94% DCI-P3, it does offer a relatively wide gamut coverage and should be suitable enough for most content creators out there unless you have a specific need for higher Adobe RGB or DCI-P3.
If you want to compare it to its predecessor, click right here for the our review of the Acer Predator CG437K P gaming monitor.
The Good
For the most part, the Acer Predator CG437K S is essentially the same as its predecessor, the CG437K P. The biggest difference is the upgrade to HDMI 2.1, which is great for both PC and console gaming as it allows you to enjoy up to 4K 144Hz, or even the full 4K 120Hz experience with HDR on the PS5 and Xbox Series X.
The next thing I like about this is the sheer size. It's basically a TV but you don't miss out on typical features found on gaming monitors. Sure, there are TVs out there that can support 120Hz refresh rate but this one has faster response time, G-SYNC support, a USB hub built-in, and more. You'd be hard-pressed to find a TV that can do these things at this price.
Speaking of the USB hub, it deserves a mention of its own. After all, you have a number of upstream and downstream ports along with a USB-C with 30W charging and DisplayPort capabilities. This is especially useful for a cleaner setup or if you're transitioning between a laptop and a desktop while using the monitor as you don't have to change to another keyboard / mouse.
As the design is unchanged from its predecessor, it retains one important design element; the stand has a platform for you to place your gamepads on. Unsurprisingly, the monitor takes up a lot of space given its sheer size but you don't have to sacrifice all that space. This smart design element along with the headroom between the monitor and the surface its placed on gives you plenty of room to place your things. Fair warning, you won't be able to fit your PS5 or Xbox Series X console here.
Lastly is the inclusion of the remote control. Since it's a TV replacement, no one is going to use it in close proximity. This means accessing the OSD and navigation buttons will be difficult. The remote control, which is the same as its predecessor, will let you access all the settings with ease.
The Bad
As the design remains unchanged from its predecessor, a couple of drawbacks have made its way back here. The first is the lack of a tilt, swivel, or height adjustment. The latter is still forgivable as the sheer size of it would make it pointless but having the ability to tilt or swivel, even slightly, would be great. It's likely hard to achieve due to the weight of the monitor.
The second is the RGB lighting implementation as it's not built-in. It basically comes with RGB light strips which you are to use to stick to the rear of the monitor. Of course, you have the choice of placing it elsewhere instead but either way, it results in a rather messy, confusing implementation of RGB lighting.
While I did praise the connectivity options available here, particularly the USB hub, it would have been great if the power increased from 30W to 90W or at least 65W. That way, the more power-efficient laptops can be used with it without the need for a charger. 30W is only usable to charge your smartphones, some tablets, and other smaller gadgets.
Acer Predator CG437K S Verdict
The Acer Predator CG437K S is a formidable gaming monitor for those looking at larger options. The move towards HDMI 2.1 makes it suitable for next gen gaming consoles currently in the market, namely the PS5 and Xbox Series X. If you don't have the need to game at anything higher than 4K 60Hz, you might be better off getting the predecessor as it's likely more affordable now.
At the end of our Acer Predator CG437K S review, I award this gaming monitor with our Silver Pokdeward.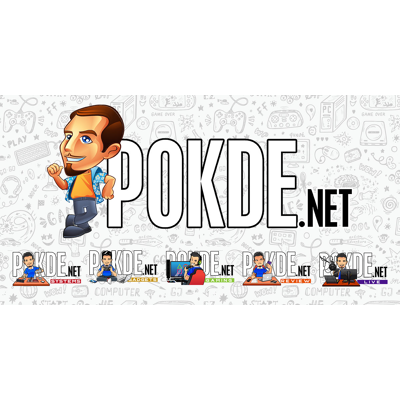 Big thanks to Acer Malaysia for sending us this gaming monitor for the purpose of this review.