Review
ASUS TUF Dash F15 Review — a dashing performer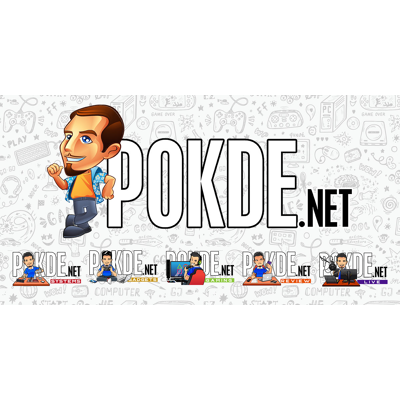 Overview
ASUS attempts to add some excitement to the TUF Gaming lineup with the ASUS TUF Gaming Dash F15, and they are successful in doing just that. It is a great laptop that really straddles multiple lines, but it also has its fair share of compromises.
2 Years Global Warranty (1 Year With Perfect Warranty)
i7-11300H+RTX 3060: RM4699 (SRP)
i7-11370H+RTX 3050 Ti: RM4799 (SRP)
i7-11370H+RTX 3060: RM5499 (SRP)
i7-11370H+RTX 3070: RM6999 (SRP)
Positives
+ Included 200W charger is compact
+ Slim and lightweight design
+ Decent performance across the board
+ Good cooling maintains temperatures of below 89°C at all times
+ True 0db mode is amazing in a gaming laptop
+ Excellent battery life
+ Keyboard and trackpad are great to use
+ Nice assortment of I/O ports
Negatives
- Weak-ish CPU can bottleneck gaming performance
- Mediocre display panel
- Odd color choice for keyboard backlighting
- Lack of a PrtScr button messes up my workflow
The ASUS TUF Gaming brand has been focused on bringing value-for-money in the mid-range segment, from their PC components to their laptops. Today we will be taking a look at one of the newest members of the latter, the ASUS TUF Dash F15 (FX516PM).
This is ASUS TUF Gaming's first attempt to penetrate the thin-and-light gaming machine market, and it is based on the 2020 ROG Zephyrus G15's chassis. It is also one of the first machines to debut with the Intel Tiger Lake H35 processors here in Malaysia, so we will also be testing out a brand new CPU here. Let's go.
Unboxing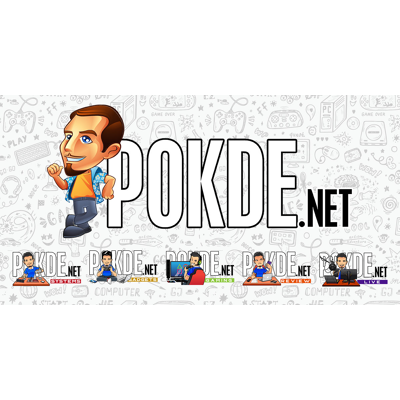 As customary of the TUF Gaming series, the ASUS TUF Dash F15 comes in a cardboard box. However the branding is much more evident on the front of the box this time around, with the use of the new TUF Gaming emblem. The name of the laptop also stands out against the black background, which is pretty nice to see.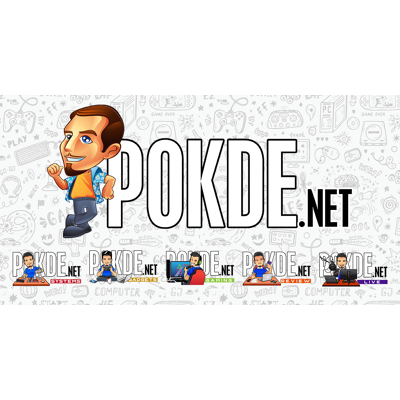 On the inner flap where you would often find the "Welcome to the Republic" message with ROG laptops, the ASUS TUF Dash F15's packaging presents a better view of the new TUF Gaming logo. It definitely looks a lot better than the antiquated design of the old logo.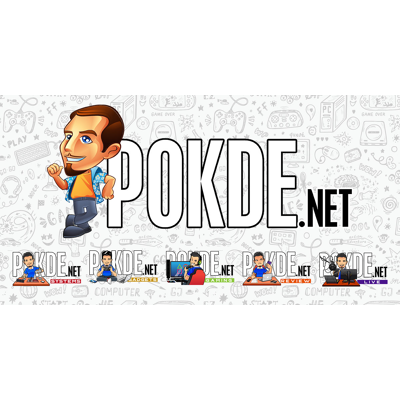 There aren't a lot of stuff in the box, as you only get the mere basics. The ASUS TUF Dash F15 comes with some basic documentation and the 200W power adapter, which is one of the newer, more compact models that ASUS has been bragging about recently.
Appearance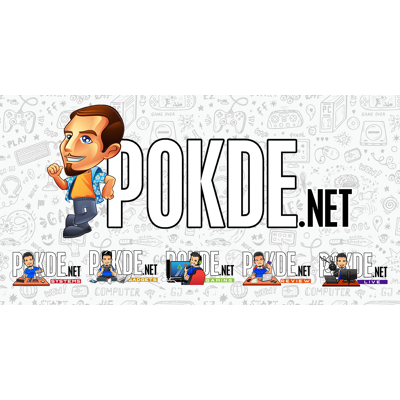 With the new branding, ASUS has also apparently set out to differentiate the TUF Gaming lineup more distinctly from the rest of the laptops in the market right now. The TUF name is featured along the right side of the laptop, while at the top left corner there's the TUF emblem. With the no-nonsense design and matte gunmetal gray aluminum finish, I do think that the ASUS TUF Dash F15 does exude a pretty sturdy vibe.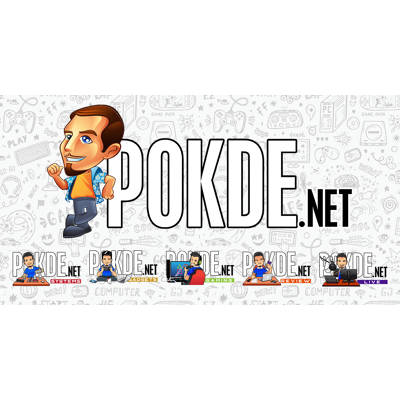 Unlike the lid, the bottom is made of plastic. There are a lot of vents here for the fan intakes, above the heatpipes and even a small vent above the SO-DIMM slot. The ones in the lower corners are for the speakers. The ASUS TUF Dash F15 touts pretty tall feet to provide some clearance for air intake.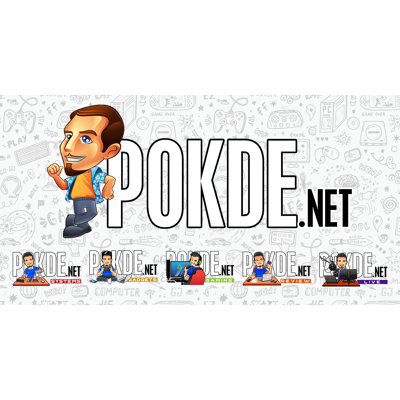 Opening up the laptop, the first thing that you can appreciate is probably the ultra-slim bezels around the 15.6″ display. The next thing you might notice is the highlighted WASD cluster. I don't know why ASUS likes doing this but it does take away from the sleekness of the ASUS TUF Dash F15. Quite a shame, really.
ASUS TUF Dash F15 (FX516PM) Specifications
CPU
Intel Core i7-11370H, 4C/8T @ 3.3GHz (up to 4.8GHz boost), 35W TDP, 10nm SuperFin
RAM
16GB DDR4 3200MHz (1 x 8GB SO-DIMM + 8GB on-board), dual-channel
GPU
Intel Iris Xe Graphics, 96EU @ 1350MHz
NVIDIA GeForce RTX 3060 6GB GDDR6, ROG Boost up to 1525MHz (80W TGP / 85W with Dynamic Boost 2.0)
Storage
1 x 512GB Samsung PM981 PCIe 3.0 x4 NVMe SSD
(2 x M.2 PCIe 3.0 x4 slot)
Software
Microsoft Windows 10 Home
GeForce Game Ready Driver 466.27
Intel Graphics Command Center
Armoury Crate
MyASUS
Microsoft Office Home & Business 2019
McAfee Personal Security
DTS:X Ultra
Connectivity
Intel Wi-Fi 6 AX201 (WiFi 6, up to 2.4Gbps)
Bluetooth 5.1
Realtek RTL8111H Gigabit LAN
1 x Thunderbolt 4 USB-C
3 x USB 3.0
Display
15.6″ FHD (1920 x 1080) Chi Mei N156HRA-EA1, 144Hz refresh rate, Adaptive Sync, 250 nits, 62.5% sRGB
1 x HDMI 2.0b
1 x DisplayPort via USB-C
Audio
2 x 2W speakers
1 x 3.5mm combo jack
DTS:X Ultra software
Array microphone
Power
76WHr 4-cell Li-ion battery
200W power adapter
USB-PD charging support (not included)
Dimensions
360 × 252 x 19.9 mm
Weight
2.0kg
Performance
The ASUS TUF Dash F15 (FX516PM) actually has several performance profiles to choose from, and we will be testing the laptop in all the following benchmarks in the Turbo profile. In this mode, the CPU gets a PL1/PL2 limit of up to 64W, although we did not see it pull this much power at all. The GPU can also pull up to 92W here as observed in HWiNFO, higher than the 85W TDP limit it is supposed to have. Interesting.
Synthetic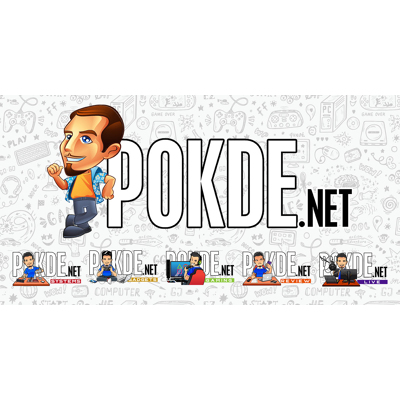 ASUS equipped the ASUS TUF Dash F15 with a great 512GB Samsung PM981 SSD, which delivers excellent performance. The ASUS TUF Dash F15 is configured to be able to support two PCIe 3.0 x4 SSDs, so you can actually add more storage to the ASUS TUF Dash F15. Unfortunately you won't be able to upgrade to a PCIe 4.0 SSD, as the four PCIe 4.0 lanes from the CPU are already connected to the GeForce RTX 3060.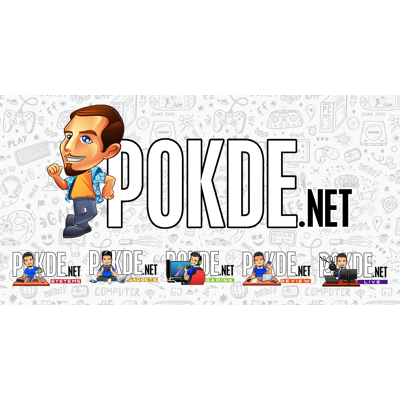 The ASUS TUF Dash F15 outperforms all of the laptops that we have previously tested in Cinebench R20 in the single-core portion of the benchmark. However with only four cores under the hood, it understandably takes a backseat in the multi-core section. It does outperform the Acer Swift 3X though, which was our previous best result with the 11th Gen Tiger Lake processors.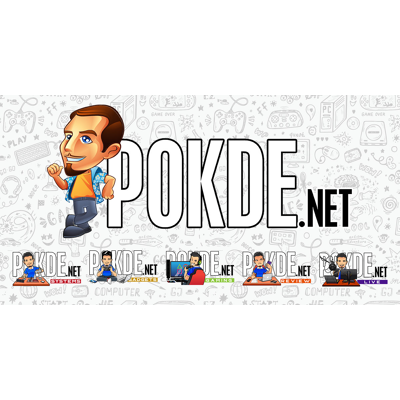 We dropped the Acer Swift 3X from the benchmark here, as the Iris Xe MAX graphics won't hold a candle to these dedicated graphics solutions. Compared to the other gaming laptops we have reviewed, the ASUS TUF Dash F15 (FX516PM) with the GeForce RTX 3060 finds itself slotted quite comfortably between the RTX 2070 Max-Q and RTX 2070 SUPER laptops, which is quite an interesting find, as the 80W GeForce RTX 3060 here would probably qualify for a Max-Q label too if NVIDIA didn't decide to do away with it, I guess this is a pretty good result for the mid-range Ampere GPU.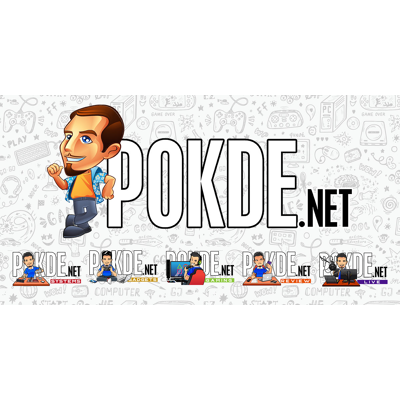 The ASUS TUF Dash F15's 3DMark Time Spy results reflect a similar scenario, although the MSI GE66 Raider gains a larger gap here. This might be due to the fact that MSI laptop has not only a more powerful GPU, but also a more impressive 8-core CPU, which would have contributed to the rather large gap we see here.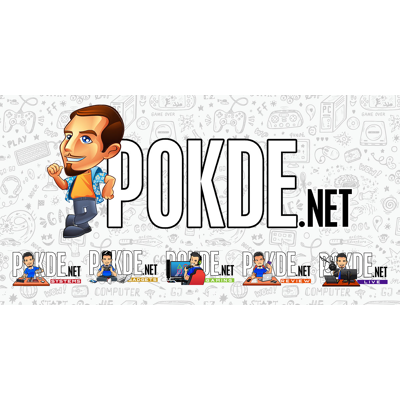 3DMark Port Royal sees the ASUS TUF Dash F15 slotted in between the GeForce RTX 2070 laptops once again, but this time we are back to see it being about exactly right in between the two older laptops again. Still, it seems that the GeForce RTX 2070 SUPER laptop does have quite a noticeable advantage here, indicating better raytracing performance from the older GPU.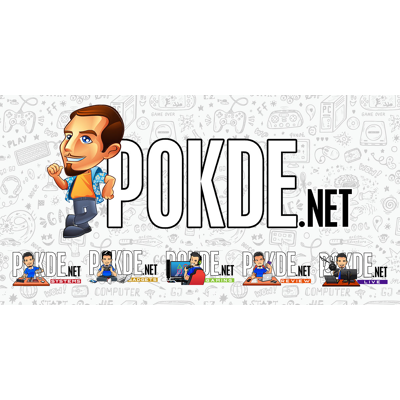 Moving on into PCMark 10, we see that the ASUS TUF Dash F15 (FX516PM) posts some good results across the board. It appears that the few, nippy cores, weren't great for the Essentials portion of the benchmark, but it redeemed itself with excellent scores in Productivity which gauges performance when working with spreadsheets and word processing. Digital Content Creation is also great on the ASUS TUF Dash F15, with the combination of the Iris Xe Graphics and GeForce RTX 3060 offering a pretty healthy advantage in this area over last year's ROG Zephyrus G14.
Do note that all the above benchmarks compares much pricier and also heavier machines (with the exception of the ROG Zephyrus G14 and GIGABYTE AORUS 15G XC) against the ASUS TUF Dash F15. So while the ASUS TUF Dash F15 (FX516PM) is unable to outright score a win in most of the benchmarks, in terms of the weight-to-power and cost-to-performance metrics, it does have its merits.
Gaming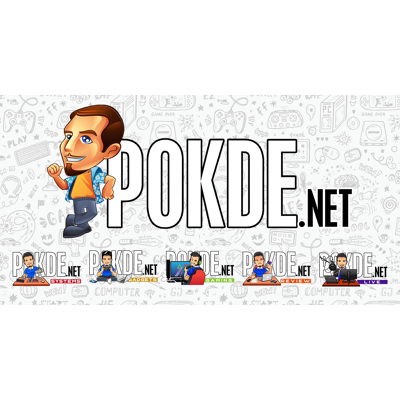 Gaming performance on the ASUS TUF Dash F15 is seemingly held back by its CPU. The performance in most games is quite evidently CPU-bound, and the worst case scenario is in Rainbow Six Siege, which I left out of this chart for scaling reasons. While we get a respectable 150FPS in that esports title, the CPU is actually more heavily loaded than the GPU. You can expect to see a similar situation in other esports titles that will be more CPU-bound than GPU-bound.
On the bright side, although we see some games like Cyberpunk 2077 average just 24FPS when DirectX Raytracing is enabled without DLSS, the experience is actually quite playable thanks to the adaptive sync feature of the display. Of course, I would prefer a higher frame rate, and we can quite easily achieve that with DLSS, so this is more like a worst case scenario more than anything.
Newer games that can take advantage of more cores will probably see the CPU bottleneck the performance even more. With that said, it is evident that the ASUS TUF Dash F15 (FX516PM) can deliver decent frame rates, but I am not sure for how much longer as newer games are now being developed to use more CPU cores. There is an advantage of going with a more efficient CPU though, as you will see in the next section.
Cooling
While there isn't an option to manually tune the fan speeds, but I guess with Turbo allowing for maximum cooling and the Silent mode featuring an actual 0dB mode when temperatures are below 70°C, I am not exactly left wanting here. Finally, a gaming laptop that can be practically fanless! What a time to be alive!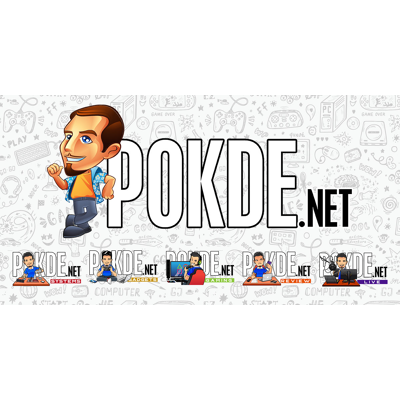 As mentioned earlier, the power limits for the CPU and GPU are quite generous, and they are exactly the same in the Performance and Turbo profiles. However when it comes to the Silent profile, the CPU PL1 is dropped down to a mere 30W, while the GPU only pulls up to 53W even when fully loaded with Realbench. Speaking of which, we will be testing the cooling performance in Realbench in Turbo mode here.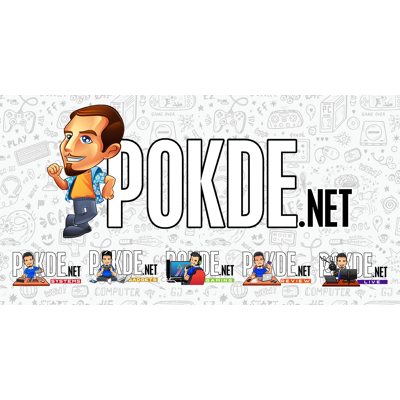 While the CPU does get 64W PL1 to play around with, in practice we see it hover around 41W on average. It will boost up and down opportunistically, between 37W and 48W. As a result, the CPU clocks are also hovering between 3.4GHz and 4.2GHz, with an average of 3.8GHz.
Thanks to the significantly lower power limit here as compared to the standard 45W TDP CPUs that ASUS used to put into the ROG Zephyrus G15 that the ASUS TUF Dash F15 is based on, we are also seeing the CPU only hit 89°C at max, with the average temperature across the 15 minute run being just 80°C.
Moving on to the GPU, the power draw averages 79W, with the temperature maintained below 79°C at all times. Average clocks are pretty decent at 1410MHz here. We do observe a peak power draw of 90W here, which is quite interesting. Looking at the graph, you might also notice that the temperatures aren't in an upward trend, which means that the cooling of the ASUS TUF Dash F15 (FX516PM) is more than capable of handling the thermal output of the CPU and GPU here.
In the GPU-centric Superposition stress test, the Dynamic Boost 2.0 capability pushes most of the power to the GPU. Here we see a power draw of 84W, and clocks of 1435MHz, on average. Temperatures are very well controlled with only the GPU being heavily loaded, with the GPU sitting below 73°C. The CPU is very comfortable below 67°C in this benchmark, drawing around 13W of power.
If you would like a closer look at the innards and the cooling system of the ASUS TUF Dash F15, you can check out our teardown video above.
Battery Life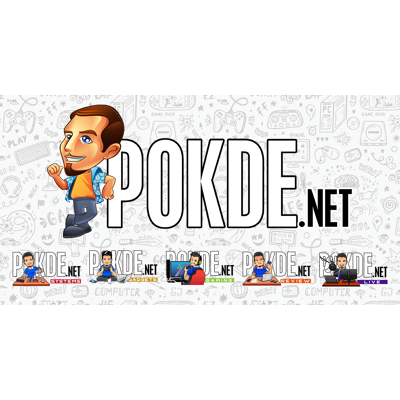 One very interesting thing with the ASUS TUF Dash F15 is that while it has a rather small 76WHr battery, it is capable of over 9 hours battery life. This makes it the longest lasting gaming laptop we have tested, being more comparable against the lower-powered multimedia laptops rather than the other gaming laptops we have tested. This is great, as it means that the ASUS TUF Dash F15 offers gaming laptop performance while still offering enough juice to last a regular work day.
User Experience
Display and Audio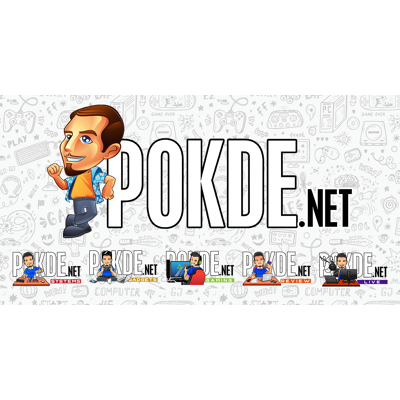 At first glance, you won't really notice anything particularly wrong with the display here. Colors are pretty vibrant, and ASUS tuned it in a way that it definitely looks good enough for most intents and purposes. In fact I quite liked the display here. Motion is very smooth with the 144Hz refresh rate, and the adaptive sync feature means that lower frame rates doesn't look nearly as bad on the display.
However upon further testing, it is apparently a rather mediocre panel that's only capable of 62% sRGB, 44% DCI-P3 and 42.8% Adobe RGB. That's worse than my ageing ROG Strix SCAR II! It also has an unremarkable maximum brightness of just 250 nits. Color accuracy is mediocre too, with an average Delta E value of 2.5.
Overall, it's a pretty standard display panel, and you might not even notice the disparity unless you are checking out the ASUS TUF Dash F15 (FX516PM) right beside a better display panel. ASUS does offer you an option of a better panel, but you will have to shell out for the range-topping ASUS TUF Dash F15 FX516PR that touts a 240Hz 100% sRGB display.
Audio on the ASUS TUF Dash F15 is decent enough for catching up on the latest episodes of anime or K-drama, and I do consider it passable for a laptop of this caliber. Two upward-firing tweeters might sweeten the sound, but I guess you won't exactly miss them if you haven't experienced them before. ASUS also included DTS:X Ultra to improve the sound, and I guess it does work pretty well, especially if you plan on tweaking the sound profile to your liking.
Keyboard and Trackpad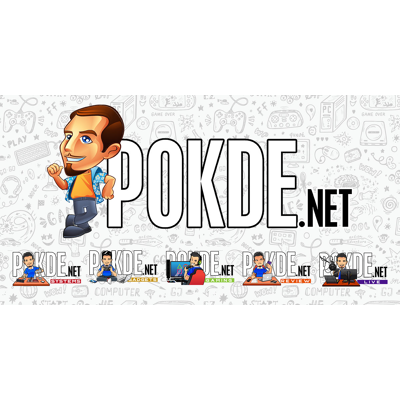 I hope you like teal, because that's the color of the keyboard's backlighting here. Instead of RGB, ASUS decided that this greenish hue was the best match for what would otherwise be a sleek monochrome machine. I think white backlighting would been better, but somehow this is the color that the designers at ASUS decided upon. Oh well. The keyboard offers a nice amount of travel and tactility, and it is comfortable for both typing and gaming marathons.
Another thing worth mentioning is that the cooling system also intakes air from the keyboard deck, which keeps it cooler to the touch. As a result, the WASD cluster remains pretty cool at around 35°C, while the area in the center of the keyboard goes up to around 50°C. When the innards are working hard pushing frames or rendering your latest videos, ASUS made absolutely sure that your fingers will not get toasted by the keyboard.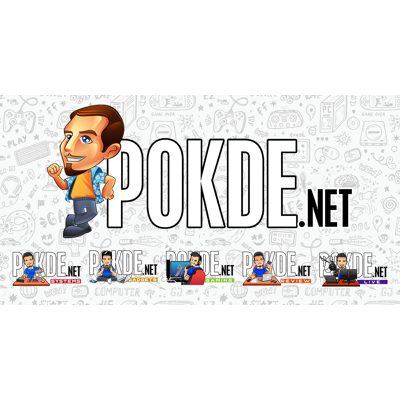 The position of the keyboard in the center of the laptop is pretty nice for those used to touch typing, and ASUS made sure to not clutter the keyboard deck with extra keys in unusual places. What I didn't quite appreciate was the lack of a PrtScr key. In yet another peculiar decision by ASUS regarding the keyboard, the ASUS TUF Dash F15 has a hotkey to the Snip and Sketch tool, but no PrtScr button. In case the designers at ASUS didn't realize, you can assign the PrtScr key to be a shortcut to the Snip and Sketch tool, but you can't do the inverse. And that eliminated the ability for me to do my usual Win + PrtScr combo to take quick screenshots of my benchmark results. Absolutely annoying.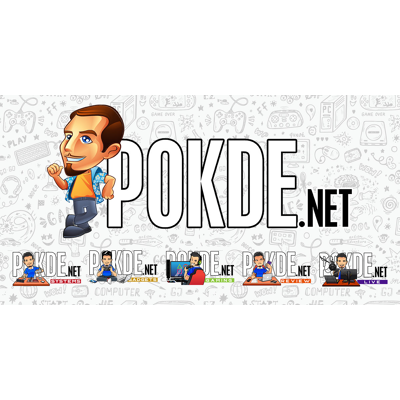 Luckily, the trackpad was a joy to use. I did not feel I needed a mouse to perform my usual benchmarks, and the centered position was intuitive to use. If I were to nitpick, I would probably complain about the lack of discrete click buttons, but in practice it performed just fine. The ASUS TUF Dash F15 was able to discern between me trying to do gestures and me trying to drag things around, and I appreciate that. Just give me back my PrtScr button and I think I would absolutely love the input here. Maybe a fingerprint scanner would be nice as well.
I/O ports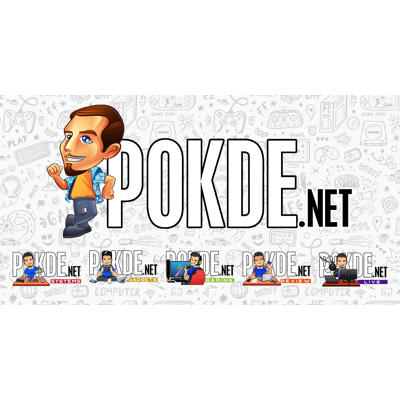 The ASUS TUF Dash F15 has a decent complement of I/O options. While ASUS somehow decided to leave out more modern ports like USB 3.2 Gen2, there's still three USB 3.0 ports on the ASUS TUF Dash F15 (FX516PM), two of which you can see on the right side of the machine. There's also a Kensington slot to allow you to secure your laptop physically.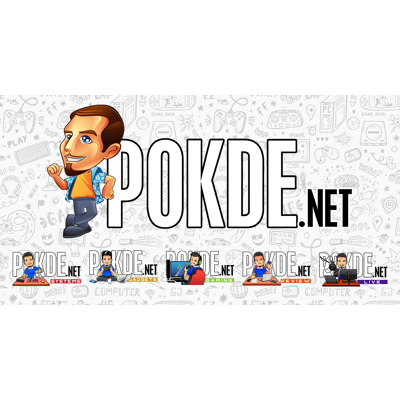 Over on the left, you will find the coaxial power input, a Gigabit LAN port, HDMI, another USB 3.0 port as well as the Thunderbolt 4 and 3.5mm combo headphone jack. The Thunderbolt 4 port also hosts DisplayPort output as well, which will allow you to plug in two more monitors to the ASUS TUF Dash F15 without issue. It also supports 100W USB-PD charging, but unlike its ROG Zephyrus brethren, it does not come with a USB-PD power adapter in the box.
I guess with USB-PD chargers being quite affordable nowadays, getting a smaller charger to bring with you on work trips shouldn't be too much of an issue anyway. Or you can even forget about bringing a charger on shorter excursions, since it will serve you for around nine hours before it runs out of battery.
Pre-installed Software
If you have seen our recent reviews, you would probably have guessed that the ASUS TUF Dash F15 comes with Armoury Crate. It sports a yellow theme to go better with the TUF Gaming branding, but aside from that, it is identical to the version you get with ASUS' ROG and ROG Strix laptops. It offers a few cool features, including the iGPU Mode that allows you to switch off the GeForce RTX 3060 in the ASUS TUF Dash F15 to conserve power.
As with all recent gaming laptops from ASUS, there's also a hotkey to Armoury Crate. But instead of the ROG logo, you get an Armoury Crate icon here. I am not sure why ASUS didn't just put a TUF Gaming emblem here, but I am not exactly complaining either, as the Armoury Crate icon does look pretty good.
Meanwhile with MyASUS, you get the settings for the battery charging mode to potentially extend the lifespan of your battery, update your drivers and the cool Link to MyASUS feature. I think the former could possibly be integrated into Armoury Crate just for the sake of consistency, but considering just how difficult it was for ASUS to get Armoury Crate working properly across all their machines, it might be a bit too much to ask for.
Conclusion
Personally, I do quite like the ASUS TUF Dash F15. It's rather portable, it has good battery life, runs relatively cool, and it can also be really quiet with its true 0dB mode. But it is because of drawbacks like the missing PrtScr key, odd color choice for the keyboard backlighting and mediocre display panel that holds me back from fully embracing it.
Also, if you are serious about gaming, you should probably opt for the recently launched Tiger Lake H45 models, or maybe something else from ASUS' lineup with more CPU grunt under the hood. With the limited CPU performance here, opting for the newly introduced GeForce RTX 3050 Ti variant might be the wiser choice.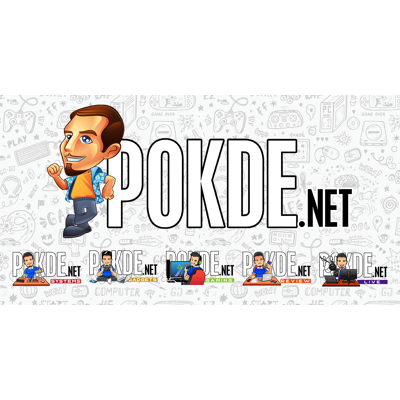 For RM5499, the ASUS TUF Dash F15 FX516PM is a decent enough option featuring the GeForce RTX 3060. But considering the fact that you will not get to enjoy the full performance of the GeForce RTX 3060 in the ASUS TUF Dash F15 due to the CPU here, you might as well save some money and get the option with a slower GPU. This is a great laptop, just not one that can really take full advantage of a GeForce RTX 3060 or higher.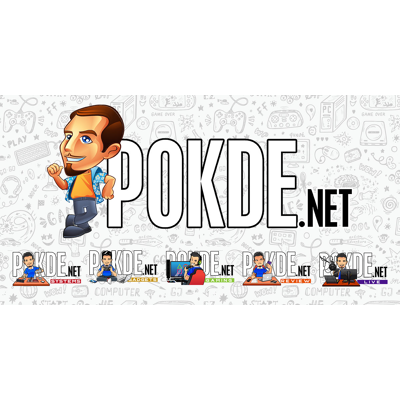 Our thanks to ASUS Malaysia for sending us the ASUS TUF Dash F15 (FX516PM) for review.