Review
Cooler Master MasterLiquid PL360 Flux 30th Anniversary Edition Review – The Core i9's Worthy Opponent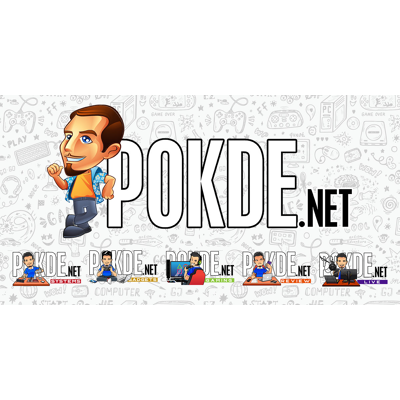 Overview
One of the few products that was selected by Cooler Master to feature in the 30th Anniversary spinoff is the Cooler Master MasterLiquid PL360 Flux 30th Anniversary Edition. That's quite a name. Can the performance be worthy of celebrating the best of three decades from the brand?
Positives
+ Impressive cooling performance
+ Low noise levels
+ Included ARGB controller
+ Varied ARGB connection options
+ Easy installation
Negatives
- Slightly expensive
- No OLED displays for monitoring
Cooler Master sent us the special edition of their MasterLiquid PL360 AIO cooler named MasterLiquid PL360 Flux 30th Anniversary Edition (that's a long name), which commemorate the company's 30th anniversary. While it looks like it's merely a reskin of the standard product aimed for CM's fans and collectors, this is not the case: there are some small changes in specs, which should makes the two slightly differ in cooling and acoustic performance. Nonetheless, we have the 30th Anniversary Edition model – so let's take a look.
Unboxing
For the special occasion, Cooler Master has given the PL360 Flux a bit of flair on the box packaging. This should be the common theme on all 30th Anniversary Edition products, which also includes case fans (Mobius 120P ARGB), laptop stands (Ergostand Air) and air cooler (MasterAir MA824 Stealth). These products comes with special blue-pink colorways (with special logos), unlike the usual black seen in standard counterparts.
Opening the box and taking off the thin foam material on top, you're immediately greeted with the cooler itself, plus all the accessories that sits in various places in this carton box. There's the special message from Cooler Master for owners of 30th Anniversary Edition products, which noted that these are limited in quantity (but don't worry, they're still available in local stores at the time of this writing), which in this case is just 3,000 for the entire world. Talk about having limited-edition hardware inside your PC. 
Laying out all the stuff inside the box and here's everything you'll get to have the cooler installed and running. The PL360 Flux fits in just about every socket available, including some HEDT ones – just don't put it onto Intel Sapphire Rapids CPUs or AMD's upcoming Threadripper chips (which likely uses an offshoot of 6096-pin Socket SP5), as both would be either too hot or too large for the cooler to handle.
You also get quite a few kinds of cables, including Y-splitters, ARGB splitters, and cables reserved for the ARGB controller (which is not mandatory to get the cooler running, and even RGB can run without it). And instead of pre-applying thermal paste on the contact surface, Cooler Master has instead opted to give you a tiny syringe of MasterGel Pro to apply it yourself – which arguably is the better solution anyways.
Appearance
While it is indeed a special edition, Cooler Master didn't go particularly wild and started slapping OLED panels in the AIO pump (given that it's a bit of a trend in high-end AIOs these days). What you get here is the metallic purple pump cover that's surrounded by RGB lighting, and the special logo also lights up. You can rotate the cover to match the orientation of the case, and during the installation we think this only rotates clockwise. Minor detail, though. On the contact area is a fairly sizeable block of copper with the "remove label" sticker on it.
Radiators isn't really much of a talking point in most AIOs (or in general, really). It's pretty much a hunk of metal, what else? Not in this case: Cooler Master has given the radiator some love by printing a lot of names on the sides as part of the design. You probably can't read it by the time you install it into the case, so perhaps you should spend some time staring at this piece try to figure out… just how many names you could identify?
The fans, which comes in three pieces in total, is the standard Mobius 120P ARGB 30th Anniversary Edition model (which shares the same specs as the standard Mobius 120P). The fan supports ARGB as well as daisy-chaining, and the fan header which connects to the included Y-splitter, then connects to the motherboard header instead. These spins up to 2400RPM and rated at 30dBA of noise levels, while providing lifespan of 200,000 hours. That's over 22 years!
Finally there's the ARGB controller. It only accepts three fan connectors – but interestingly, given the included 5-in-1 adapter, you actually could just use a single header to control all 4 zones of lighting (3 fans + pump). It's also magnetic so you can just stick it anywhere behind the case as long as your cable length and clearances allow.
Specifications
Cooler Master MasterLiquid PL360 Flux 30th Anniversary Edition
CPU socket compatibility
Intel: LGA1700, LGA1200, LGA2066, LGA2011-v3, LGA2011, LGA1151, LGA1150, LGA1155, LGA1156
AMD: Socket AM5, AM4, AM3+, AM3, AM2+, AM2, FM2+, FM2, FM1, TR4 (sTRX4)
Radiator dimensions
394 x 119.6 x 27.2 mm
Fan(s)
Size
120 x 120 x 25 mm (3x CM Mobius 120P 30th Anniv. Edition)
Speed
0-2400 RPM ± 10%
Airflow
75.2 CFM (Max)
Air pressure
3.63 mmH₂O (Max)
MTTF
>200,000 hours
Noise
30dBA (max)
Pump
Size
89 x 75 x 40 mm
MTTF
>210,000 hours
Noise
15dBA (Max)
Included accessories
Magnetic RGB controller hub (with SATA + microUSB)
3-way fan Y-splitter
5-in-1 ARGB splitter
Plastic cable sleeve
MasterGel Pro thermal paste
Mounting screws, brackets for respective sockets
User manual
Warranty card
Special 30th Anniversary 'Thank You' card
Warranty
5 years
Test System
CPU
Intel Core i9-13900K
Cooling
Cooler Master MasterLiquid PL360 Flux 30th Anniversary Edition (as tested)
Cooler Master MasterGel Maker
Motherboard
ASUS ROG Maximus Z790 HERO
GPU
NVIDIA GeForce RTX 3080 Ti Founder's Edition
Memory
Kingston FURY RENEGADE RGB DDR5-6400 CL32 (2x16GB)
Storage
Samsung SSD 980 PRO 256GB (Boot)
Kingston NV1 1TB
Power Supply
Cooler Master MWE Gold 1250 V2 Full Modular 1250W
Case
VECTOR Bench Case (Open-air chassis)
Operating System
Windows 11 Pro 22H2
Before We Begin…
For the comparisons below we put the coolers though AIDA64 stability test which delivers full CPU load constantly, maxing out CPU's power for as long as the test runs. The CPU in question is Intel's Core i9-13900K, which delivers up to 253W MTP – ASUS MCE (Multi-Core Enhancement) is disabled on our MAXIMUS Z790 HERO motherboard to ensure consistent heat generation on our test subjects. We also tested the coolers in lower-power conditions to simulate less power demanding chips and the cooler's fan behavior.
Ambient temperature is set to 25°C; temperature data are based on CPU package sensor temperature as reported by HWiNFO64. For the acoustic measurements, we measure the noise levels 50cm away from the noise source, which are auto-managed by the system itself based on various set power and heat levels, except otherwise specified. Radiators are placed vertically, simulating front-facing case placements which CPU cooling is prioritized (fresh air intake).
Installation
Since AIOs are significantly smaller than air coolers, installing them is very easy. For Intel motherboards, you'll need a backplate for the screws to attach to – in this case we use the LGA1700 which is designed for CPUs such as i9-13900K. Use the included standoff screws to secure them in place first, then move to AIO's part.
Cooler Master's mechanism relies on two tiny screws to secure the brackets, which differs from say, ASUS's Ryujin line of AIOs where a quick release bracket can be slotted in right away. However, since you're not swapping CPU and motherboards like we do here, this is not a concern for any regular Joe. When done, remove the seal, apply thermal paste, secure it onto the socket using included screws.
The MasterLiquid PL360's controller only serves one purpose – RGB controls. That is, if you ever need independent control of fan RGB from the motherboard. In this case though, I find it slightly redundant given the high-end segment this cooler situates already calls for a high-end system paired with motherboards featuring ARGB headers. Only a very tiny portion of motherboards out there actually lacks one of these headers, in which case this controller comes in. I guess workstation motherboards is one such example?
Performance
Since we already have the ASUS ROG Ryujin II 360 on hand as part of our standard test bench system, we pit it against the MasterLiquid PL360 Flux for a head-to-head match. In our tests with AIDA64 putting maximum load on the Core i9-13900K (producing 253W sustained), the ROG cooler ever-so-slightly thermal throttled and saw the TDP dropped slightly to around 245-250W. Meanwhile, the MasterLiquid PL360 Flux got a huge 8°C lead (possibly even more given Ryujin II was overwhelmed) when given the worst-case-scenario workloads.
We also tried it the other way around to see how much power can the Cooler Master AIO take before it gets overloaded. De-restricting power limit using Intel XTU allows the Intel chip to guzzle as much power as it needs, and we've seen the chip hit around 270 watts in order to fully saturate the cooling capacity on offer.
The same trend continues down in the 180W range – this is where high-performance AMD Ryzen 7000 series CPUs are situated in terms of power draw, but be aware temps will differ since that chip uses a different chiplet layout and accumulates heat in different ways. More interestingly is down in the 120W range. ROG actually wins here, and the reason is likely down to odd fan curve for the Cooler Master AIO.
When observed, we saw the PL360 Flux periodically kicks in its fans and slows down in constant cycles, which caused the temperatures to greatly fluctuate. While the chart here is 71°C, that's average – in reality it was hovering in between 68°C to 75°C depending on the fan's behavior. Still, it's easily fixable if you introduce a manual fan curve – and Cooler Master hands over fan controls completely to host systems, which in this case, is our test bench.
When it comes to noise levels, the MasterLiquid PL360 Flux excels: On the 253W load it managed to be noticeably quieter with the 3dBA difference; and 180W loads gave a convincing victory to PL360 Flux with a huge 6dBA reduction.
Remember the temperatures fluctuations we just talked about in the thermals section above? Since the fans are not behaving consistently, so does the fan noise. The whole modulation ended up having varying levels of noise ranging from as high as 42dBA (when fans kicked in), to 40dBA – which is our room's noise floor. It's likely to go a tad bit lower but our environment doesn't allow for measuring noise levels lower than that.
Software
The MasterPlus+ software in this case seems to do one thing, and one thing only: RGB controls. It's only handling the fan controller – which by the way, is completely optional – so you're very unlikely having the need to use this software as your host system's motherboard can already do the job. Worth nothing is that Cooler Master does offer more granular controls on how lighting behaves, so if you have want to have a specific look on your PC, consider this an option.
Conclusion
Cooler Master has made something special here – both on the looks and in the performance. Coping with Intel Core i9's heat is probably the highest accomplishment that not many coolers can achieve, and this MasterLiquid PL360 Flux 30th Anniversary Edition does just that. Better yet, all of these is done while having very good noise performance, too!
There's very little issues to speak of when it comes to the entire user experience – installation is relatively easy, and software is more or less optional and you can pretty much fire-and-forget once it's wired properly in the PC case. Now given that this is limited edition hardware, there's finite units available – 3,000 of them in fact. As of this writing, there are still some units out there in the online stores and possibly even in retail stores, and the current market price is pointing in the RM750 region.
For that price, it's not exactly cheap, but the performance it offers is definitely worthy of any CPU you can throw at it. Cooler Master has the more mainstream MasterLiquid ML360 too, which uses more mainstream parts such as Sickleflow 120 fans, as opposed to Mobius 120P ARGB used here. If I really have to be picky about it, it's the lack of OLED for active monitoring, but honestly at this price? I wouldn't mind it too much.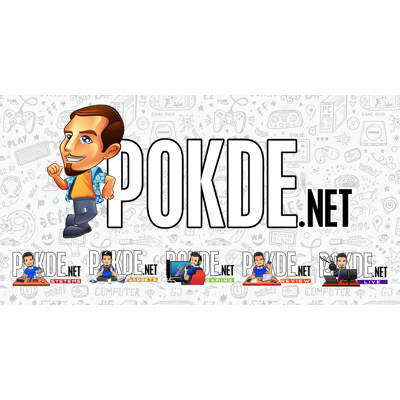 Special thanks to Cooler Master Malaysia for sending us the MasterLiquid PL360 Flux 30th Anniversary Edition AIO cooler for this review.