Review
Sony WH-1000XM5 Review – Wireless Noise Cancelling Headphones Improvised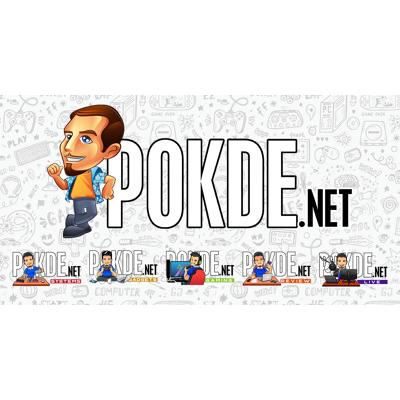 Overview
The Sony WH-1000XM5 brings a fresh update from its predecessor. The improvements might not be drastic, but if you're a bass heavy user, this might be something for you.
Positives
+ Sleek and contemporary design caters to modern taste
+ Touch controls are really seamless once you get a hand of it
+ Non-folding design definitely reduces fragility anxiety
+ Reasonable comfort with soft ear cups allows long hours usage
+ Bass-heavy sound profile will appeal to listeners who prefer a heavier low-end.
+ ANC is definitely still Sony's stronghold
+ With around 30 hours of playtime on a single charge (with ANC activated), the battery life is commendable.
Negatives
- Attractiveness to fingerprints
- Inconsistent sound tuning as the emphasis on bass often overshadows the mids and highs, leading to a somewhat skewed sound profile.
- Limited soundstage
- Affordability almost never synonymies with Sony
I fell in love with Sony's MDR-1000X when I first tried them on, and ever since then, Sony's wireless cups have been my companion one after another. Upon first glance, Sony's latest release, the WH-1000XM5 headphones, are an appealing package. Sony, a respected and reputable brand in the audio industry, has developed a series of impressive ANC headphones over the years, including the MDR-1000X that I mentioned earlier and this fifth iteration seems to be following suit. I've spent considerable time with these headphones, scrutinizing them from all angles, and I'm finally ready to share my experience. This will be a roller-coaster review, so just bear with me.
Sony WH-1000XM5 Specifications
Drivers
30mm Neodymium Drivers
Frequency Response
4Hz – 40,000Hz
20Hz – 20,000Hz (Bluetooth, 44.1kHz Sampling)
20Hz – 40,000Hz (LDAC 96kHz Sampling, 990kbps)
Headphone Type
Closed, Dynamic
Connector
Wired
USB-C
Gold-plated L-shaped stereo mini plugWireless
Bluetooth 5.2 with A2DP, AVRCP, HFP, HSP
Audio Formats
SBC, AAC, LDAC
Wireless Range
10m
Noise-cancelling
Yes, Auto NC Optimizer
Battery
Up to 30 hours
Up to 40 hours without noise-cancelling
Weight
250g
Colour
Black and Silver
Sony WH-1000XM5 Design
Design-wise, the WH-1000XM5 aligns with the latest trends and tastes, sporting a sleeker and more streamlined appearance. The smaller headband and simpler earcup design hint at minimalistic aesthetics, encapsulating a contemporary appeal that many tech-savvy users appreciate. The headphone is swathed in a polished, all-black finish with the only color addition being a gold label on the right earcup, which adds a subtle dash of visual intrigue. If you know me in person, at this point, you would know my infatuation towards red/gold with black color scheme. They're undeniably fashionable, and wearing them gave me a certain sense of modern sophistication. Optionally, you can choose the midnight blue or platinum silver to match your fashion statement.
Sony WH-1000XM5 Features Highlight
The headphones are equipped with an interesting mix of both touch controls and physical buttons, providing a varied and flexible user experience. This flexibility is quite accommodating, as it caters to a range of user preferences, from those who prefer the tactile feedback of buttons to those who enjoy the smooth operation of touch controls. Of course, this is not something out of the blue if you are already familiar with Sony's WH1000XM series headphones.
Examining the build quality, it's clear that Sony has invested considerable effort into the construction of the WH-1000XM5. The headphones feel robust and well-constructed, with no evident faults or weaknesses. However, a minor downside to the material choice is that the plastic earcups do tend to attract fingerprints, which can slightly mar the pristine appearance of the device.
The decision to abandon the foldable design could be a double-edged sword. On one hand, it adds to the durability and overall robustness of the headphones. On the other, it detracts from their portability. The implications of this design choice will largely depend on your lifestyle; for frequent travelers or commuters, this could potentially be a drawback. My personal opinion? I'm all in with Sony's decision here. I'm spending quite a dime for these pairs and durability would be my utmost requirements.
Comfort is a crucial factor for any headphones, and the WH-1000XM5 fares reasonably well in this regard. The headband, although slimmer than previous models, didn't give me any discomfort. I found I could wear them for about an hour without any notable fatigue. The earpads are also quite soft and spacious, accommodating even larger ears comfortably. But again, your mileage may vary depending on individual sensitivity and preference.
Sony WH-1000XM5 Audio Quality
Moving on to the crux of any headphone review—the sound quality. The Sony WH-1000XM5 adopts a more mainstream sound profile, placing a significant emphasis on bass. If you're someone who enjoys the resonating thrum of deep, pulsating bass, this will likely be music to your ears. The presence of bass is indeed pronounced and pervasive, infusing tracks with a sense of depth and robustness.
However, this heavy bass orientation can sometimes overshadow the mids and highs, resulting in a slightly skewed audio representation. The treble region occasionally comes across as recessive or even aggressive, indicating some inconsistency in the tuning. These fluctuations can sometimes make the listening experience feel a bit uneven, especially when it comes to more complex or layered tracks.
In terms of technical prowess, the soundstage of the WH-1000XM5 is somewhat limited. The perceived width and depth of the musical environment never truly transcends the confines of the headphones. This might slightly dampen the immersive quality of the audio experience for some listeners.
Let me disclaim my notes here. I'm all about deep bases and punchy notes but I'm speaking on behalf of audiophiles who are a tad particular about every single beat that hits their eardrums. It's this colorful touch that Sony adds to their headset that piques my hearing interest every time. When it comes to audio, it's hard to define what's right or wrong so I'm keeping things entirely to facts. Besides, if you really want to squeeze the best out of the WH1000XM5 as the go-to headset, I highly recommend hi-fidelity music apps like Tidal Music that certainly elevates the experience up a notch; albeit at a monthly subscription model.
Sony WH-1000XM5 Active Noise Cancellation
The Active Noise Cancellation (ANC) technology incorporated in the WH-1000XM5 deserves a special mention. Sony has long been a pioneer in this field, and the WH-1000XM5's ANC capability is a testament to this. It effectively neutralizes most external noise, with the exception of sudden or particularly loud sounds. This noise-canceling feature is particularly beneficial in busy urban environments or during long flights.
Sony WH-1000XM5 Battery Life
Battery life is another strong suit of the WH-1000XM5. With ANC activated, these headphones can deliver around 30 hours of playtime on a single charge. This long-lasting battery capacity certainly lends these headphones a degree of dependability, especially for users who are constantly on the go or frequently away from charging points. I'm not exaggerating my numbers here. Draining the battery just to test out the headset was not the best moment for me – and that's a very good thing!
Now, let's address the elephant in the room—the price point. Sony has placed these headphones in the high-end bracket, with a price tag of RM1,799. Considering the sound profile, the design aesthetics, the brand reputation, and the advanced features, few might consider this to be a justified price.
However, in terms of pure audio performance, the emphasis on bass and the inconsistent tuning in the mids and highs may leave some users wanting more. Especially when considering the price point, the overall audio quality and performance should ideally be beyond reproach. Unfortunately, the WH-1000XM5 falls short of this ideal in some aspects.
Sony WH-1000XM5 Verdict
To summarize, the Sony WH-1000XM5 is a set of headphones that offer a fair amount of desirable features—stylish design, solid construction, effective noise cancellation, and an ample battery life. They appeal to the bass-loving demographic with their emphatic low-end and might be a worthy consideration for those who appreciate a warmer sound signature, like myself. However, the hefty price tag and some of the sonic shortcomings might deter discerning audiophiles looking for a balanced, natural sound representation.
In conclusion, your decision to invest in the WH-1000XM5 headphones should take into account your personal preferences, lifestyle, and budget. These headphones do bring a lot to the table, but they also leave a few things to be desired. If you value a bass-heavy sound profile, a contemporary design, and solid noise cancellation, and you are willing to overlook a few minor shortcomings, the WH-1000XM5 headphones could be a worthy companion.