Review
Phidisk WrathKeeper 960GB SATA SSD review — 3D TLC NAND for everyone!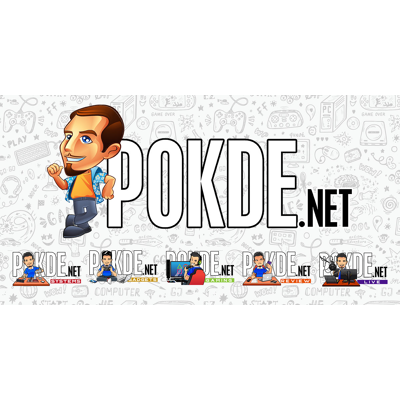 Overview
The Phidisk Wrathkeeper is Phidisk's highest-end 2.5" SATA SSD, coming in with a Phison controller and 3D TLC NAND flash for improved performance and reliability.
120GB: RM169.90
240GB: RM259.90
480GB: RM429.90
960GB: RM699.90
1920GB: RM2199.90
3840GB: RM6299.90
Positives
+ Distinctive packaging
+ Cool unboxing experience
+ 3D TLC NAND offers good 4K performance
+ Sustained write speeds are very respectable
+ 5-year warranty
+ Still very affordable
Negatives
- Lower than expected sequential speeds
Introduction
We have already checked out the Phidisk PhantomKnight. So I guess it is only natural to check out the highest-end 2.5″ SATA drive in Phidisk's lineup for consumers, the Phidisk WrathKeeper. On paper, the Phidisk WrathKeeper is much faster thanks to its 3D TLC NAND while featuring the same Phison controller under the hood. So let's give the Phidisk WrathKeeper 960GB a whirl.
Unboxing
The packaging of the Phidisk WrathKeeper is just as distinctive as the Phidisk PhantomKnight we previously reviewed. It's bright, it's colorful and once again, reminds us of the graphics cards of olden days with its vibrant graphics.
Phidisk printed some basic specifications here on the back.
Truth be told this is probably the most exclusive packaging I have ever seen for an SSD. When you open up the box, the tray holding the Phidisk WrathKeeper raises up, somewhat akin to the ROG Zephyrus' packaging. While the packaging is cool and all, Phidisk does not bundle anything unnecessary with the Phidisk WrathKeeper, so you only get the SSD in the box.
Appearance
The Phidisk WrathKeeper features even more elaborate graphics than the PhantomKnight, with it covering a large portion of the body. Unfortunately, body here is still plastic despite this being supposedly more premium than the Phidisk WrathKeeper. Not like it will affect anything, but I do love my metal SSDs, regardless of how thin they are.
The back is once again where you will find a really basic sticker listing out some basic specifications and the drive's serial number.
Specifications
Phidisk WrathKeeper 960GB SATA3 SSD
Capacity
960GB (894GB usable)
Interface
SATA 3
NAND Type
3D TLC NAND
DRAM Cache
32MB SRAM (on controller)
Controller
Phison S11
Rated speed
Sequential:
Read: Up to 570 MB/s Write: Up to 540 MB/s
Endurance
N/A
Dimensions
100 mm X 69.85 mm X 6.8 mm
Weight
43 gram
Included accessories
None
Warranty
5 years
The Phidisk WrathKeeper is somewhat of an upgrade to the Phidisk Phantomknight, with a longer warranty enabled by the more durable 3D TLC NAND. It is also rated for higher performance figures, so let's check that out in the benchmarks.
Pokde Benchrig
| | |
| --- | --- |
| CPU | Intel Core i7-5820K @ 4.125 GHz |
| Motherboard | ASUS X99-Deluxe |
| GPU | ASUS ROG Strix RX 480 8GB |
| Memory | 4 x 4GB Kingston HyperX Predator 3000 MHz CL15 |
| Storage | Samsung 850 EVO 250GB |
| Power Supply | Cooler Master V850 |
Performance
Synthetic
Surprisingly, the Phidisk WrathKeeper 960GB doesn't deliver up to the rated performance. In fact it is quite a bit slower than what it is rated for. However we do see some massive improvements in 4K performance over the PhantomKnight, so it should contribute to a snappier user experience if used as a system drive.
Here the Phidisk WrathKeeper performs really well in the 4K-64Thrd benchmark, but sequential performance is surprisingly low for some reason.
The trend continues with poor sequential performance in Anvil, but 4K performance figures are looking pretty good.
Real world performance
In our real world transfer test of 16GB files, we see that the Phidisk WrathKeeper manages to uphold its ~500MB/s write speeds for quite a bit before tapering off gradually to around 180MB/s. The above figures were recorded when the drive is no longer enjoying the boosted speeds.
Game loading times are good but we actually see games load a fraction of a second slower. It's not going to be noticeable in real world use, but it is indeed quite surprising to see considering that this is supposed to be a faster drive.
With greater performance comes a higher cost, and the Phidisk WrathKeeper is about RM0.10 more expensive per GB than its more affordable brethren, the Phidisk PhantomKnight.
Conclusion
The Phidisk WrathKeeper maintains its impressive write speeds for much longer than the Phidisk PhantomKnight we tested earlier, but has some pretty curiously poor sequential read speeds. We can see that the upgrade to 3D TLC NAND gave us a nice boost in 4K speeds though, which should translate to a snappier system.
Would we recommend the Phidisk WrathKeeper over the Phidisk PhantomKnight? Well to be honest, with the Phidisk WrathKeeper 960GB priced at RM699.90, it is quite a no-brainer considering the improvements in random read/write performance. If you are able to foot out the difference, why not? Also there is a longer warranty backing the Phidisk WrathKeeper, so you will have more peace of mind.
Our thanks to Phidisk Malaysia for providing us with the Phidisk WrathKeeper 960GB used in this review.