The GPUs Released So Far In This Generation: GeForce RTX 40, Radeon RX 7000, Arc A-Series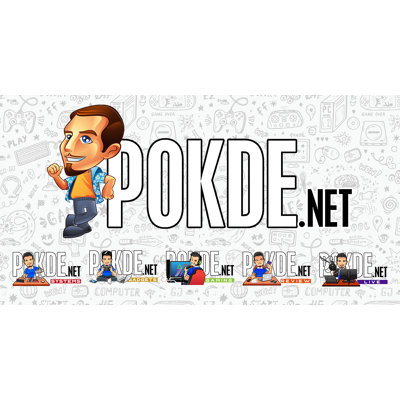 Up until this point, both Team Green and Team Red has released a few current-gen models as both sides try to pit against each other to gain market share on various pricing segments. There's also Team Blue aka Intel aka Player Three, but Arc graphics has so far settled nicely in the cheaper mid-range segment while NVIDIA and AMD fight themselves out in the top to bottom. In this post we'll list out all the current-gen models released by all three GPU makers, and their respective competition.
(Note: "Performance target" assumes generally achievable framerates in recent games with settings set at Ultra.)
NVIDIA GeForce RTX 40 Series
RTX 4090 Ti / RTX TITAN Ada
Officially, this model does not exist – but there are known evidences that such card do exist at least in prototype form in NVIDIA's labs. The exact power figures aren't known, with some claiming 600 watts and other information claiming at one point it achieved nearly 1000 watts (!!) and literally melted the GPU. It remains to be seen if NVIDIA would ever release this model, but without AMD competing at the very top, it's more likely that NVIDIA tells these potential customers to go ahead and buy their RTX Ada workstation cards instead.
RTX 4090
Release date: 12/10/2022
Main competition: None
Current market price: RM8,000 – RM10,000+
Performance target: 4K, high refresh rate
The big bad boy GPU. When this behemoth was first introduced late last year, people were at the very least shocked by the sheer power draw it's asking for – which mandated the use of new 12VHPWR connectors (and subsequently caused melting connector issues). This 450W absolute unit of a graphics card blows the competition though: in 4K, it effectively achieves double the raster performance over RTX 3080 Ti, the near flagship of the previous generation. Value proposition is mostly an afterthought here, so if you're looking for something that runs absolutely everything – assuming the game isn't broken on launch – this is it.
RTX 4080 Ti
Surprisingly, no leaks has ever mentioned this particular model so far. Given that there is a significant specification difference between RTX 4090 and RTX 4080, it's possible that this card may only happen very far down the RTX 40's lifecycle – or even when AMD decides to pull up a hypothetical "RX 7950 XTX" refresh. For reference, the RTX 4080 is using a full AD104 die, so whatever comes out of the "RTX 4080 Ti" will have to be salvaged dies from AD102 which RTX 4090 currently uses. NVIDIA will certainly leave most dies for RTX 4090 until it accumulates enough defect dies for RTX 4080 Ti to become a plausible product down the line.
RTX 4080
Release date: 16/11/2022
Main competition: RX 7900 XTX
Current market price: RM5,400 – RM7,500
Performance target: 4K, high refresh rate
Currently the second-best option in the RTX 40 family. It's quite far off RTX 4090's performance, but generally still achieves 4K high refresh rate, or 4K60 is the game is heavy enough for the GPU to struggle (turning on RT, for example). It beats the competing card from Team Red (7900 XTX) on efficiency fronts thanks to more advanced TSMC 4N node, and DLSS 3 will take the advantage even further – if the game supports it, of course. If you're after plain raster performance, this card faces stiff competition from AMD especially when you take value into account.
RTX 4070 Ti
Release date: 05/01/2023
Main competition: RX 7900 XT
Current market price: RM3,800 – RM5,100
Performance target: 4K60, 1440p high refresh rate
Originally a RTX 4080 12GB – ended up subsequently "unlaunched" due to its vastly different hardware configuration compared to the "actual" RTX 4080 (16GB) and later reborn as the RTX 4070 Ti. This is also the lowest-end RTX 40 model to be exclusively powered by 12VHPWR connectors; and the first model in the RTX 40 lineup to not come with Founder's Edition cards.
RTX 4070
Release date: 13/04/2023
Main competition: RX 6800 XT
Current market price: RM2,800 – RM3,900
Performance target: 1440p high refresh rate
This GPU is the first to feature the good old PCIe 8-pin connector in the RTX 40 lineup, thanks to its low TDP at just 200W. However, two variants exist – some high-end OC models will remain on 12VHPWR, although it's hard to say if it's warranted given the limited flexibility in TDP/TGP adjustments in NVIDIA GPUs these days.
RTX 4060 Ti (8GB & 16GB)
Release date: 24/05/2023 (8GB), 18/07/2023 (16GB, unconfirmed)
Main competition: RTX 3060 Ti, RX 6700 XT
Current market price: RM1,900 – RM2,400 (8GB)
Performance target: 1440p, 1080p high refresh rate
The RTX 4060 Ti, regardless of which VRAM versions, are – let's just say – not NVIDIA's finest moments. Given their high respective sticker price and virtually no value improvement to speak of, this model has received heavy criticism for its near-zero increase in raster performance if not generally weak improvements across the board compared to its direct predecessor, the RTX 3060 Ti. (In some cases the new card even lost to the outgoing model by very small margins, something similar to Intel's equally disastrous Core i9-11900K Rocket Lake CPU.)
The 16GB version meanwhile is set to launch later in July based on leaks, but given the recent track record, we think it's reliable enough to say that should be the date unless NVIDIA has other plans.
RTX 4060
Release date: 29/06/2023
Main competition: RTX 3060, RX 7600, RX 6650 XT
Current market price: RM1,500 – RM1,900*
Performance target: 1080p60
The card destined for 1080p gaming – NVIDIA's newest entry in the form of RTX 4060 may proven to be competitive against AMD's RX 7600 or Intel's Arc A750 (since A770 isn't sold in Malaysia), enough so that AMD has apparently been forced to drop MSRP in the very last minute to respond. Intel won't launch Battlemage until 2024, so as far as mid-range GPU options go, this is between Team Green and Team Red for now.
*Max pricing based on MSRP announced on various AIBs. Some models remain unlisted in stores at this writing.
RTX 4050 Series & Below?
We expect the RTX 4050 to be the lowest end of the entire RTX 40 family – and so far, leakers has claimed that the RTX 4050 will come with 6GB of VRAM, and possibly surprise-launch within this June. No signs of RTX 4050 Ti, however – though it's unlikely NVIDIA will release this model in the near future given the tight competition in this segment (in some cases competing against previous generation products value-wise).
Anything below is MX series territory, of which is already largely replaced by some of the fairly powerful onboard graphics courtesy of both AMD and Intel's CPUs.
AMD Radeon RX 7000 Series
RX 7900 XTX
Release date: 13/12/2022
Main competition: RTX 4080
Current market price: RM5,000 – RM6,000
Performance target: 4K, high refresh rate
Radeon's current flagship, it boasts 24GB of VRAM – which will be something of a theme across this generation – and a form factor that remains relatively compatible with most PC cases. As NVIDIA's RTX 4090 has often outsized some PC cases, Radeon's option may be more sensible for those who either don't want to deal with 12VHPWR connectors (or do not own PSU with it), or just need something doesn't look like a BFG 9000-sized contraption straight from DOOM.
RX 7900 XT
Release date: 13/12/2022
Main competition: RTX 4070 Ti
Current market price: RM4,300 – RM5,100
Performance target: 4K, 1440p high refresh rate
The second model that launched alongside the big XTX card, which isn't necessarily competitive with NVIDIA's current number two right now. Instead, as the big brother handles Team Green No.2, the RX 7900 XT will settle for competing against Number Three – the RTX 4070 Ti, in various 4K60 or 1440p HRR conditions. It's also reasonably small, as far as flagship-class GPU designs go (MBA variants, that is).
A Big Gap In The Middle (RX 7800, RX 7700 series)
Interestingly, the next model we'll be mentioning here won't be RX 7800 or RX 7700 – as both models technically do not exist at the time of this writing. AMD didn't specify the reason, but our best guess is down to supply – or perhaps too much so. Radeon's RX 6000 series seems to have a serious oversupply issue where prices has dropped significantly (some Western markets has seen RX 6800 being price competitive with the RTX 4060 Ti 16GB at just $500), so that gives little reason for Team Red to release new products at this segment.
Should they wanted to do so without compromising clearing out RX 6000 models, that means they'll likely have to adopt NVIDIA's strategy by massively hiking the price on the new product, and as we can see by now – it's not exactly popular among Team Green customers that an 80-class card jumped from an already high $700 to the insane figure of $1,100 in just one generation (NVIDIA often are reluctant to drop MSRPs on old products). In short, not a good move from a PR standpoint for AMD.
RX 7600
Release date: 25/05/2023
Main competition: RTX 3060, Arc A750
Current market price: RM1,400 – RM1,600
Performance target: 1080p60
AMD skipped across high-end segments all the way to land on the midrange with the new RX 7600, and targets 1080p resolutions where it is still most people's primary resolution of choice by quite the sizable margin. (NVIDIA quoted 77% in their recent RTX 4060 series keynote.) Is this card any good? The general theme seems to point at another relatively value-weak card against its predecessor, RX 6650 XT in particular.
Bonus: Intel Arc A-Series
Arc A750
Release date: 12/10/2022
Main competition: RTX 3060, RX 7600
Current market price: RM1,100 – RM1,500
Performance target: 1080p60
Enter Player Three. Intel's first attempt in a gaming GPU got off to a rough start – but has since getting updates with support for most popular DX9-based titles and new games alike, with their respective performance optimizations. It's still a bit of a rough diamond, and if your game roster doesn't involve obscure game titles, Intel's Arc cards may be pretty enticing especially in value given their recent market strategy, in order to penetrate the somewhat stale GPU market as of late.
Other Intel GPUs: A770, A380, A310 etc.
As far as Malaysian market is concerned, both A770 and A380 are nearly non-existent – we're not sure why, but it's likely down to Intel testing waters with a single model first before introducing more down the line, should the sales reflect a positive response from consumers. Though something like A310 may see some niche market thanks to its AV1 capabilities on the cheap – we'll just have to see if Intel decides it's time to make some inroads by then.
This post will be updated accordingly to reflect new product releases of current generations down the line from all three GPU makers.