Review
ASUS ROG Maximus Z790 HERO Review – Pay For The Privilege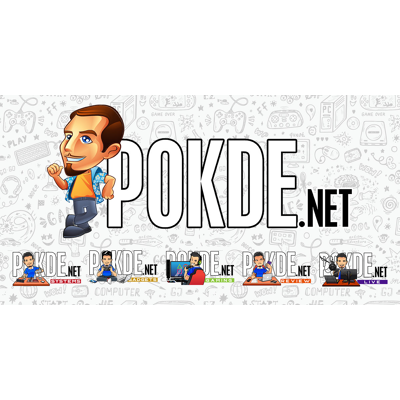 Overview
While the Z690 Hero is a great product in its own right, the ROG Maximus Z790 Hero have a rather difficult task to one-up that. With most things remained the same, is this a safe step forward or a step too conservative?
Positives
- Robust VRMs, well managed temperatures
- Includes ROG Hyper M.2 AIC for additional storage slots
- Driver USB instead of DVDs is a plus
- Q-Latch / Q-Release makes installation and removal quick and simple
- Easy-to-navigate BIOS
Negatives
- Metal and reflective surfaces are both fingerprint magnets
- Still single 2.5GbE LAN...
- No onboard PCIe 5.0 M.2 slot
- Too expensive
Just like the Intel CPUs that it accompanied with, Z790 motherboards in general does not represent a big upgrade over its predecessor Z690 motherboards, with only a few minor design changes and general improvements here and there. That is very much the theme here – the ASUS ROG Maximus Z790 HERO improves a few minor things, changes another few, and largely retains the same feature sets with support for 13th Gen Intel CPUs being the main feature here.
Unboxing
If you saw our ROG Maximus Z690 HERO review before, this is definitely the same-same with just the number 6 changed to 7, not much else. The back of the box is more or less the same story, with some explainers on its features and accessories, just like its Z690 counterpart. Also, there's some of that ROG stickers and keychain included if that's your thing.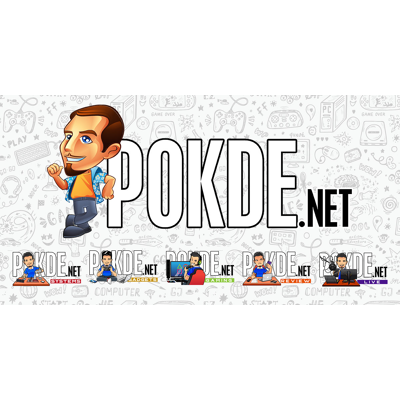 Inside the box contains lots of screws, Q-Latch mounts, thermal pads, SATA cables, a Wi-Fi antenna, fan holder bracket, you name it – it's pretty much there. Though the GPU holder previously seen in Z690 seems to be missing here… guess if you need one you have to get it from their GPUs instead. Need more M.2 slots? ROG's Hyper M.2 Card returns – it's the same one as the Z690 though, which I guess this is pretty much a case of "if it's not broken, don't fix it". Also included is a USB drive with all the necessary drivers included. (Who uses DVDs anyways?)
Appearance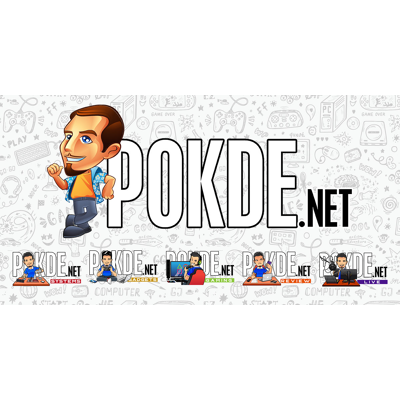 As far as the looks department goes… this is what you call a "facelift" in automotive terms. Much like a slightly updated bumper design you see in cars, here we see a slightly updated PCH heatsink design and the rest are just about the same down to the placement of the headers themselves – won't be the easiest thing to tell apart if you put both the Z690 and Z790 in the same place. What's not directly seen here is updated RGB design on VRM heatsink (called Polymo Lighting). One thing's for sure – that VRM heatsink got some serious heft to it. If you're carrying this motherboard, I'd really recommend you to use both hands.
Moving on. The lower half of the board is mostly metal – two long bars of M.2 heatsinks and the middle big chunk takes care of the heat generated from the PCH chip. There's no RGB here whatsoever – the only place you'll see RGB on in this entire motherboard is the Polymo Lighting on the VRM heatsink and that's it – quite un-ROG-like if you ask me, if you know how much they love to slap the lights on every visible corner.
While the PCH heatsink doesn't have any sort of lighting whatsoever, it does have a very reflective piece of surface which means two things: one, it looks nice when you put it in a case with all the stuff tidied up; and two, it is one big fingerprint magnet… I'd almost appreciate it if ASUS can just chuck a piece of microfiber cloth in the packaging just so I don't have to frustrate myself holding this board and saw a fingerprint minefield on the PCH and VRM heatsink surface as soon as I take my hand off it.
On the rear side, it's usual ASUS ROG stuff – your good old BIOS flashback and Clear CMOS button on top, HDMI out for iGPUs, Thunderbolt 4, USB-A, USB-C of all flavors, Wi-Fi 6E antenna and a single 2.5GbE LAN port, then a bunch of audio outputs. That said, I would hope they use a 10GbE LAN for this refresh instead of reusing the same-spec LAN port as the Z690 though.
The rear is a huge chunk of metal backplate, with thermal pads sandwiched in between – two strips located right below VRMs. Good luck trying to make it overheat with this amount of surface area… It is removable though, so those who wants to use it for XOC applications can just unscrew it and go right ahead.
Specifications
ASUS ROG Maximus Z790 HERO
CPU Support
LGA1700 (Intel Core 13th Gen & 12th Gen, Pentium & Celeron w/ compatible socket)
Form Factor
ATX (12 x 9.6 in / 305 x 244mm)
Chipset
Intel Z790
Power & VRM
2x EPS 8-pin
20+1 stage (Vcore+SoC), Intersil ISL99390 (90A per powerstage)
Renesas RAA229131 PWM controller
Memory
4-slot Max. 128GB DDR5-5600 unbuffered
Overclocking support up to DDR5-7800+
PCIe Expansion Slots
PCIe 5.0 x16 (two slots – wired to CPU, support x16 or x8/x8 mode)
PCIe 4.0 x16 (single slot – wired to PCH)
Storage
6x SATA 6Gb/s
5x M.2 slots (3x onboard + 2x Hyper M.2 AIC)
PCIe 5.0 support on primary Hyper M.2 AIC slot only – remaining slots wired to PCIe 4.0
Networking
Intel Wi-Fi 6E AX211 (CNVio2)
Intel 2.5GbE I226-V LAN
USB
Rear:
2x Thunderbolt 4
5x USB 3.2 Gen 2 USB-A
1x USB 3.2 Gen 2 USB-C
4x USB 3.2 Gen 1 USB-A
Front (headers):
1x USB 3.2 Gen 2×2 USB-C (60W PD/QC4+ support)
2x USB 3.2 Gen 1 headers (splitting to 4x USB 3.2 Gen 1)
2x USB 2.0 headers (splitting to 4x USB 2.0)
Audio
ROG SupremeFX
Realtek ALC4082 codec
ESS ES9218 Quad-DAC
5x gold-plated audio jacks (rear)
1x S/PDIF (TOSLINK optical out)
1x front panel audio header
Peripheral Headers
Fan and Cooling
1 x 4-pin CPU Fan header
1 x 4-pin CPU OPT Fan header
1 x 4-pin AIO Pump header
4 x 4-pin Chassis Fan headers
1 x W_PUMP+ header
1 x 2-pin Water In header
1 x 2-pin Water Out header
1 x 3-pin Water Flow header
Miscellaneous
3 x Addressable Gen 2 headers
1 x AURA RGB header
1 x 10-1 pin System Panel header
1 x Thermal Sensor header
1 x CPU Over Voltage jumper
1 x Alternative PCIe Mode switch
Accessories
Cables
1 x ARGB RGB extension cable
4 x SATA 6Gb/s cables
ROG Hyper M.2 Card
1 x ROG Hyper M.2 Card with heatsink
2 x M.2 screw packages for ROG Hyper M.2 Card
Additional Cooling Kit
1 x Thermal pad for M.2
1 x DDR5 Fan holder
1 x VRM Fan holder
Miscellaneous
1 x ASUS Wi-Fi moving antennas
3 x M.2 backplate Q-Latch package
3 x M.2 backplate Rubber Packages
1 x Q-connector
1 x ROG stickers
1 x ROG key chain
1 x ROG VIP card
Installation Media
1 x USB drive with utilities and drivers
Documentation
1 x User Guide

Test System
CPU
Intel Core i9-13900K
Cooler
ASUS ROG Ryujin II 360 AIO
Cooler Master MasterGel Maker
Motherboard
ASUS ROG Maximus Z790 Hero (BIOS ver. 0502)
GPU
NVIDIA GeForce RTX 3080 Ti Founders Edition
Memory
Kingston FURY BEAST DDR5-6000 CL36 (2x16GB)
Storage
Samsung SSD 980 PRO 256GB (Boot)
Kingston NV1 1TB
Power Supply
Cooler Master V850 Platinum 850W
Case
VECTOR Bench Case (Open-air chassis)
OS
Windows 11 Pro 21H2 (22000.1098)
A Closer Look
VRMs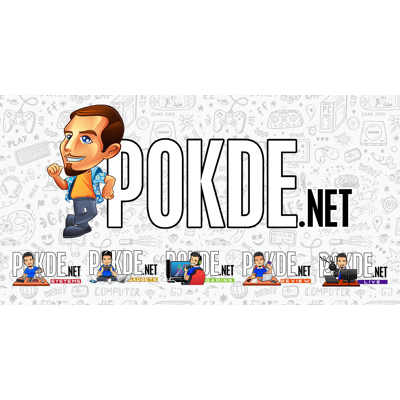 Now, if you cover the bottom half of the motherboard from your eyes, would you be able to tell the difference between this and the Z690 Hero? Chances are you likely couldn't. ASUS has stuck with the proven design here and pretty much retained everything from the Z690 – heatsinks, PWMs, MOSFETs and then some. Sitting on top of this huge reflective VRM heatsink is the Polymo lighting panel – which as mentioned earlier functions the exact same way as the older model, just with new designs.
Audio
On the sound department, while the codec remained the same Realtek ALC4082 chip, the DAC has been updated – this time with ESS ES9218 Quad DAC, which is the exact same DAC seen on some of the ROG Delta headsets. The yellow-ish line here is the dedicated audio circuit isolated from the rest of the board to minimize signal interference.
Storage
Just like the Z690 Hero, you get 3+2 slots in the form of an external Hyper M.2 Add-in Card. Interestingly, all M.2 slots on the motherboard itself are only wired to PCIe 4.0; the single PCIe 5.0 slot you're looking for actually situates insides this AIC's primary slot. That said, all slots does not support the still-in-infancy M.2 25110 form factor SSDs which other manufacturers has claimed to support just-in-case.
To get that PCIe 5.0 x4 slot active, there's quite a bit of work to figure out: you need to make sure the Hyper M.2 card slots into either of the PCIe 5.0 x16 slots – which turns your GPU slot into running at x8 mode and slot the SSD itself to the first slot. It's a bit of a chicken-and-egg situation but realistically you won't run into bandwidth issues with GPUs feeding to PCIe 5.0 x8 (which is effectively PCIe 4.0 x16) anyway.
I/O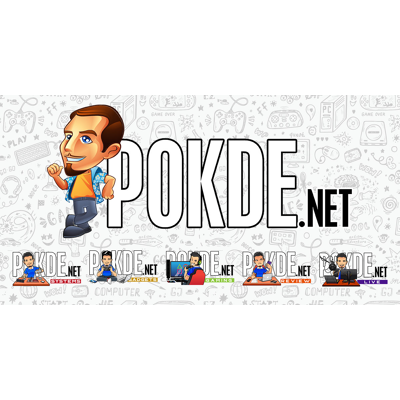 Here we see one Intel JHL8540 Thunderbolt 4 controller – same as the preceding model. In various places ASMedia USB and SATA controllers are seen which handles downstream I/O connections. One new part here is the GbE controller – the 2.5GbE LAN is now handled by the updated Intel I-226V NIC, which as far as I can tell from datasheets are virtually identical apart from consuming less power over its I-225V predecessor. The Wi-Fi module is the ubiquitous AX211 – which now runs on proprietary CNVio2 form factor, so there's no chance of swapping to another non-Intel motherboard if you need to somehow.
Thermals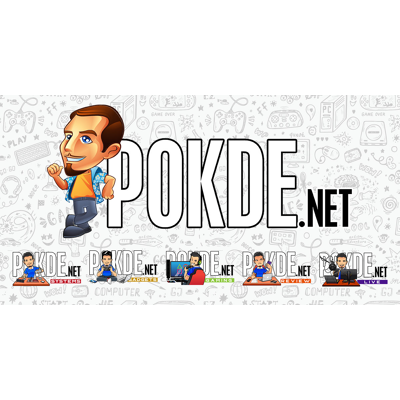 We disabled all power limits on the Core i9-13900K and just let 'er rip – which happily takes all that thermal headroom in the initial few seconds of our Cinebench R23 multicore benchmark to shoot itself into 306 watts. Terrifying levels of power to say the least. Not for the Z790 Hero though – it barely break a sweat feeding this power-hungry CPU with VRMs hovering at 60°C while the CPU is absolutely pinned to its thermal and power limits. At the same time, the PCH sits at 60°C as well – so heat shouldn't be an issue on both parts of the motherboard.
Q-Latch / Q-Release
Here's a feature that I felt like is an absolute life-saver and definitely should be a standard in future motherboards regardless of price – the Q-Latch and Q-Release. God knows how many times I dropped that tiny M.2 screws or even tried so hard shoving a stick just to push that PCIe slot release which is occupied by the sheer girth of the GPU itself… the RTX 4090 now comes with 4-slots as virtually the standard, mind you.
Controls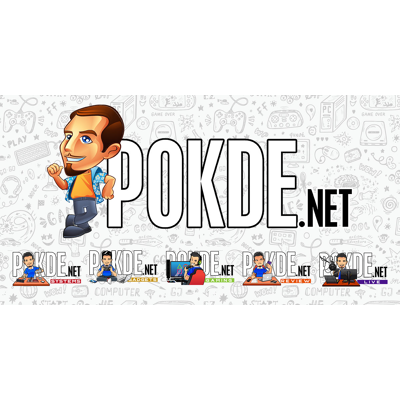 Here's a feature that is mainly focused towards overclockers: the buttons which I call them "control panel". Now if you install this board in a regular PC case, chances are you're never going to touch it – but if one day you have to take it out for diagnosis or even just building the PC for the first time, the buttons just makes it slightly easier to get everything tested quick without resorting to using screwdrivers just to short the pins. The FlexKey is a customizable button which you can assign to whatever feature you need quick access to – simply configure it in BIOS settings.
Another small feature is the ALT_PCIE_MODE switch, situated on the bottom edge: for users who prefer to run on PCIe risers, this is a quick and dirty way of telling the motherboard to drop all PCIe 5.0 signals down to PCIe 4.0 should your system not boot properly when running your GPU through it.
Starting Up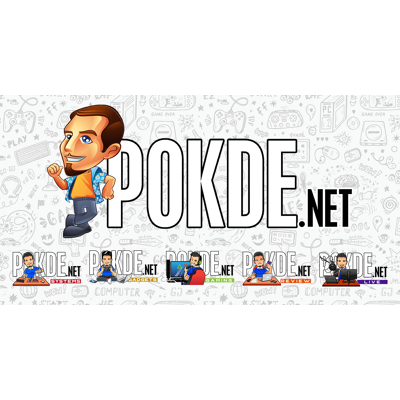 With the parts I have, booting the first time is very straightforward – select XMP profile, and it's off to the races. In terms of software – Armoury Crate, now comes with newly designed visuals (though UI layouts are largely similar) – is the one you'll be sticking to as you do all kinds of fan tuning and whatnot – or you can just leave it to the AI to do you job for you should you fancy that.
I have to say, unless you truly are an overclocking hobbyist – most of the performance potential used to be done by manual tuning can pretty much be covered by AIs (such as FanXpert) and you don't need to intervene much. Overclockers who looks for that every last drop of performance will still be served well with all the options and monitoring available with granular control; and those who like RGB customization will have no problem navigating through the app.
Conclusion
Here's what we said about the Z690 Hero:
"While the ROG Maximus XIII Hero was already pricey enough to make my eyes water, the ROG Maximus Z690 Hero is enough to make my eyes bleed…"
Well bad news, the ROG Maximus Z790 Hero's pricing might make you gouge your eyes out – at RM3,489 – it is not for the faint of heart. Many of this board's features can be had at more mainstream models or even its direct predecessor – the Z690 Hero, so if you don't ask too much about what your motherboard should do, those ones should serve you well enough without compromising on the CPU performance itself. I'd say, unless you really love overclocking the snot out of your hardware, which I'd recommend you get this board; otherwise, just look elsewhere…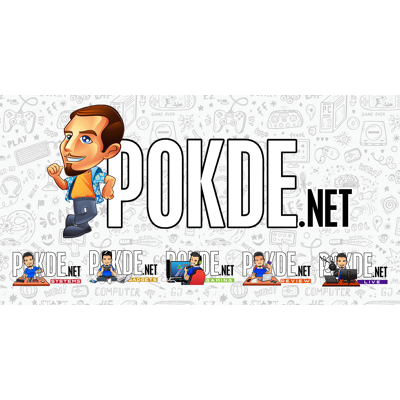 Thanks to ASUS Malaysia for sending us the ROG Maximus Z790 Hero for our review.